Hi! Are you new to MyBlessedLife.net? Welcome!
I am so very happy that you're here! I trust that you will find encouragement for your heart and inspiration for your life, your home and your tastebuds while you browse MyBlessedLife.net!
Get to know more about me and my family. Aren't my boys handsome?!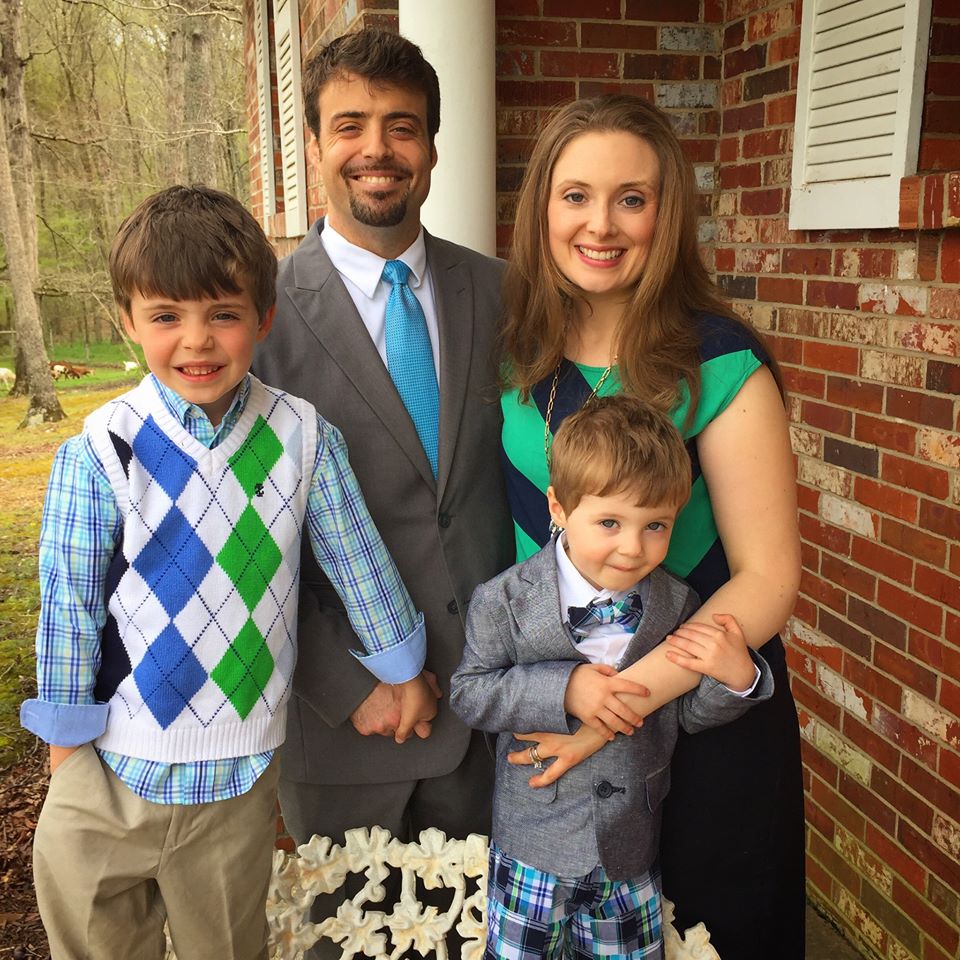 I married my childhood-sweetheart, so we have a very unique love story.
We lost our first baby to heaven.
I left my professional Interior Design job to be "momma" to now two of the most precious boys in the world. 🙂
My passion is making things beautiful – life, home, food, experiences. 
I love decorating my home on a budget, diy-ing home decor, wreaths and party decor. I'm also one of those crazy people who decorates for holidays with with creative, festive decor.
Coming from a long line of amazing cooks, I thoroughly enjoy cooking and baking delicious food for my family.
I'm on a quest to take better care of myself and my family, so I'm very interested in living naturally, losing that pesky weight, using essential oils and rocking natural childbirth.
Kick off your shoes, grab a cup of joe, sweet tea or water and have fun browsing these popular posts…
I love to connect with my readers and friends on several different social media sites. Click here to connect with me!
You can quickly and easily subscribe for free email updates from MyBlessedLife.net by filling out the form below.
Again welcome! I'm thrilled that you found my blog!
xoxo
Myra