Hey y'all! If you hang out with me on Facebook and Instagram, you might have noticed that I've been posting pictures of my food each day. I just started the Whole30 eating plan on Sunday. It's a real food plan including a lot of meat, veggies, fruit & nuts.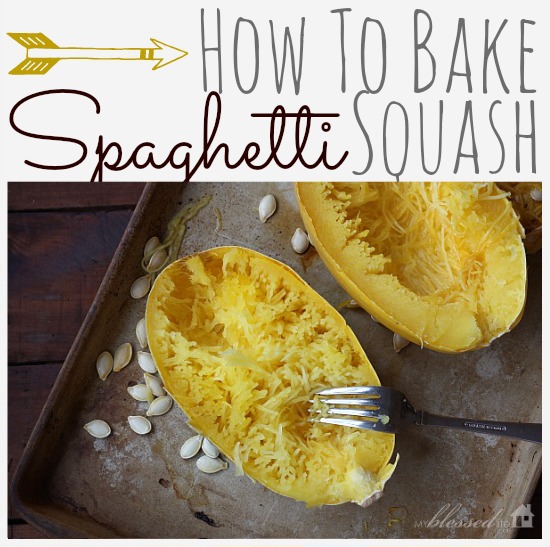 I've fallen in love with Spaghetti Squash, so I thought I would show you how I make my spaghetti squash. My husband loves it too! I really like the slight sweetness of the squash combined with a savory sauce or herb butter.
Cooking a spaghetti squash is incredibly easy.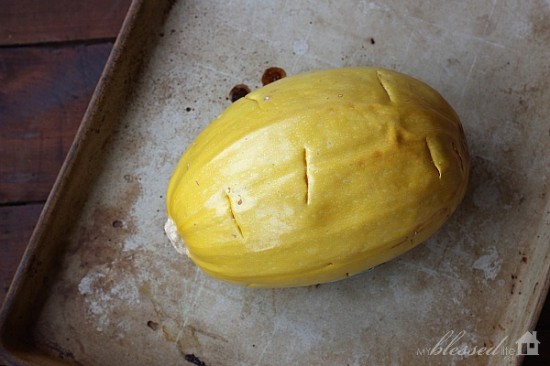 Preheat oven to 375 degrees. Place the squash on a baking pan and pierce it a few times with a knife. Bake for 1 hour.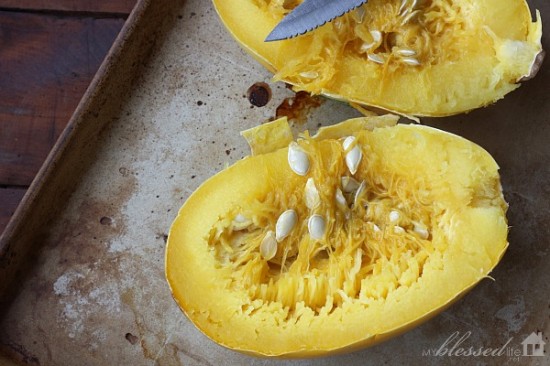 Allow spaghetti squash to sit for a few minutes and then cut it open and remove the seeds. I like to use a fork for this process.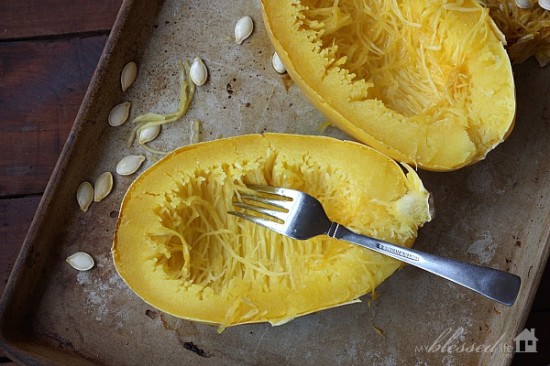 Then use the fork to gently "pull" the squash into strings. It's like magic!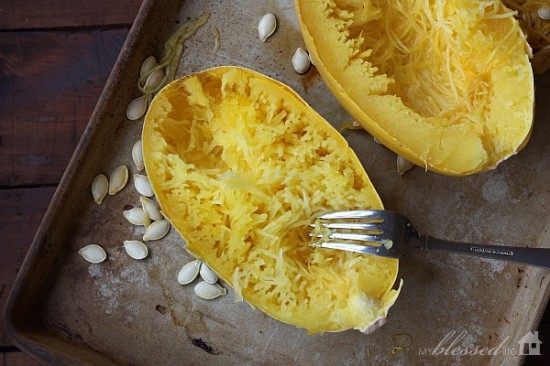 At this point, you can top the spaghetti squash with pasta sauce, meatballs, herbs, butter, salt…whatever your heart desires.

Have you ever cooked a spaghetti squash? What is your favorite method? 
xoxo
Myra
Sharing at I'm Lovin' It and The Frugal Girls!