Happy Friday, y'all! I'm ready for the weekend…and today's my birthday! Yay! I've been eagerly waiting to tell you about a wonderful natural remedy for styes and pink eye – colloidal silver.
A few weeks ago, I woke up with a very sore eyelid. I couldn't figure out what was wrong. It was like an eyelash was infected or something, but I couldn't actually see a problem.  The next morning I woke up with the most huge, nasty stye on my eyelid. Ewww!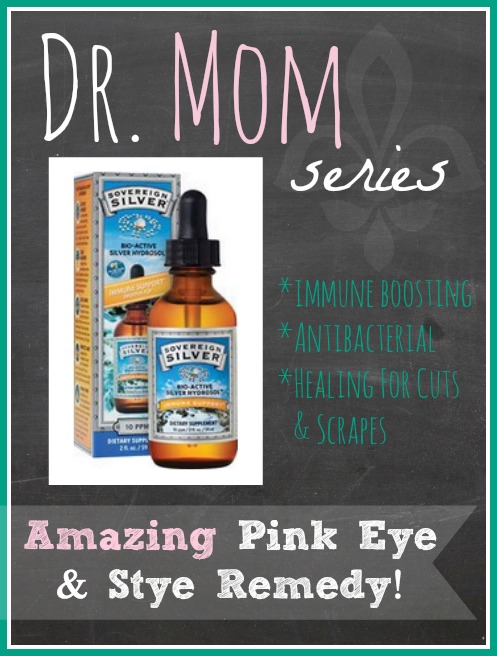 I didn't have colloidal silver on hand, so I made a quick run to the health food store. I used a drop of Sovereign Silver in my eye twice that day. I woke up very early the next morning and my stye…and the pain…was completely gone.
Wow! I was so surprised. And thankful!!
Colloidal silver is a completely safe remedy in children and adults alike. Besides eye issues, colloidal silver is great for cuts and scrapes, building immune function and as a natural antibiotic.
I trust and recommend Sovereign Silver because of their high quality products and great prices. I also found this PDF with more information for you! 😉
Have you ever used colloidal silver before?
Happy weekend!!
xoxo
Myra
*These statements have not been evaluated by the FDA. This product is not intended to diagnose, treat, cure, or prevent any disease.
*Affiliate links were used in this post.