10 Easy Holiday Appetizers
I love the holidays so much. The last three months of the year are just magical! To prepare for all the craziness…the food prep, the meals, the family gatherings, the naps after eating Thanksgiving dinner etc…you know, all the important things, I compiled a list of our family's favorite holiday appetizers.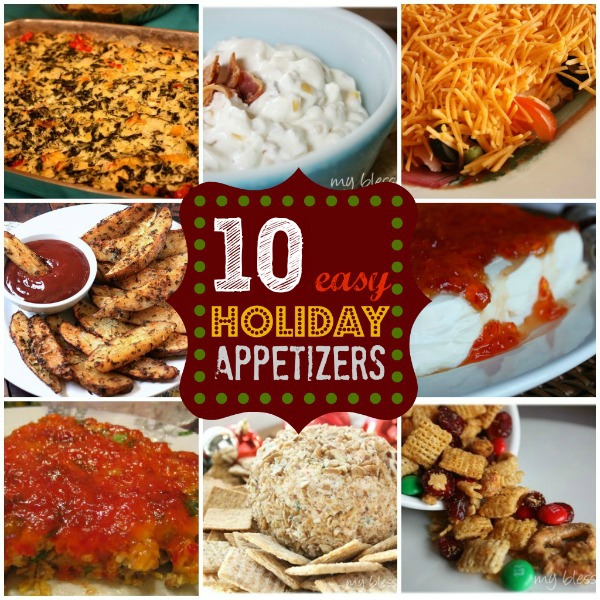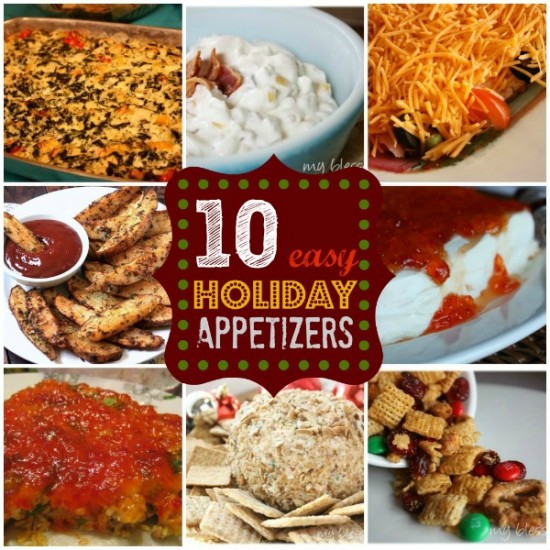 10 Easy Holiday Appetizers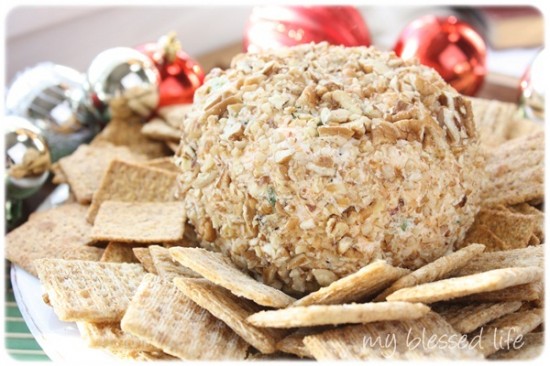 This cheese ball is perfect for work parties, football games, receptions and more. It is easy to make ahead and tastes delicious!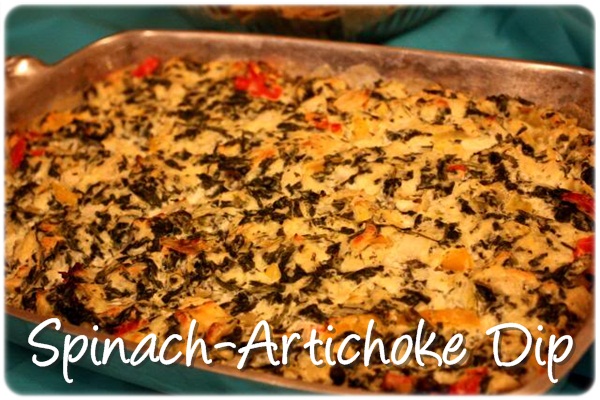 I invented this recipe a few years ago.  It is a crowd pleaser to be sure!  If you like Spinach Artichoke dip at restaurants, you'll love this one even more because it is loaded with delicious ingredients.  Serve with tortilla chips.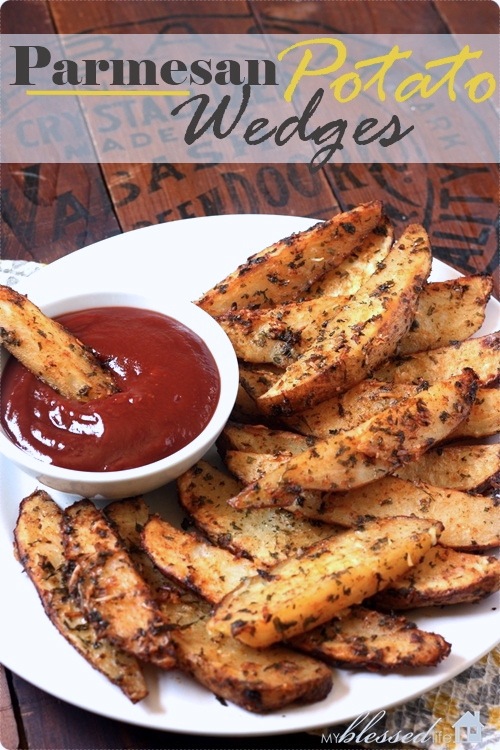 Oh my, y'all! If you haven't tried these potato wedges yet, wait no longer! Your family and guests will love you forever!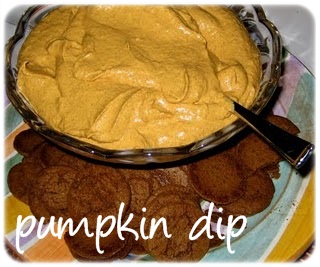 Everyone needs to try this dip.  It's SO yummy with gingersnaps and Granny Smith apples!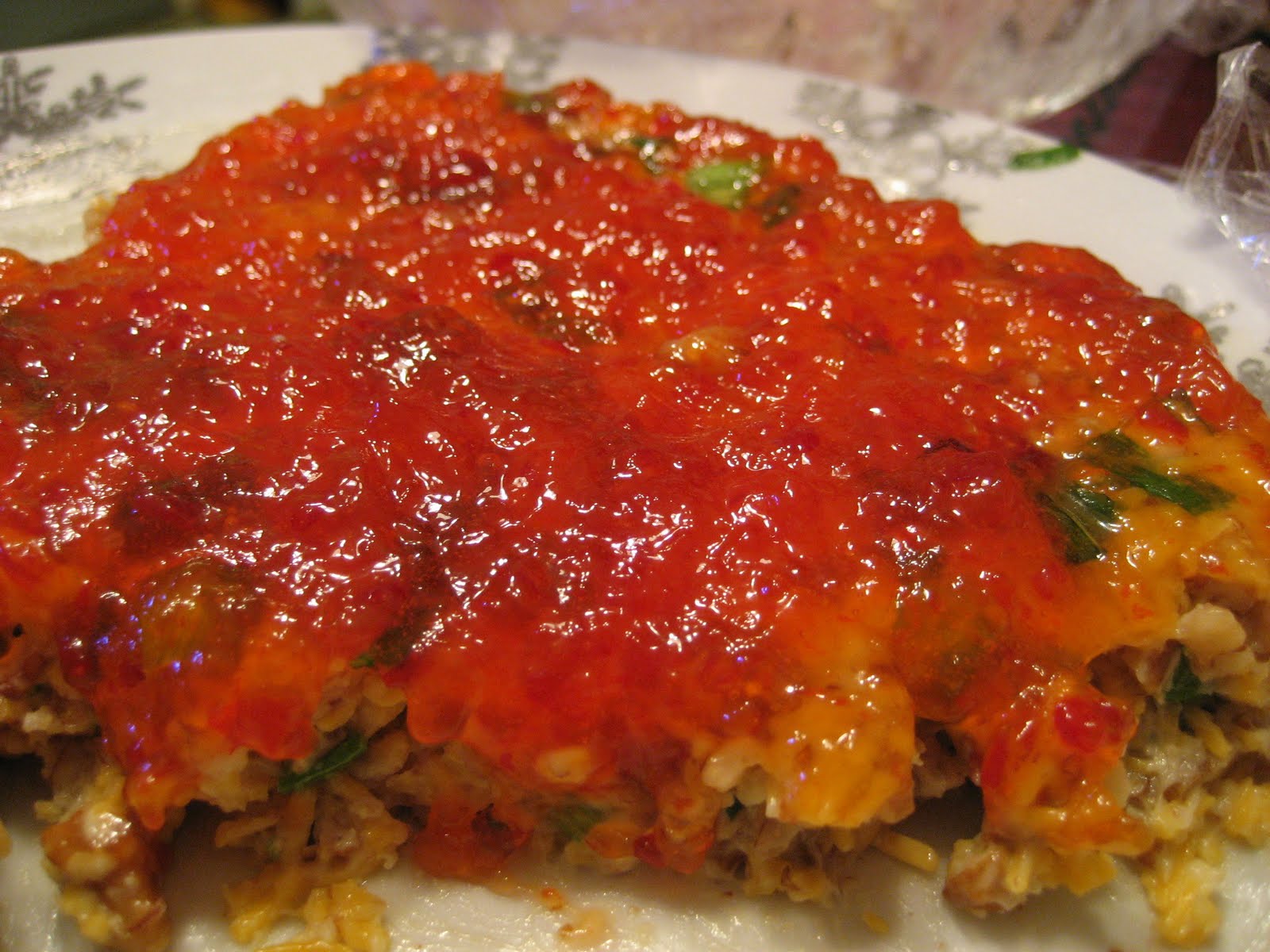 When I worked at the furniture store Pepper Jelly Spread was a staple at work parties.  The ingredient list is unusual but the flavors together are delicious!  Serve with crackers!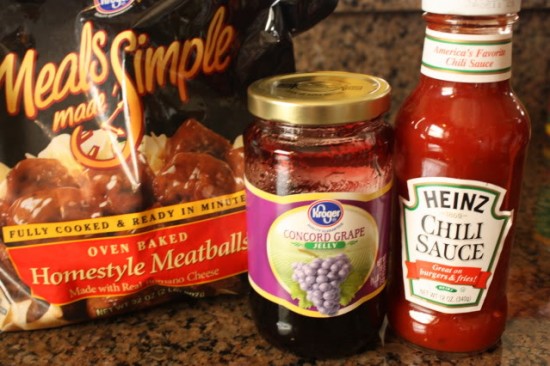 *Not Health Food Alert* My Mom got me hooked on these meatballs…they are musty – you must have more. 🙂  Little Smokies are also wonderful fixed this way.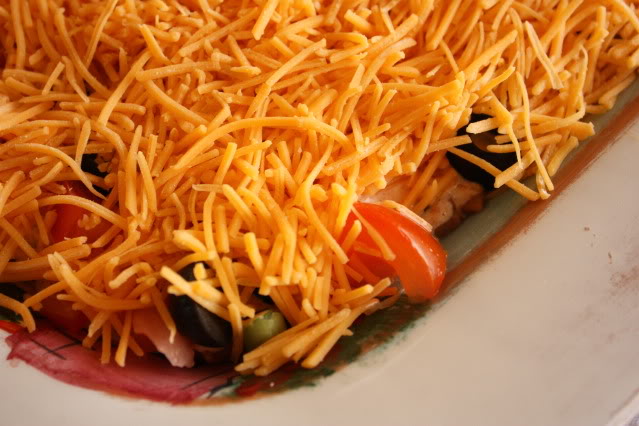 This recipe is perfect year round, but the fresh ingredients are perfect to balance out the heavy food of holiday meals.  "Mexican" food is good anytime, right?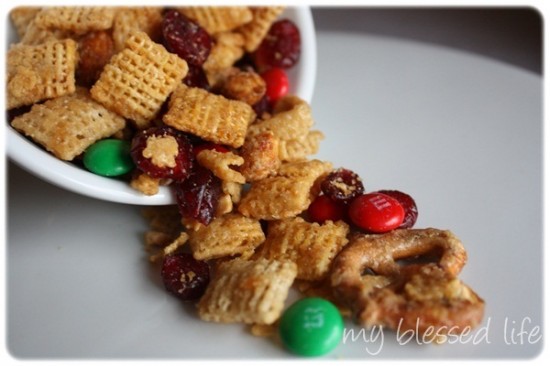 If you're a nibbler or grazer like me, Chex Mix is a perfect appetizer. But it is also a perfect gift to give to neighbors and friends.  There are a million different flavors that you can make – sweet, savory or salty.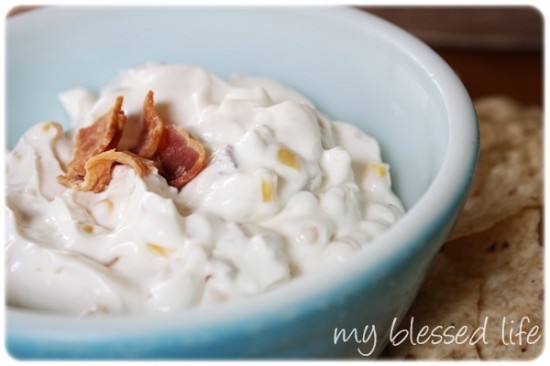 My family loves this recipe. It is light with a wonderful sweet and savory combination with the corn and bacon. Serve with crackers and chips!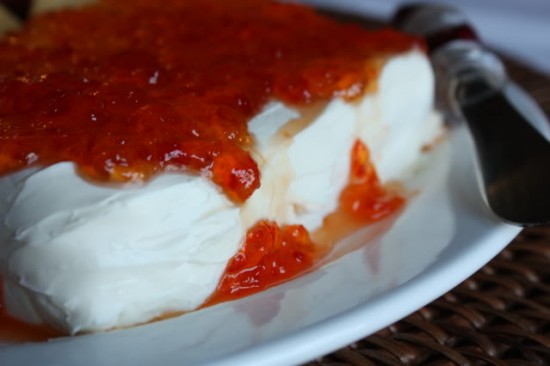 Cream Cheese & Pepper Jelly Spread
I first tasted this spread at a holiday open house downtown. It was served with crackers and was just delicious!
What is your favorite holiday appetizer?
XO
*****
Don't miss out
– diy projects, recipes, crafts and more, by checking out
my subscribe page
!