Spiffying Up The Bathroom
*This post brought to you by Better Homes and Gardens Products at Walmart.
Hey there! Even though we have construction and remodeling going on here in the kitchen, den and laundry room, I took some time to spiffy up the bathroom that we remodeled last year. It's one of my favorite projects that we have ever taken on with our novice DIY skills. It is our "guest" bathroom, so I try to keep it looking better than worse. 😉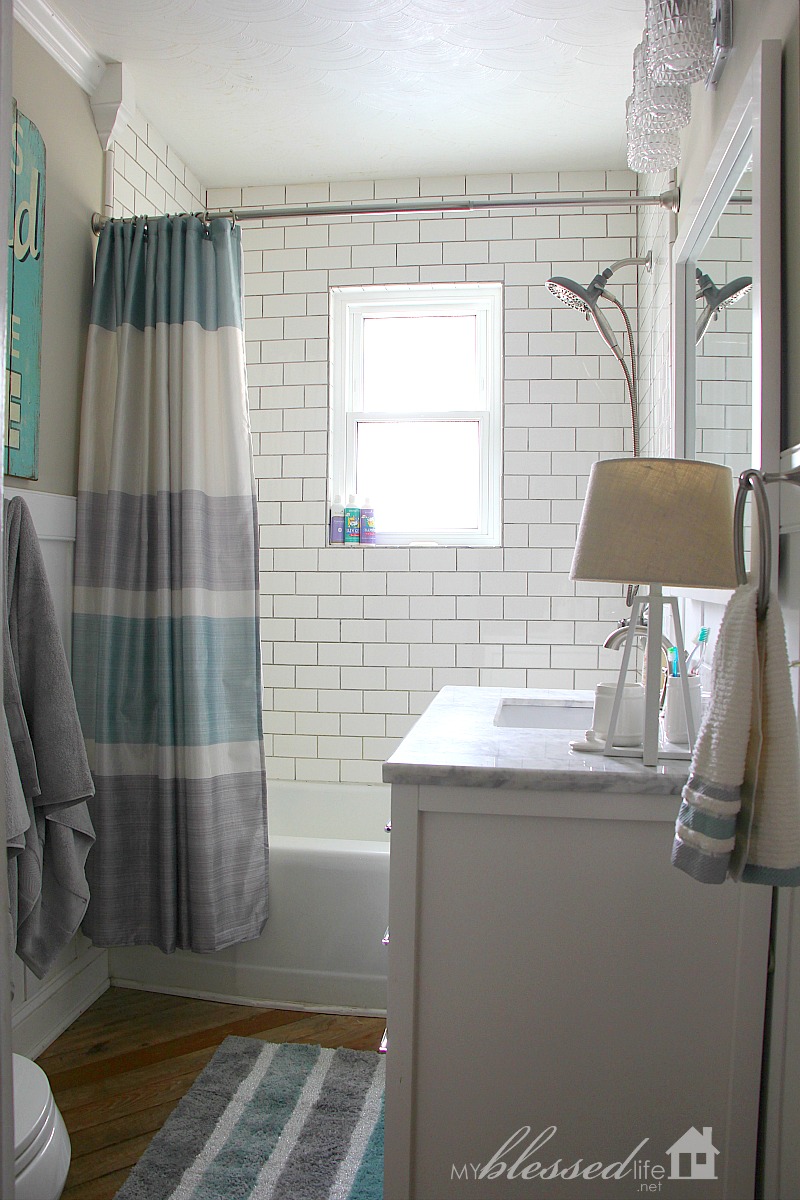 I scored a few new things for this space from Walmart.
I love the shimmery shower curtain from the Better Homes and Gardens Glimmer collection. It is so light and airy. And the elegant stripes are on point.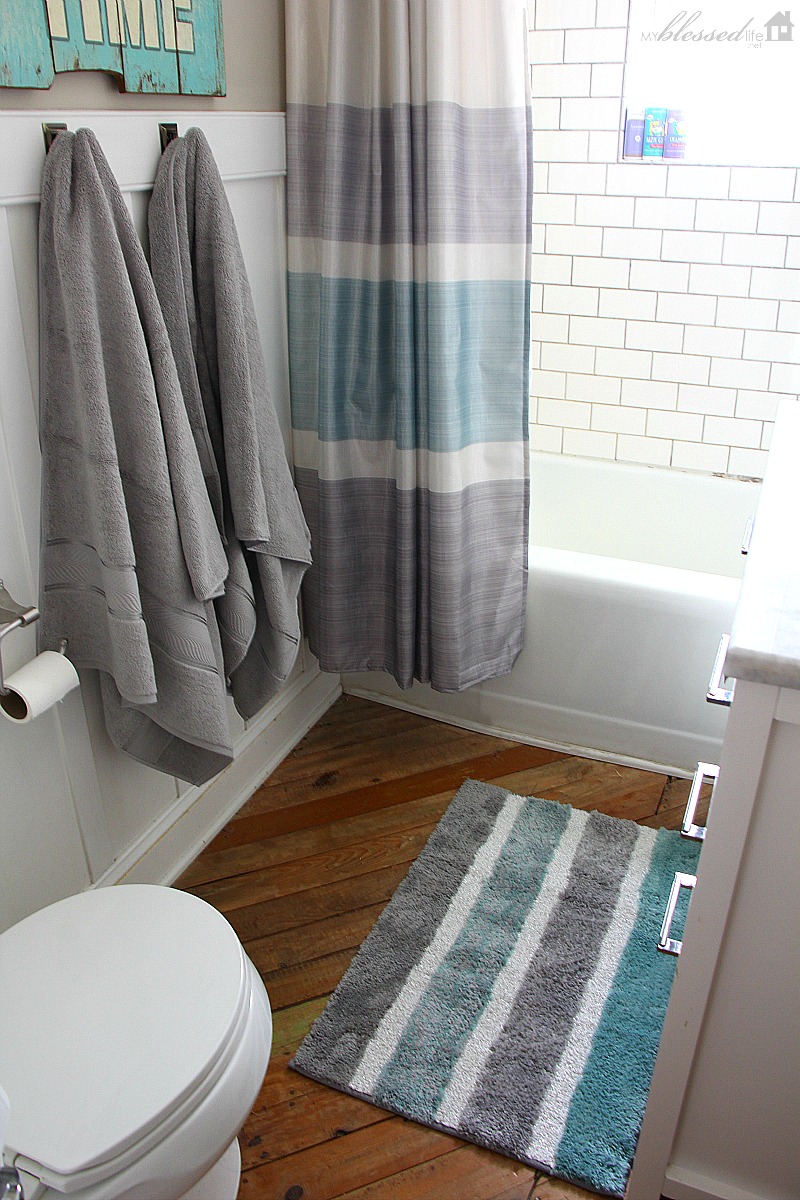 New towels and a new rug really liven up the bathroom too. You can't see it super well in the photo, but the white stripes have glimmery, silver threads running through them. I love the sparkle that the rug adds to the rustic bathroom floor.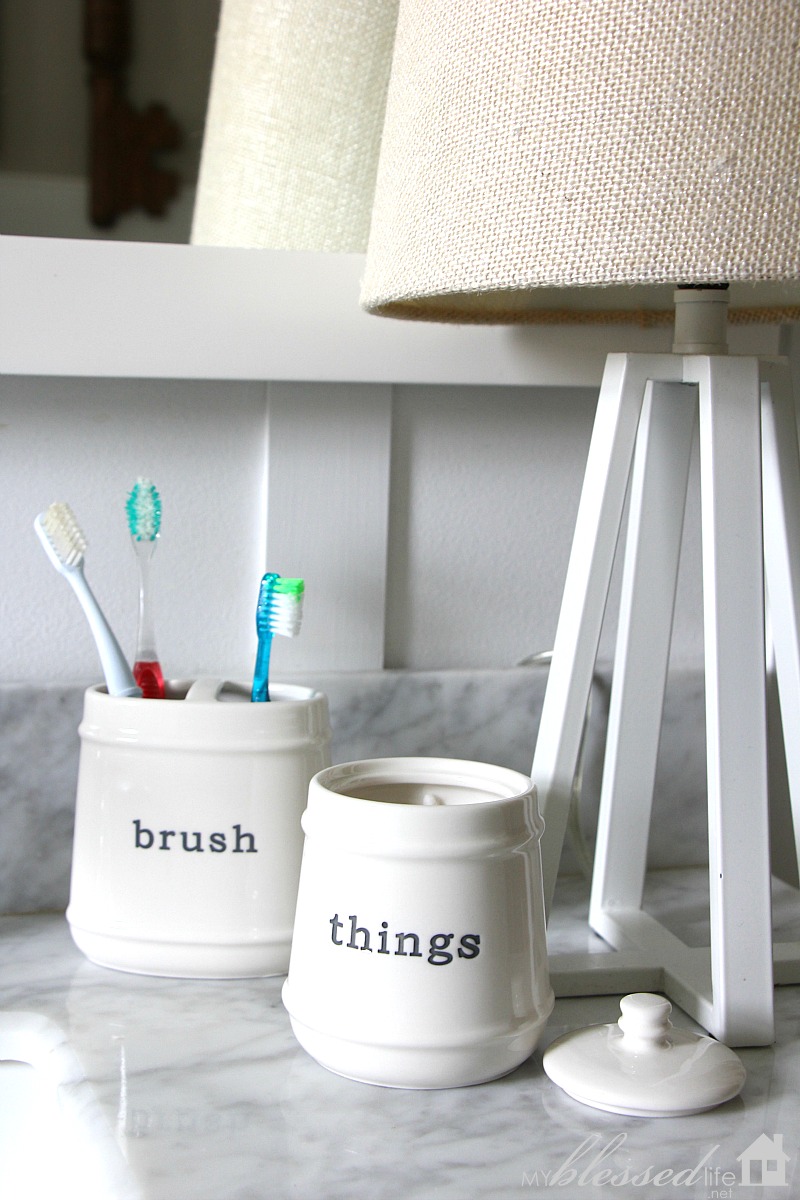 Organizing and tidying is in my blood, so I love these cute containers to help keep things where they belong!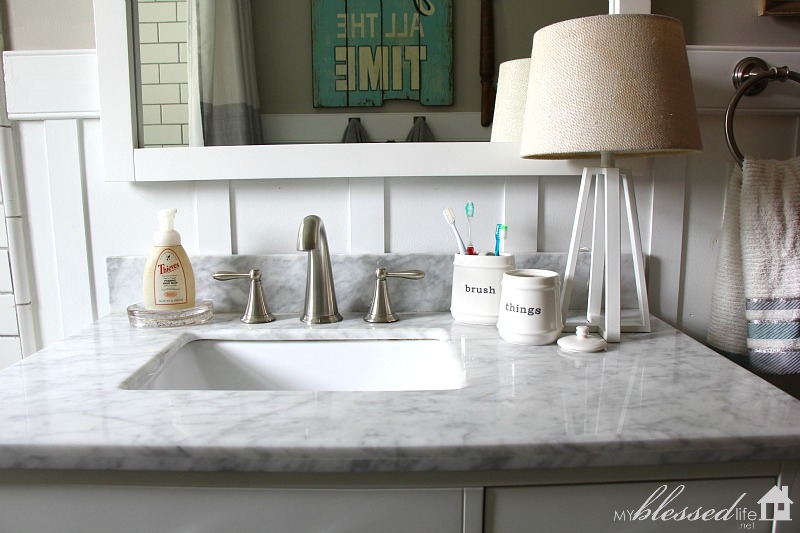 Cute!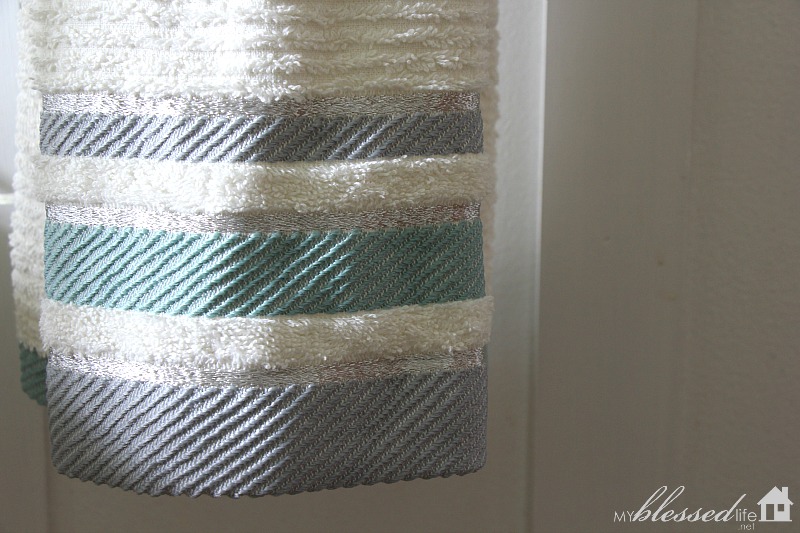 The grey and aqua color scheme is carried over from the shower curtain and rug to the hand towel as well.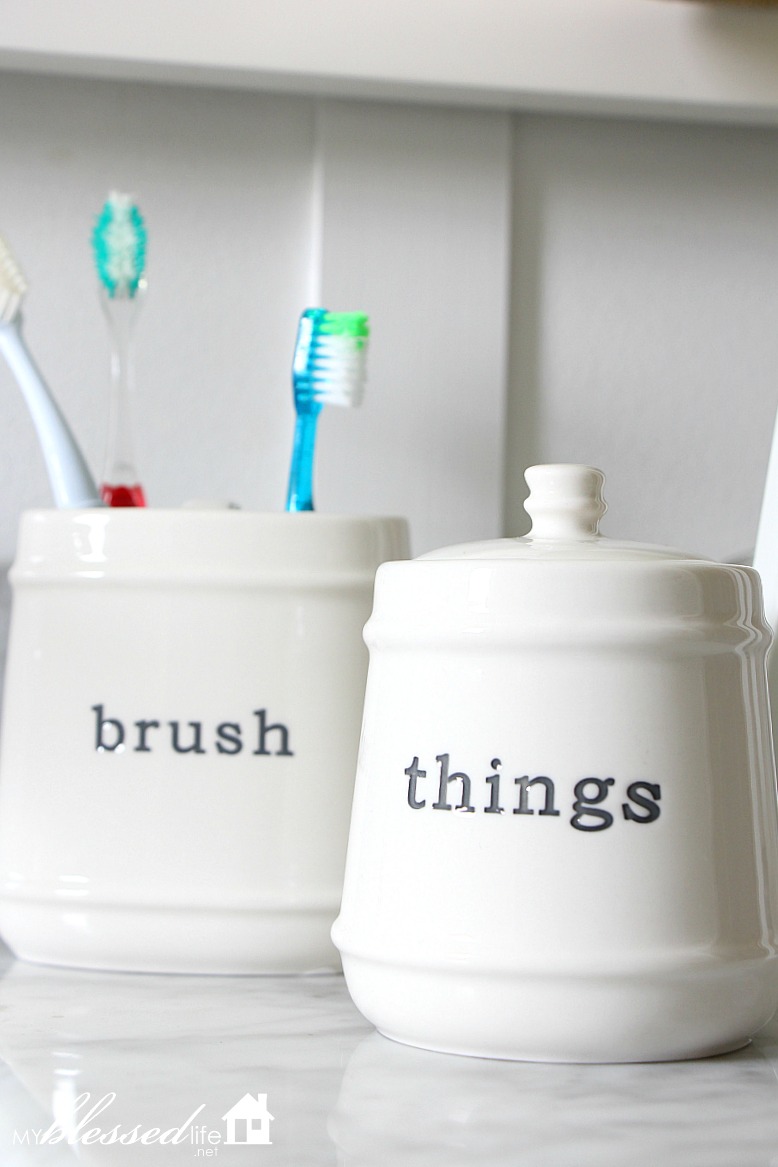 The toothbrush holder is only 8.97 and the covered jar is 12.97 – perfect for holding q-tips or cotton balls!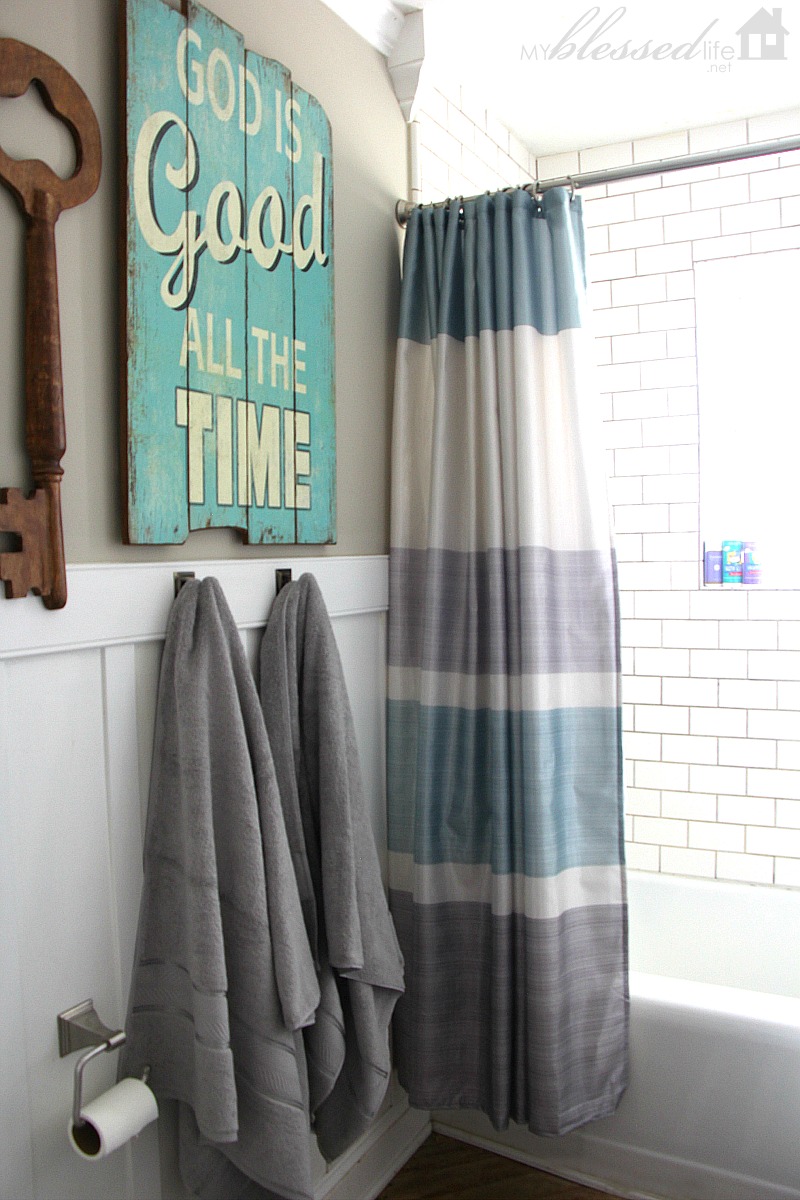 I appreciate how affordable these new things were from Walmart. You don't need to break the bank to give a room a little spiffying up just in time for Spring! I'm ready for some warm weather and beautiful sunshine, aren't you?
What room would you like to "refresh" for Spring?
XOXO
Myra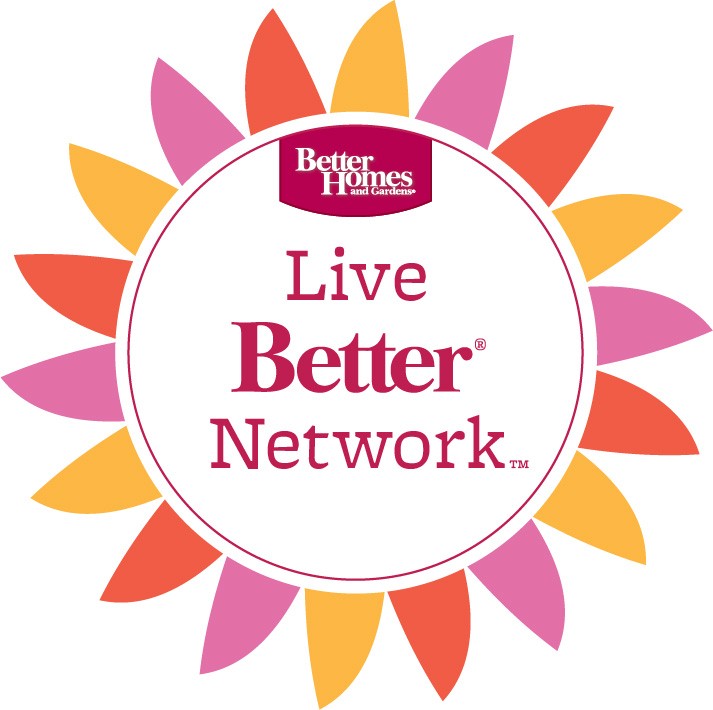 This post is sponsored by Better Homes and Gardens products at Walmart. As always, the opinions expressed in this post are my own. Follow BHG Live Better on Facebook, Pinterest, Twitter and Instagram.