Hey, hey!!
Things have been busy at our house! First of all, let me just say…not having a kitchen or laundry room for nine weeks isn't for the faint of heart. BUT, it's going to be worth it. We have been living on top of each other and a bunch of "stuff" for too long. Thank the Lord that it's Spring and the boys can play outside most days otherwise we would really be going bonkers.
We are getting *close* to the end of this project and hopefully everything will be done in the next 2-3 weeks. Our butcher block vendor totally flaked on the lead time of our laundry room countertops, but pretty much everything else should be about done in a couple of weeks. I'm already starting to internally celebrate because I am SO READY to have my house back! Anything baked will be the first thing I will cook. Ha! And the crockpot will be retiring for a couple of weeks at least. *wink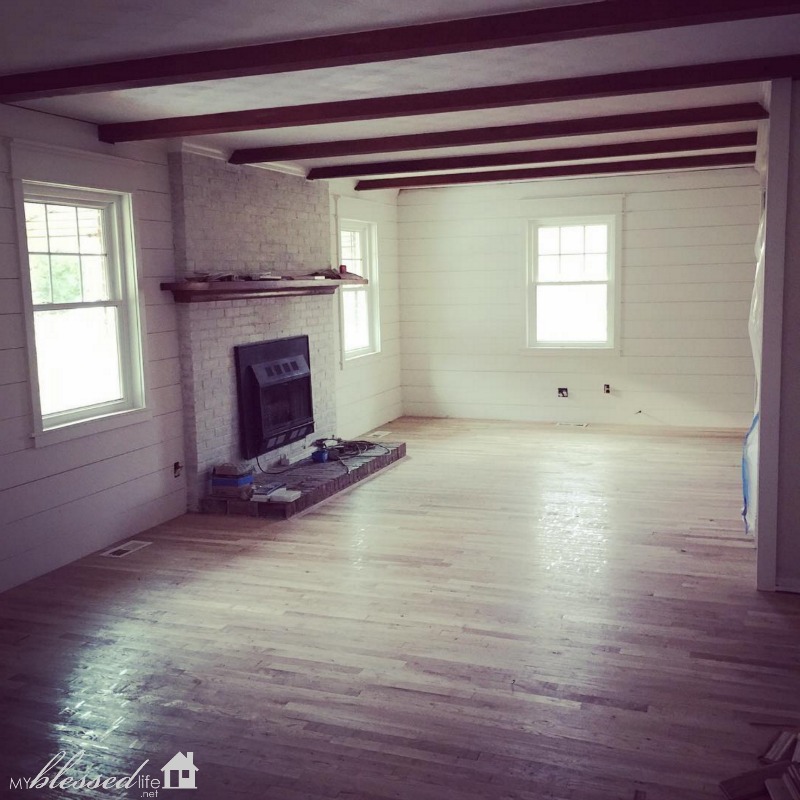 Shiplap + hardwood floors.
The floors are JUST finished today…photos to come. The last coat of poly is drying now. Super excited about that!
Cabinets are partially installed. The cabinet guy is supposed to come tomorrow to finish putting on doors and drawers. Yay!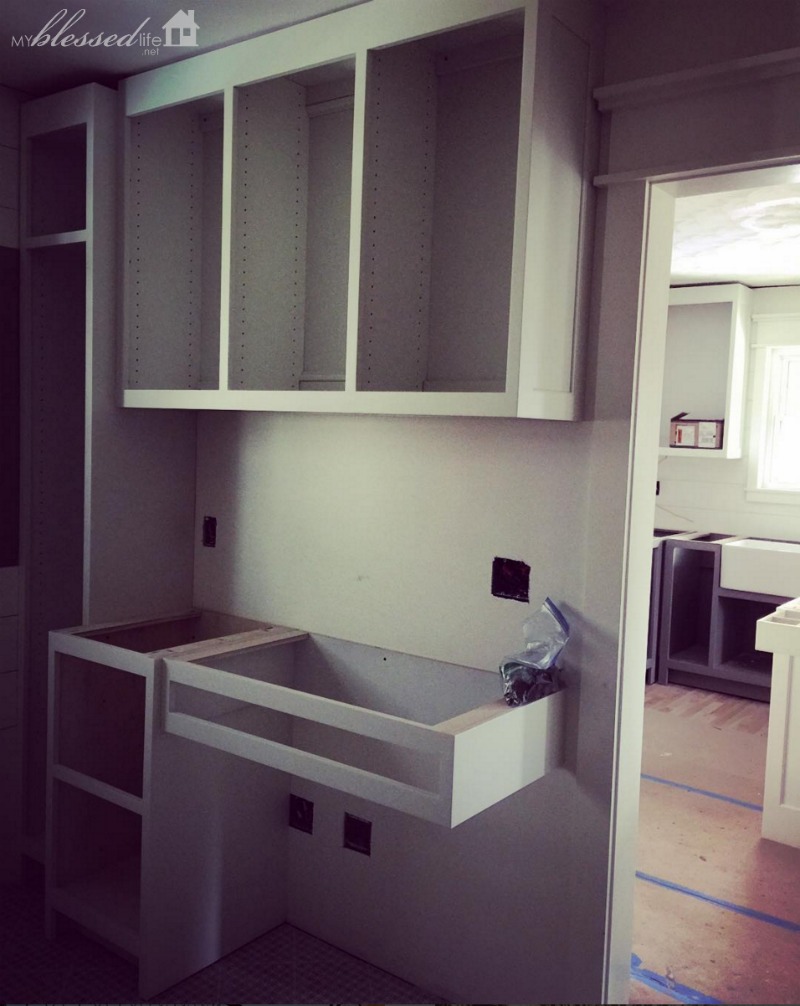 This is going to be my work space in the laundry room. We crammed a ton in this small space – lots more storage, a work space for me, washer/dryer/sink and a mud room locker area.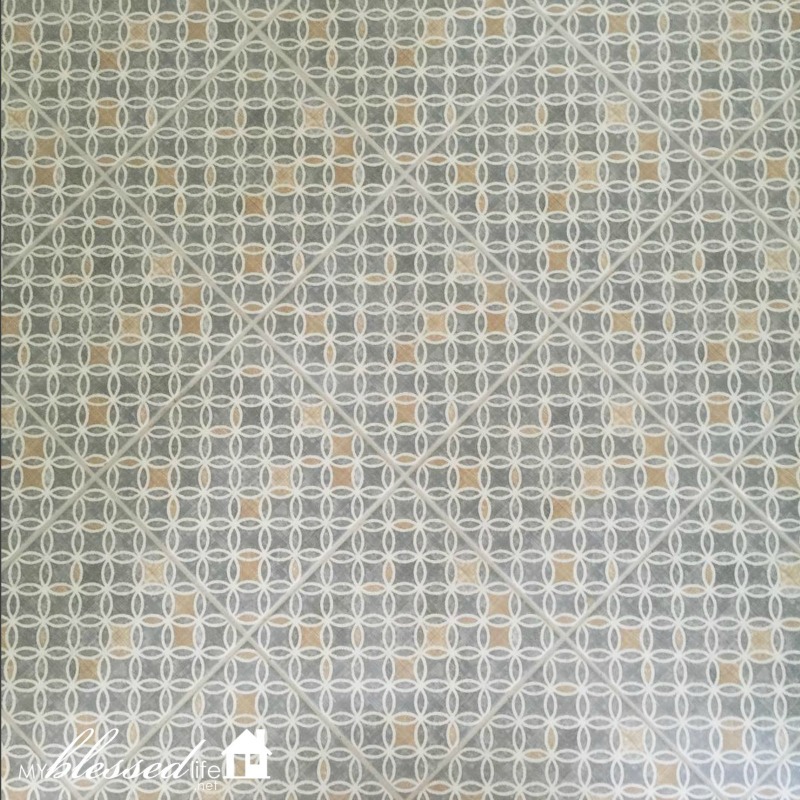 I am totally in love with the laundry room floor. Seriously.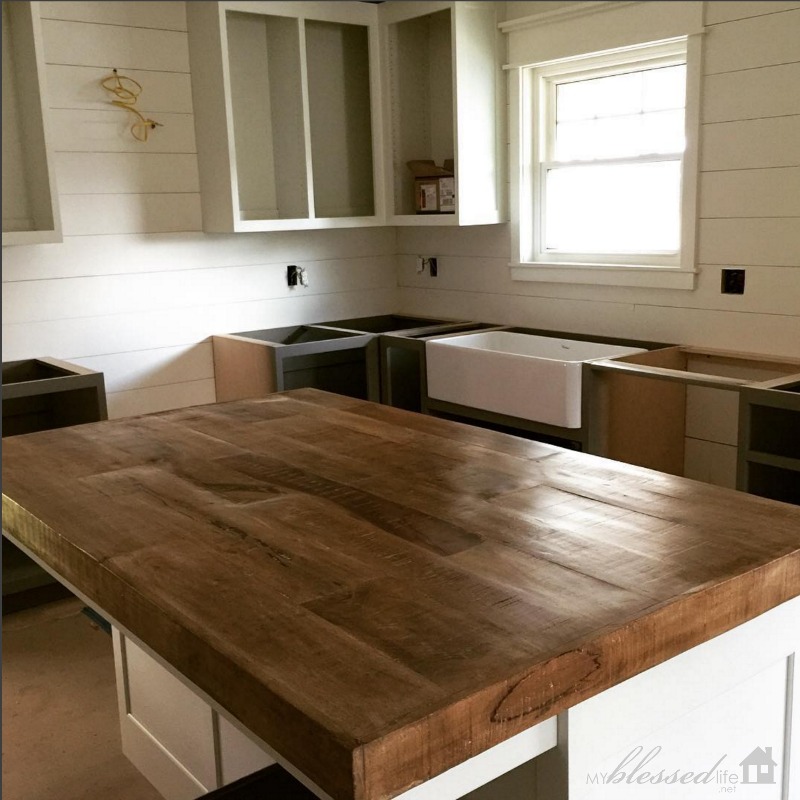 The kitchen island is a reclaimed wood table top. Our contractor knew what I was looking for in the island top and he found a table with a broken leg at a local shop for a good price. They modified the top to fit the island. It's perfect and extremely kid friendly. 🙂
Also…the farm sink. #swoon
The beautiful granite countertops are currently covered with brown paper while they finish the backsplash, but they are everything I looked for in countertops. And that faucet…amazing.
Everything is coming together slowly, but surely! I can't wait to show you the finished project! 🙂
Talk soon!
XOXO
Myra