Pretty & Pink Valentine Mantel
Good morning and Happy Monday! I'm so excited to share my very simple, use-what-you-have, Pretty & Pink Valentine Valentine Mantel! 🙂 I was so tired of looking at pieces and parts of our Christmas mantel. It was time to freshen everything up for Valentine's Day. Since I'm the only girl in our household, I love adding a little splash of pink here and there every once in a while. *wink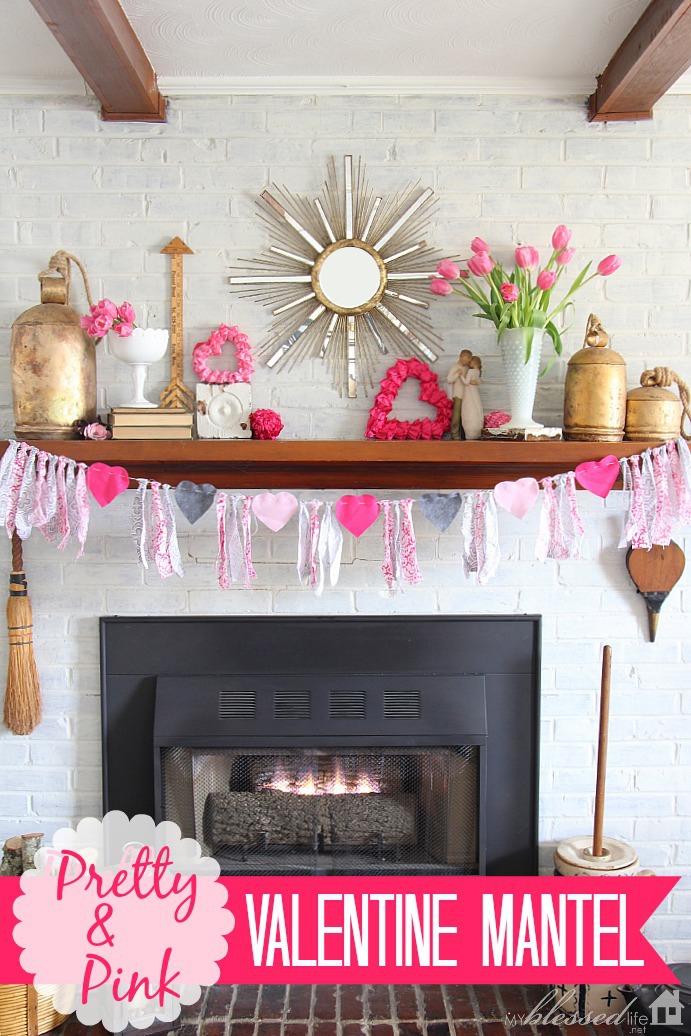 [pinit count="horizontal"]
Isn't it pretty? I had everything on hand except for the tulips. I *love* tulips!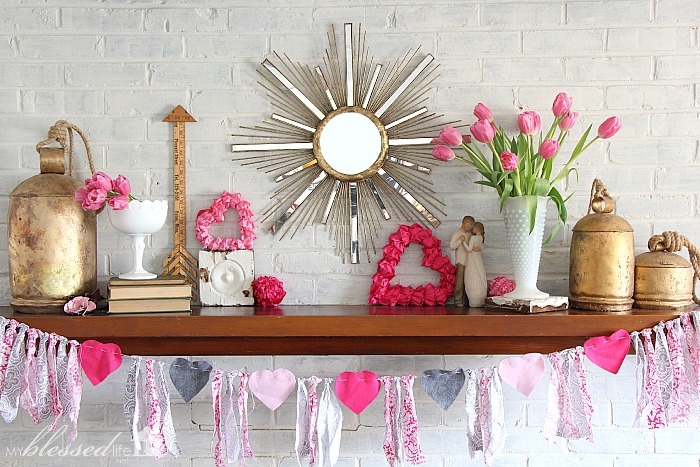 I love the bling-y-ness of the gold bells and the mirror mixed with the pinks, greys and whites.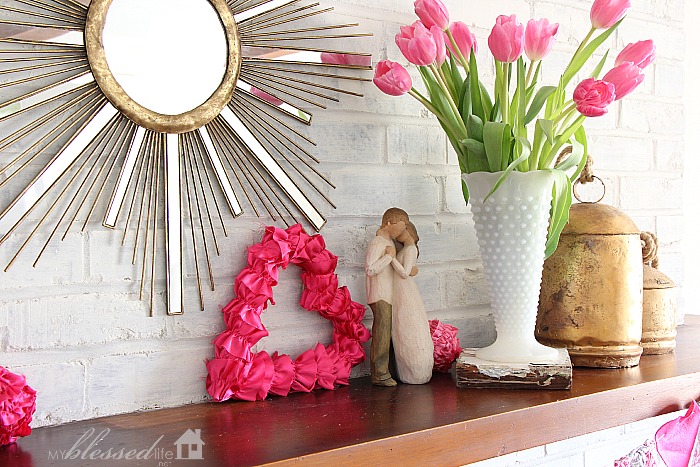 My Ruffled Satin Hearts are one of my favorite Valentine's Day decorations. The Willow Tree figure is a favorite of mine.  And seriously. Hobnail milk glass. Nothing better!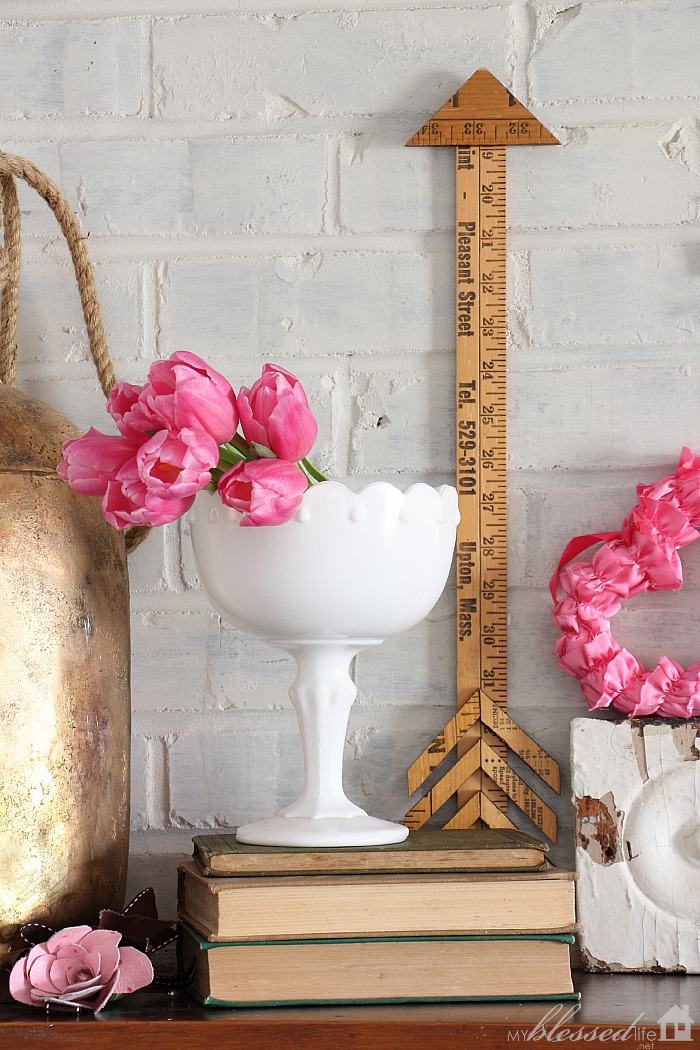 Whenever I go thrifting, I always pick up any white milk glass or ceramic. White is just so crisp and clean.  I stacked books under this footed bowl to give extra height, but I like the texture of the book pages coming through too.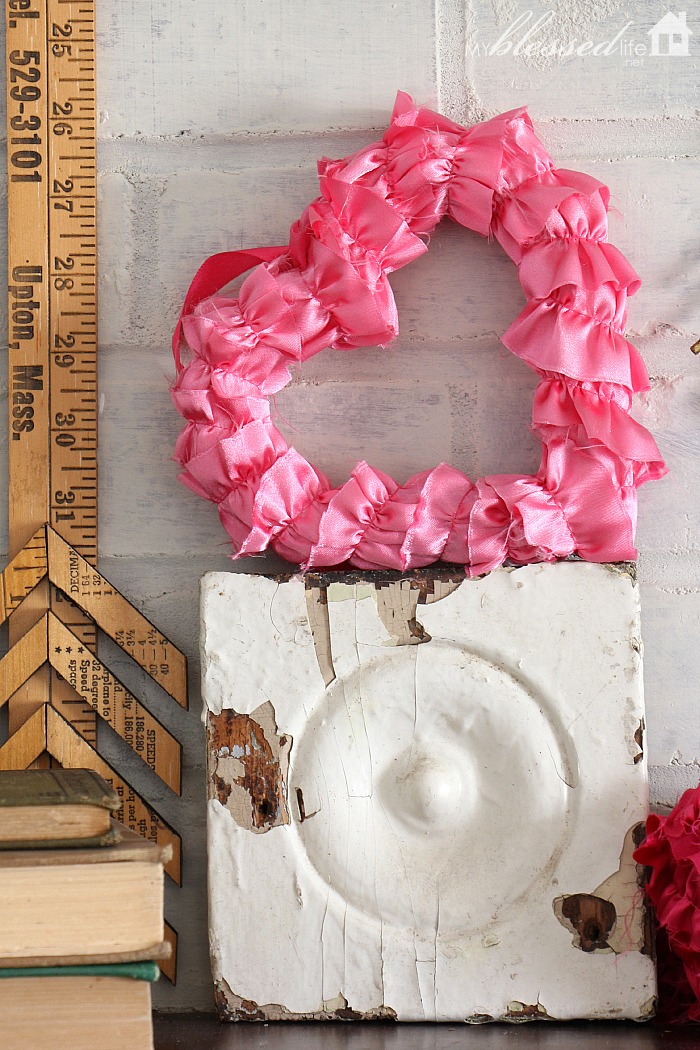 More ruffled satin heart pretties and I love the yard stick arrow too. Now I just need to add a cupid…or not. 😉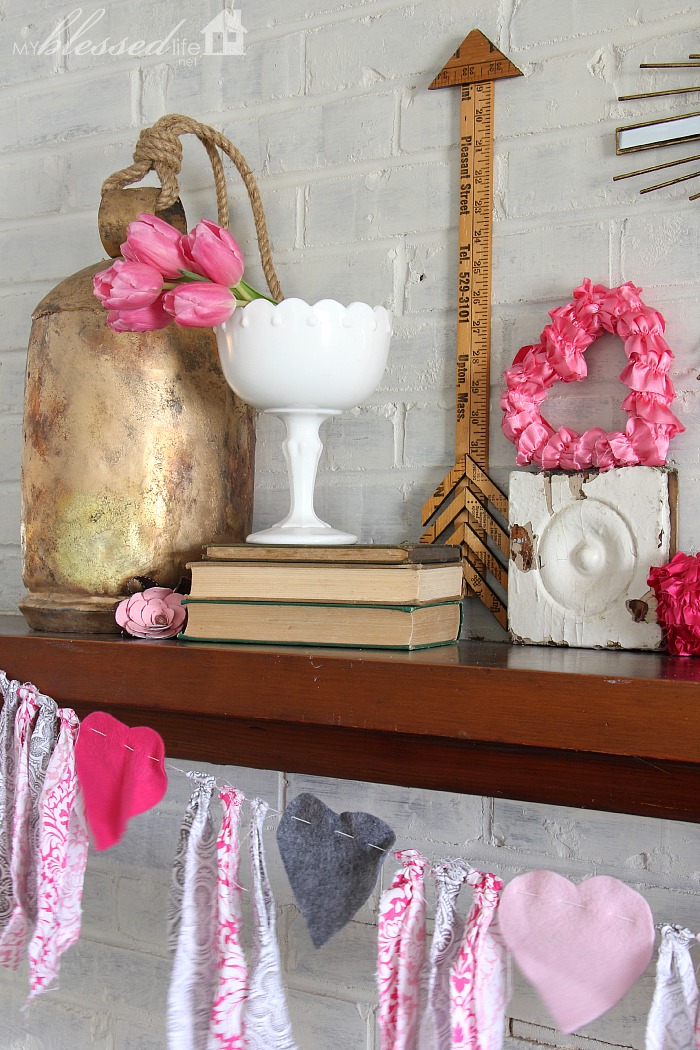 I reused the Simple Valentine's Day Garland that I made last year. It is still my favorite!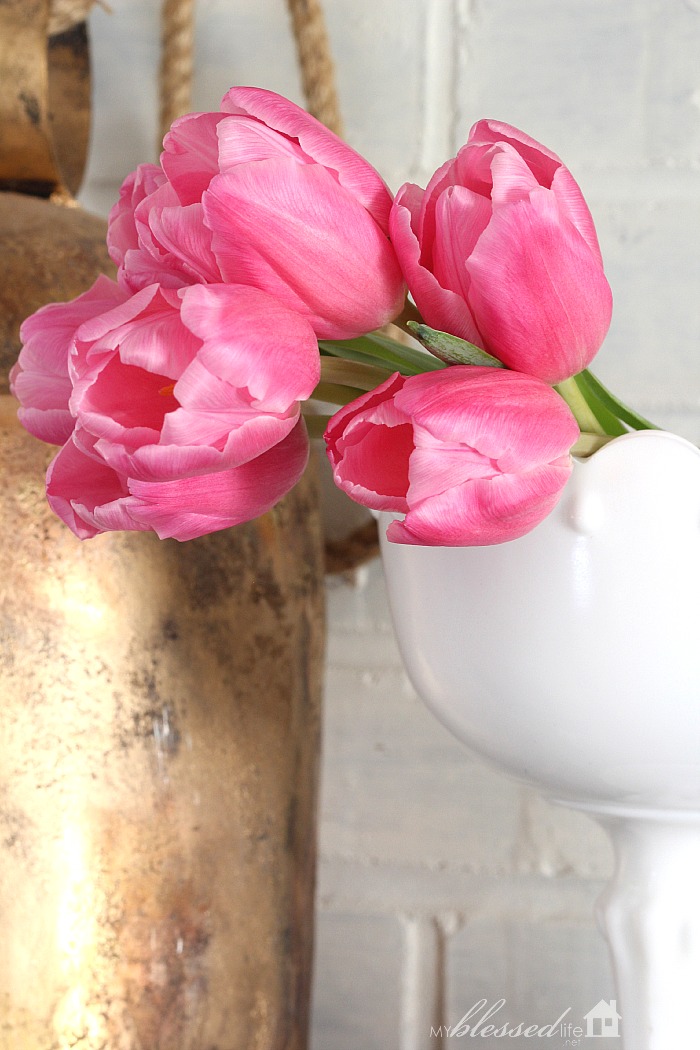 Beautiful flowers!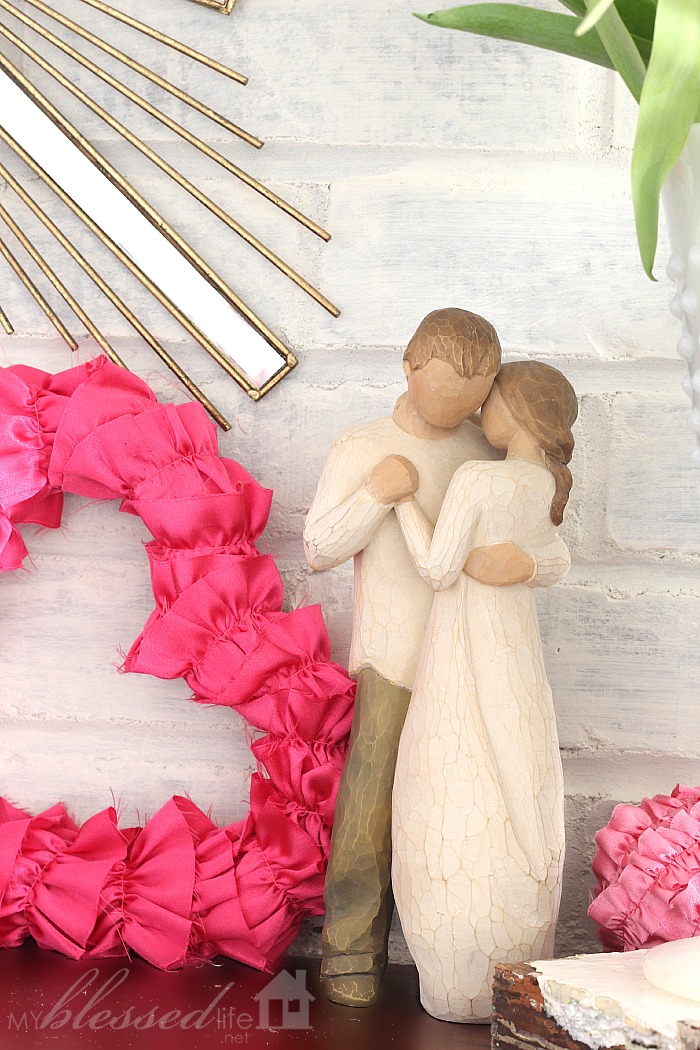 So sweet!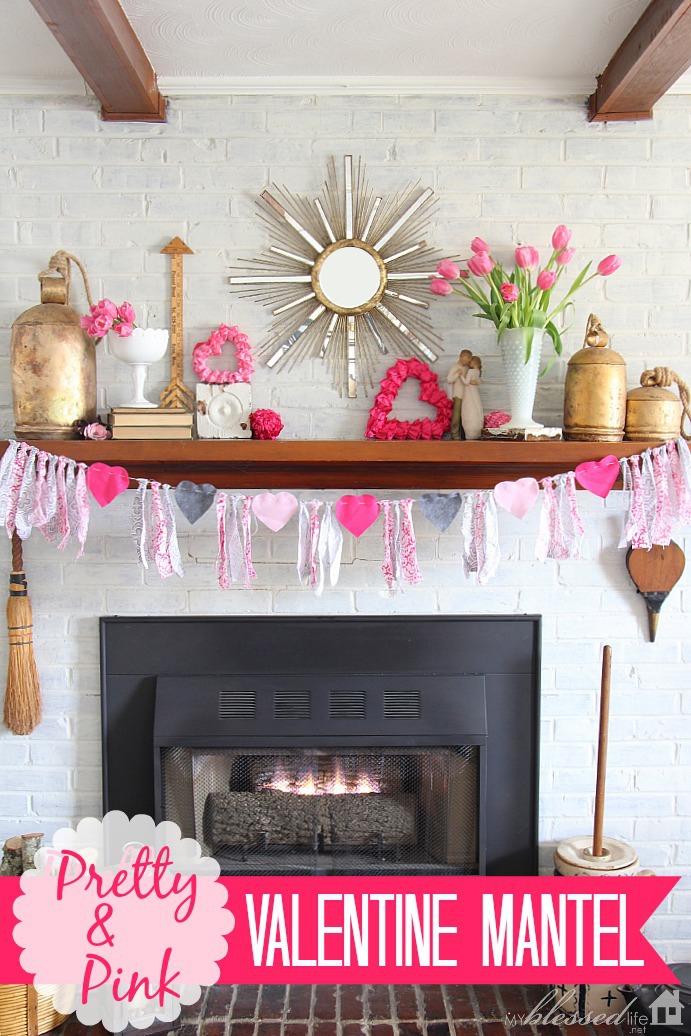 Well, that's a wrap on this years Pretty & Pink Valentine Mantel! Anyone can do this! Just use what you have and make do. Fresh flowers always add a great vibe to any mantel or tablescape.
Here are a few more of my past Valentine's Days decor for you to see. Click the photos to see more!
Do you decorate for Valentine's Day?
xoxo
Myra