Hey, y'all! So, I have a confession. I'm a slow learner sometimes. I often think I know what I'm doing, but I really don't. Winging it isn't always the best option. Ahem. I've recently removed the wallpaper from paneling in my Memaw's kitchen beginning with the area for my drop space. I remember when my parents put up the wallpaper many years ago. It's crazy how time flies.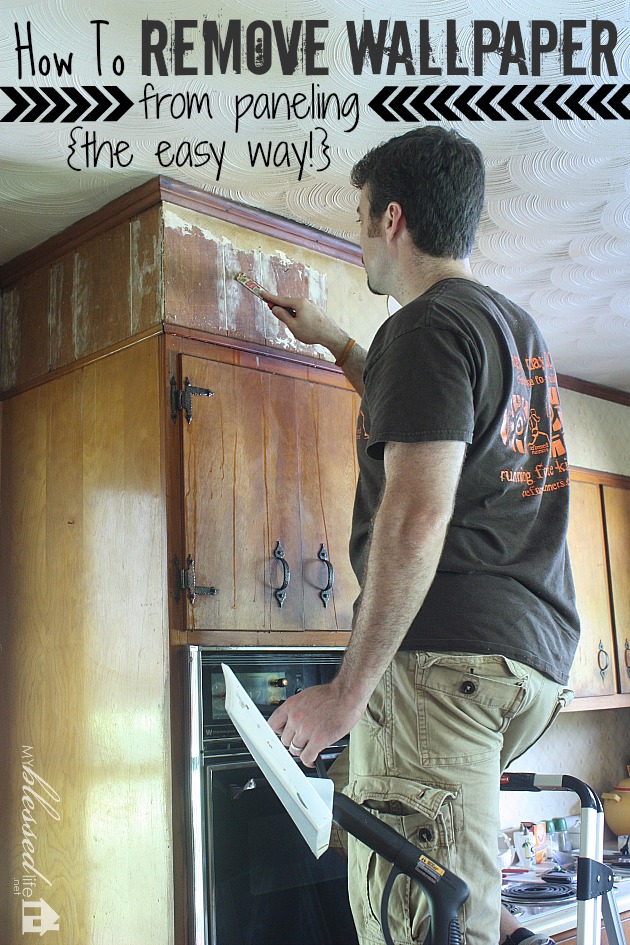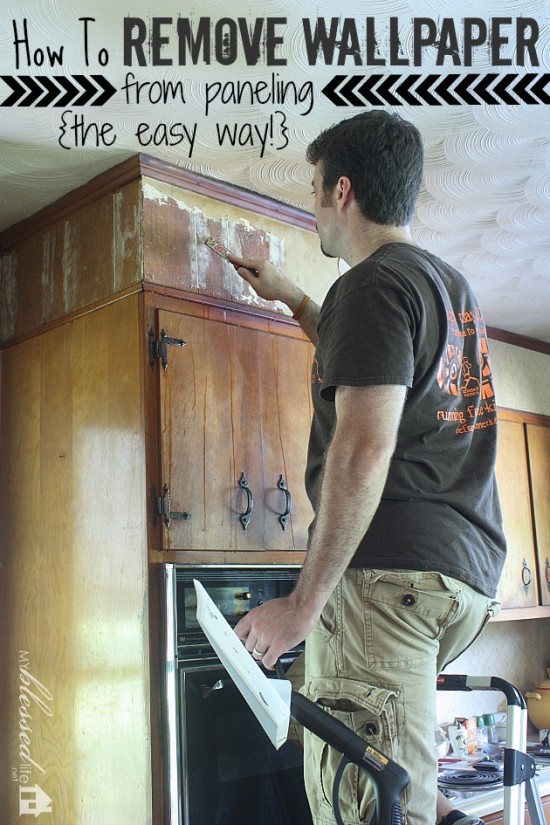 [pinit count="horizontal"]
I didn't really know what I was doing and I was worried about the paneling warping if it got too wet. I refused to rent a steamer to see if it would work. What can I say? I'm a stubborn chick. But, I've changed my tune and I'm here to tell you about my new BFF!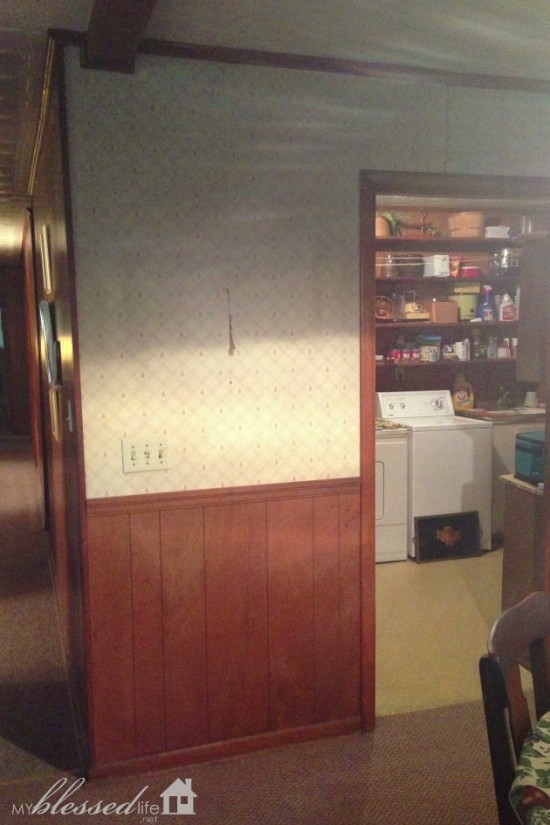 Back to the stubborn stage…it took nearly a week to remove this wallpaper…just this section. What a crazy waste of time!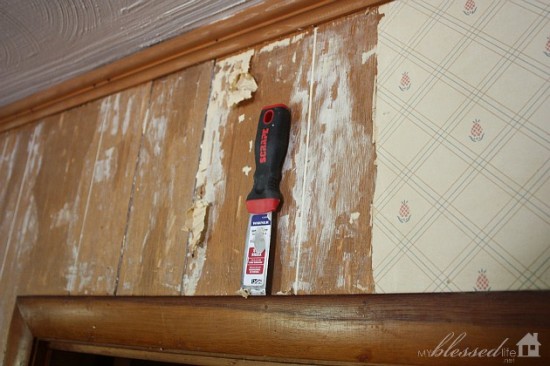 I scraped and scraped and scraped some more with this putty knife. After I got the top layer of paper off, I used a warm, damp rag to soften the bottom sticky layer. This was l-o-n-g tedious work.
My friends at HomeRight came to the rescue with their amazing Steam Machine. I'm not kidding when I say that this steamer is my new BFF.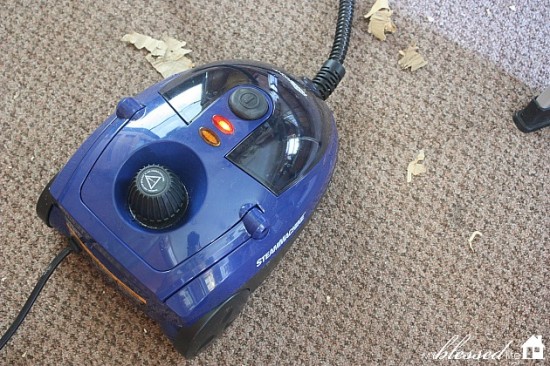 This Multi-Purpose Power Steamer saved hours of my life by reducing the time needed to remove wallpaper! YES!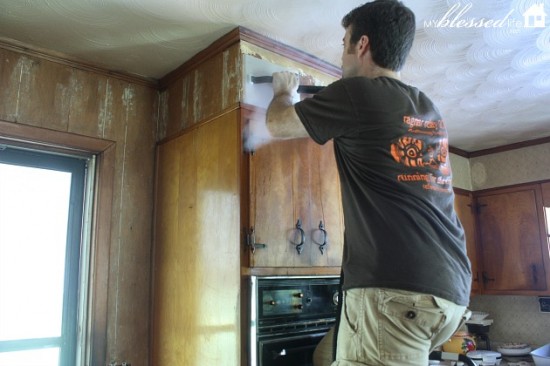 My sweet husband helped with this project! We are a tag team. 🙂 We used the steamer with the steam plate for 20-30 seconds then we scraped the wallpaper right off. If there was some wallpaper still on the wall, we just steamed for a few more seconds and it came right off. This process is SO much simpler and I'm eating my words. If you have wallpaper to remove from sheetrock or paneling or whatever, you MUST get a HomeRight Steamer!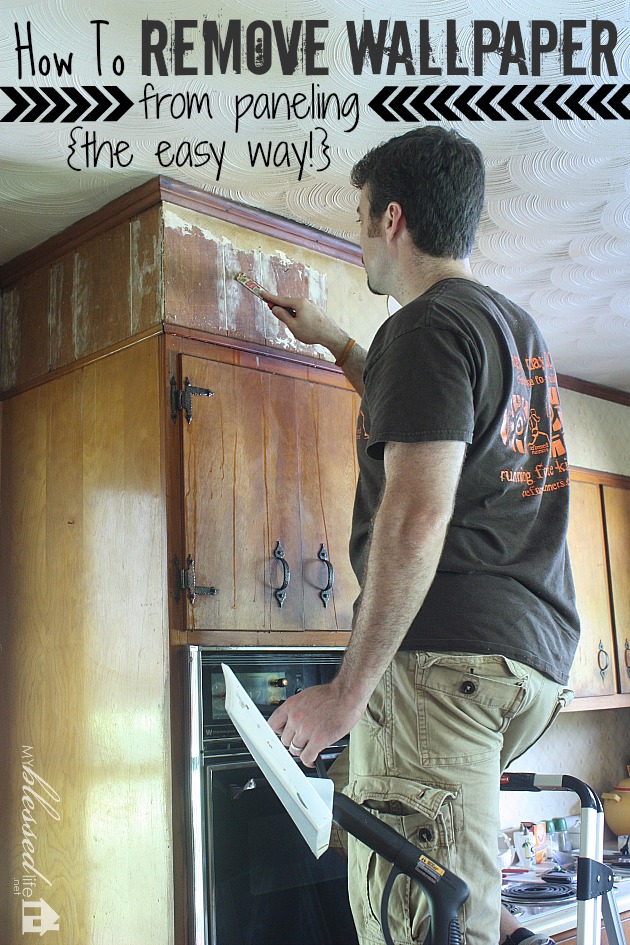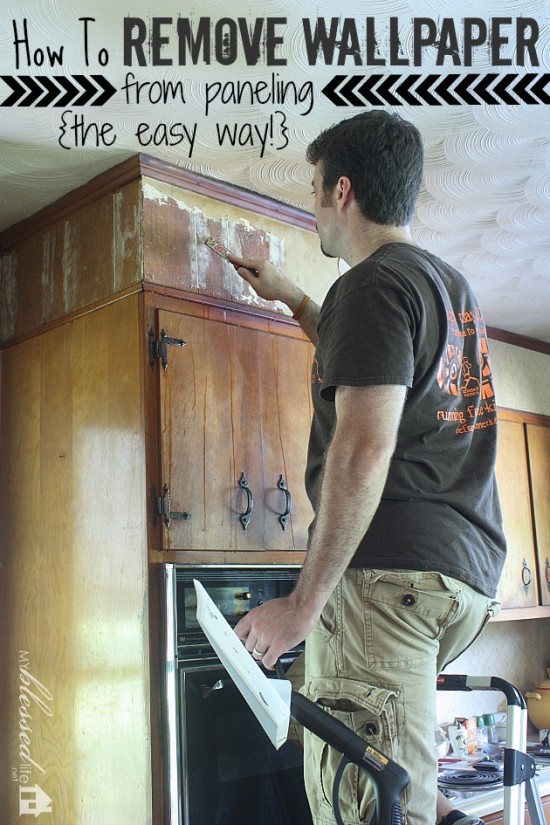 [pinit count="horizontal"]
More information about the amazing Steam Machine
–
It is chemical free!
Sanitizes and cleans floors, stovetops, ovens, bathrooms and grills
Kills 99% of all germs and bacteria with no chemical residue.
Pressurized, high temperature, steam loosens and dissolves dirt, grease and grime.
It comes with several different attachments – a wallpaper steam plate, floor steam mop with microfiber cleaning pad, brass brush, two nylon brushes, jet nozzle and squeegee!!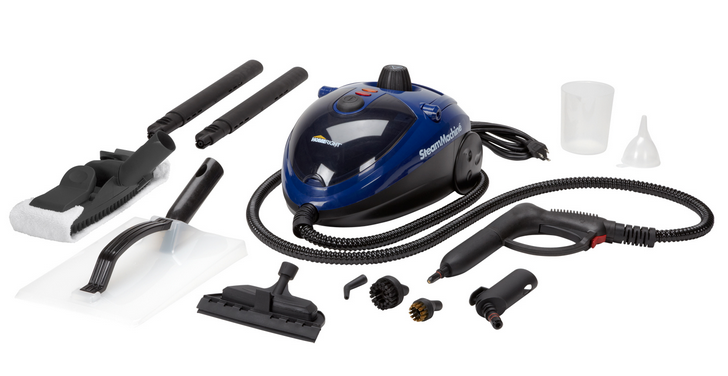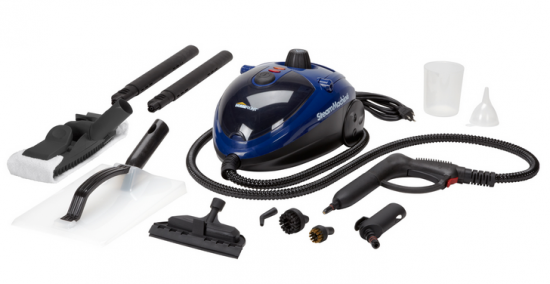 Would you like to win a Steam Machine for yourself? HomeRight is giving one away! Yayyyy!
To Enter:
Leave a comment with what you would love to use a Steam Machine for!  How simple is that?!
Note: You must leave a comment on this blog post. Email or Facebook entries will not be counted. This giveaway is for U.S. residents only and ends Tuesday, September 24th! 
xoxo
Myra
*This is a sponsored post on behalf of HomeRight, however all thoughts and opinions are mine…as always.