Hey y'all! I love this time of year!! I grew up helping my mom in the kitchen making all sorts of sweet gifts for family and friends. Now, it's a tradition that I look forward to each year. There is something so fulfilling about giving deliciousness that you created in your kitchen to those you love.
Here are our favorite sweet gifts from the kitchen.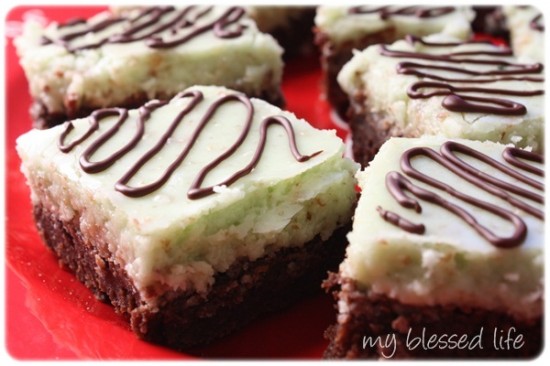 Mint Chocolate Brownies – We started making these years and years ago. They are always on our gifting menu as well as our Christmas Eve menu. You can't go wrong with the festive mint chocolate combination.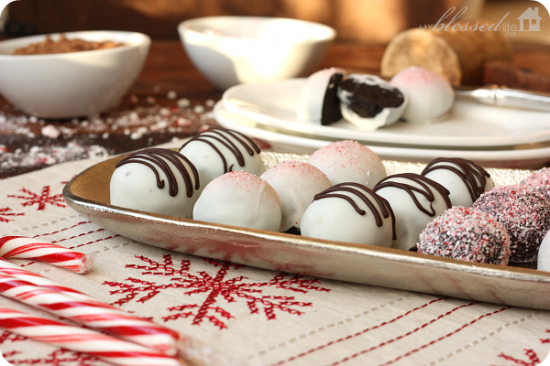 Easy Chocolate Peppermint Truffles – Enough said. 🙂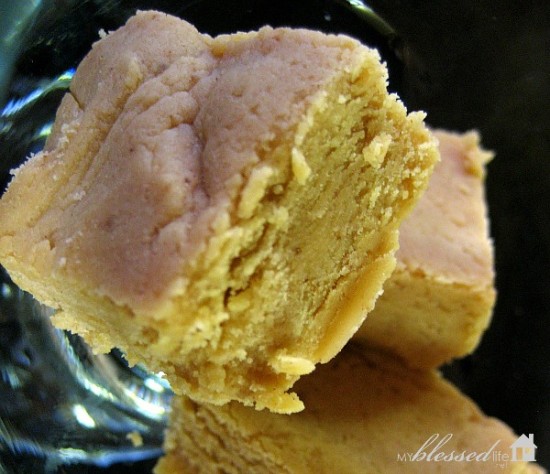 Peanut Butter Fudge – This recipe is no-fail. You can't mess it up. I promise. Friends and family will devour it in no time flat!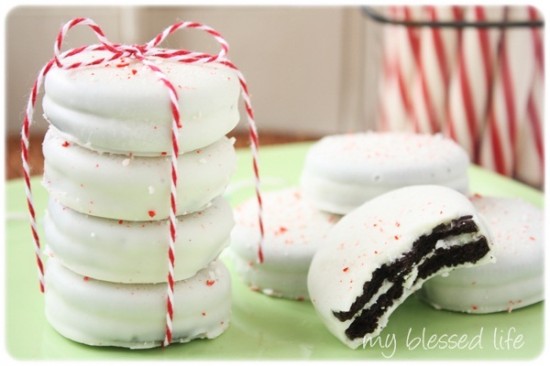 Peppermint Bark Cookies – Yes, I obviously love peppermint and chocolate together. 🙂 These cookies are super fast and easy to whip up.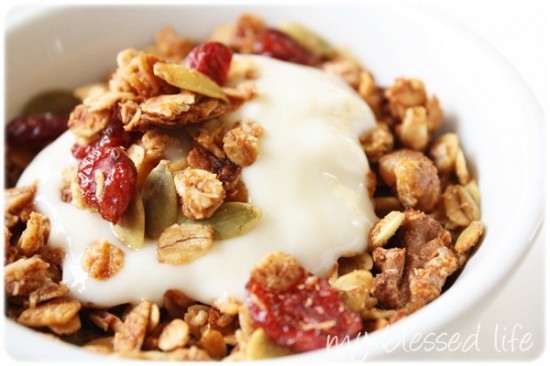 Easy Homemade Granola – This recipe can be customized with various nuts, dried fruits and flavors. It looks really pretty when given in a glass quart or pint-sized jar.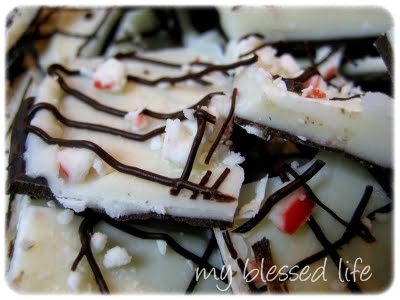 Peppermint Bark – If you need a quick treat to take to a last minute party, peppermint bark is perfect. It uses only five ingredients and is a breeze to whip up.  Plus, what is better than peppermint and chocolate? Yum!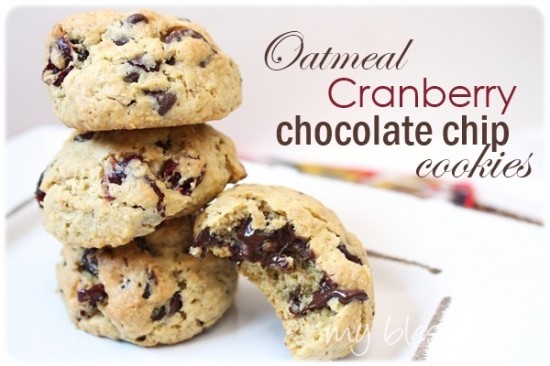 Oatmeal Cranberry Chocolate Chip Cookies – The cozy blend of oatmeal with sweet chocolate and tangy craisins makes a perfect cookie. They would look beautiful given in a roll made with cellophane.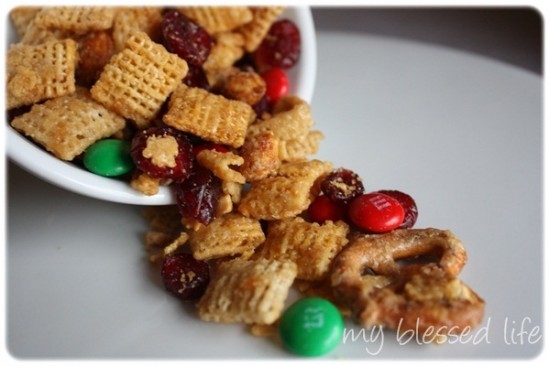 Cranberry-Caramel Chex Mix – I make a boatload of this chex mix every year.  It is a great recipe to give in clear cellophane bags tied with a pretty ribbon or a glass jar. Either way, your friends will love it!
Whether you make several batches of one thing or a conglomeration of several recipes, these sweet gifts from the kitchen are sure to be a huge hit! 🙂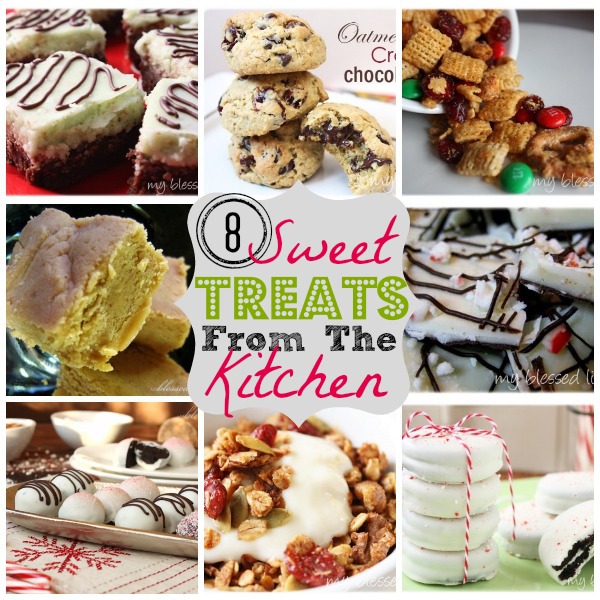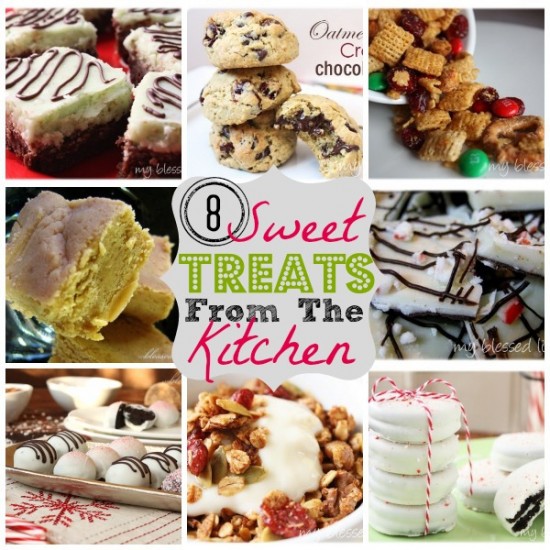 What is your favorite sweet to make and give away at Christmas?
XOXO
Myra
Sharing at Chic & Crafty!