Well, hey there, friend! Lavender lemonade is a favorite of mine. I enjoyed it for the first time at a beautiful lavender farm in Utah a couple of years ago. The flavor of lavender lemonade is just delicious on so many levels. Yum! Cameron has been begging for me to make lemonade for a few days, so I thought I would share our recipe! 🙂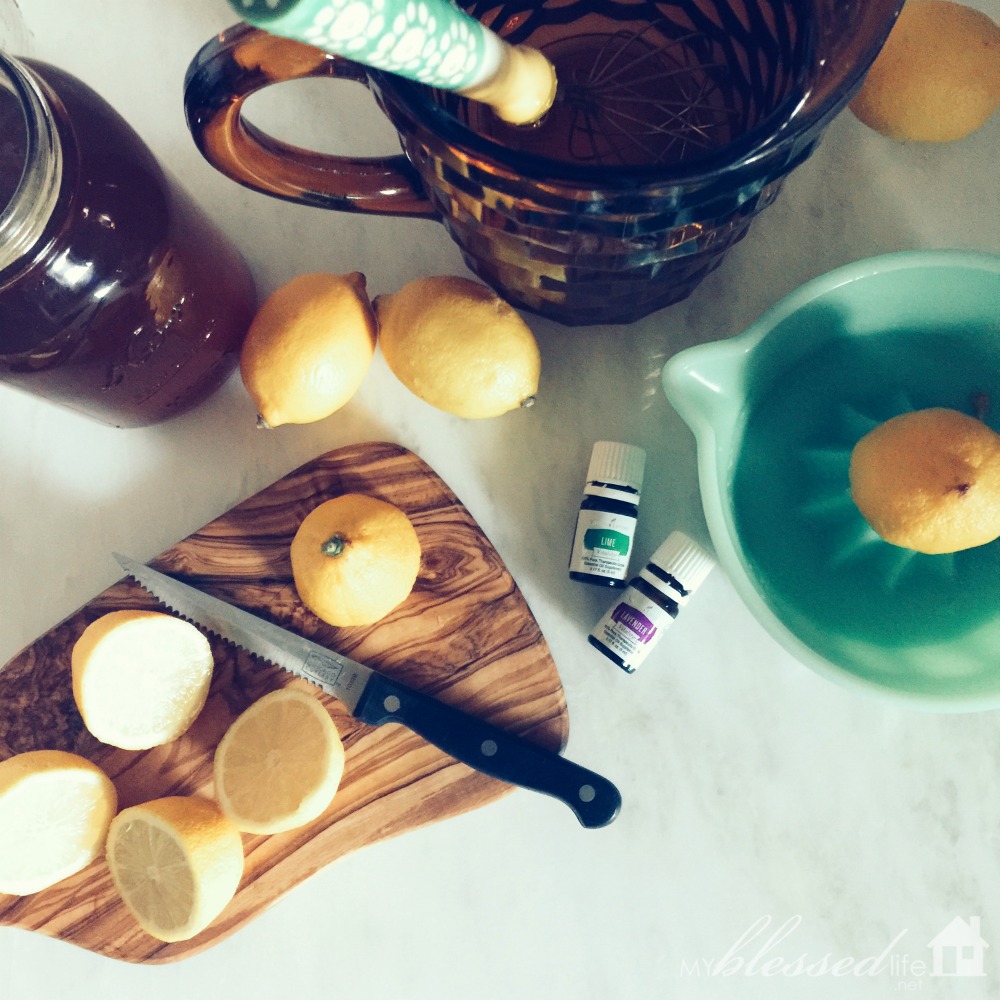 [pinit count="horizontal"]
Yum!!
Lavender Lemonade Recipe
6 cups water
6 lemons, juiced
2/3 cup raw local honey
2 drops Lavender Vitality essential oil
1 drop Lime Vitality essential oil
Add water to a large pitcher. Juice lemons and whisk honey with lemon juice. Add to water with lavender vitality and lime vitality essential oils. Stir well.
Chill before serving.
Enjoy!
Lavender Vitality isn't just amazing for flavor in lemonade. You can add it to homemade jams and jellies, sorbets, baked goods and savory dishes with other vitality oils including Thyme and Basil.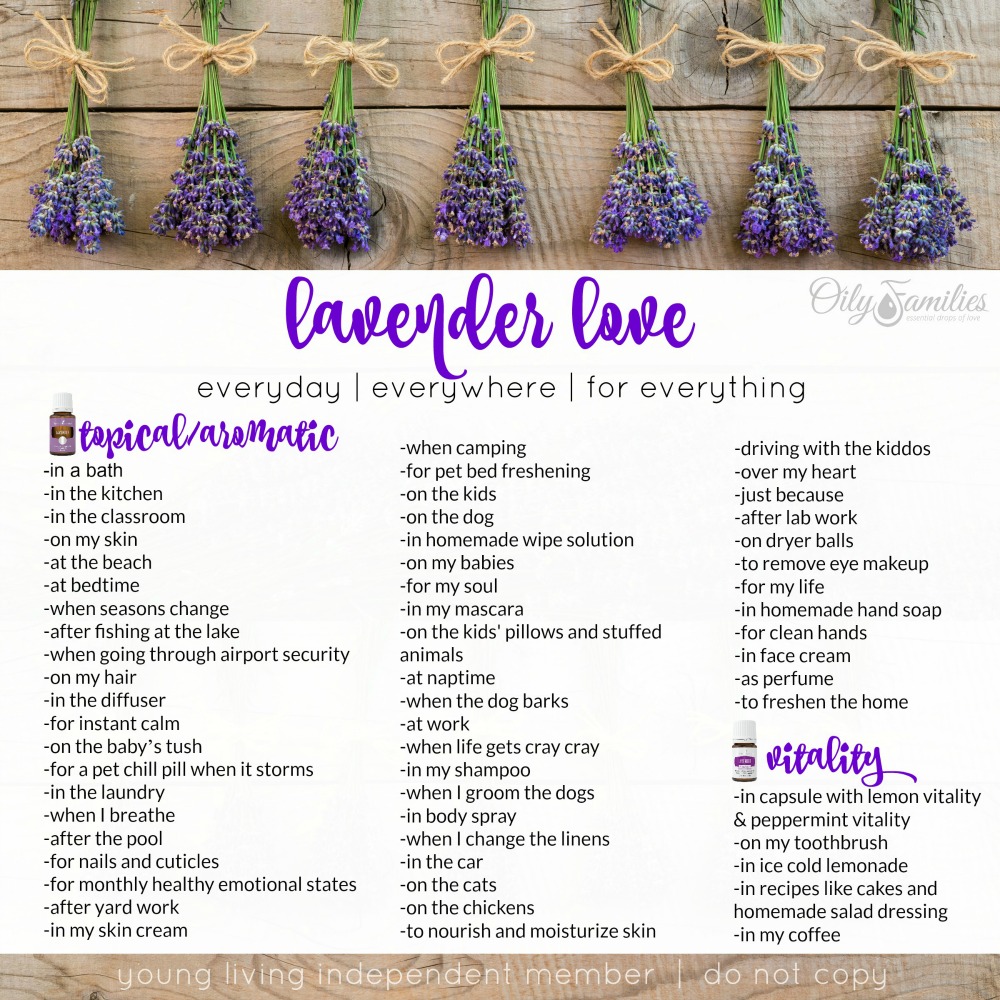 Young Living's Vitality line is especially labeled for using internally in recipes and capsules. The uses and benefits are endless and amazing. A quick google search will show that! *wink*
PLEASE do not consume cheap aromatherapy essential oils. The risk to your health isn't worth it. I promise.
My family and I have been using Young Living therapeutic grade essential oils for four years and to say they have changed our lives is an understatement.
You can read more about our wellness journey and I would love for you to join me! 🙂
Happy lemonade making!
XOXO
Myra