Simple Summer Mantel 2015
Good morning and happy Monday! We are having the house foundation repaired and it is one big hot mess out there right now. They had to jackhammer out layers of concrete and there are deep holes dug all around the house where they are putting in helical piers that screw down into the bedrock. I will be so glad when it's done and we get Humpty Dumpty put together again. I will try to Instagram a photo soon.
Anyway, on to happier and more orderly things….my simple Summer mantel!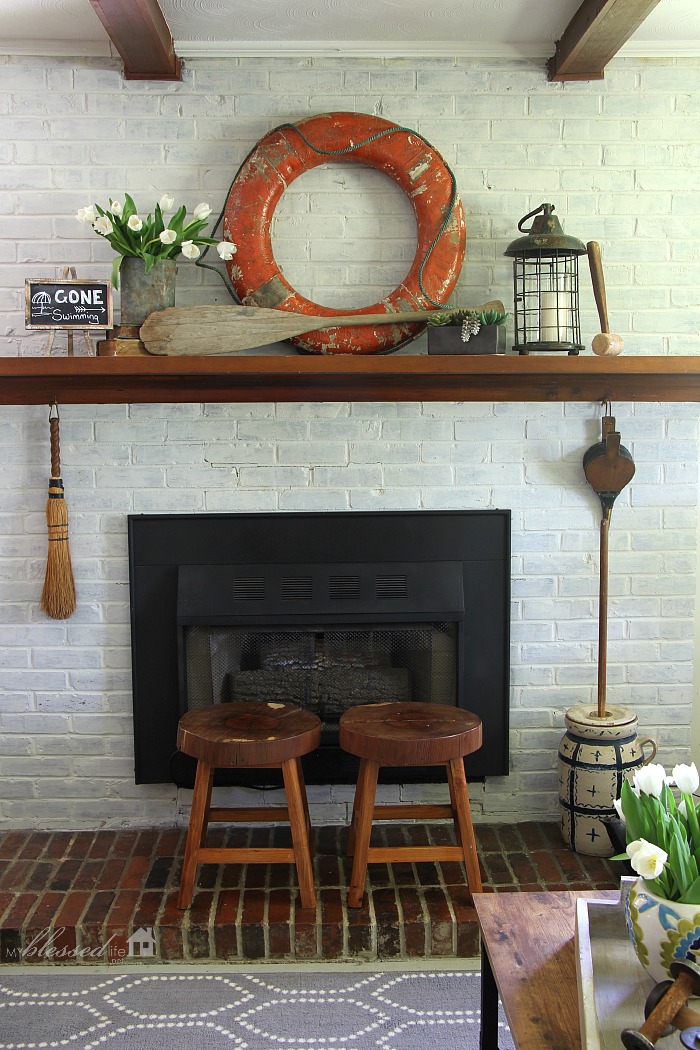 [pinit count="horizontal"]
I kept it very simple and clean this year. I didn't want to clutter it up with too much stuff.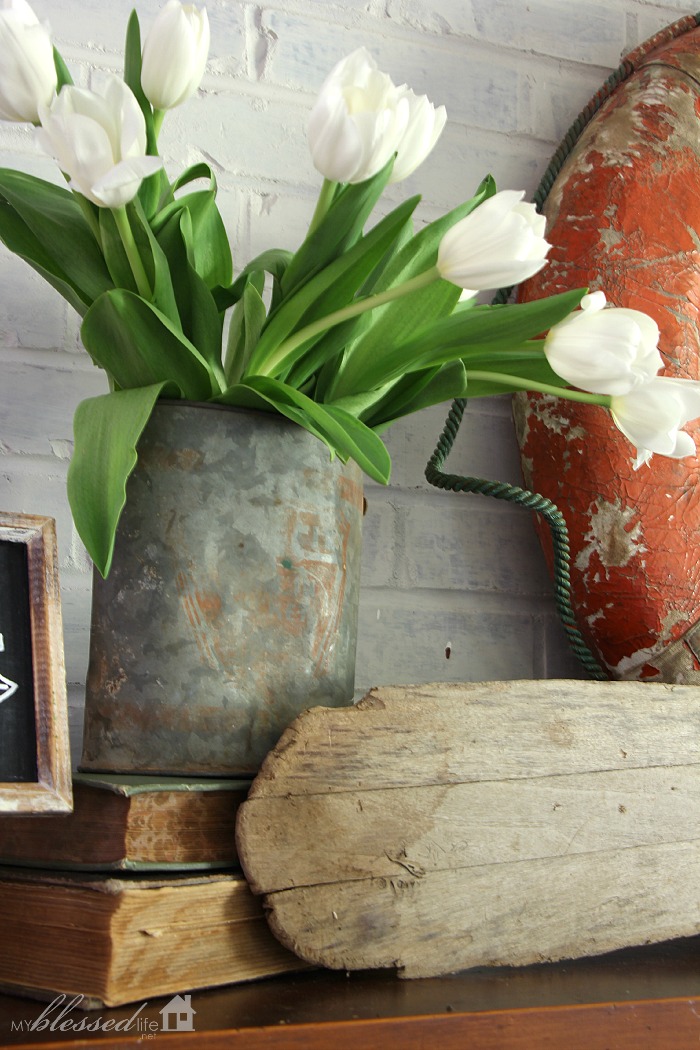 Tulips + mixed textures = perfection.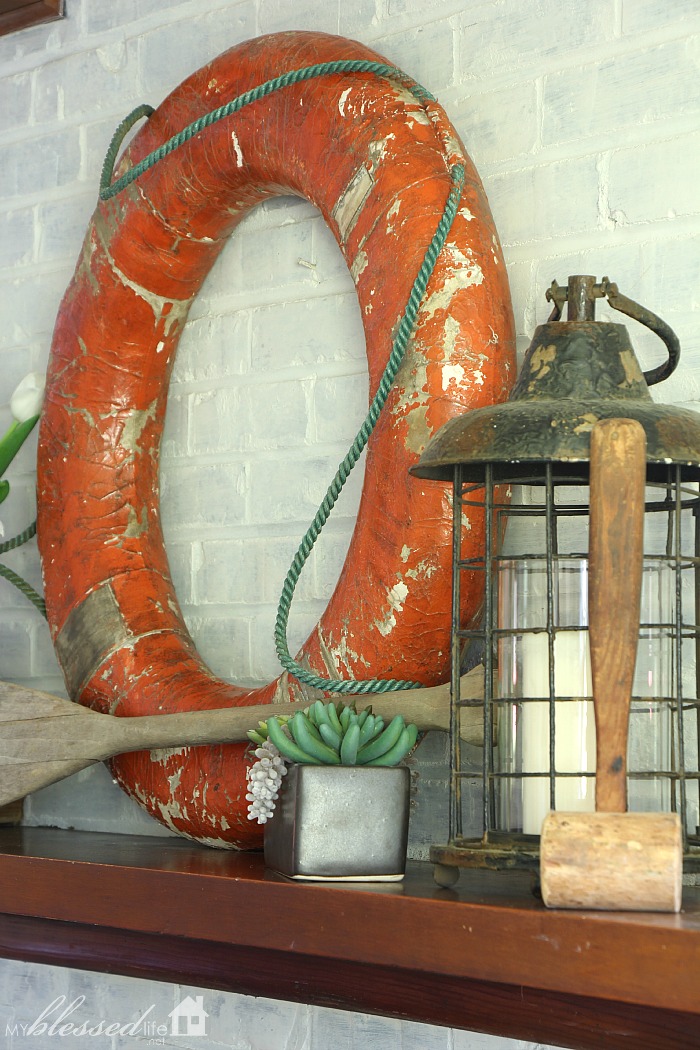 I love the life ring. I've used it for several summers and I'm not tired of it yet. The oar is one we actually use when we go out in the boat on the pond.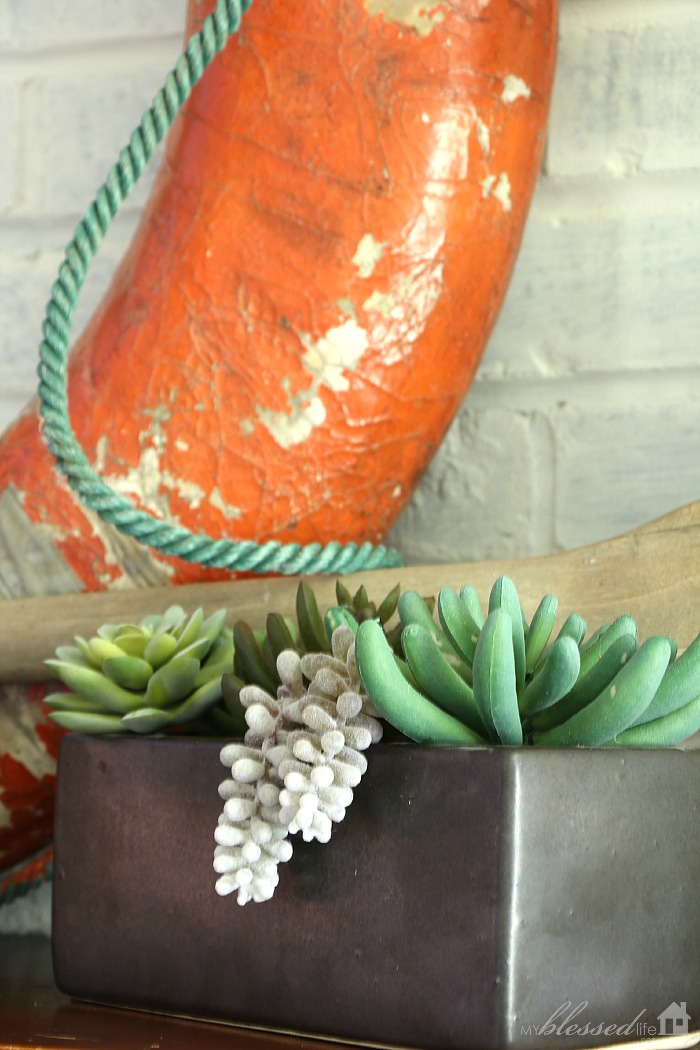 I'm trying to get brave about real succulents, but this one works for now. 😉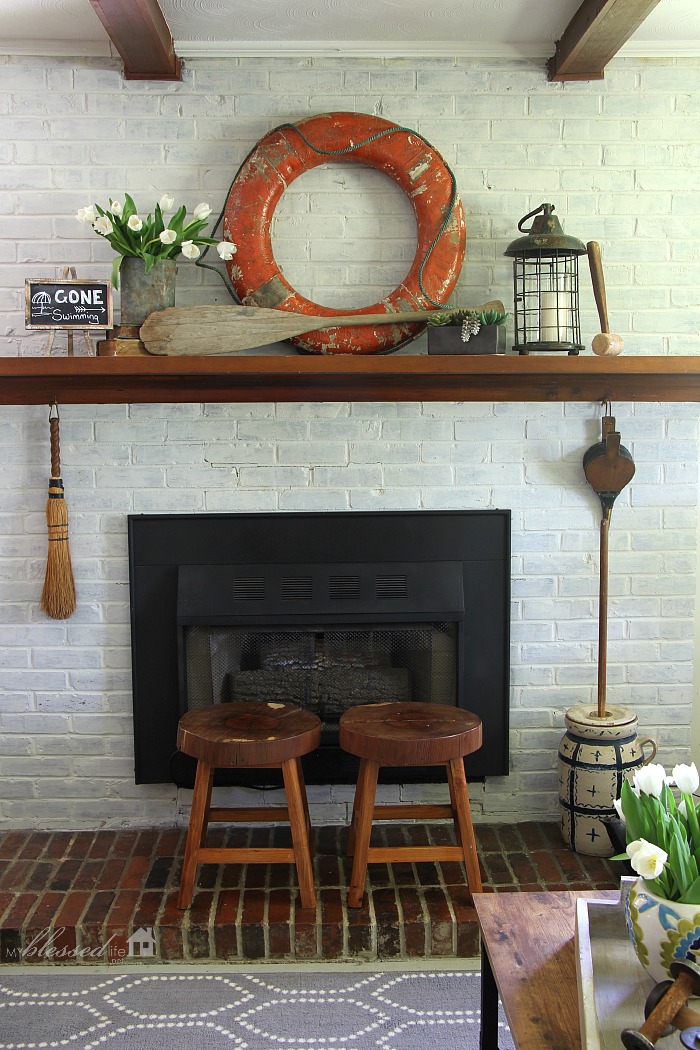 I hope you enjoyed taking a peek at my Summer mantel. If you haven't seen the den makeover be sure to click over there. I will be drawing a winner soon for the $100 Walmart gift card!
Do you decorate for Summer months?
xoxo
Myra