17 Week Update & Belly Picture
Hey y'all! I can't believe it's been so long since I posted about our sweet bebe being on the way. We have had a busy few weeks of t-ball games, travel, planting the garden and flower beds etc. This time of year everything is in full swing.
I wanted to post a quick pregnancy update. I'm 17.5 weeks now! 🙂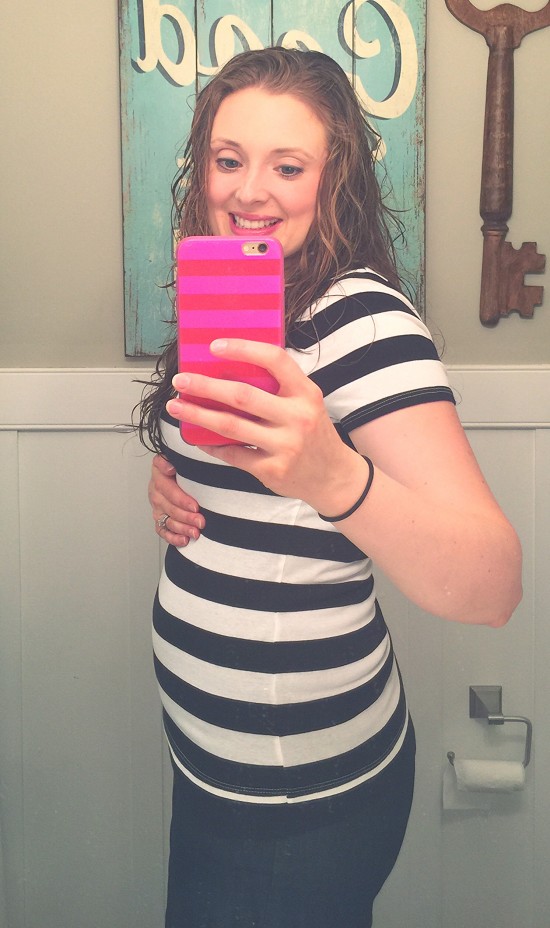 Clearly the baby is growing. 🙂
I've gained 8 pounds which I'm very pleased with.
I'm working out 4-5 times a week at CrossFit. I love it. So much. I scale and modify workouts as needed to keep baby and me safe. I just want a good sweat and consistent exercise.
Although I can still wear regular clothes, maternity clothes (or one size up) are just way more comfortable. A lot of my maternity clothes are still too big, but I'm just making it work. No complaints here!
I'm adjusting my very plant-based diet to include more protein. I could LIVE on fruits and veggies, but I'm making every effort to get 60-80 grams of protein a day. It's work!
I'm feeling really, really good. Although by the afternoon, I'm ready for a nap. 🙂
I've been feeling the baby poking at me a little bit. I think this little one must have long legs.
We are 99.9% sure that we aren't going to find out ahead of time if this baby is a boy or a girl. I think a surprise will be fun!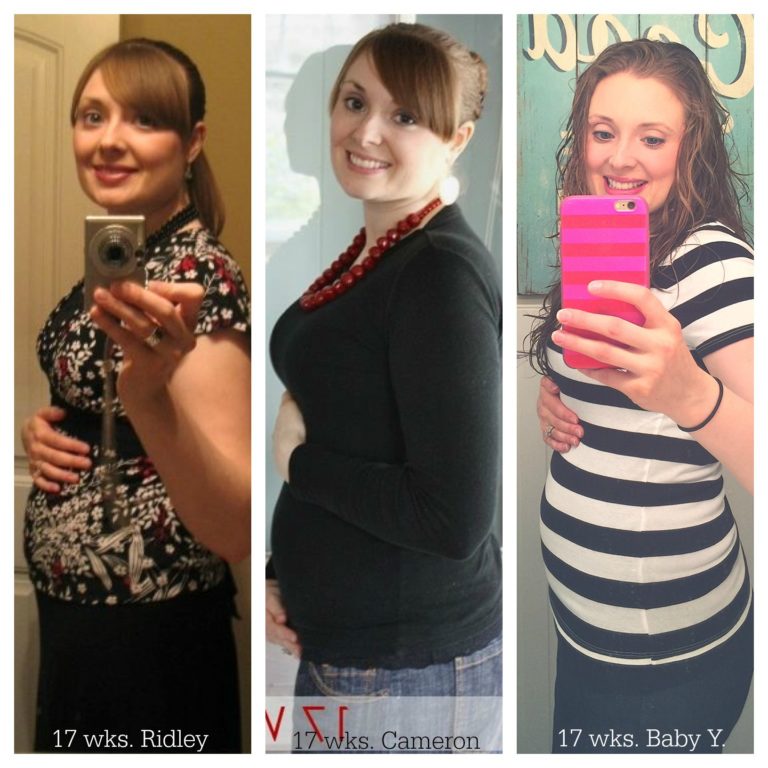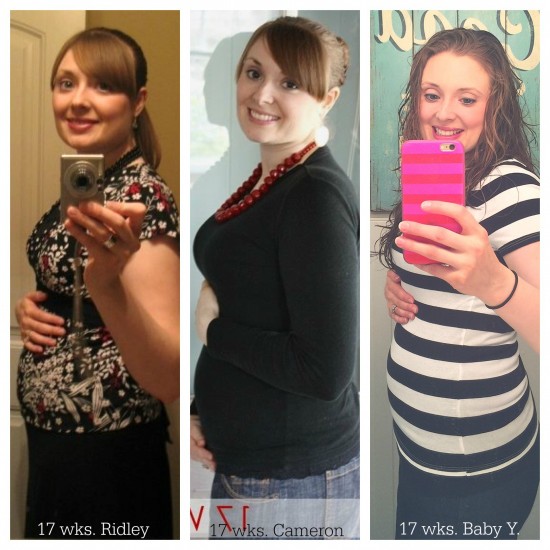 Here is a side by side comparison of my baby belly at 17 weeks with Ridley, Cameron and this baby. It's fun to look back!
So tell me, would you find out what you're having? Or do you like surprises? Typically I hate surprises, but this is like the ultimate deal. I don't care either way and I know a surprise is coming. Ha!
Have a fabulous day!
XOXO
Myra