Happy Thursday! I hope you are having a good week! I'm LOVING Spring with all the green, the flowers, the thunder storms and the warm sunshine. It is a balm to my soul.
SO…
I have been working on this DIY project over the past several weeks and I'm so excited to finally be sharing it with you!
Coming October 2015…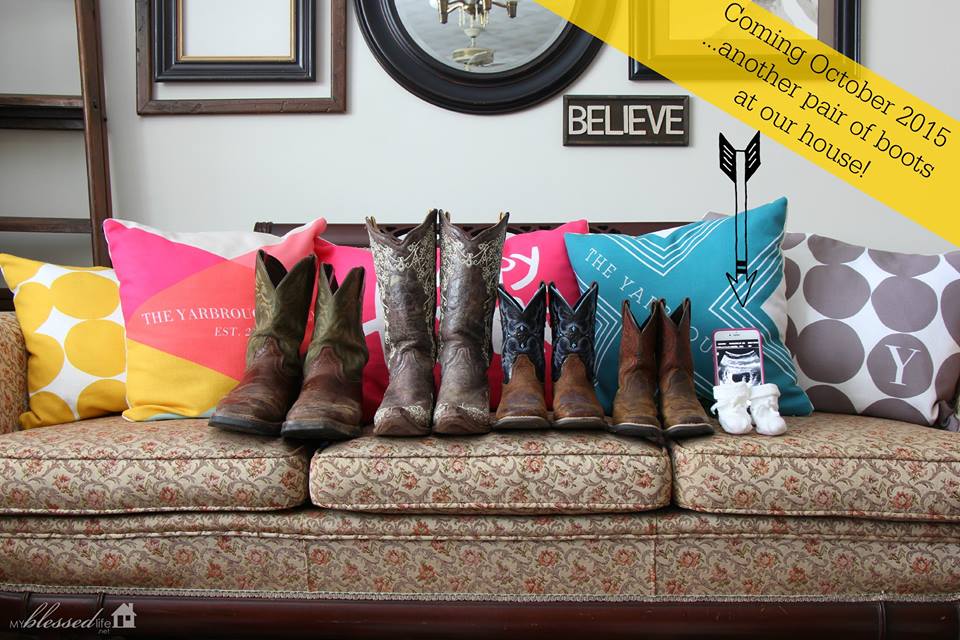 Lord willing, we will be welcoming a new baby into our home! We are over the moon excited and thrilled! 🙂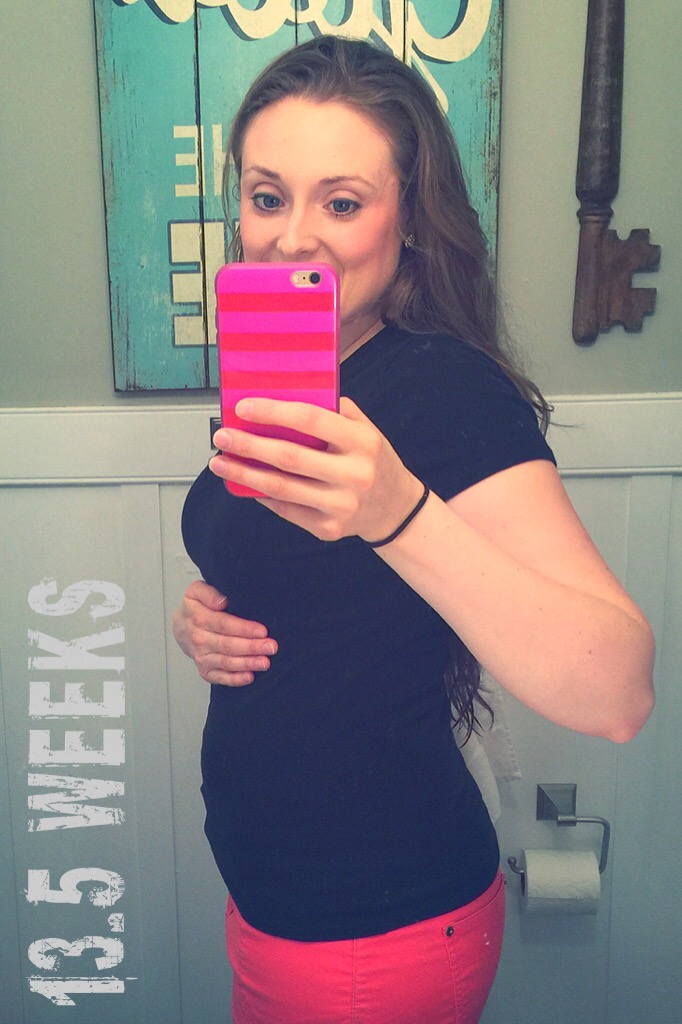 I'm 14 weeks along and feeling good!
The first trimester was rough. I was nauseated all. the. time. Morning, noon and night. I feel like I spent weeks on the sofa just existing. Ernie is amazing and has handled so much while I was out of commission. Thankfully the majority of morning sickness seems to have passed although my gag reflex is still super strong. Haha!
My favorite meals are:

Breakfast: eggs, bacon, fruit and sometimes Ezekiel bread toast
Lunch: quinoa salad (I need to share my recipe soon!)
Supper: mini meatloaves and roasted vegetables
Snacks: clementines, apples with almond butter

I'm working out five days a week.

This is a first during pregnancy for me. With Ridley and Cameron I never exercised.
My goal is to show up consistently and work up a sweat.
Hopefully I don't gain 70 pounds…for the 3rd time.

My clothes are starting to get a little snug.

I'm hanging onto normal clothes as long as I can.
We need to dig my maternity clothes out of storage. That will be a feat in and of itself. Haha!
We are so thankful for this blessing from the Lord. I don't know yet if we will find out the gender of this baby. I'm torn. I'm such a planner, but I think it would be a fun surprise. This pregnancy has been SO different from my boys, so we will see! Maybe, just maybe it's a girl. 😉
It's been a bit too quiet on the blog, but I hope to share more updates, recipes and ideas with you soon! 🙂
XOXO
Myra