Hey y'all! And Happy March! After many disappointments when forecasted snow never actually happened, we finally got an amazing snow (for North Alabama) this past week. It started snowing on Wednesday afternoon and snowed for several hours. There are a few reasons that I love the snow. I know all you Northerners are probably laughing at me, but I've been officially snow deprived all my life, so bear with me. 😉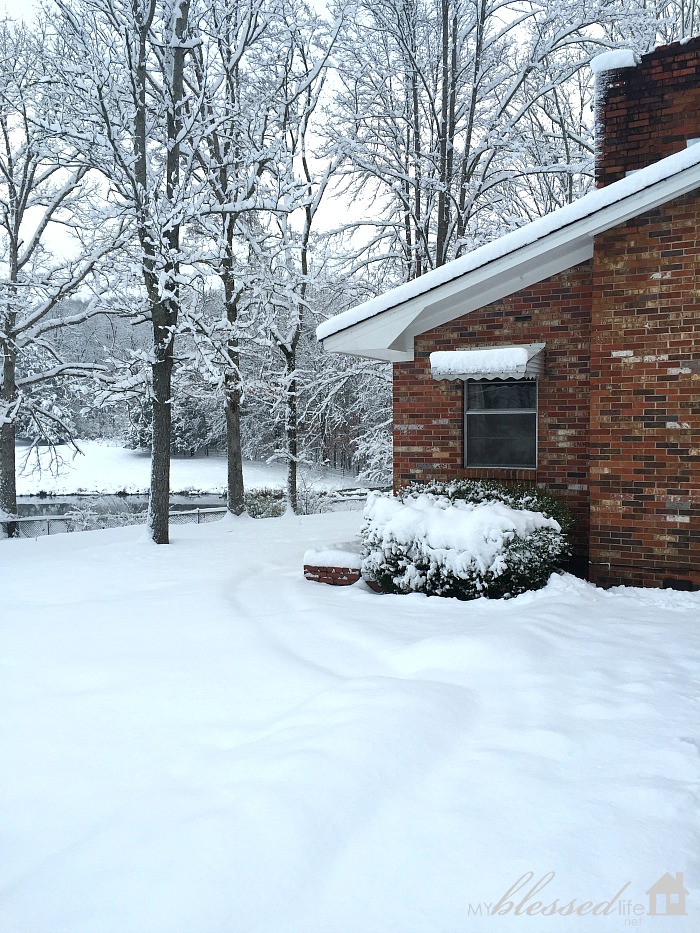 #1. Winter in the South is ugly. Everything is brown and muddy and just yuck. Snow makes it beautiful.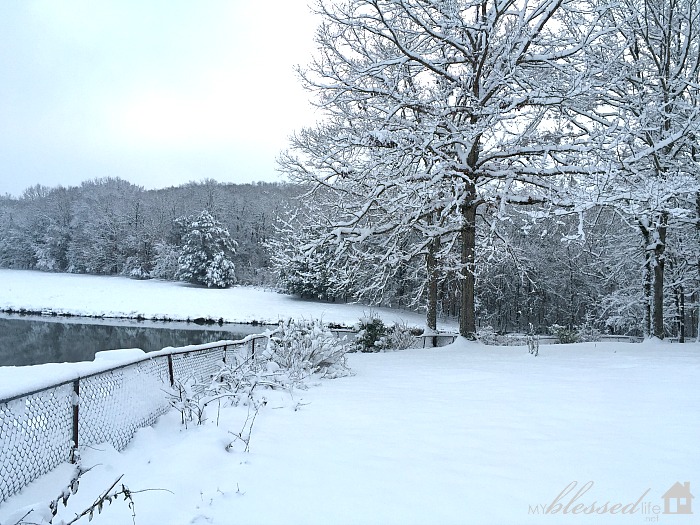 #2. The amazing stillness is almost touchable. When it snows in Alabama pretty much everything shuts down. It is so quiet.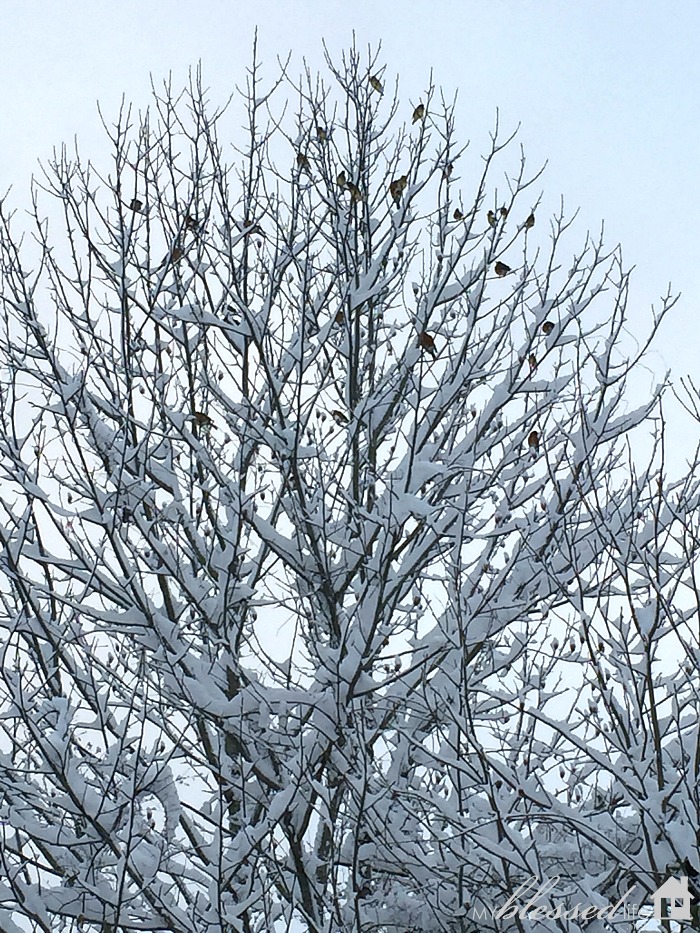 #3. I could hear these birds singing.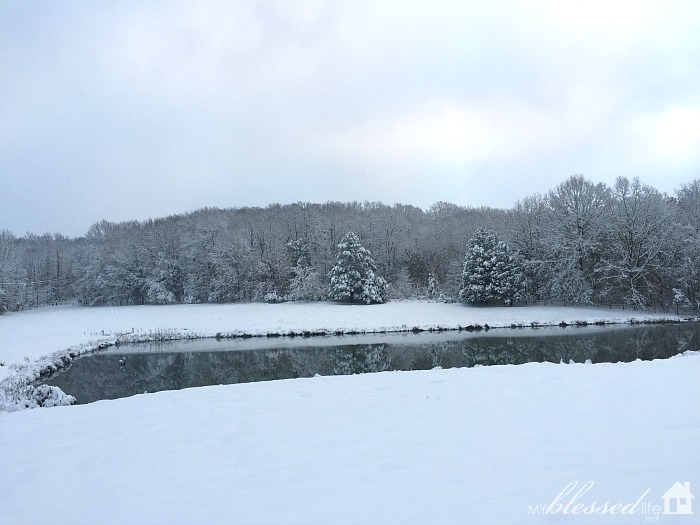 #4. When it snows, I always try to get up early and take a walk by myself. I crave silence and walking in the untouched snow is like therapy that some people pay a lot of money for.
#5. It brings me to tears, just how WHITE the snow is. It is blindingly white at times.
Isaiah 1:18 says, "Though your sins be as scarlet, they shall be as white as snow."
Psalm 51:7 says, "Wash me, and I shall be whiter than snow."
Whiter than snow? I make so many mistakes and sin is just plain ugly…like normal ugly, yucky winter, but Jesus washes my soul whiter than snow. I walked around in the snow in awestruck wonder at this incredible truth.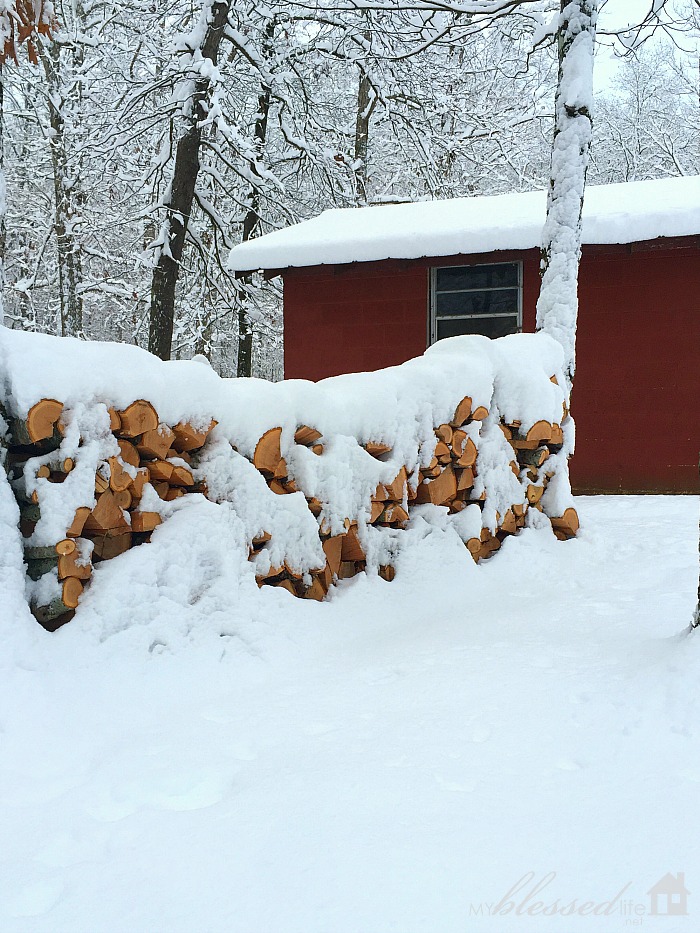 #6. Snow is fun. Sleds, 4-Wheelers, Snowball fights, Snowman making, Snow fort building…yes, we like to have fun. OH, and Snow Cream. Seriously. Enough said.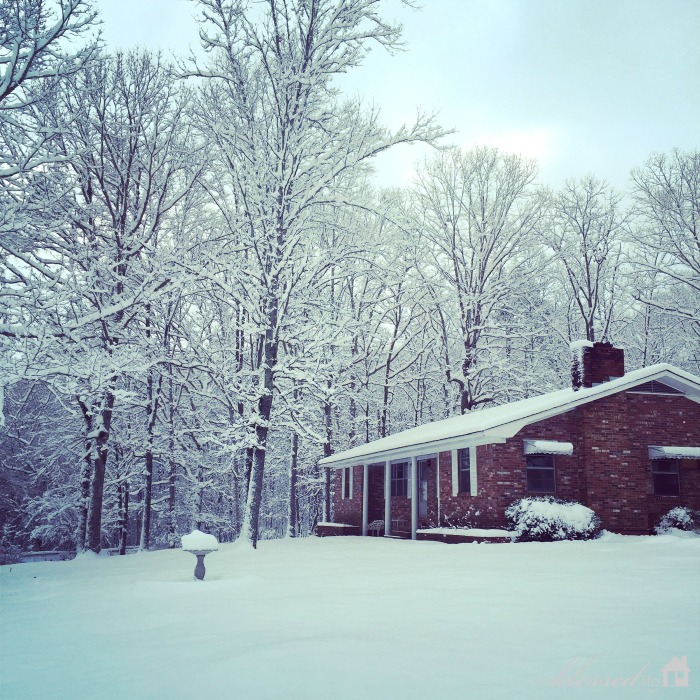 The snow was beautiful. The only remains are parts of the snow fort and snowman.
Now I'm ready for SPRING! 😉
xoxo
Myra