Hey, hey! I hope y'all are doing well! We are well…just staying busy. 🙂 I am thrilled and honored to tell you about my friend Melissa's new book – Love The Home You Have. I have been so encouraged reading through this book. It resonates with my heart's desire of contentment right where you are.
Some of you know our journey of renting, buying a brand new house that we didn't need, renting again and again and finally landing home at Memaw's house on the farm where I grew up. Our house is no palace. Honestly, we could use a few hundred more square feet. It isn't perfect. There's almost always mud tracked in and laundry to fold, but we are here, the memories are here and it is HOME. We are more comfortable here than anywhere else we've lived. Thank the Lord, because I NEVER want to move ever again. Ahem.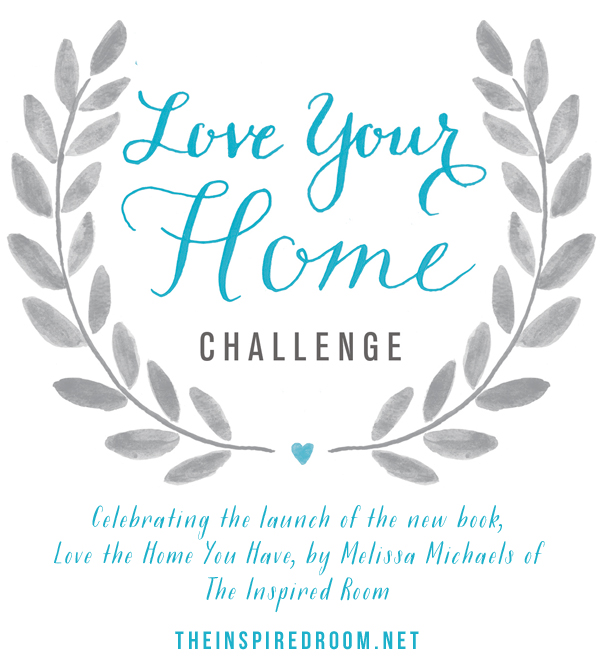 I was invited to complete a simple Love Your Home Challenge inspired by the new book Love The Home You Have written by my blogging friend Melissa @ The Inspired Room.
The mantel was looking needy and cluttered, so I began clearing off the junk and the winter-ish decor. And I brought in freshly cut forsythia and another flowering bush that I have no idea what it is. Sunshine, happy colors and fresh cuttings from the yard are good for the soul, yes?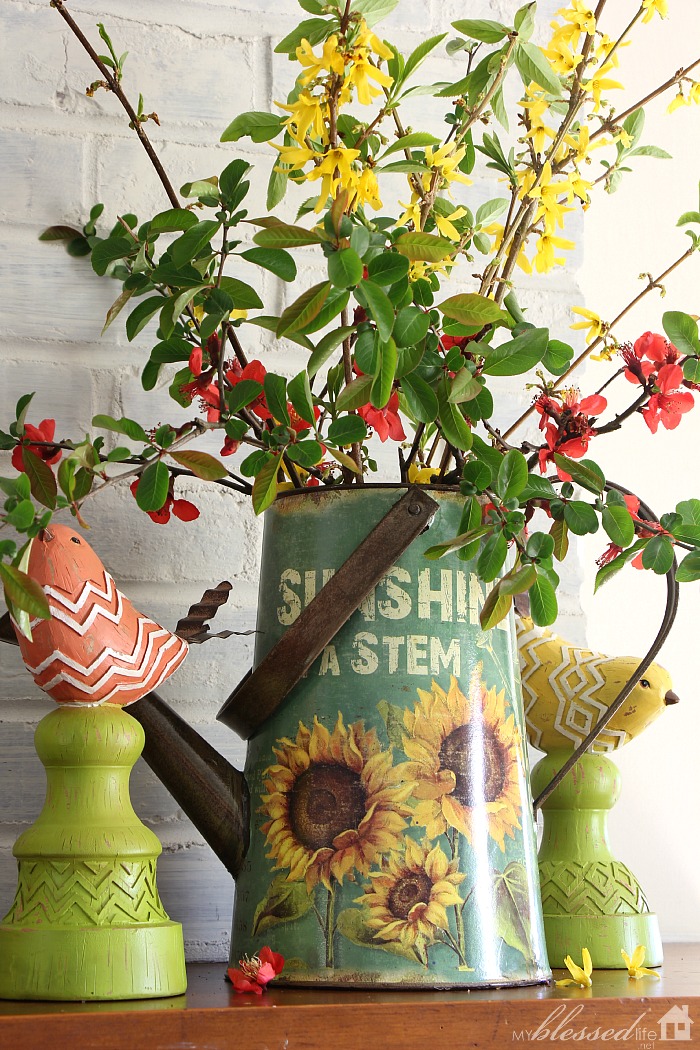 This is a start for my Spring mantel. It's not done quite yet, but I will show you when it is. 😉
Love The Home You Have is beautiful, easy to read and absolutely inspiring. It's so easy to look at magazines and quickly feel discontent with what we don't have rather than thinking positively and being grateful for what we DO have.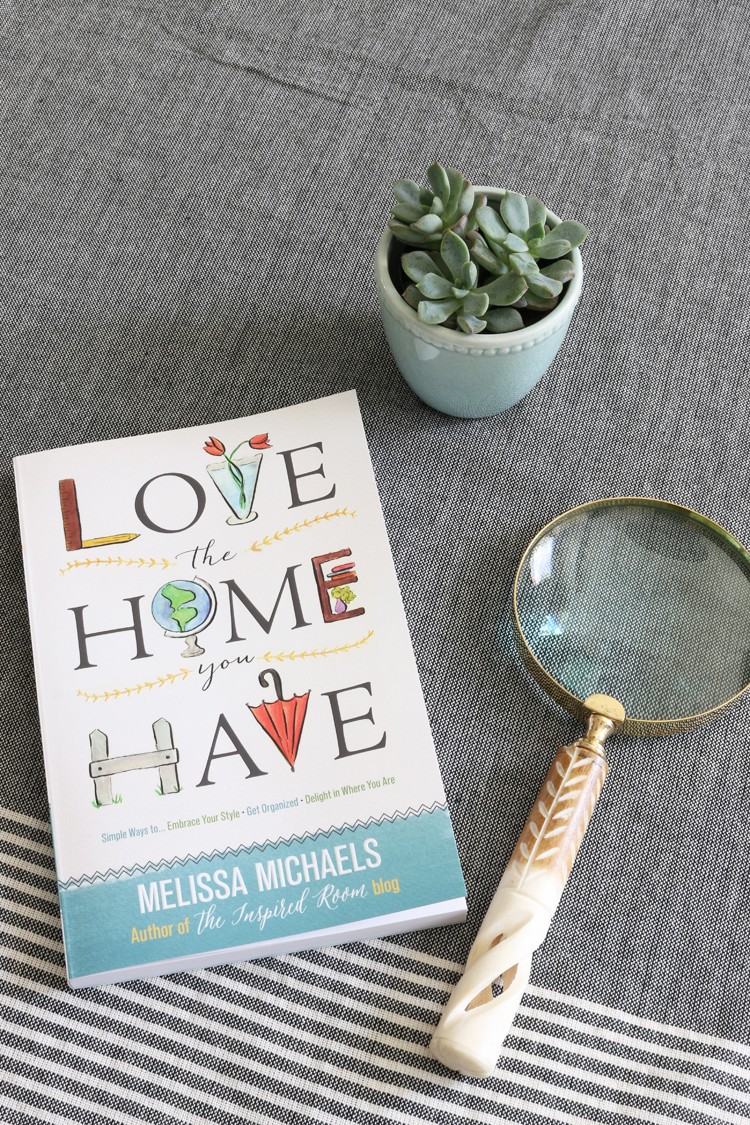 I love Melissa's authenticity as she shares about getting rid of expectations, finding beauty in simple things, finding the balance of beauty and mess, incorporating daily routines, cleaning tips, using what you have to decorate and so much more. The 31-Day Love Your Home Challenge at the end is fabulous motivation with daily tasks to designed to help you fall more in love with your home!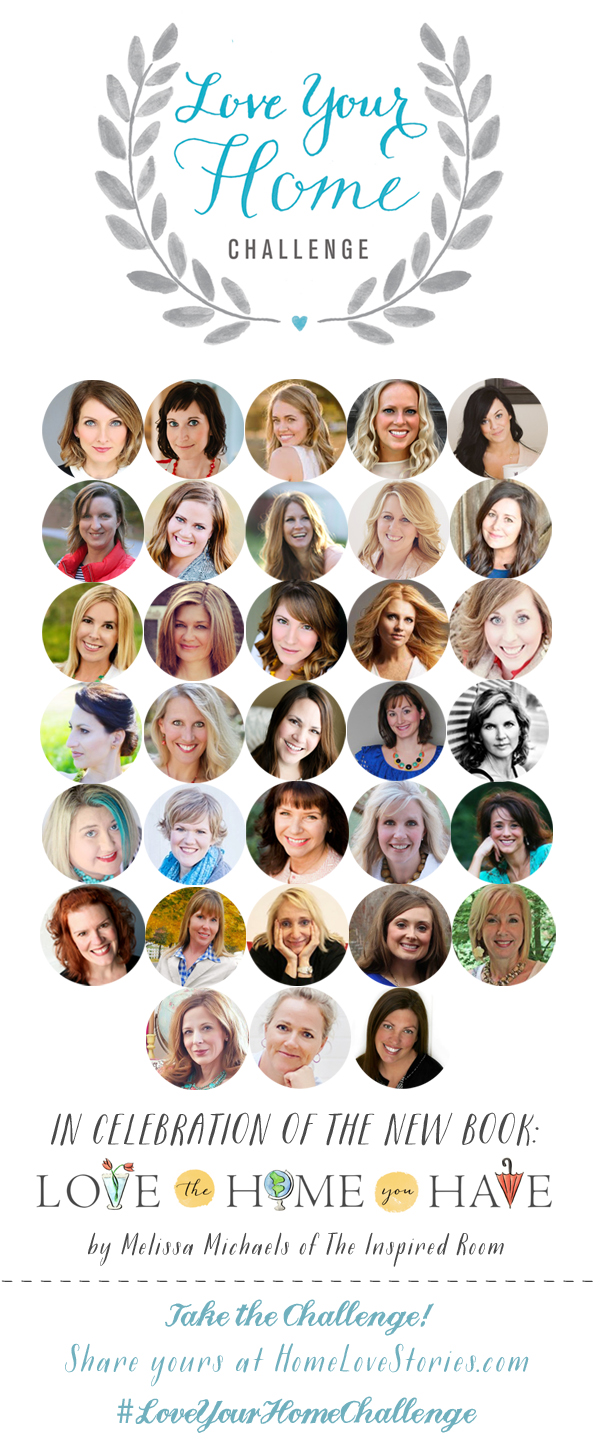 Check out all the other lovely "Love the Home you Have" posts below. You will be absolutely inspired!
Have a beautiful day!
And don't forget to get your copy of Love the Home You Have today!
XOXO
Myra