Happy Monday! And Happy New Year! 🙂
I hope the new year is off to a great start for you! I love the time of reflection that the end of an old year and the beginning of a new one brings. This past year was full of a lot of hard work, traveling, sacrifices and busy-ness.
The Lord has been working on my heart over the past several weeks about making 2015 different. After a lot of thought, I decided that my "word" for 2015 will be MARGIN.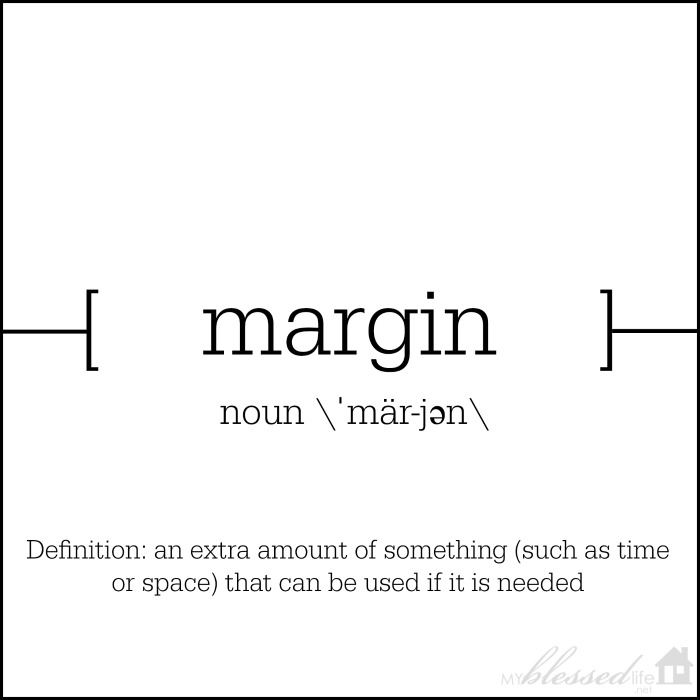 I have fallen in love with this word over the past few days. It has many different meanings for me personally, but I love the definition.
An extra amount? What's that?? I have felt over the past year or so that there is NO extra of anything anywhere.
I have had NO breathing room.
I need some empty space and some empty time…
…Where there's nothing on the calendar and no extra demands on my time. #thatsoundslikeheaven
I want to live and love in 2015 with no regrets. I want to live FULLY and enjoy FULLY every single moment.
These are my goals…my priorities…for living in 2015.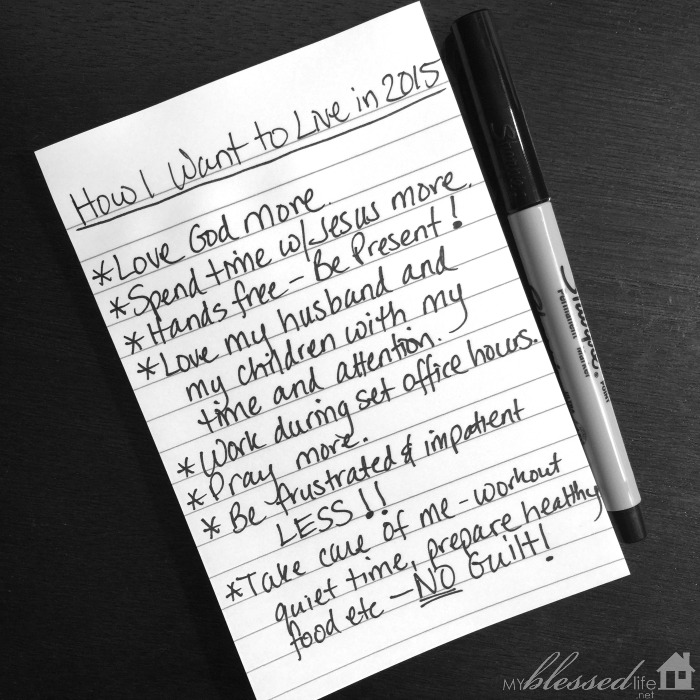 I don't have this all figured out. I have royally failed in these areas in the past. But I'm picking up and choosing to start fresh every day.
I believe that the enemy knows my weakness as he knows all of our weaknesses. When I am stressed to the max, freaking out over this or that…I am grumpy and impatient. This makes me completely useless and ineffective as the wife and mom God has called me to be.
There are a lot of things in this world that I can't control, but I can control myself.
I can say, "No." to various opportunities and other GOOD things instead of feeling guilted into saying, "Yes."
I can say, "Wait." to my phone and computer and I can say, "Yes." to my family.
I can choose life giving things rather than life sucking things.
I can choose margin.
When I start feeling myself reverting back to margin-less-ness I will come back to this post and remember my word of the year…
Margin.
Do you have a "word" for 2015?
xoxo
Myra