Happy Monday, y'all! I hope you had a great weekend. Ours was a fun whirlwind. My awesome husband and I traveled to Greenville, SC on Friday and we did three essential oil classes between Friday and Saturday. We drove back home on Saturday night. I'm getting ready to leave again on Thursday for Spokane, Washington and St. Maries, Idaho to participate in the Young Living Lavender harvest. I'm super excited about this experience, but I'm really not looking forward to being away from my family again. Thankfully I'm going to get a 3 month reprieve from traveling from mid-August until mid-November. This homebody is looking forward to it!
Now that you know what's been going on around here, let me tell you about one of my new favorite things…my botanical photos turned into beautiful black and white metal wall hangings.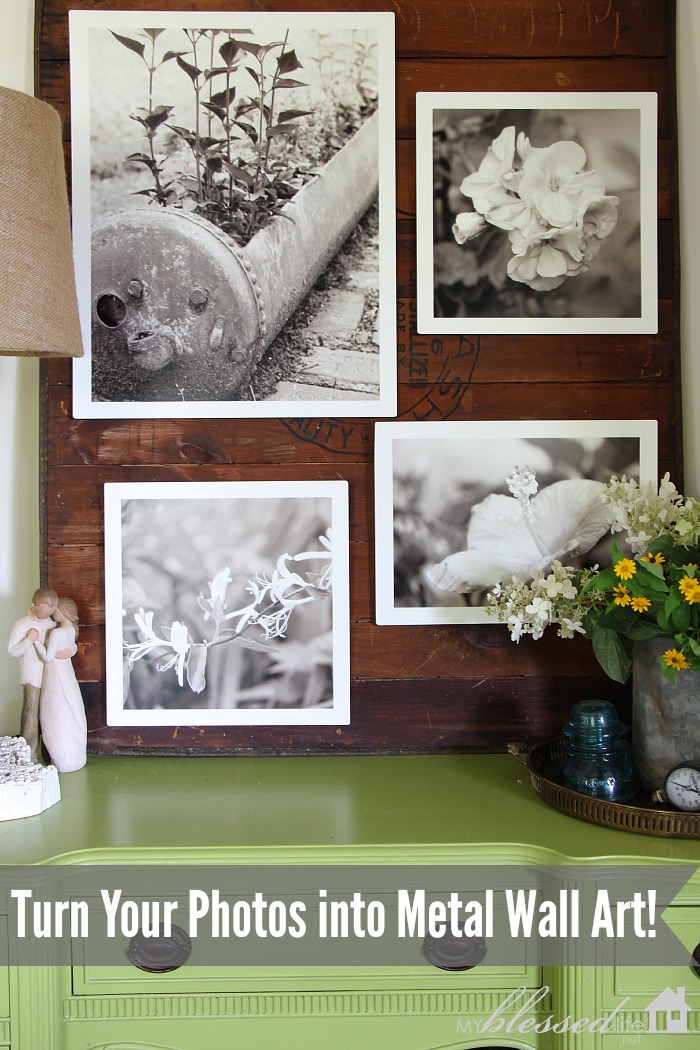 [pinit count="horizontal"]
Seriously. SO pretty. These photos are very meaningful to me, so looking at them every day just brings a smile to my face.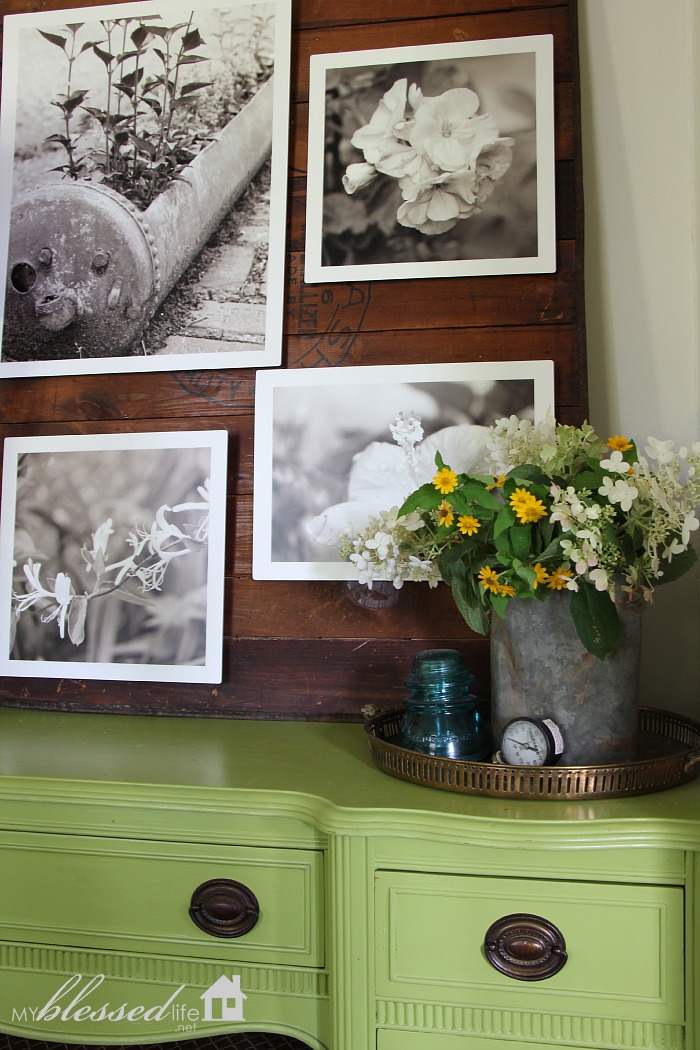 I hung the metal prints on my old antique stove board above my apple green desk. The desk was looking a little boring, so this was the perfect decorating face-lift that it needed. I filled up an old minnow bucket with some fresh flowers from the yard to add more color and "life."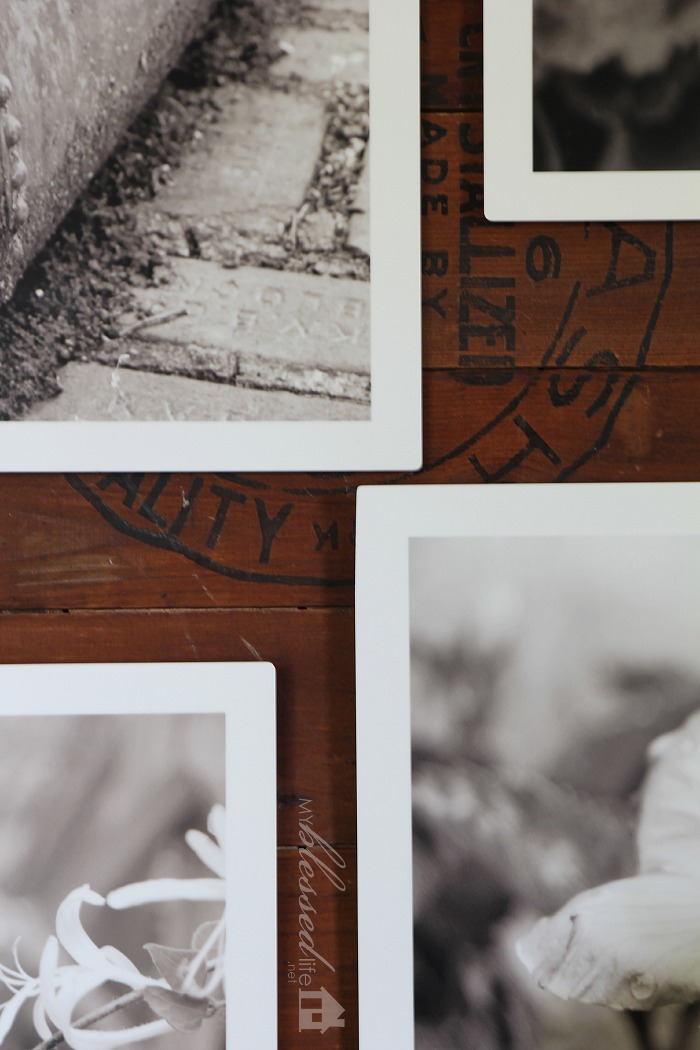 The photos are of Memaw and Granddaddy's old water heater full of flowers this year, a very special geranium that was given when Memaw went to heaven, honeysuckle from the front yard and a hibiscus that we planted this year.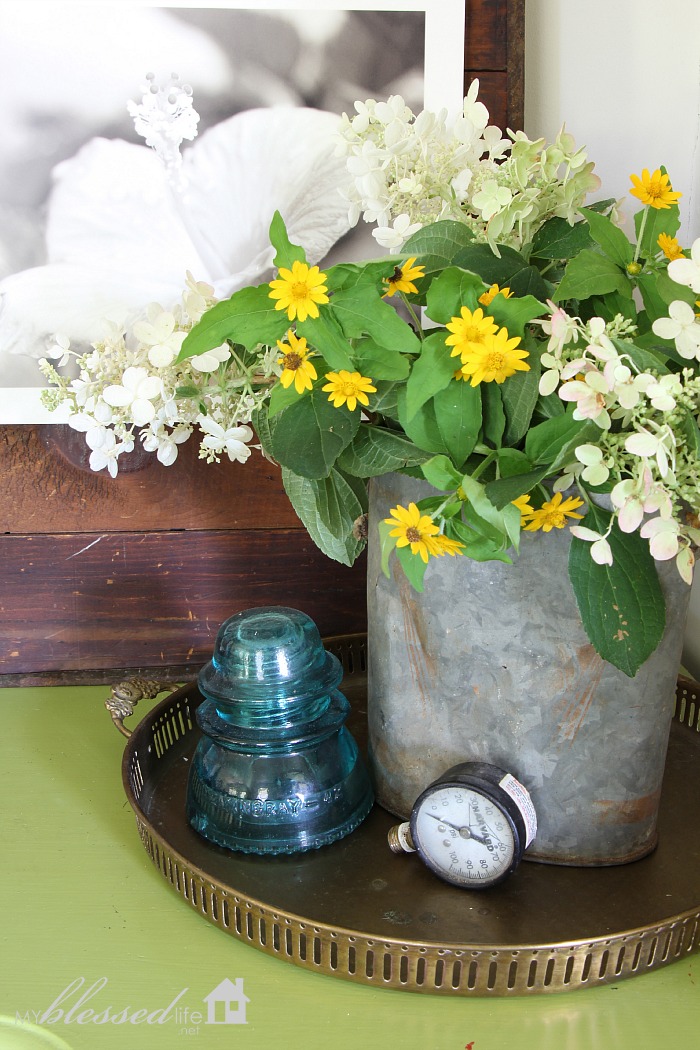 A little junk makes everything better!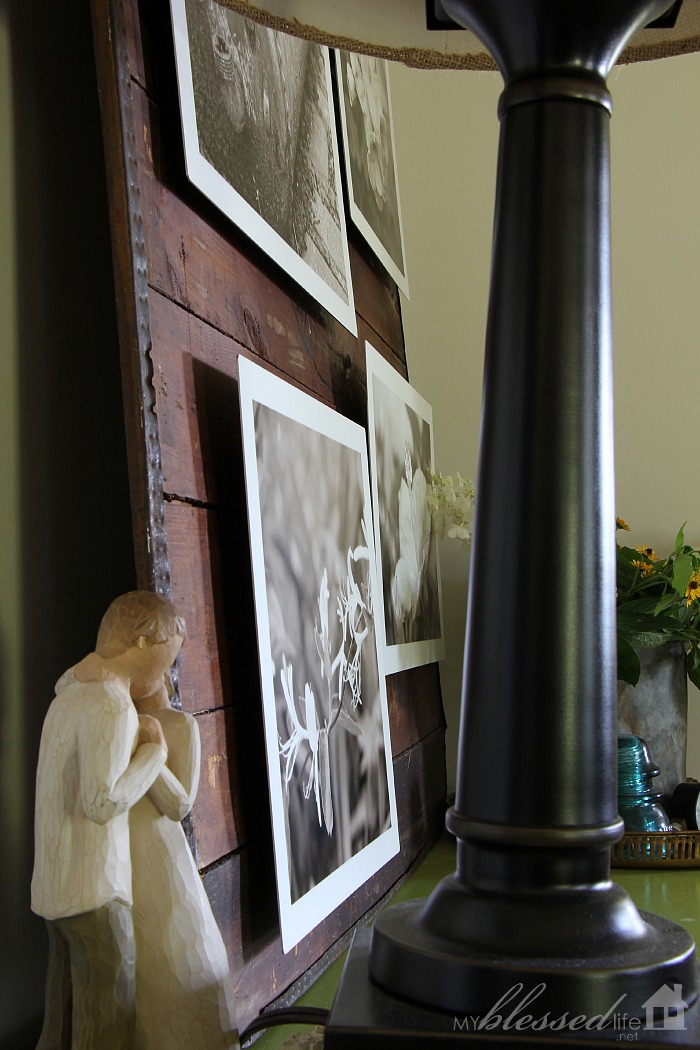 The prints are so awesome because they are already ready to hang and I love that they hang away from the wall just a little bit.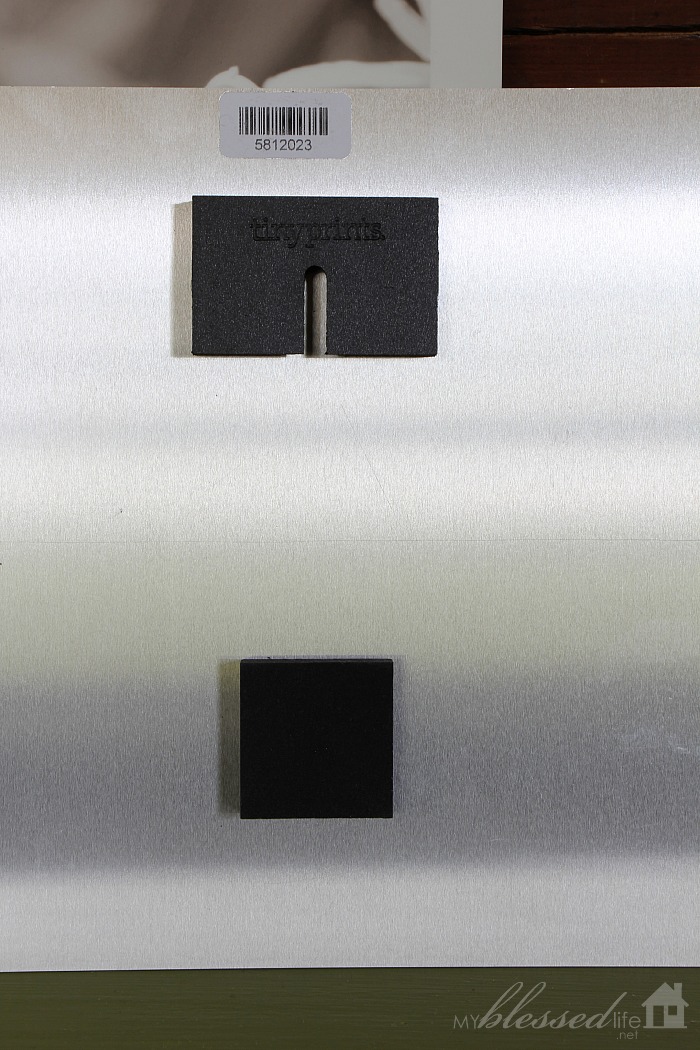 I love this feature!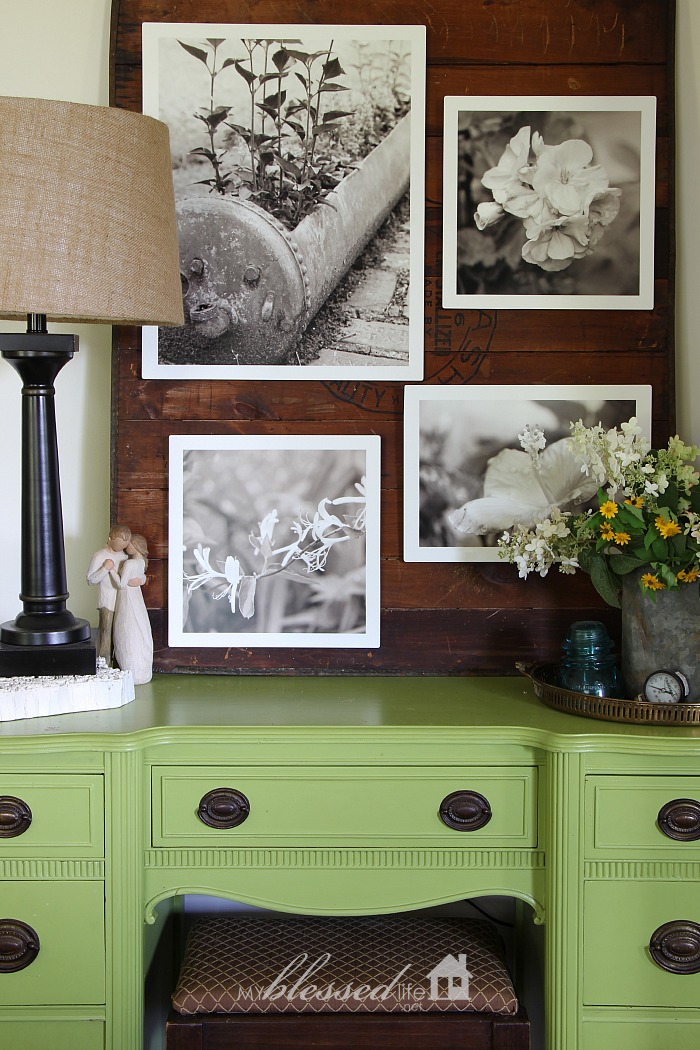 My black and white botanical wall art came from Tiny Prints. They have an awesome line of custom metal prints. You can customize with text, various colors, sizes and finishes. The possibilities are endless.
Do you have photos that you would love to turn into Metal Wall Decor? Tiny Prints is giving away $100 Tiny Prints credit to a My Blessed Life reader! 🙂
Answer the question below for a chance to win.

What metal prints layout would you choose from Tiny Prints? Click here to see options!

This giveaway is now closed and the winner has been emailed. Thanks to all who entered!
Have a fabulous week!!
xoxo
Myra
This post was sponsored by Tiny Prints. All opinions expressed in this post are mine…as always. 🙂