Hey y'all! I hope you had a wonderful weekend! We sure did. We did some cowboy boot shopping on Saturday morning, checked out an antique car show, ate lunch in a darling, small-town restaurant, touched a lot of trucks at Touch-A-Truck day and bought plants for flower beds. We had such a great day Saturday as a family.
If you follow me on Instagram and Facebook, you probably already know about this, but I just had to share here on the blog. We now have a storm shelter!!!!!!!! I can't even tell you what extreme gratefulness I have for this blessing. 
Growing up and living in North Alabama meant that we always sought shelter when severe storms came through. Anxiety used to overcome me. I'm totally not kidding. Then we survived April 27, 2011. I really didn't think we were going to. You can read about that here.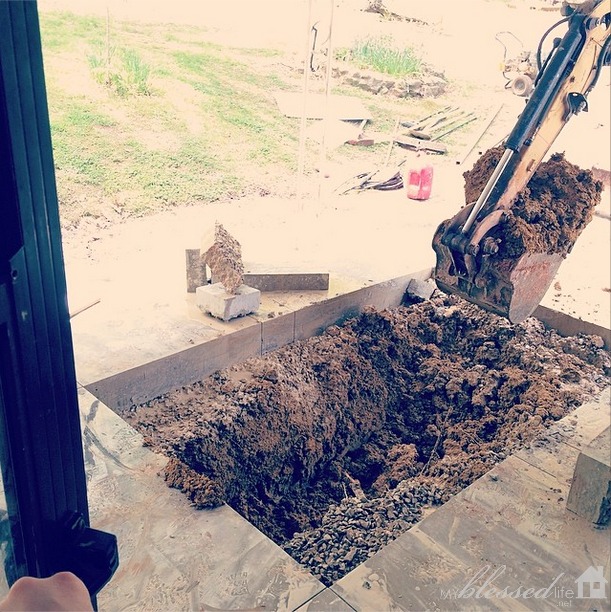 Last Thursday, Supercell Storm Shelters from Madison, Alabama came and started the digging process. They have this process down to  a science. It was amazing!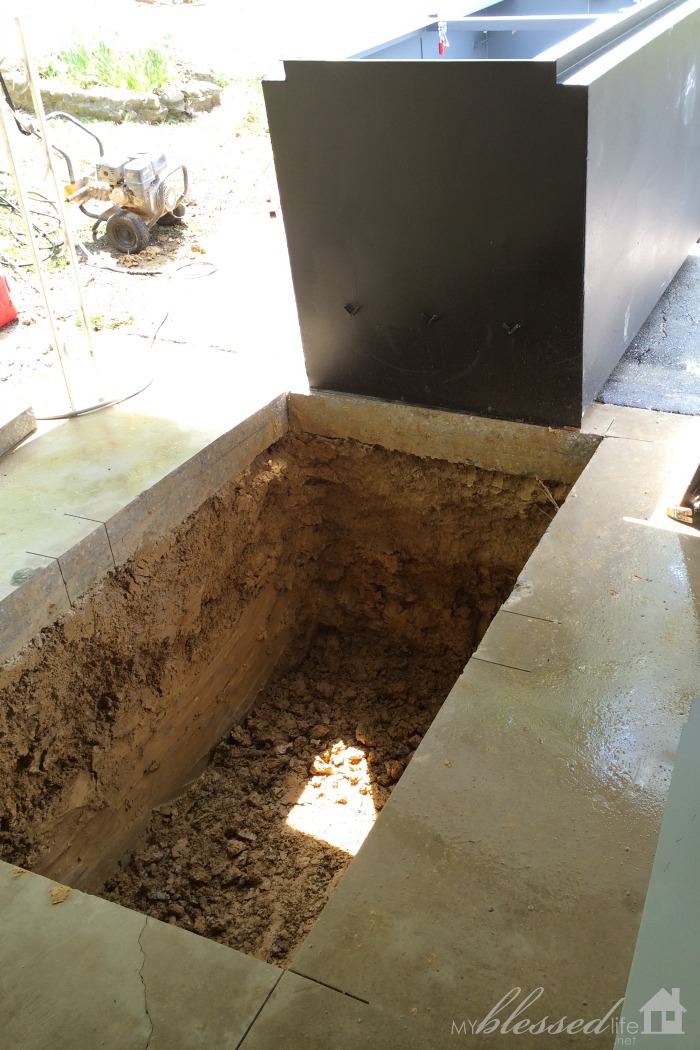 Then they placed the shelter. It's a steel box with ventilation, a battery operated fan, hydraulics and battery operated lights.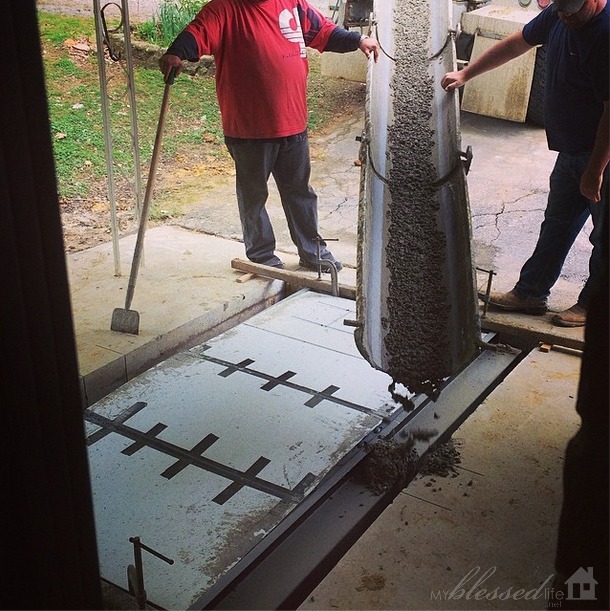 On Friday, the concrete truck came and they poured concrete all around the shelter.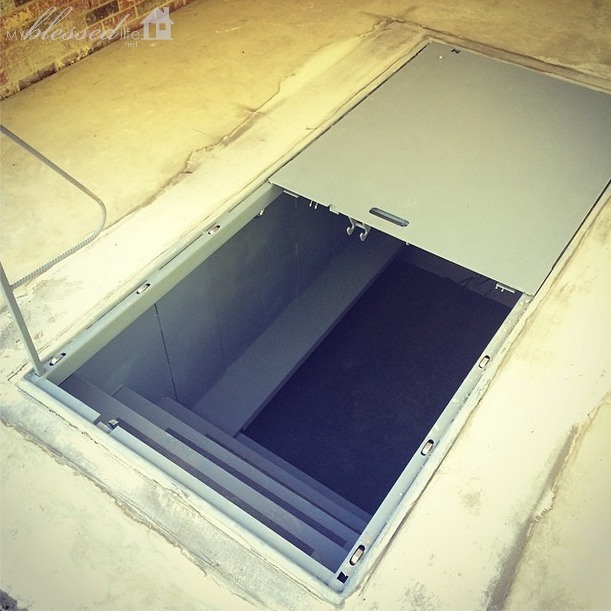 And now it's done and ready for whenever we need it. Maybe today and tomorrow with the severe storms predicted. This shelter seats 12 adults and all the kiddos we can squish in. I am so thankful to have this place for my family, my parents, siblings, aunt and uncle and all the kids.
Having the shelter right outside my back door brings me a lot of peace of mind. Read A LOT. Obviously God is our protector, but we have to be smart about safety in. It's so exciting for the first time in my life to not have to run for shelter. I can't even type words sufficient to express my thankfulness.
I might have ugly cried to the guys putting it in about how truly thankful I am for the shelter. I'm such a weirdo!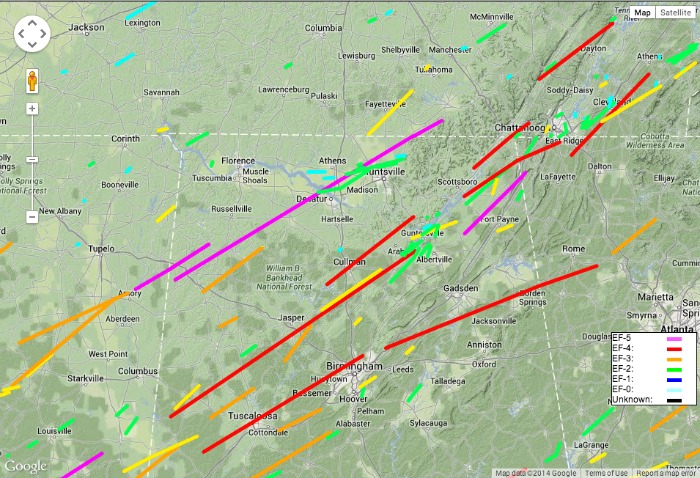 This is the tornado track map from April 27, 2011. See that purpley pink line from the southwest to the northeast? The really long one? That EF-5 was on the ground for 90 miles and came just 2 miles from our house. I could have lost my husband that day. The tornado was 200 yards away from him.
I haven't been asked to write this post about Supercell Storm Shelters, but if you are in North Alabama and you're interested in a shelter, I would highly recommend them! They did a great job for us!
So, I'm curious…do you have a shelter? Or a basement? What do you do when it storms?
Oh, and here are my 10 Severe Weather Prep Tips for you too! 🙂
xoxo
Myra