Lovely Farmers' Market Adventure
I've been wanting to check out this amazing farmers' market for a while. It's much fancier than our local market and is only held once a week. I love the variety of products that are sold – meat and dairy, breads, honey and relishes, fresh herbs and flowers. Yesterday, we checked it out and my mom came along too. It was so good to have an extra set of hands!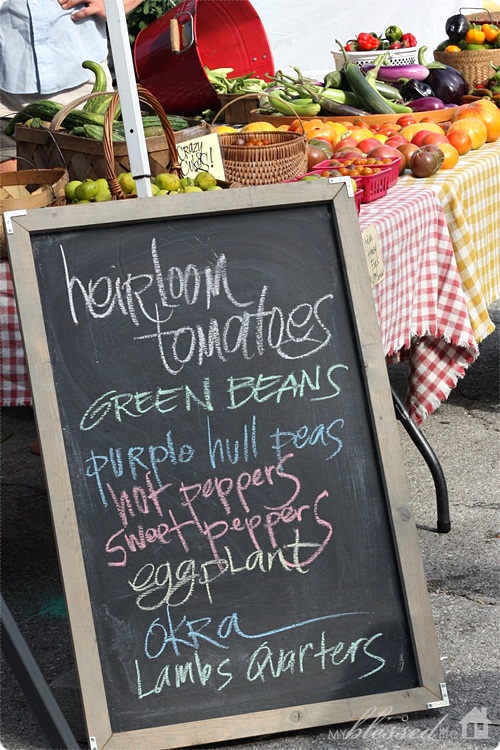 What's not to love about a fabulous chalkboard sign with gorgeous produce in the background?
I love zinnias, so I picked up a bunch of them for $5. The colors are so vibrant!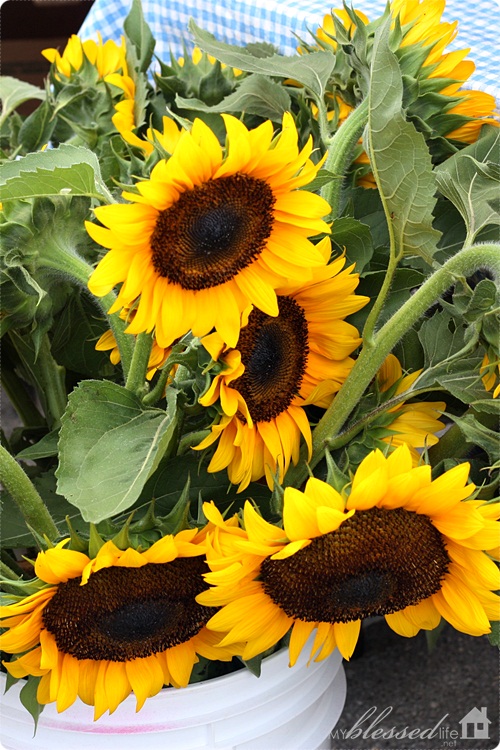 Beautiful sunflowers.
These farm fresh eggs came home with us. I'm so thankful to have a source for fresh eggs!
The sun was a bit bright, but I love this picture of my adorable big boy. 🙂
I also bought figs and peaches. I mentioned several days ago that we had a fig bush in our backyard that was covered with figs. Well, I have no clue what happened, but there are no figs there now. Maybe they got eaten by birds??
I might have to mix up a batch of these delicious Strawberry-Peach Pancakes this weekend!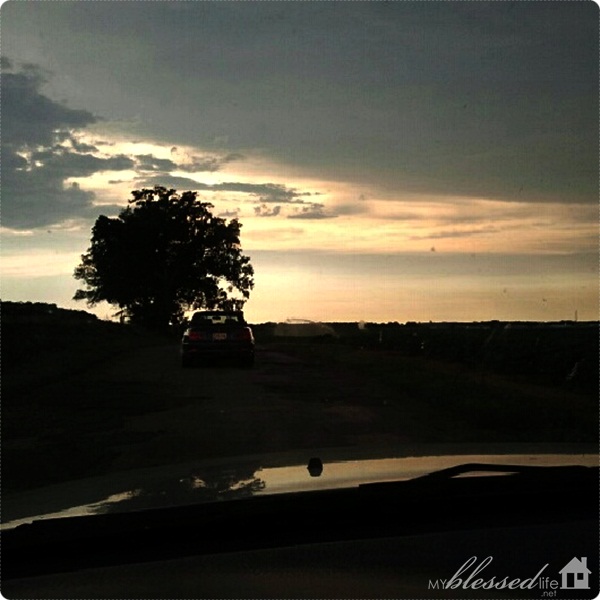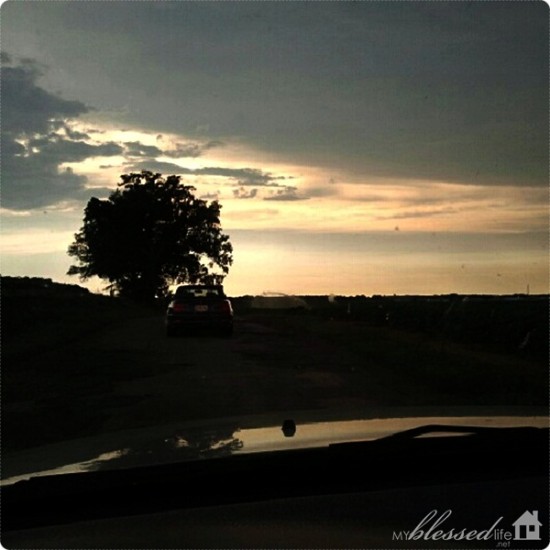 On the way home, we came up to a traffic jam, so we took a little detour through fields of cotton and soybeans. The sun and clouds were so beautiful. I love the silhouette of the tree as well.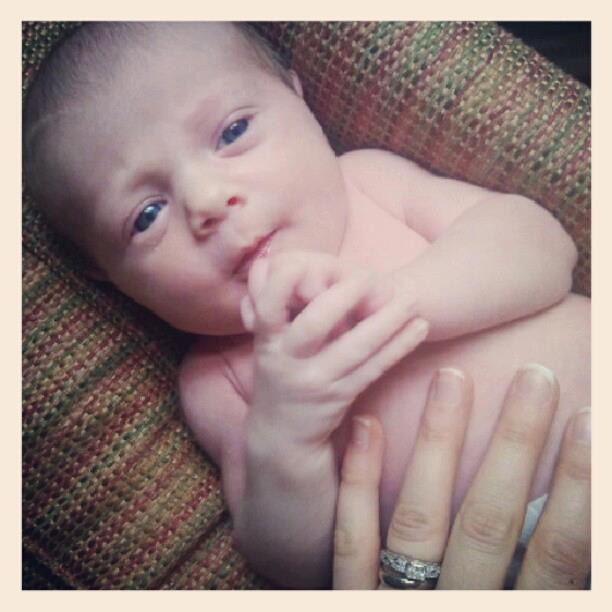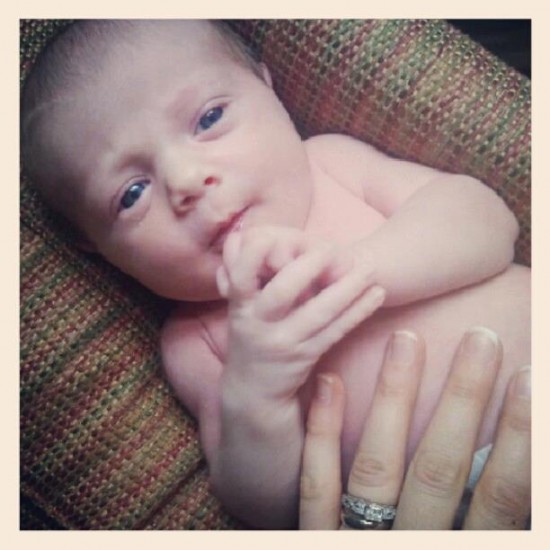 Here's a photo of my sweet, little man that I instagrammed this week.
Do y'all go to the farmers' market? What is your favorite thing to buy there?
XO
*****
Don't miss out
– diy projects, recipes, crafts and more, by checking out
my subscribe page
!