Good morning, lovely people! I scored five more vintage wood textile spools at a yard sale this weekend for $8. My unintentional, but fun, collection is growing. I love how each spool is unique and probably has a different "story."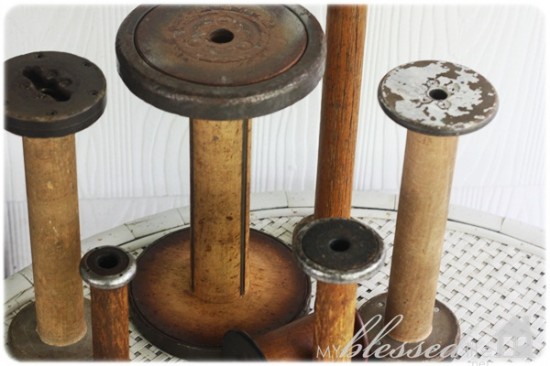 These old bobbins or spools were used in textile mills and on looms in factories. They are each a vintage piece of the Industrial Revolution.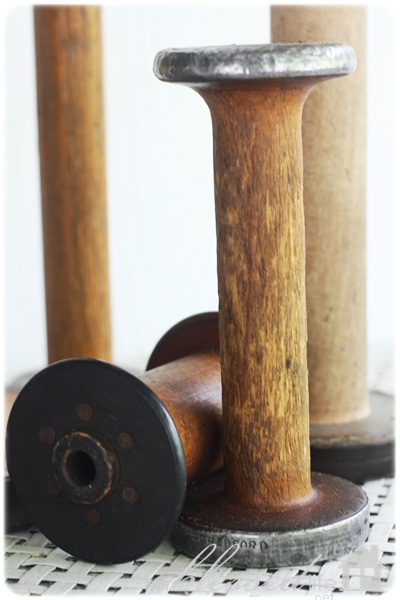 The spools are wonderful conversation pieces. As decorative items they can be used individually or displayed in a collection. I'm envisioning something involving white candles, a wooden spool collection and my Fall mantel…shhhh, don't tell anyone that I'm already thinking about Fall. 😀
Here are some other super cool ideas for using vintage wooden spools…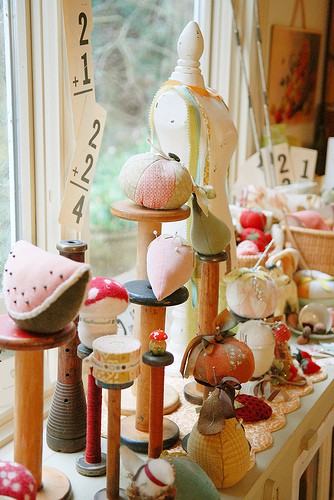 source unknown
This is such a cute pin cushion display, although it would be mighty dusty and a pain to clean.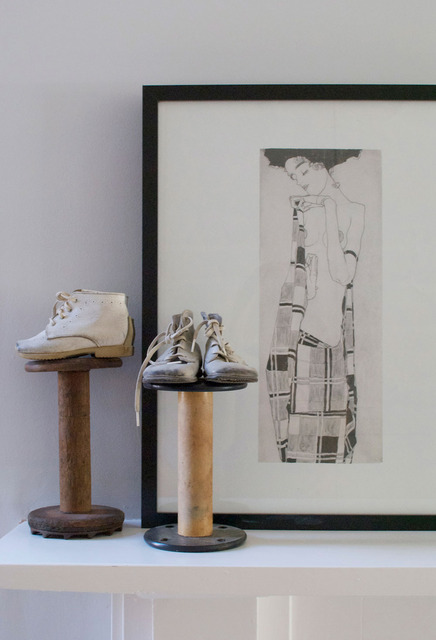 How precious is this idea for the baby shoes!?

I love the colors and textures of the spools with flowers.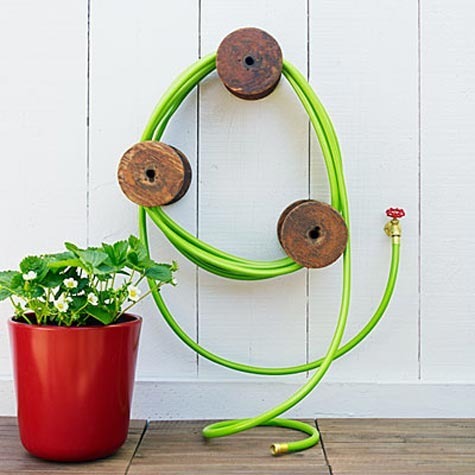 Of course, you could always use them for your water hose!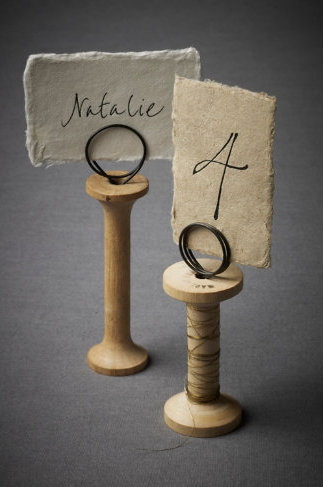 Last, but not least, look at these lovely place card holders. I'm swooning over them!!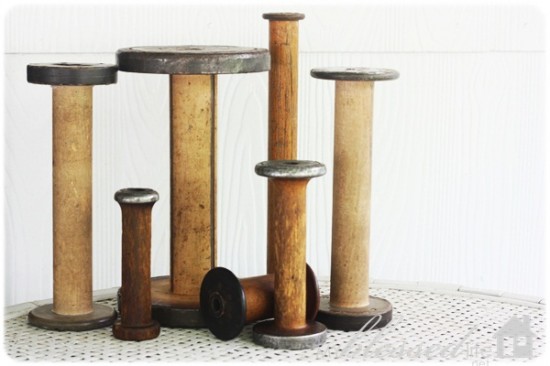 Here's my collection one more time. 🙂
Do you have any vintage wooden spools at your house? Have you ever considered using them to decorate with?
I'm linking up with Today's Creative Blog and Tip Junkie!
XO
*****
Don't miss out
– diy projects, recipes, crafts and more, by checking out
my subscribe page
!