Good morning, lovely people! If you've followed my blog for very long, you probably know that we have moved a lot over the last few years – five houses in six years of marriage to be exact. We have owned one of those houses which was a crazy, insane experience that forced us to learn some very important lessons about ourselves and about reality.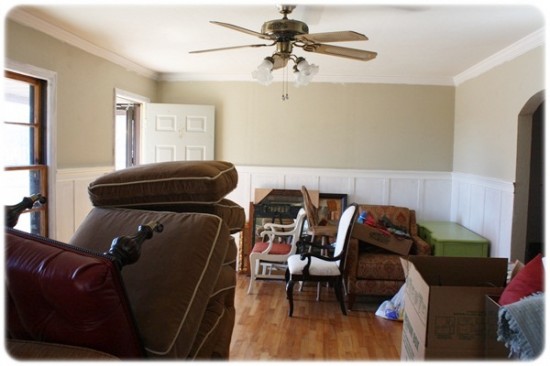 Part of me looks forward to moving again someday because I love getting rid of stuff. The last two moves have required downsizing. Ha! For now, we are happy renters who are dreaming about building a house on a few acres of land within the next few years. We are just waiting and praying that we make good decisions this time.
I've been working with Apartment Guide over the last several months, as I'm sure you've probably noticed. They have many helpful "tips and tricks" that I know will be beneficial to you if you're planning a move in the near future.
If You're Apartment Hunting…
ApartmentGuide, one of the most comprehensive apartment search sites on the Internet, allows you to search by price, amenity, and location — including specific locations like colleges and military bases as well as town or city.  How cool is that?!
Tweet @aptguide using using the #Officehours hashtag to receive customized help from Apartment Guide on your apartment search.
Moving Tips and Tricks
Apartment Guide provides an array of moving and settling in updates and tips for dwellers in any sized home. To stay one step ahead of your move, check out the Apartment Guide moving checklist.  It's so helpful!
I feel like I have the "moving process" down pretty well after all our moves in the last few years. However, all of the articles above are great refreshers and probably mention a few things that you may have forgotten about.
******
I have partnered with
Apartment Guide
as an Official Apartment Guide Decor Blogger! As an official blogger, I am sharing articles and ideas for exploring your space, city and style.
Apartment Guide and owner Consumer Source, Inc. have partnered with bloggers like me as Official Apartment Guide Bloggers. As part of this program, I have received compensation. They have not told me what to purchase or what to say about the products used, and believe that consumers and bloggers are free to form their own opinions and share them in their own words. Consumer Source's policies align with WOMMA Ethics Code, FTC guidelines and social media engagement recommendations.The winner of this giveaway will be randomly chosen and gift card fulfillment will be handled by a third party.
*****
XO
*****
Don't miss out
– diy projects, recipes, crafts and more, by checking out
my subscribe page
!