I hope y'all are having a great week! With Mother's Day coming up on May 13th, I thought it would be fun to create a Mother's Day printable along similar lines as my Mother's Day Canvas. I love this precious quote about mothers and their children.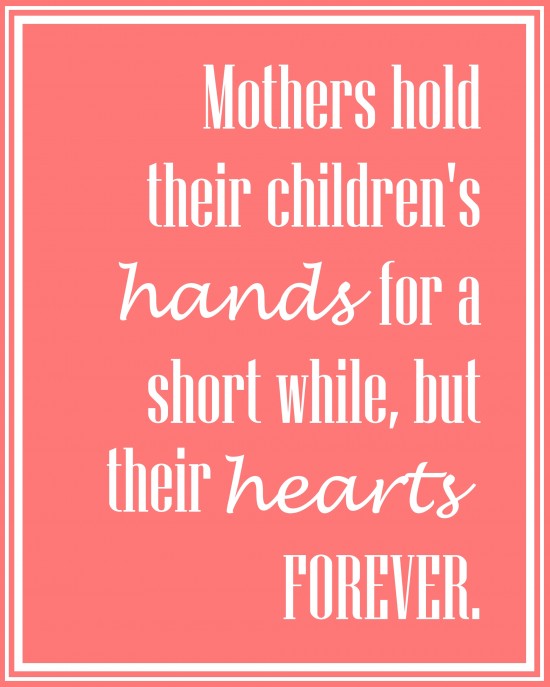 The author is unknown, but aren't these words beautiful?! LOVE!
This printable would be perfect printed and framed as a gift for the mother in your life. It's such a great reminder about how fast time flies and what's really important.
If the preview above is not working for you, click here to download this free printable.
I enjoyed creating this for y'all.  Hope the rest of your day is fabulous!
XO
*****
Don't miss out – diy projects, recipes, crafts and more, by checking out my subscribe page!