Today, I'm sharing a cute little felt snowman DIY decor craft with y'all. This craft is so incredibly versatile – it could be an ornament, a series of snowmen could be hung together or they can just be placed around your home to decorate for the rest of the Winter. Making felt snowmen is easy and quite inexpensive too!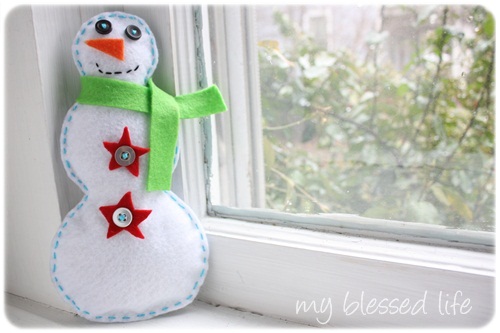 Read the tutorial over at Decorating…Your Way!
XO
*****
Don't miss out – diy projects, recipes, crafts and more, by checking out my subscribe page!