This past week we were in Oak Ridge, Tennessee where my husband had a work training class.  One day, Ridley and I popped into Goodwill and I found these things.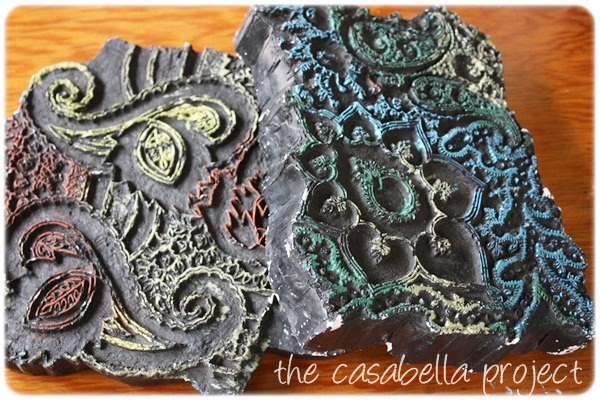 I don't know what they are, but I saw that they had potential, so I snagged them right then and there for $3 each.  They look like some sort of stamp or mold or something?
Do you know what they are??
I pulled out my favorite spray paint – Rust-oleum.  I went with Heirloom White because they needed to be lightened up.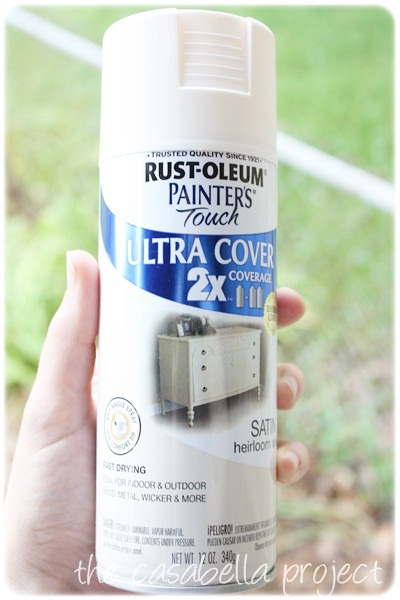 After the spray paint was dry, I used my sanding pad to rough up the edges just a bit.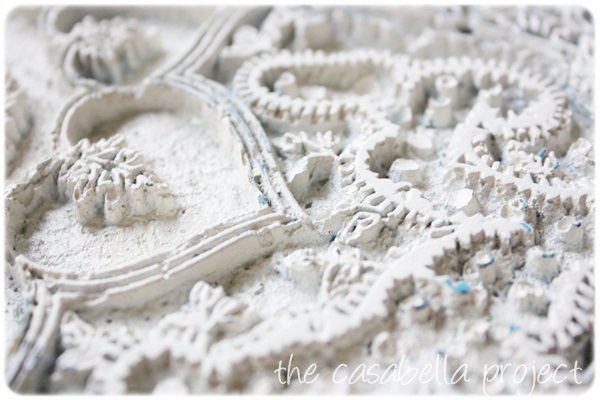 I love these…."things."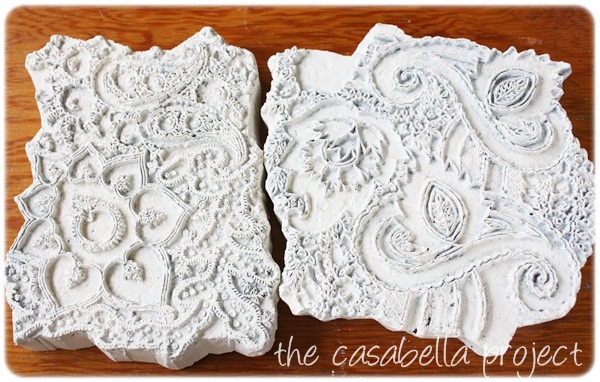 One has a new home on the mantel that I'm working on for Summer.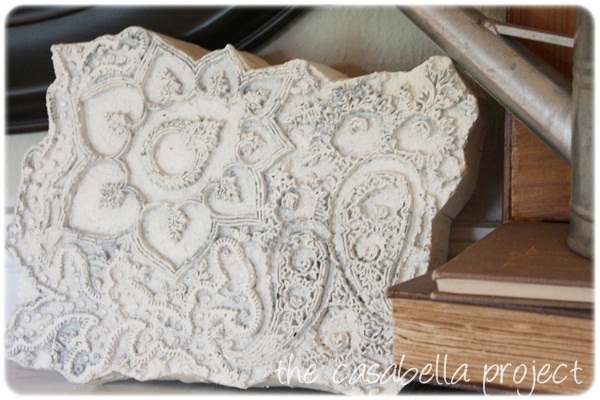 The other is on a bookcase that I've been re-working.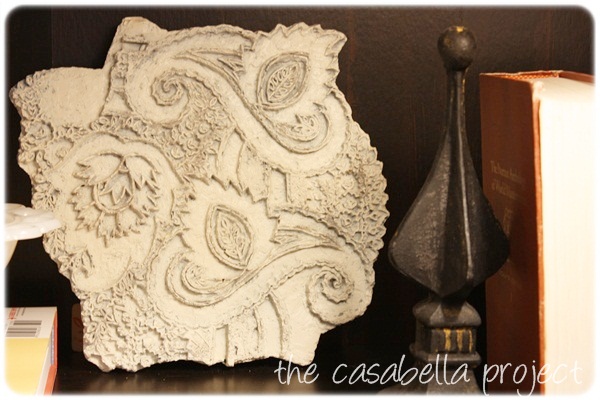 Just because before & afters are so fun…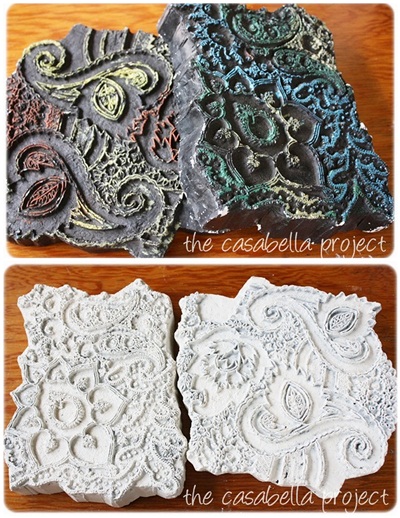 For only $6.00 I have two new accessories. Isn't spray paint amazing?! Love that stuff!
A few of my favorite spray painting projects:
So, what do you think these stamp-ish, mold-ish things are?

Linked to: Rhoda's Thrifty Treasures, Sarah's Spray Painting Party, Get Your Craft On, Transformation Thursday, I'm Lovin' It, Weekend Wrap Up Party