Good morning! We are loving all the fresh produce this time of year. The garden is growing like crazy. We have tomatoes, peppers, herbs, corn, okra, squash, zucchini and sunflowers flourishing, but they aren't all producing quite yet. So far this year we are actually staying on top of the weeding. Last year it got away from us. 😉
On Saturday, the boys and I went to the farmer's market and picked up local cucumbers, tomatoes, peaches and blackberries. I decided to make an easy blackberry cobbler for Father's Day. It's always a hit, so I knew Ernie would enjoy it.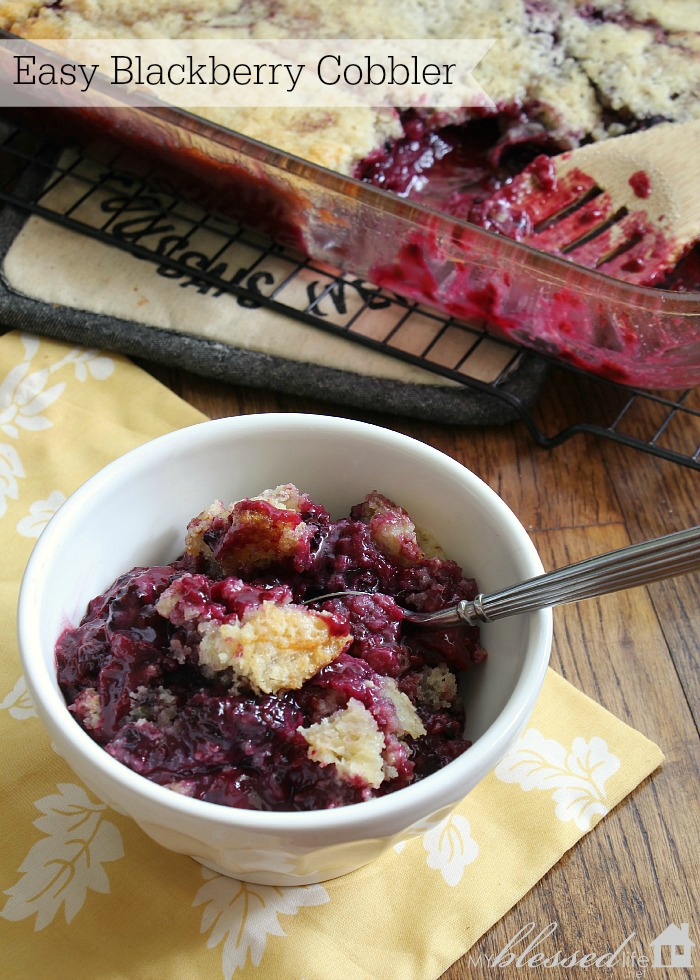 This recipe is so incredibly easy. And making it with blackberries that you just have to wash (no cutting or peeling involved!) is the bomb dot com.
I hope you will make my easy blackberry cobbler soon! It's absolutely no-fail and I promise you will be back for seconds!
What is your favorite kind of cobbler?
XOXO
Myra