Hey, hey! I'm so excited to show you our Fall Mantel. It's full of natural elements, various textures and fabulous fall colors. I shopped my house and my closets for items that I already had on hand. I collected everything with some pumpkins from the farmers' market. I'm really thrilled with how it came together.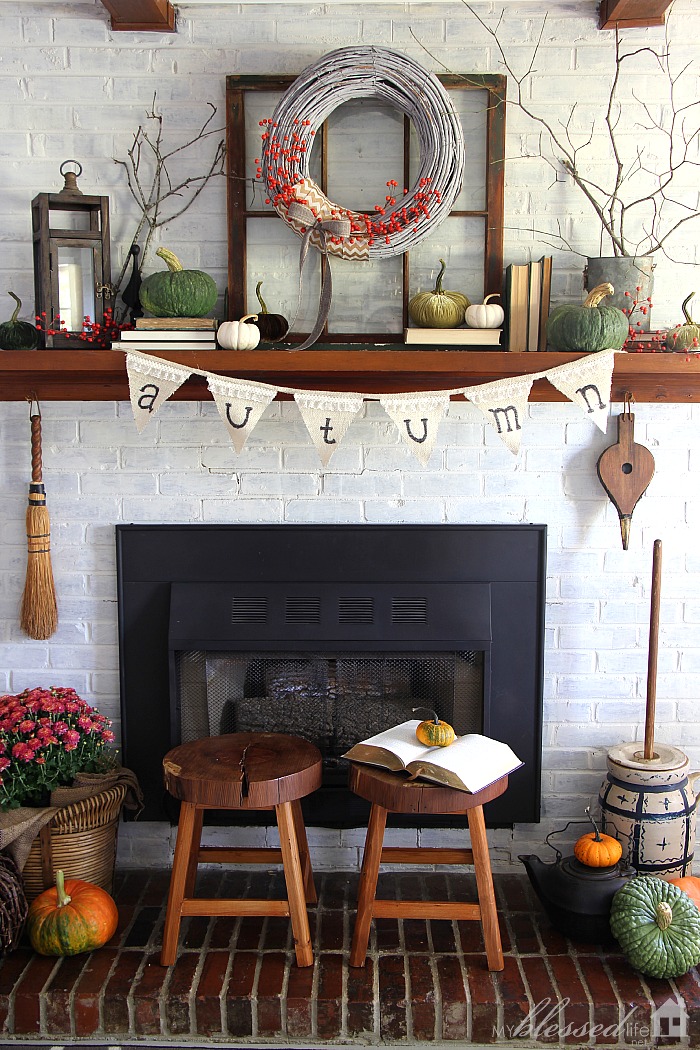 LOVE. The warm textures and colors of Fall make me so happy.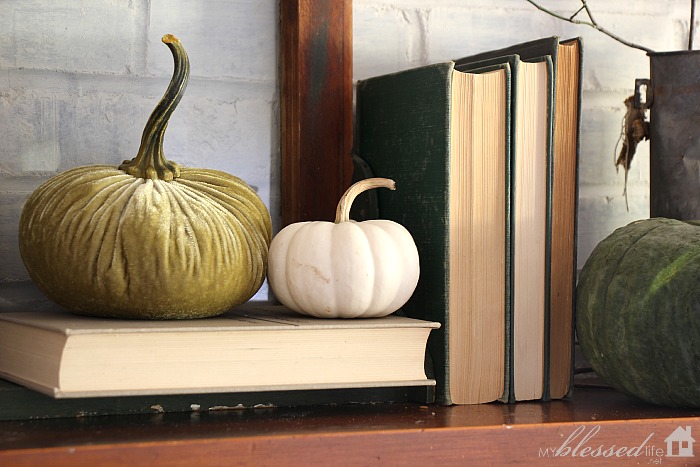 Every time I go to TJ Maxx and HomeGoods I look for velvety pumpkins. They are so pretty!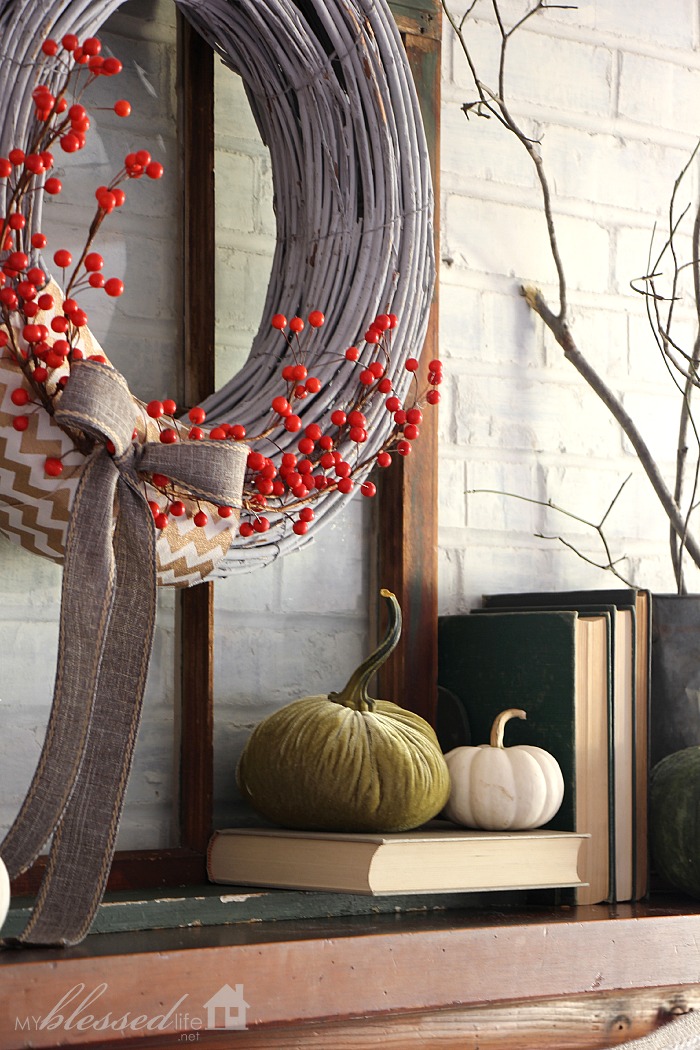 I used my new Weathered Glam Berry Wreath as the focal point.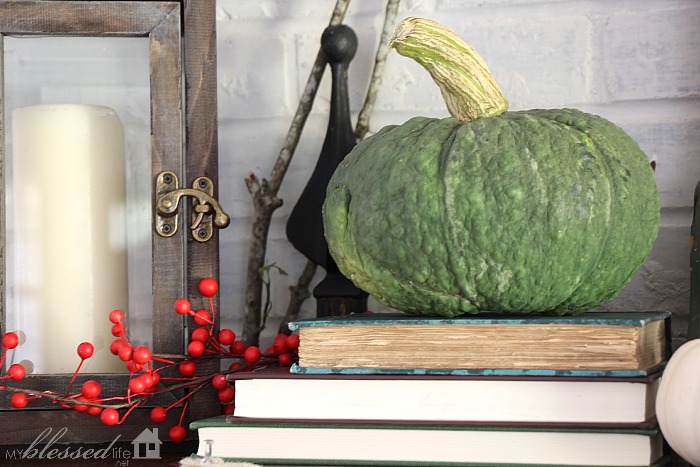 Stacked books with a green pumpkin. Perfection.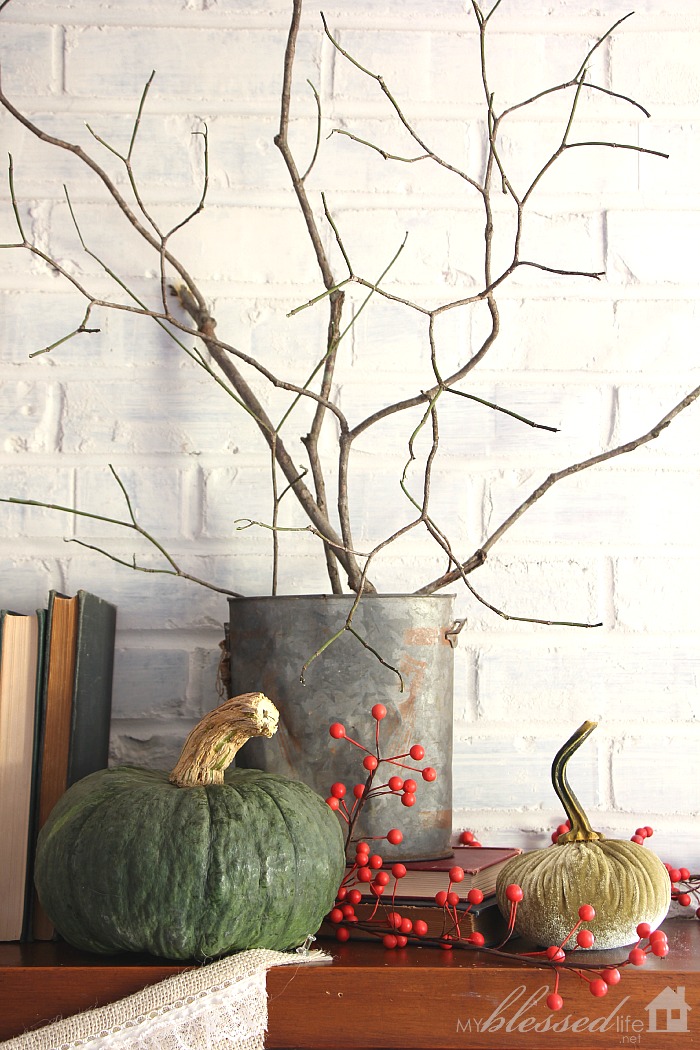 We have a plethora of sticks around here and I love the interest that they add to the mantlescape.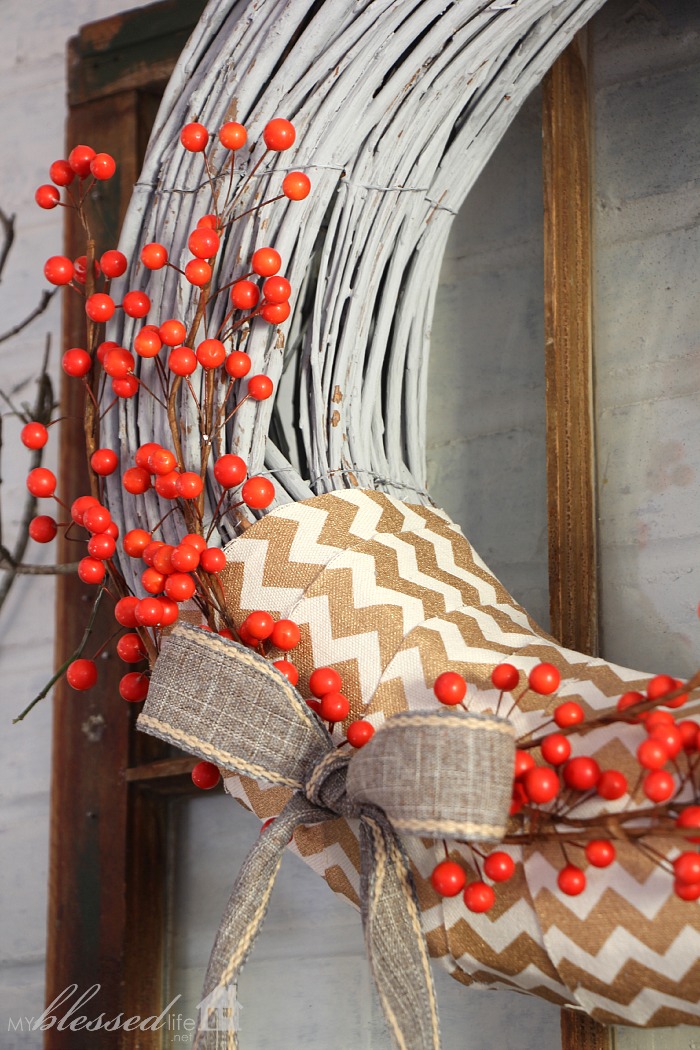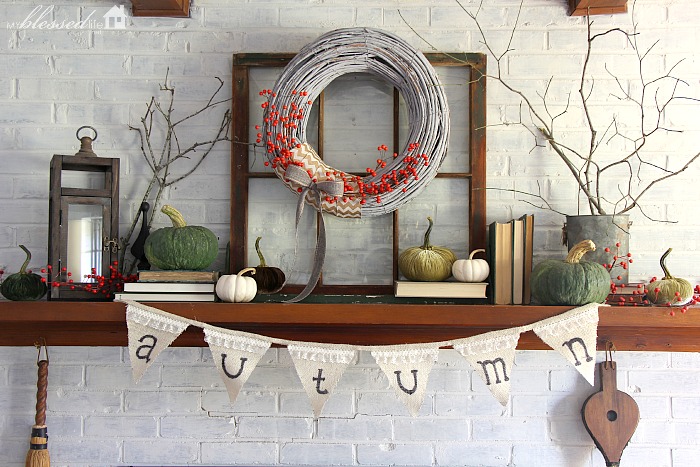 It was fun to pull out my Burlap & Lace Autumn Bunting again.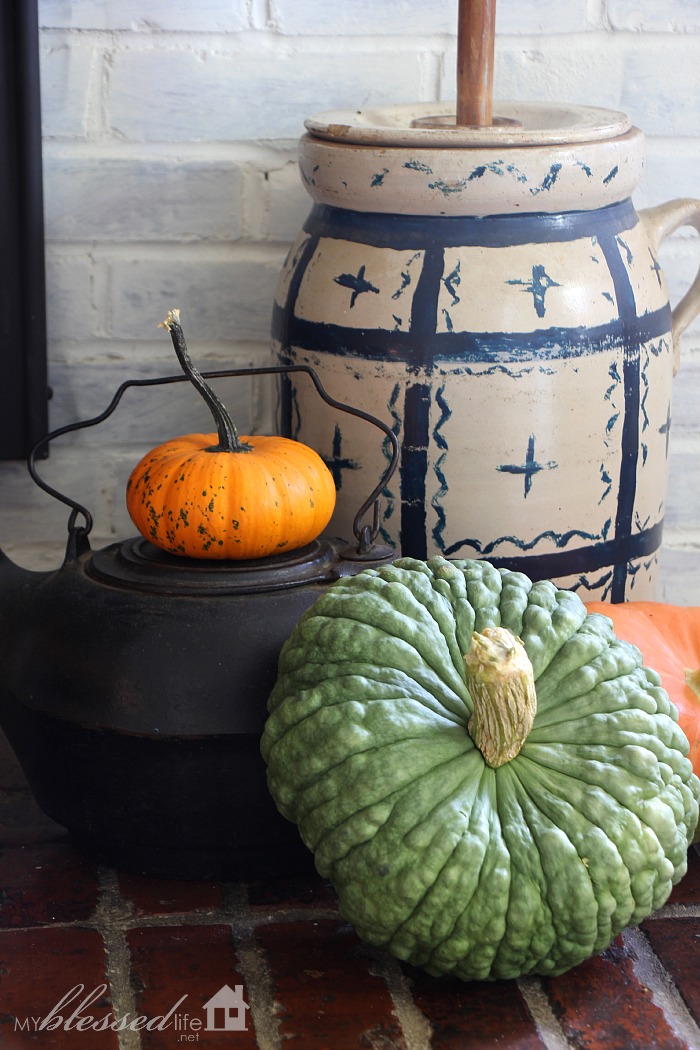 Warty and bumpy pumpkins are THE best.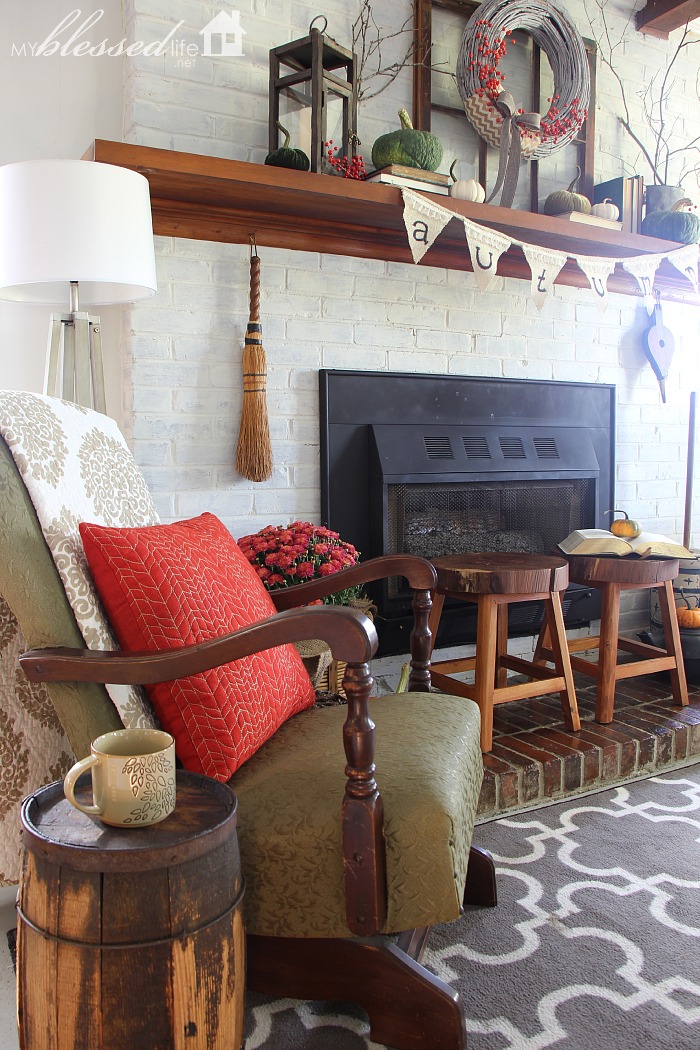 I wish I could have you over for some fabulous tea, coffee or hot chocolate. Your choice.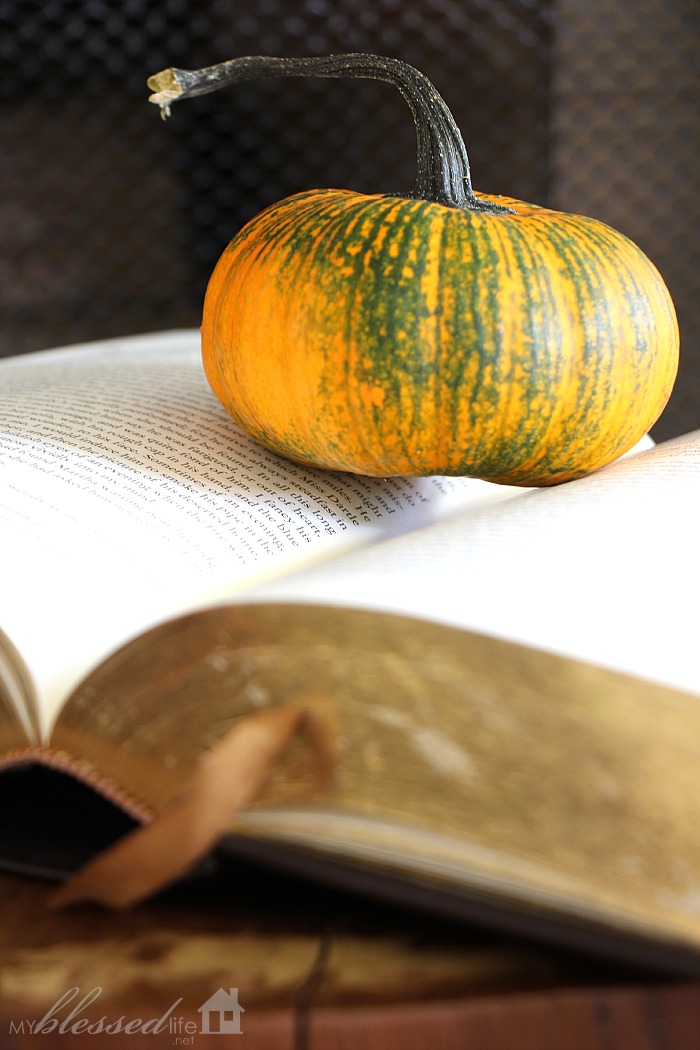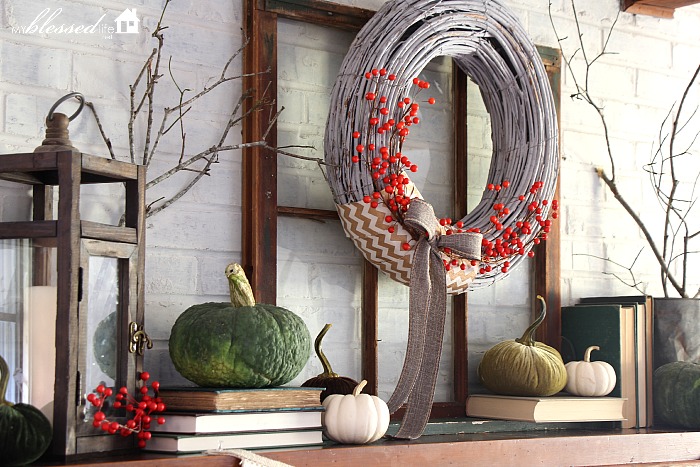 I hope you are inspired to create some Fall beauty in your home!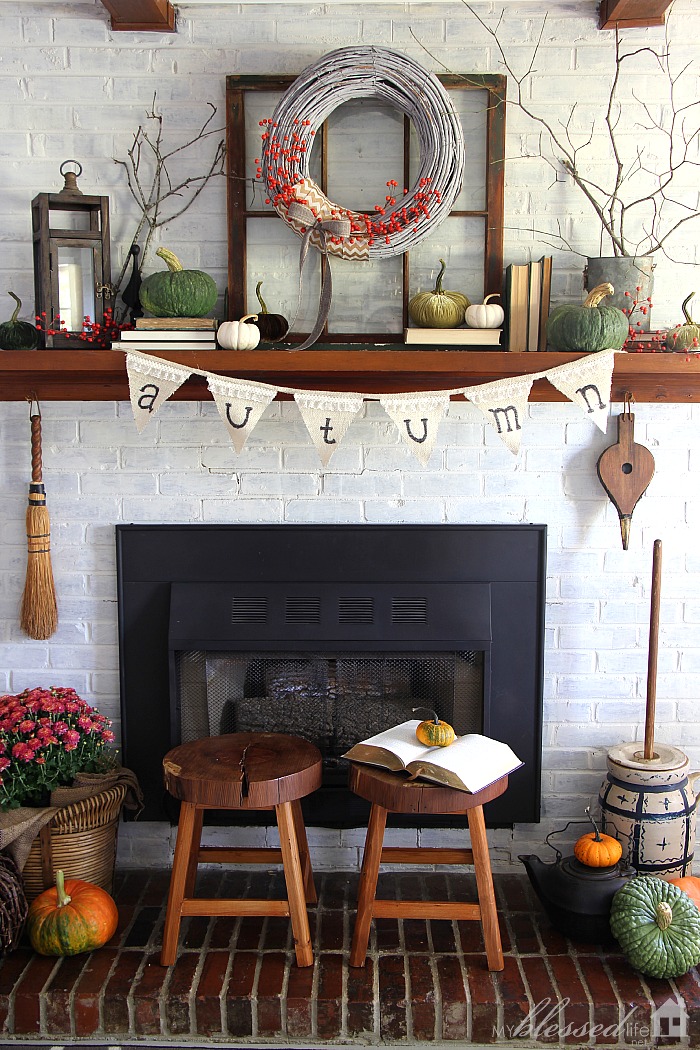 Happy October 2nd! Happy Fall!
Have you started pulling out you Fall decorations yet?
xoxo
Myra