Welcome to the Essentially Summer blog series! This is the third series that I've organized with a group of bloggers who use and adore their essential oils. You should also check out the Day in the Life of an Oiler series. It's all about how we use our oils on a daily basis. Each post is a bit different. And you may also enjoy the Detox Your Home series we did about making your own cleaners, personal and beauty care products, pet care and more!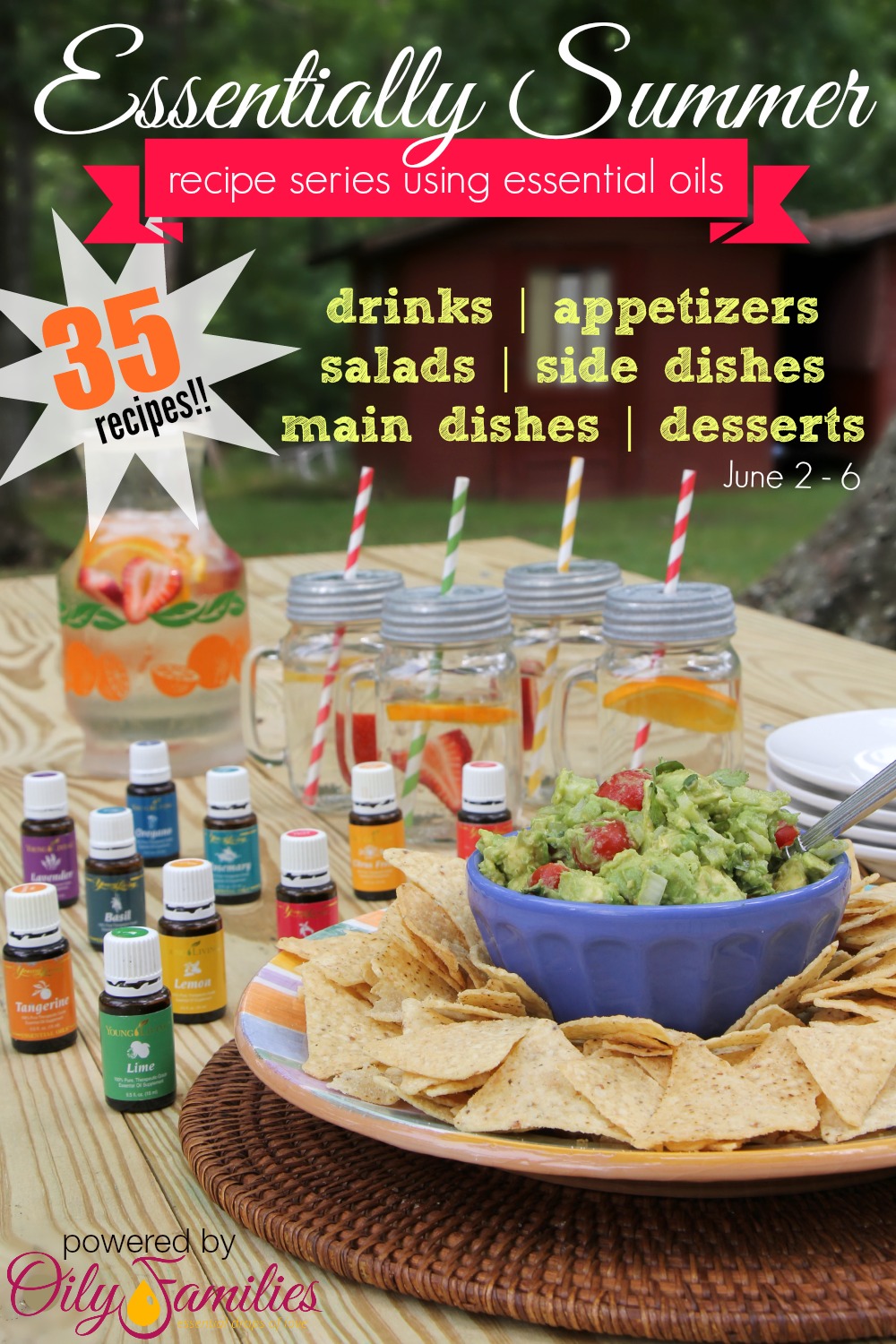 I am SO excited because this week 35 bloggers will each be sharing a delicious recipe using Young Living essential oils. YES!! I love using essential oils in my cooking and baking, so I hope you will be absolutely inspired this week. There is a different course each day which will make it very organized and fun.
I will be back on Wednesday with a delicious recipe that you don't want to miss!

Here's the awesome line up…
Monday – Drinks
Tuesday – Appetizers
Wednesday – Salads & Side Dishes
Thursday – Main Dishes
Friday – Desserts
Get your napkins ready because you're going to drool!

xoxo
Myra