Holla!!! It's Our 2016 Fall Mantel!
Hello, hello! It's been tooooooo long! There's so much I want to tell y'all!
Homeschooling is going well. Our home businesses are going well. The kiddos are growing like weeds and I wish they would slow down a little bit. We are busy with many different things, but it is good. This time of year is my absolute favorite. The crisp and cool mornings make me feel so alive! I pulled out my boots for the first time this past weekend. That was fun!
I stopped by the local nursery on the way home a couple of days ago and picked up some pumpkins and gourds to complete our simple Fall decor this year. To celebrate this accomplishment I pulled out the big camera and took photos of the mantel and den. You get to see our new built in bookcases. I love them. So much.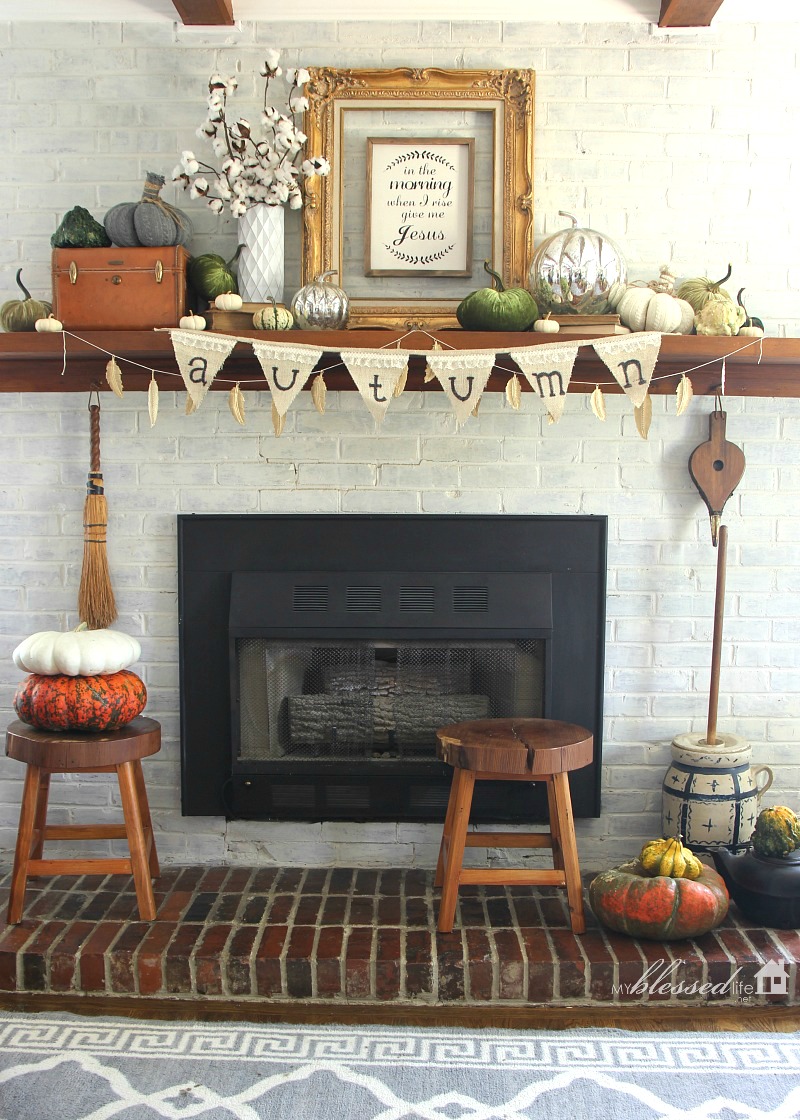 [pinit count="horizontal"]
I shopped my home for everything except the metal feather garland that I found on Zulily several weeks ago…and the pumpkins, of course.
I love the mixture of textures and earthy colors.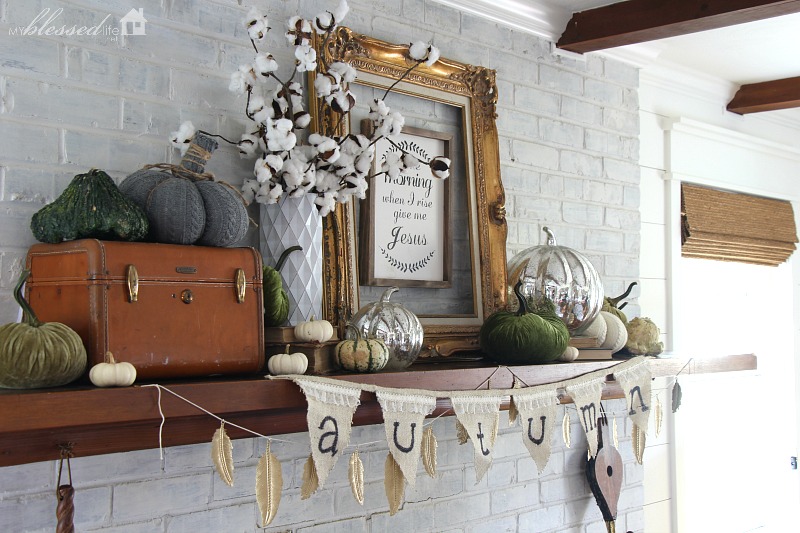 It's just pretty and peaceful. And I don't have to keep any flowers alive.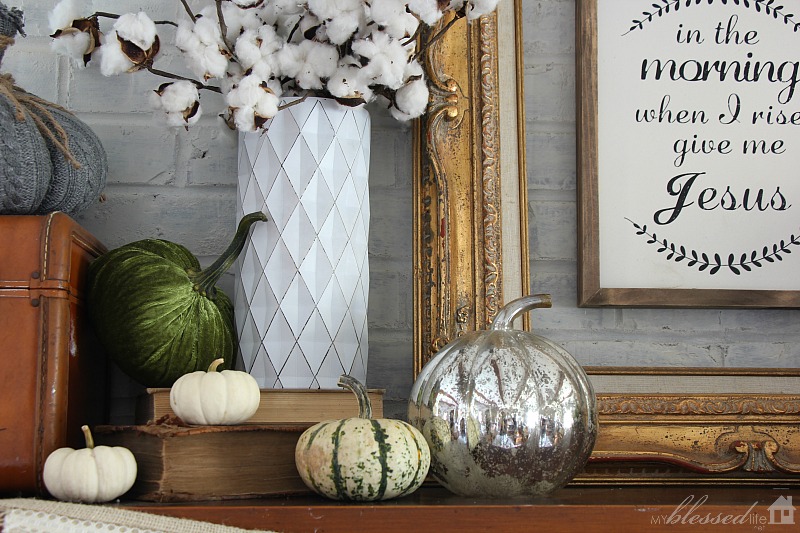 Faux cotton is a huge win. Ha!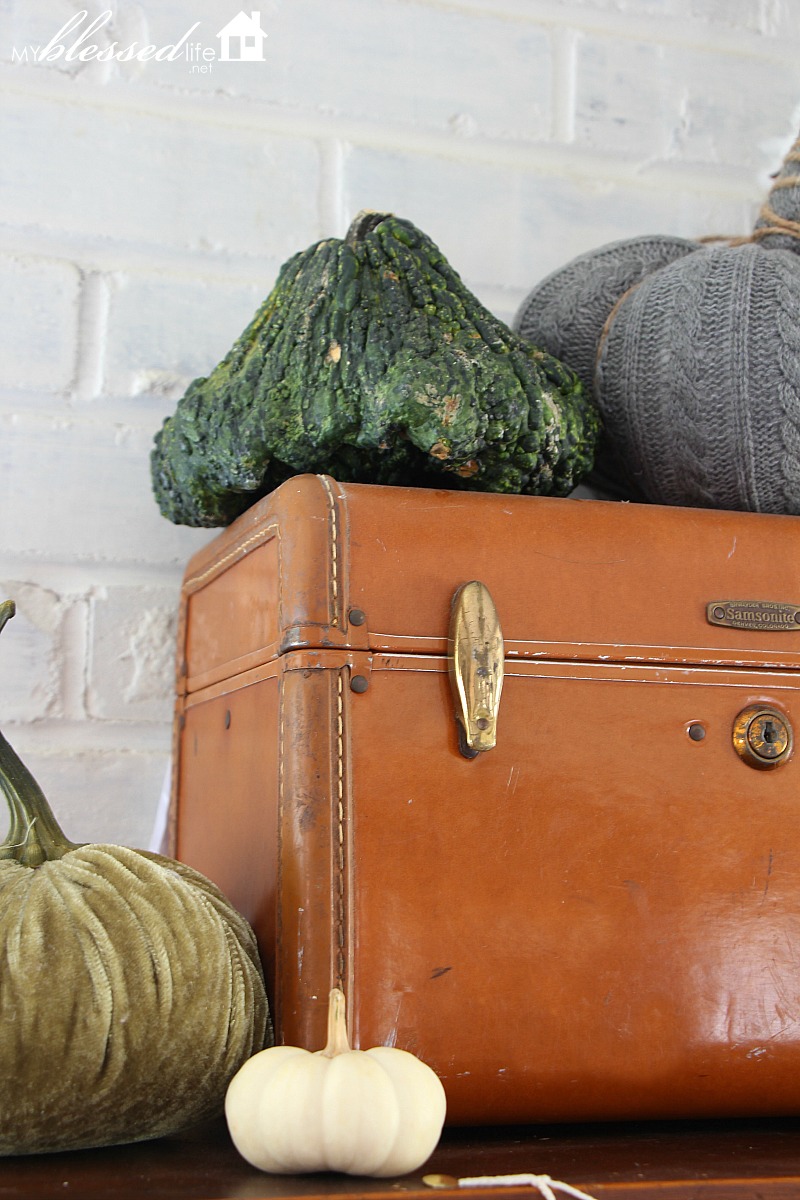 Knobby, warty gourds are the best. Hands down.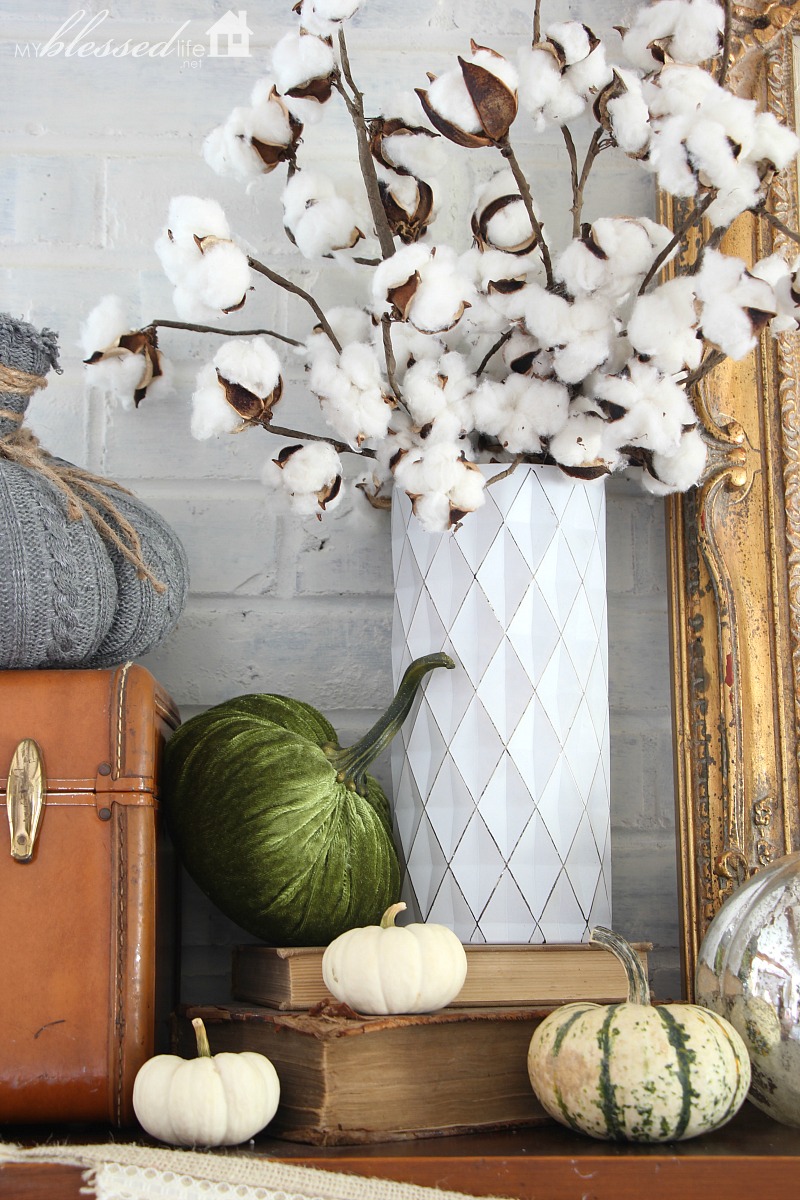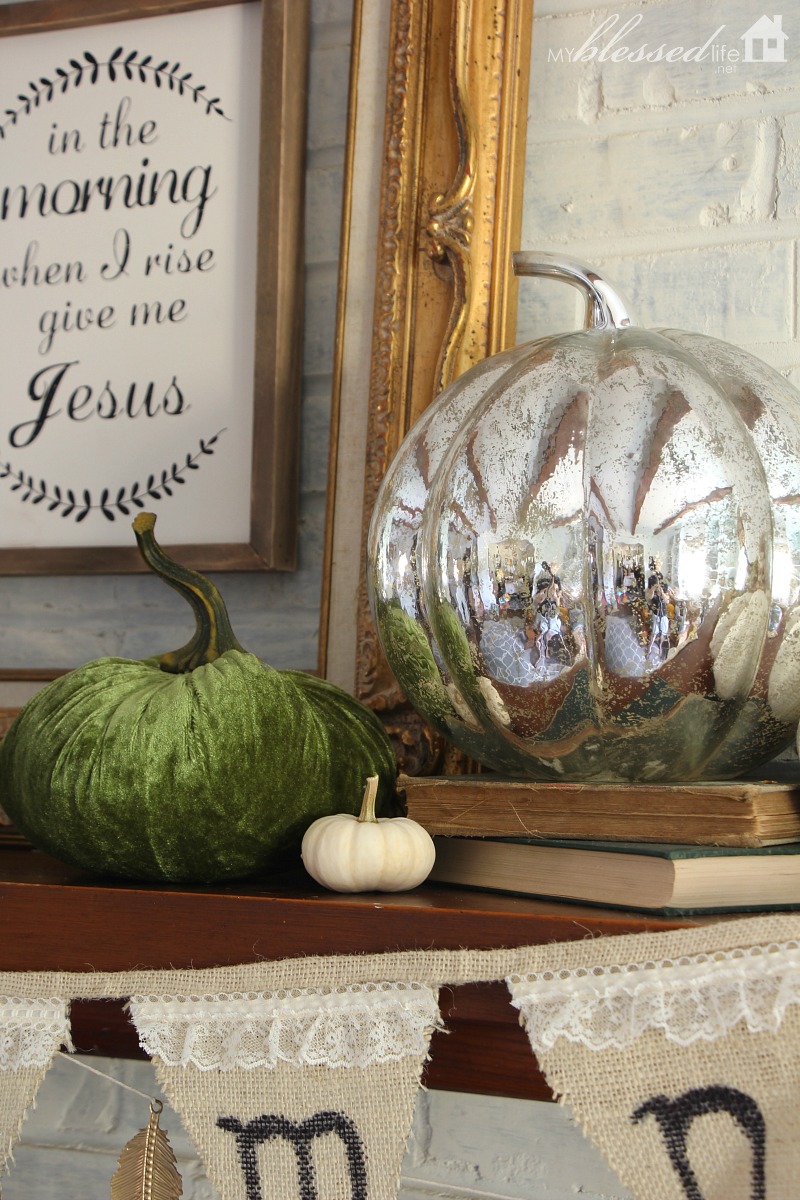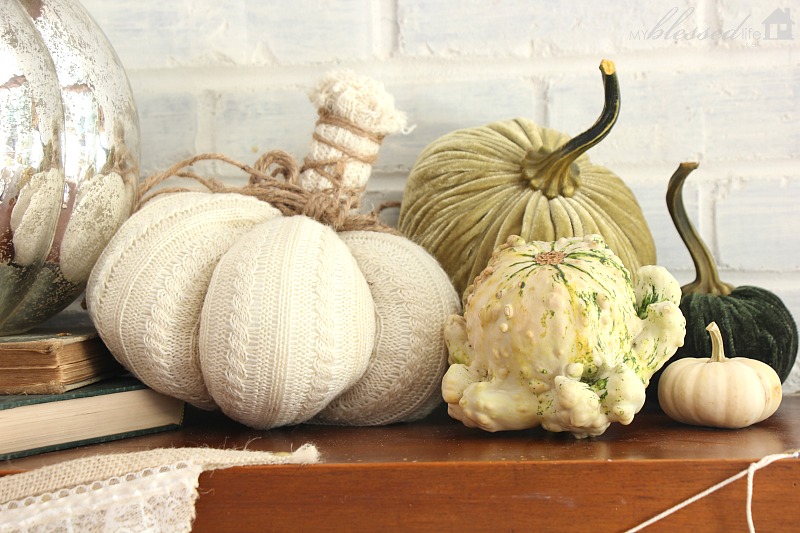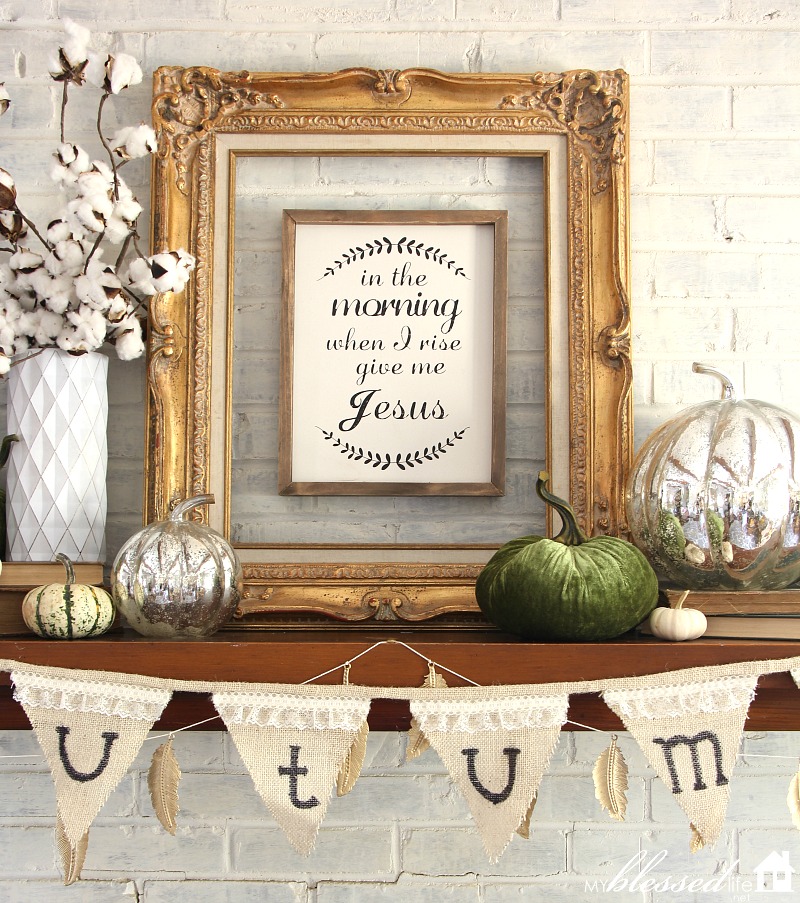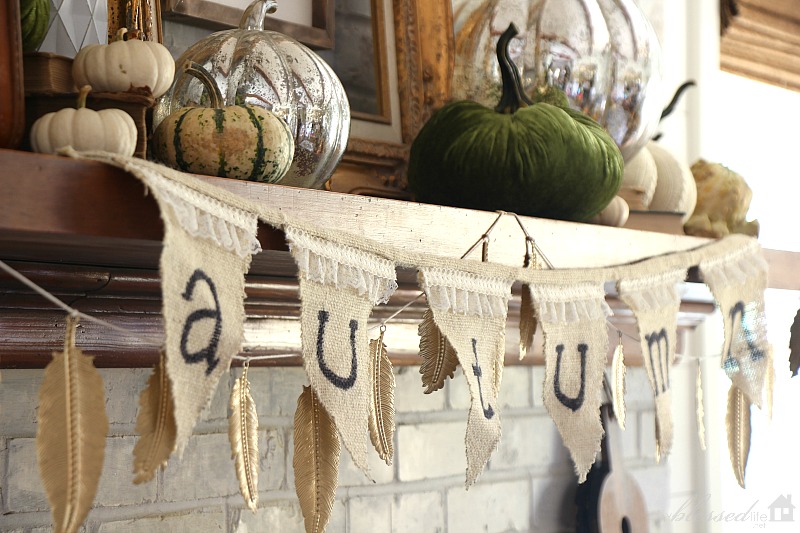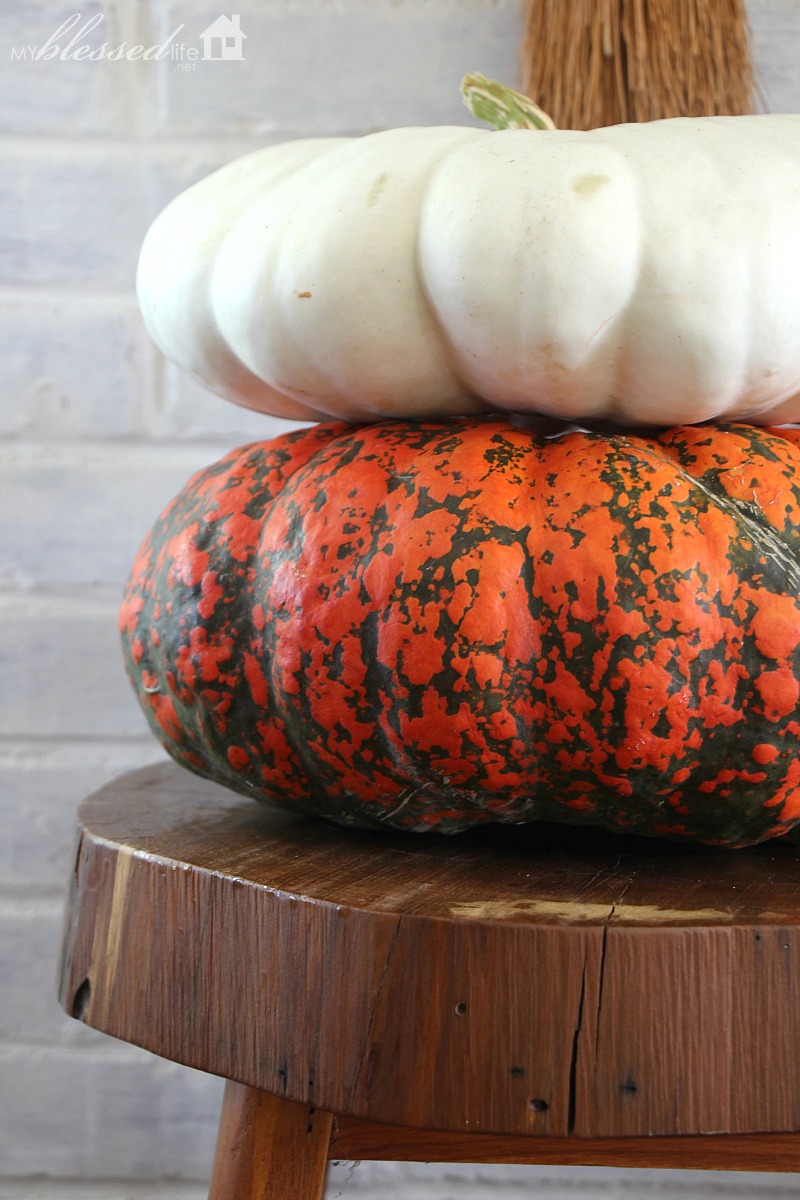 I might have literally swooned over these pumpkins. They are so unique!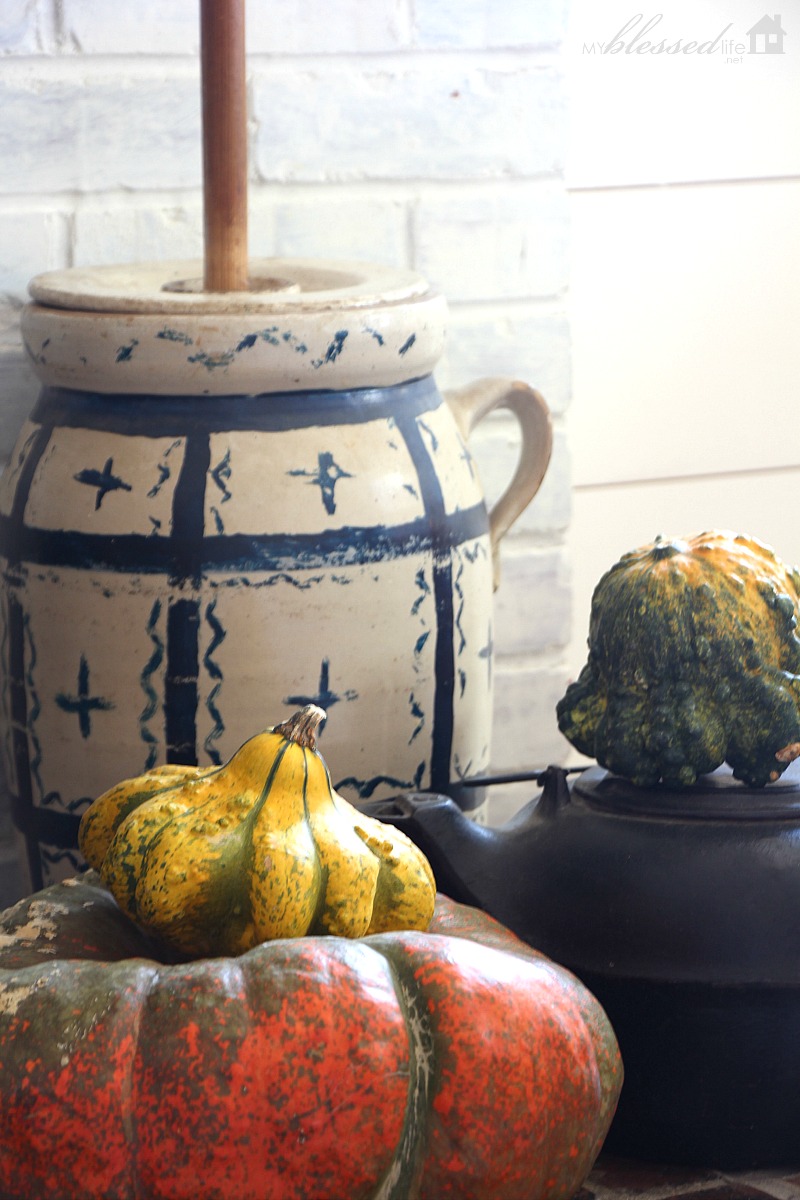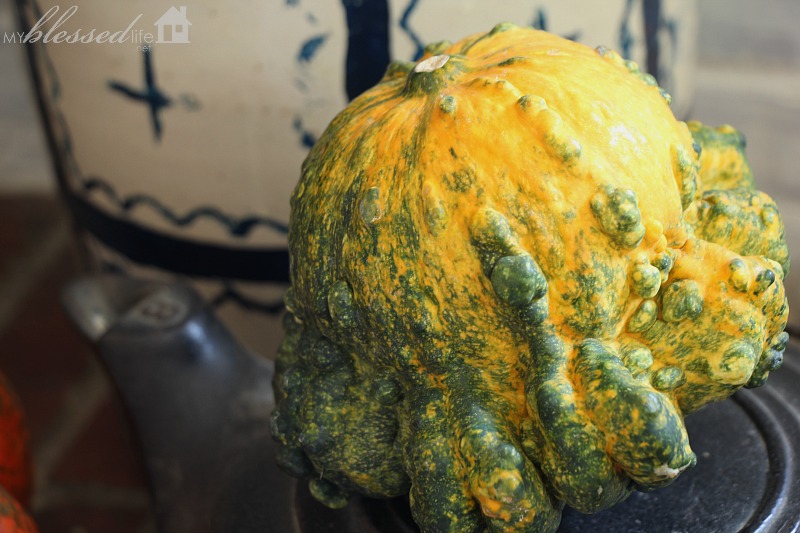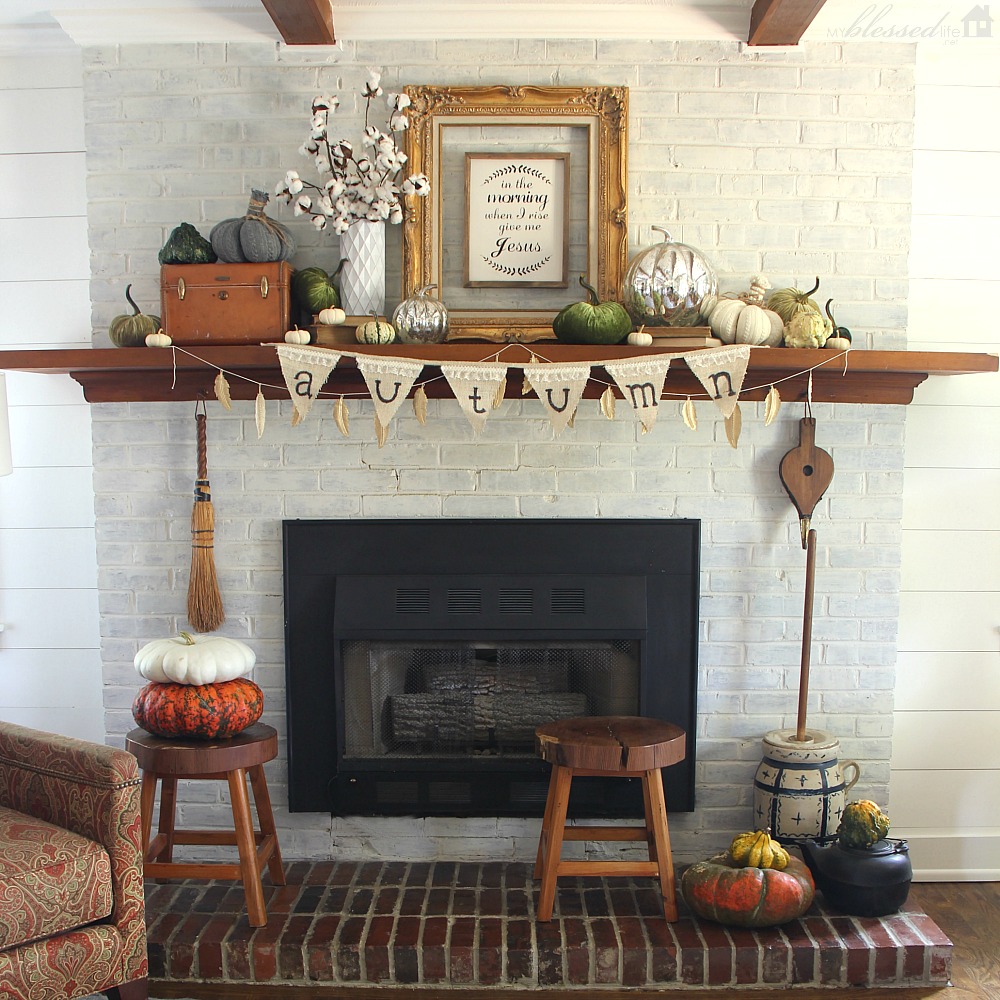 Now you can get a peek at the built-ins! I LOVE how they turned out.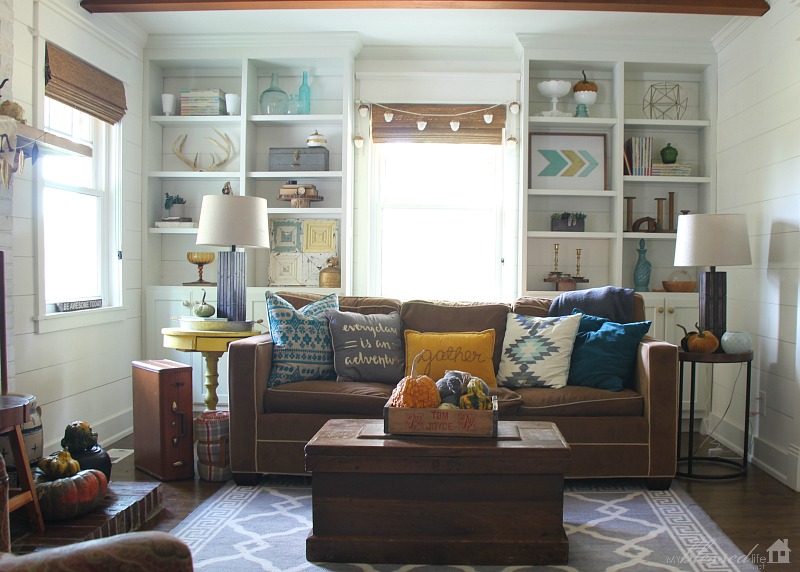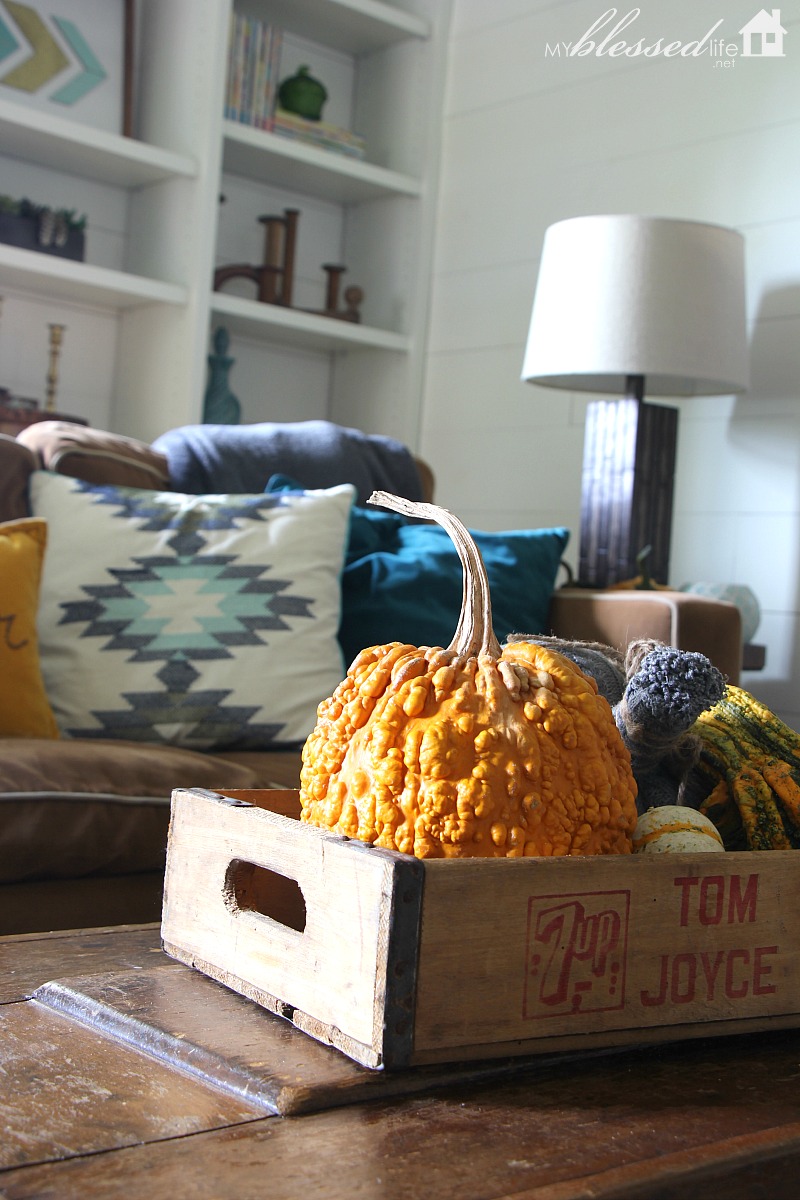 More warty pumpkins!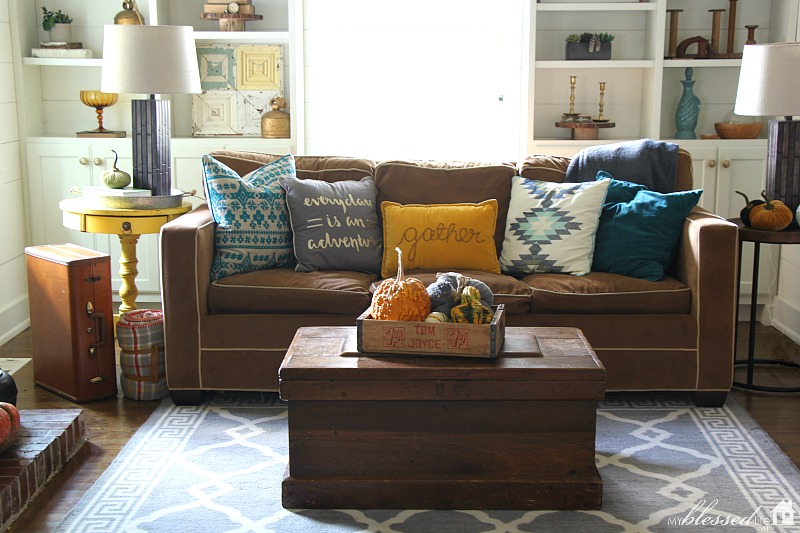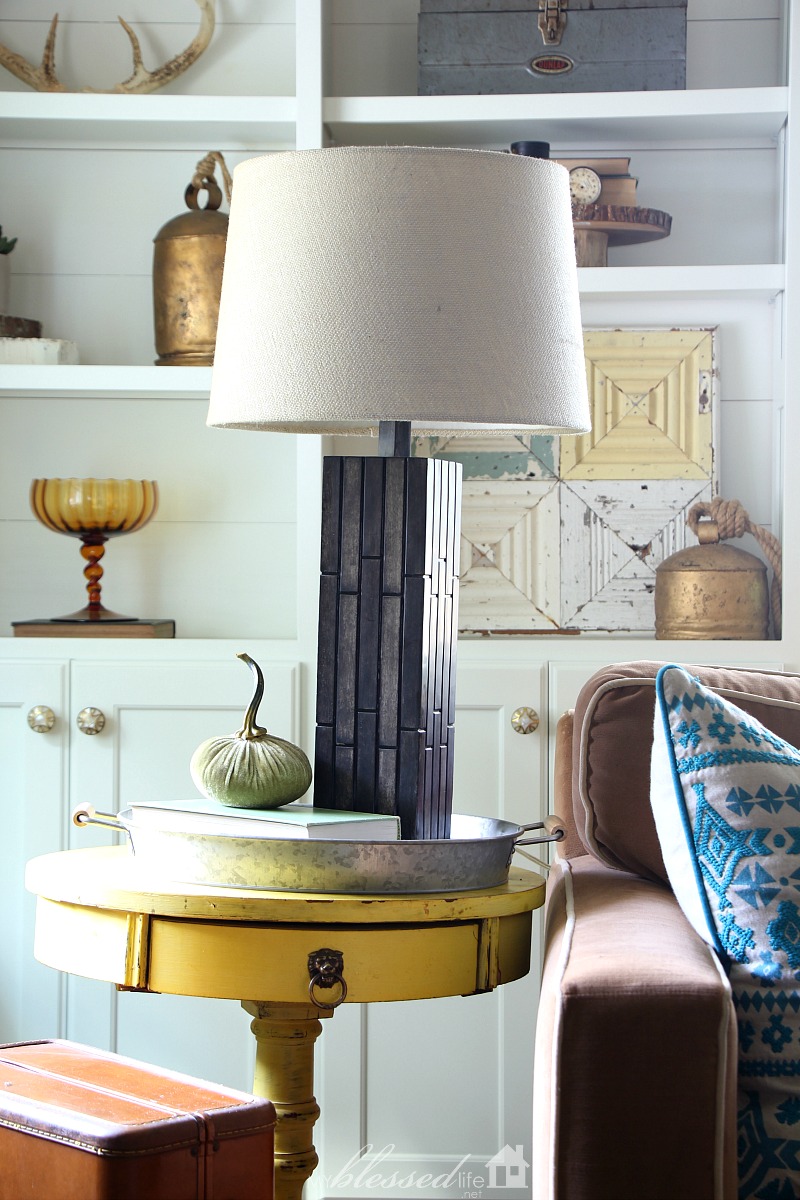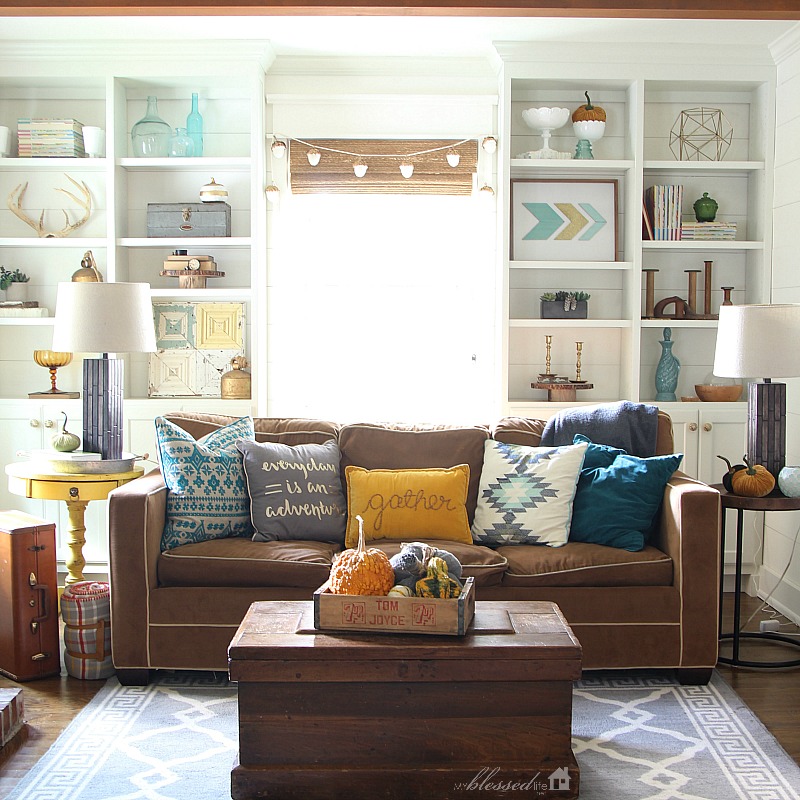 Happy Fall, y'all!
I hope to be back before Christmas {haha!} to share more about life! 🙂
XOXO
Myra