Good morning! It's hard to believe that Christmas Day is almost here! I am finally getting time to sit down and share my Christmas Mantel decor. Life just seems to get in the way of blogging most days. Ahhh! But without further adieu, here's our Christmas mantel this year!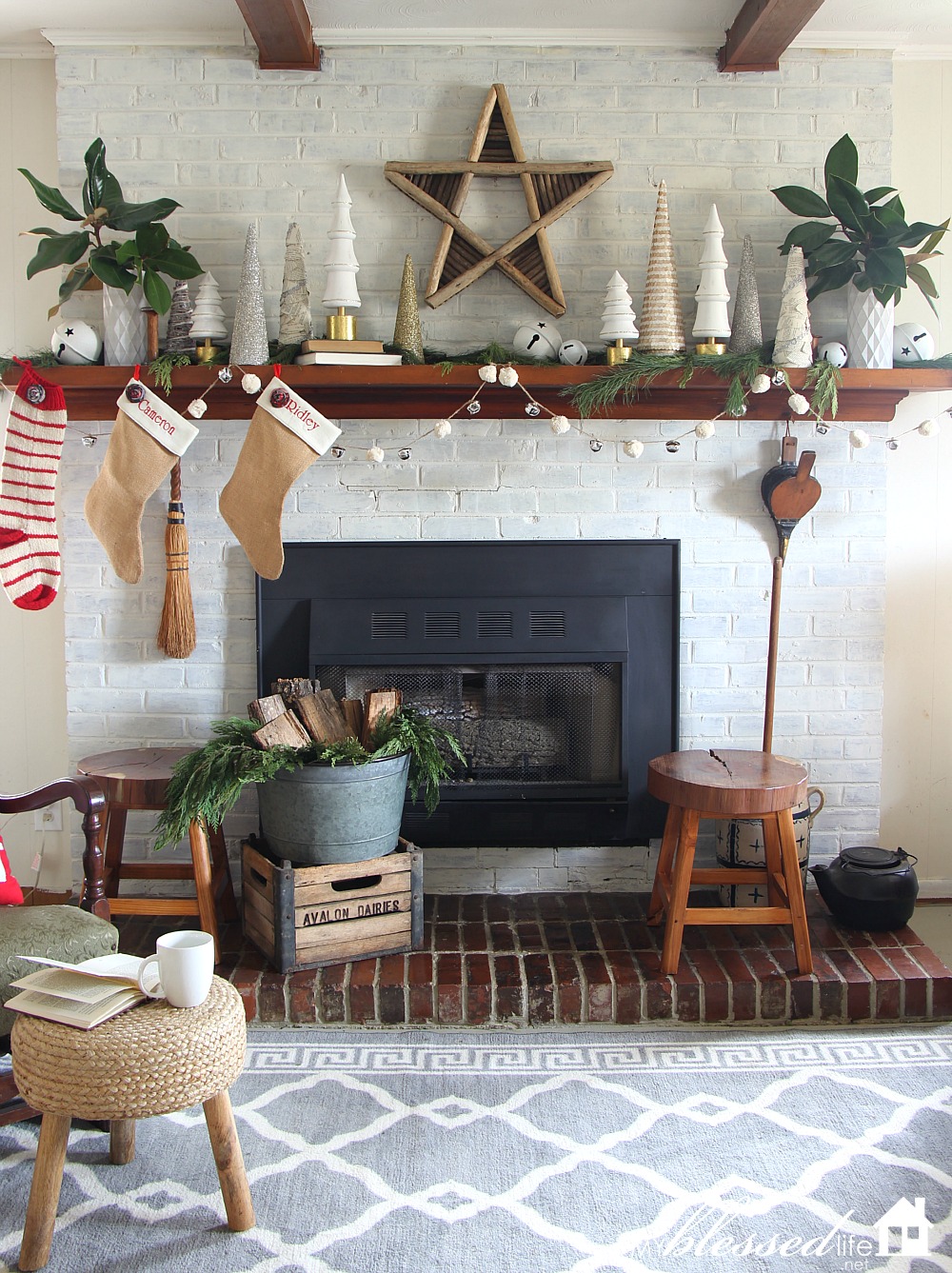 [pinit count="horizontal"]
I'm craving simplicity this year, so I went with a pretty neutral theme. I really love it.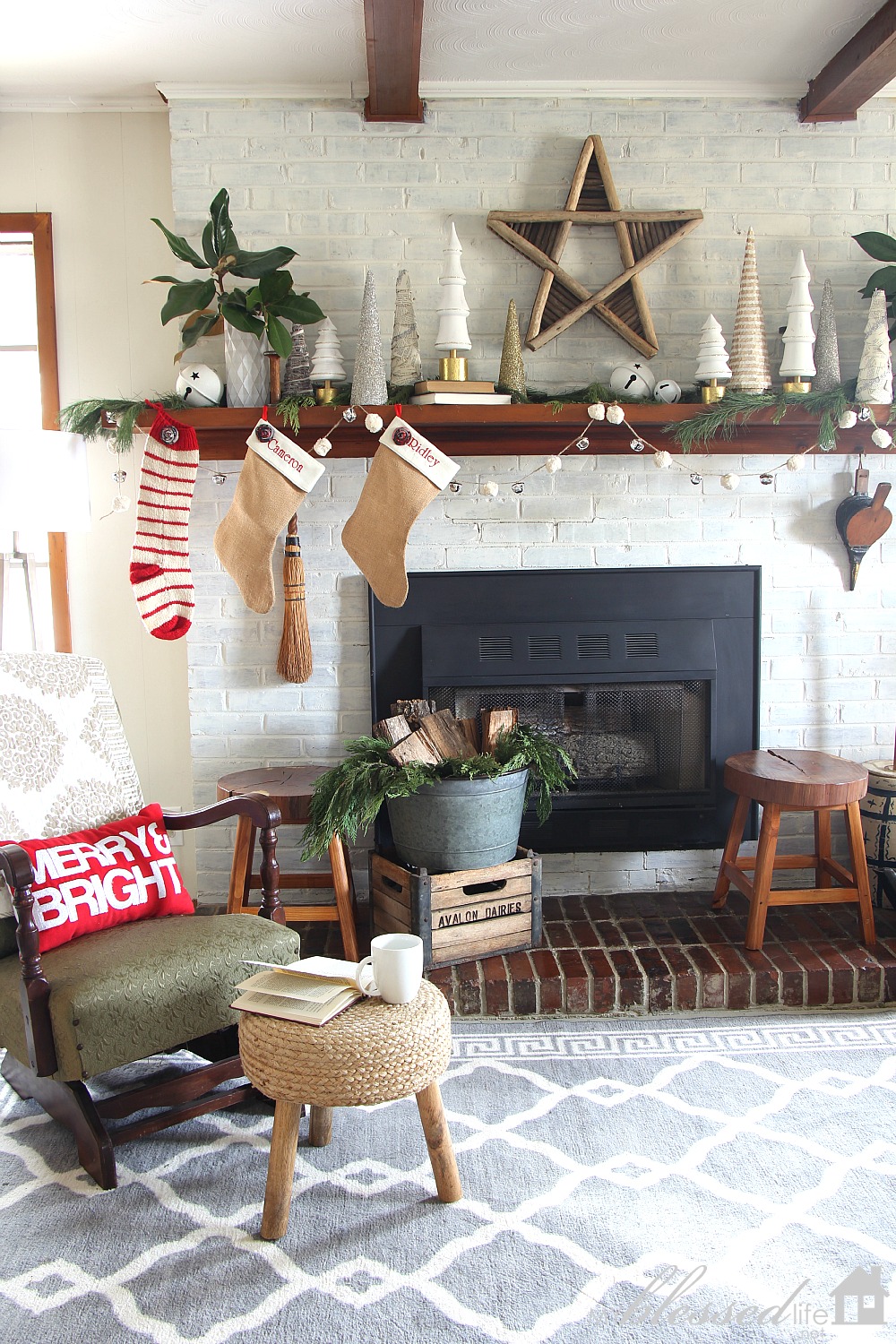 A dear friend made the stockings for the boys and she made another for Nora. Nora's has an adorable ruffle. It just didn't make it in the photo. 🙂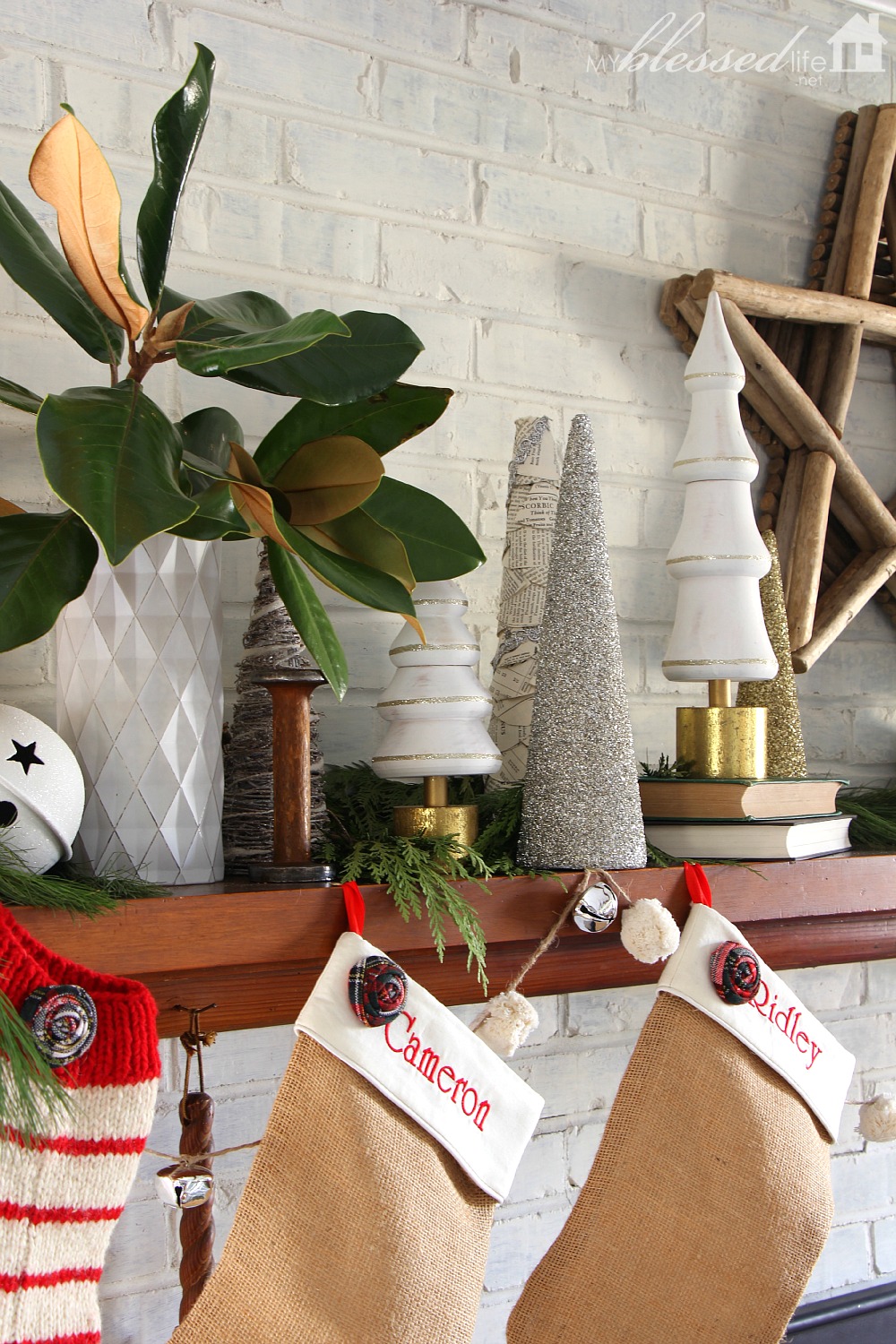 Even though I went more neutral, I still included pops of plaid and color here and there.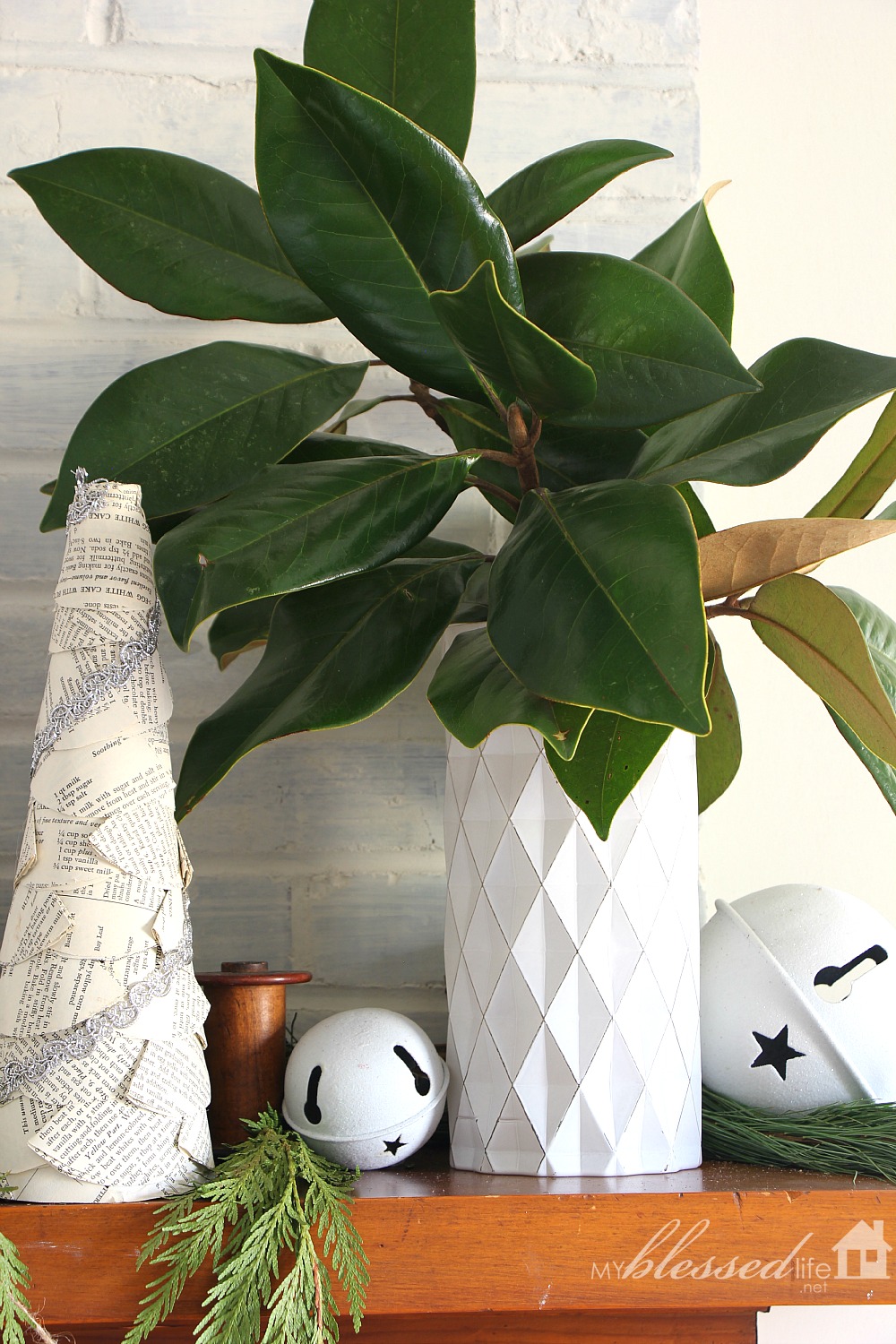 My mother-in-law brought me some magnolia cuttings from her tree. I really like the color and texture that they add…still keeping it simple.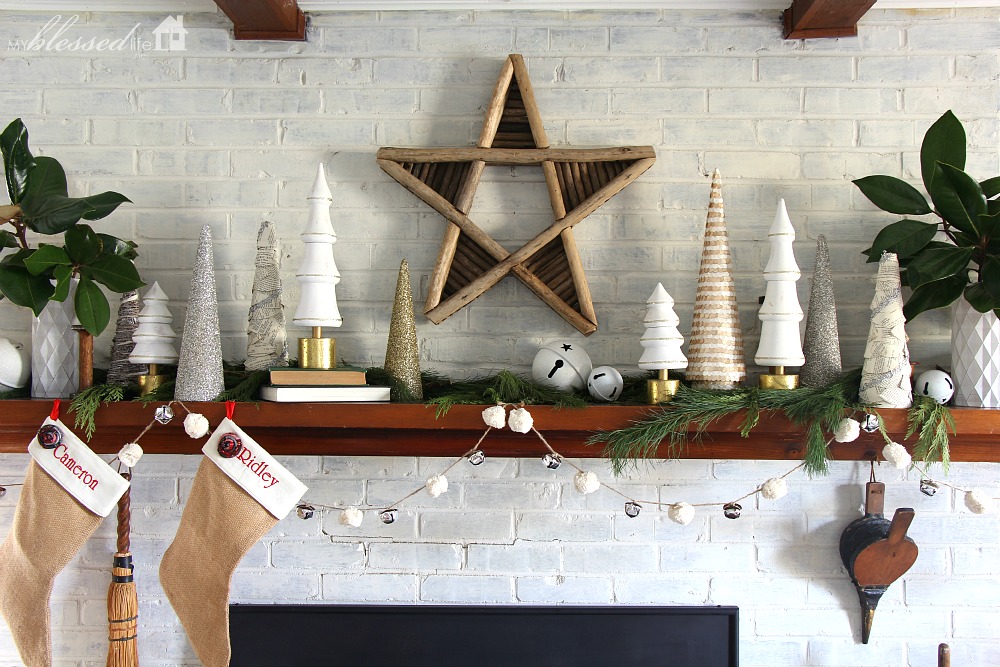 Instead of laying an entire fresh garland across the mantel like I did last year, I cut my fresh garland in pieces. I found that it worked a lot better and made it easier to place things on the mantel.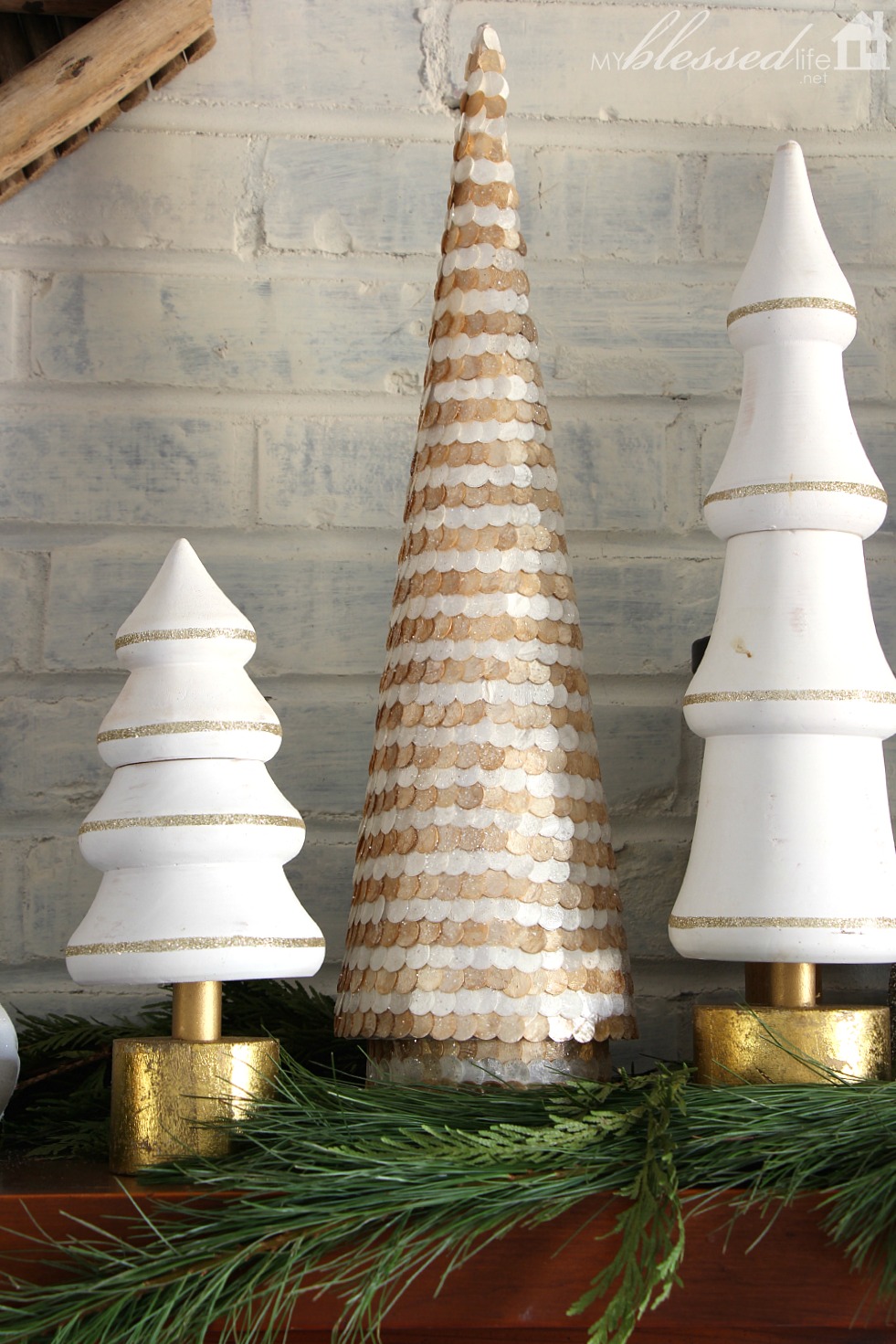 So pretty!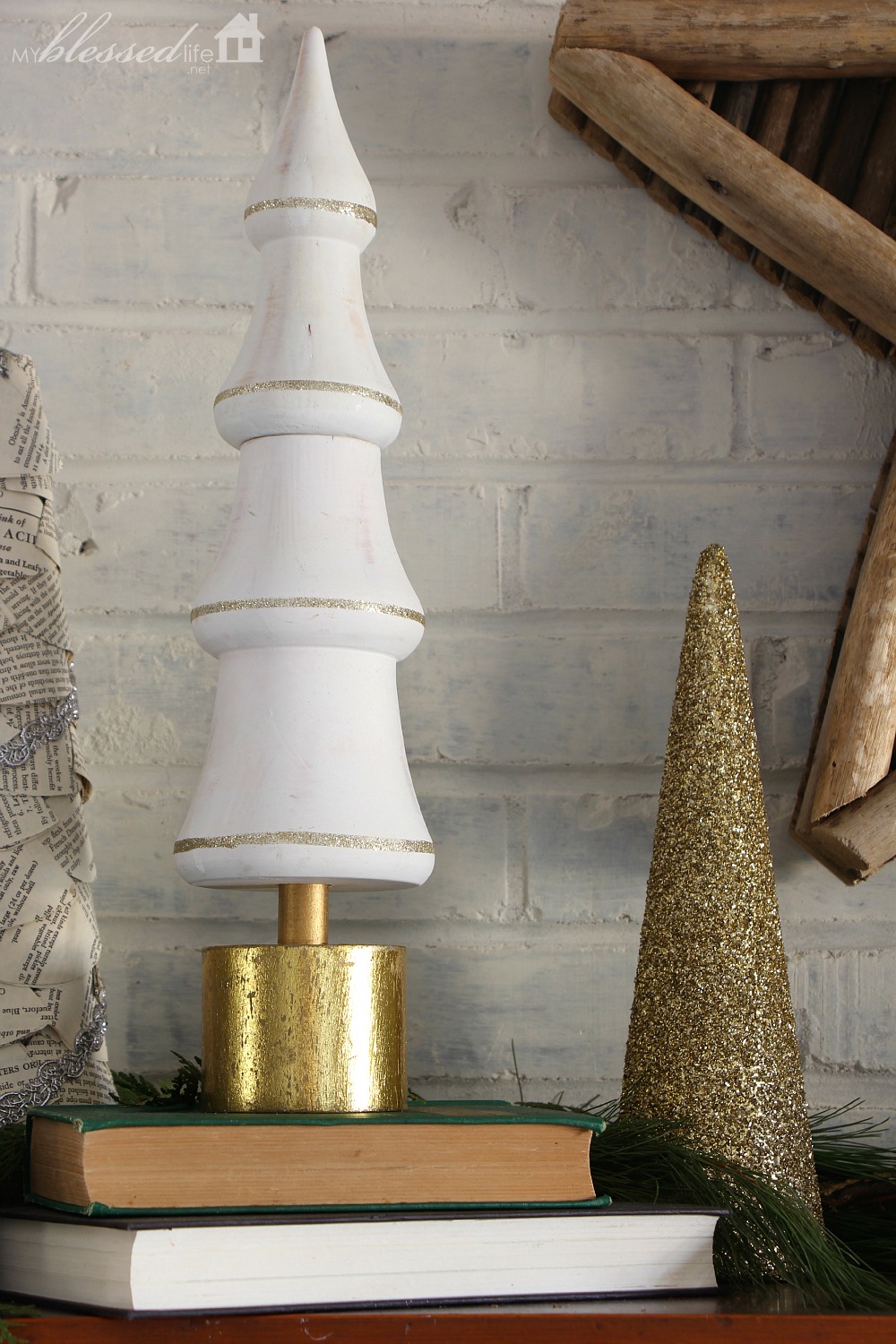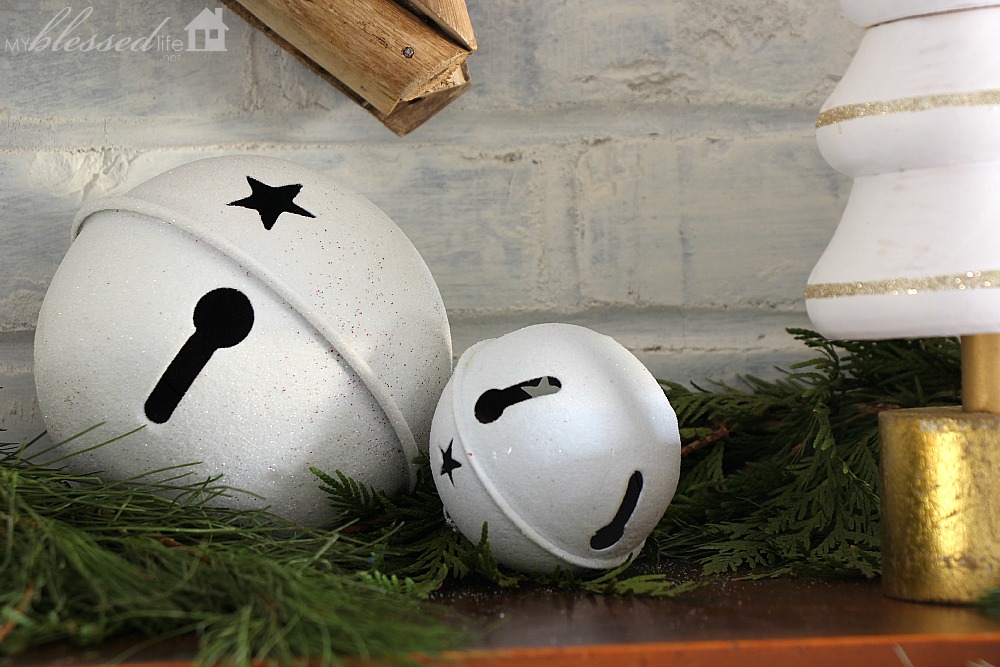 I found the white bells at a local store. They are perfect!
The real wood from our woodpile is just for looks, since we have gas logs. 😉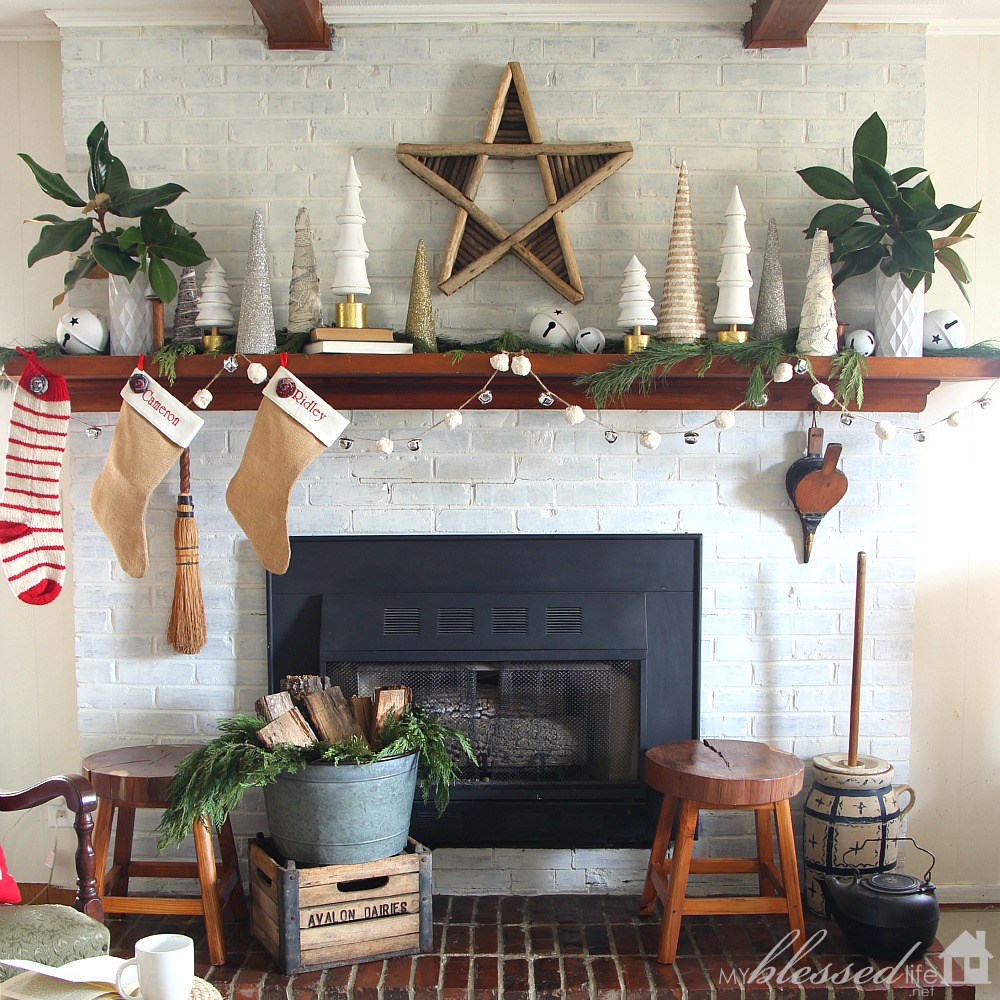 It all came together very nicely and helps me feel a little less-grinch-like since it's 70* outside! Where's the winter weather??!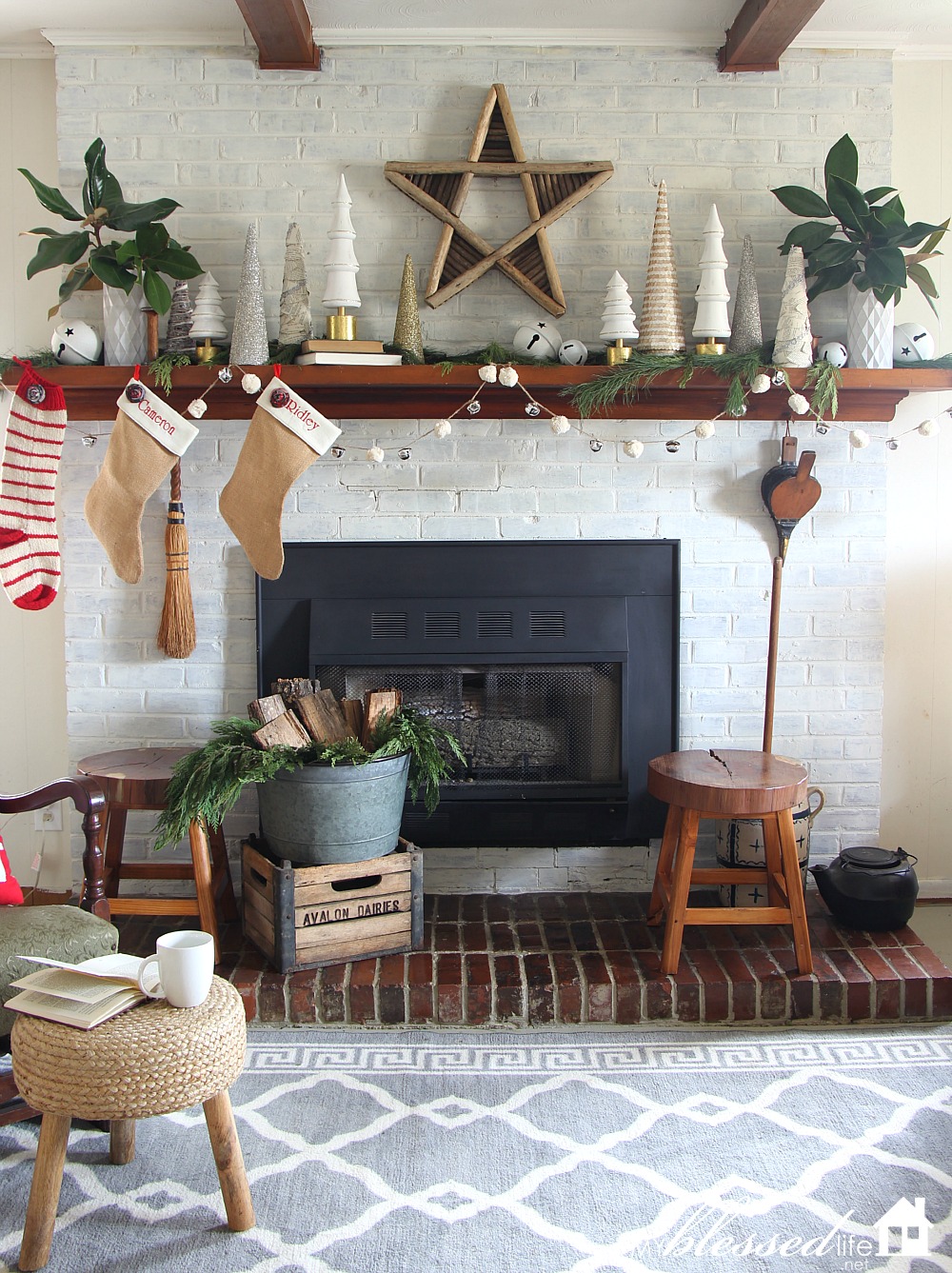 I hope you enjoyed seeing our Christmas mantel decor this year!
Have a merry day! I hope it's cold where you are! Haha!
XOXO
Myra