Christmas Living Room 2015
Hello, hello! I'm so honored to be a part of the Christmas Room Tour hosted by Chris at Just A Girl! Things are definitely a bit more low-key this year since we have a newborn in the house, but I love decorating for Christmas and I always enjoy getting to peek into beautiful spaces! If you are hopping over from Cassie's place, welcome! I'm excited to show you our living room that is all decked out for the holidays!
My decorating style is collected, eclectic, layered, imperfect and comfortable. I love for things to tell a story…so here is our living room. If you're looking for perfection, you better click away now. You've been warned. 😉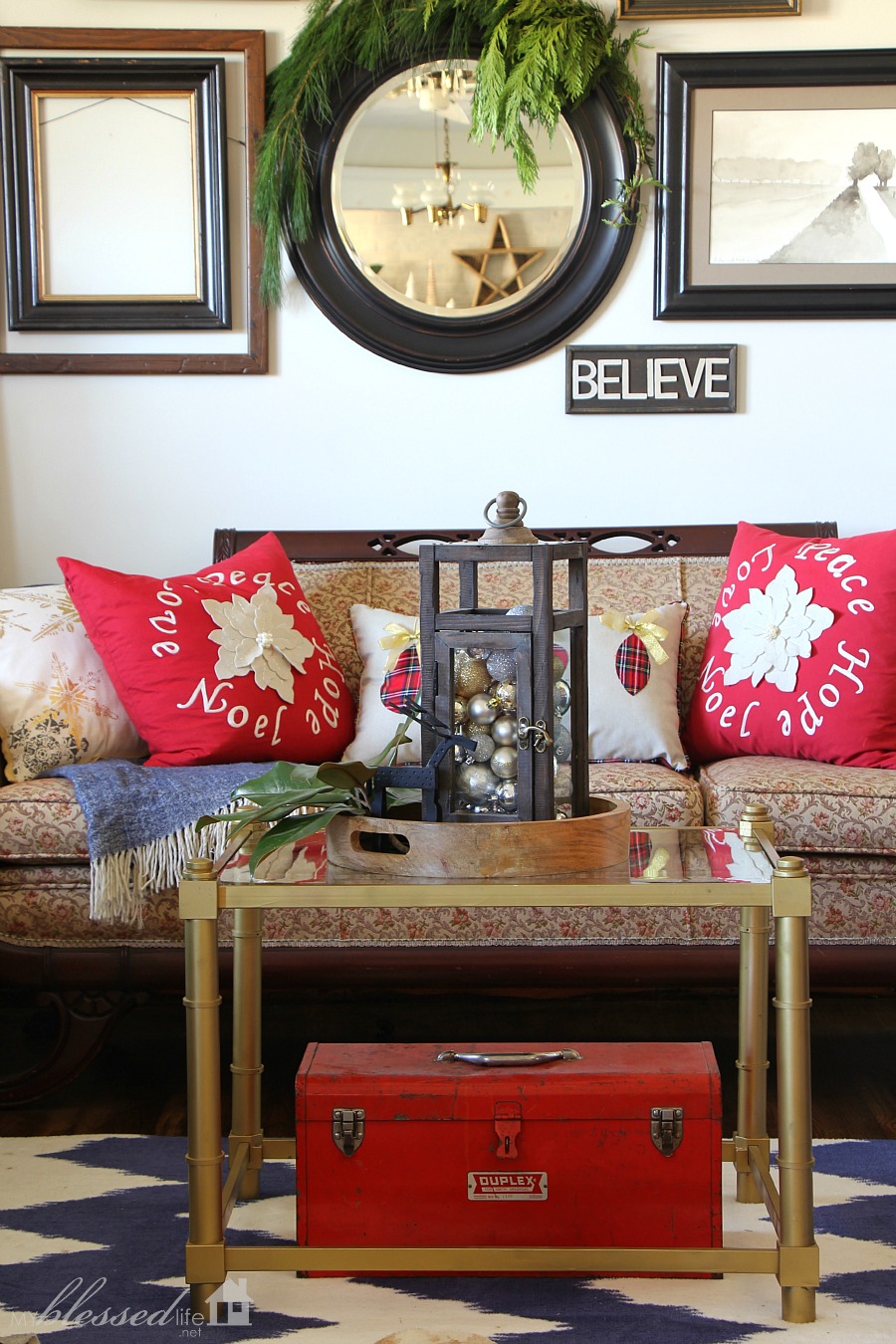 [pinit count="horizontal"]
The Duncan Phyfe sofa was Memaw's. I need to get it re-upholstered, but part of me wants to just leave it as it is.
I really enjoy decorating with fresh greenery. It's a pretty good deal to buy a fresh garland and then cut it up to use all over the house.
I bought new chairs for the living room earlier this year. I LOVE them so much. Now I just need to finish the rest of the furniture. Since I'm not pregnant any more, maybe I will have more energy to get things done. The tree is a collection of handmade vintage ornaments and various textures, patterns and shapes. My little people help rearrange the ornaments near the bottom. 😉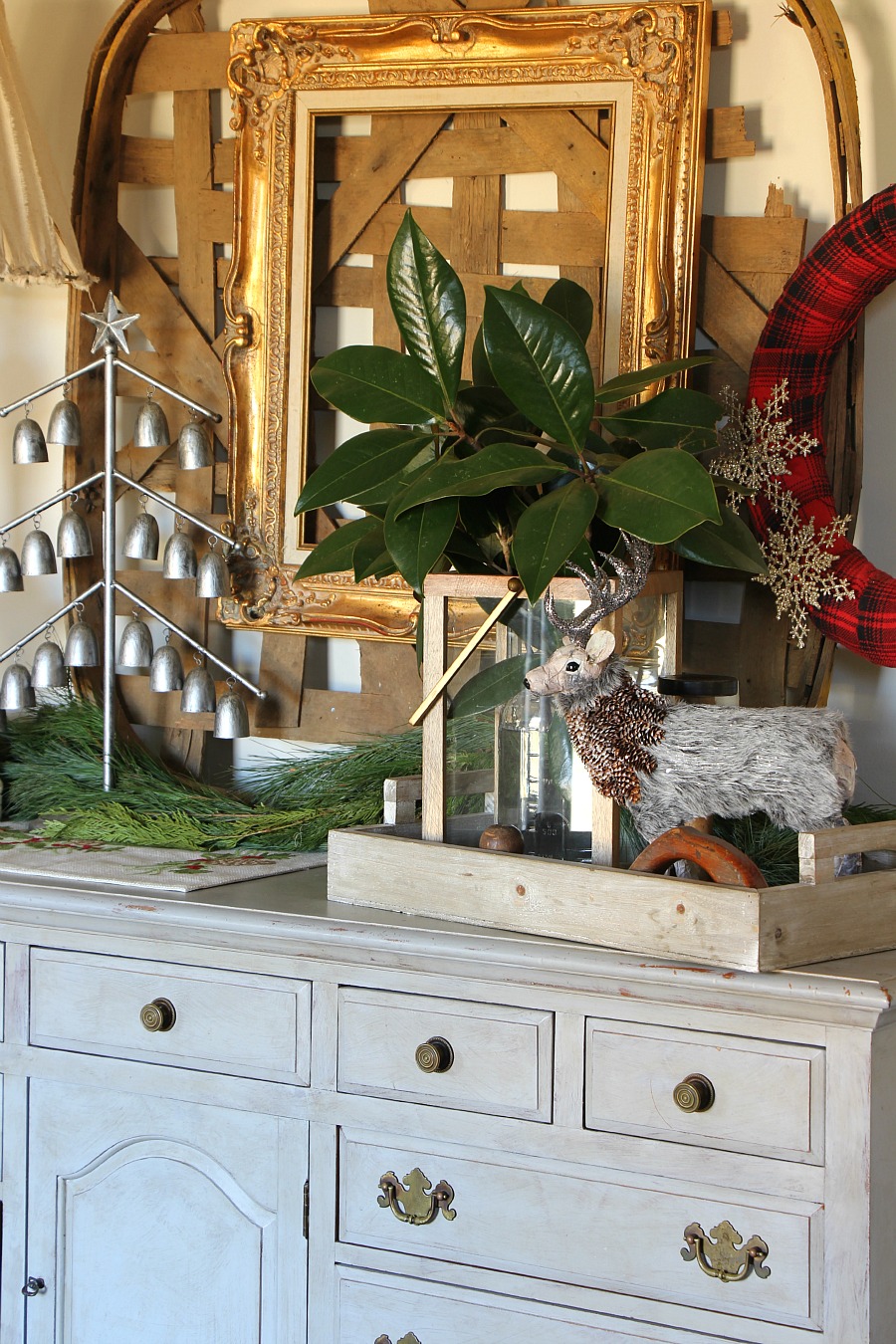 I decorated my "faux buffet" with fresh greenery, a plaid wreath I made a couple of years ago and a cute little reindeer I found at a local shop.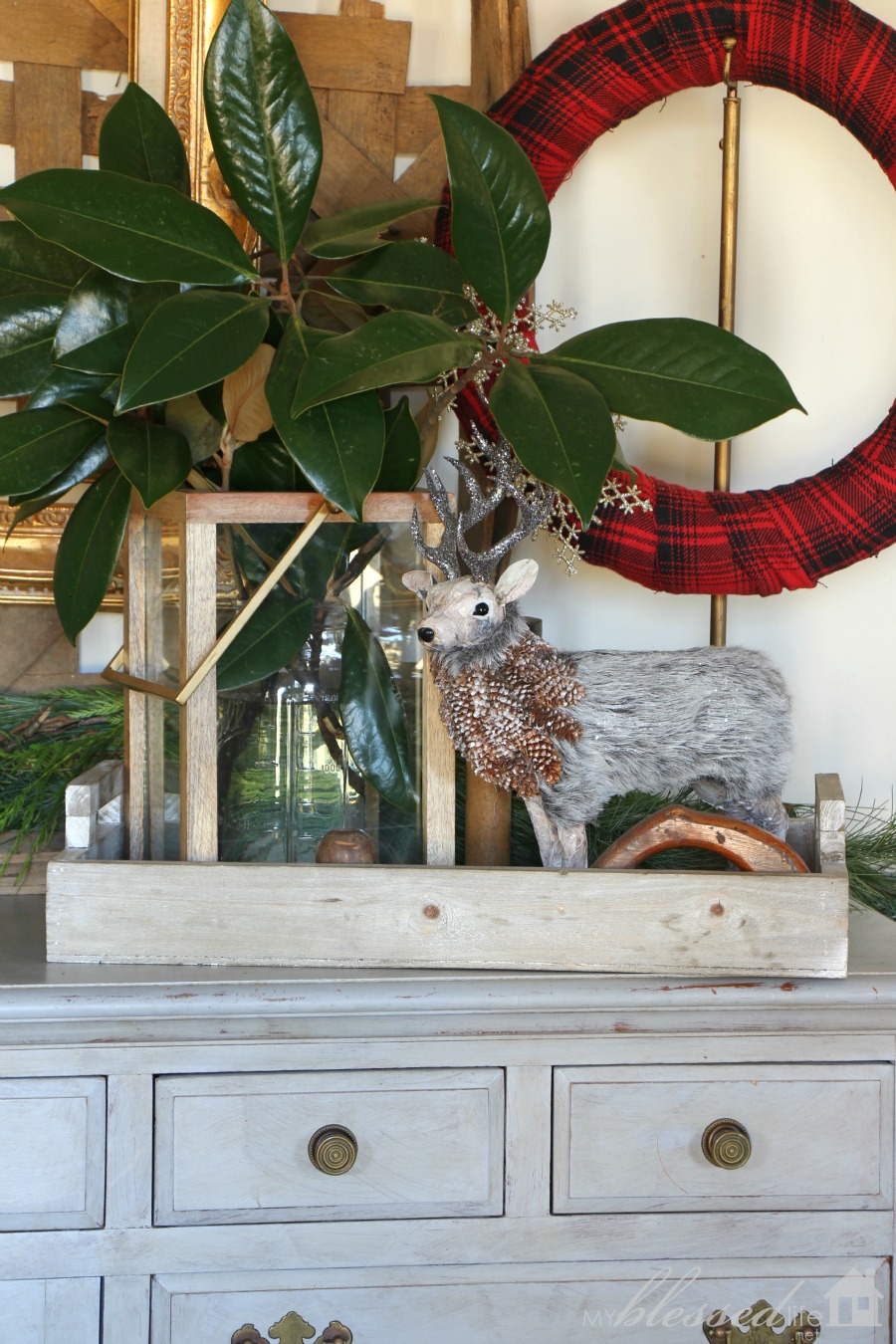 Pretty!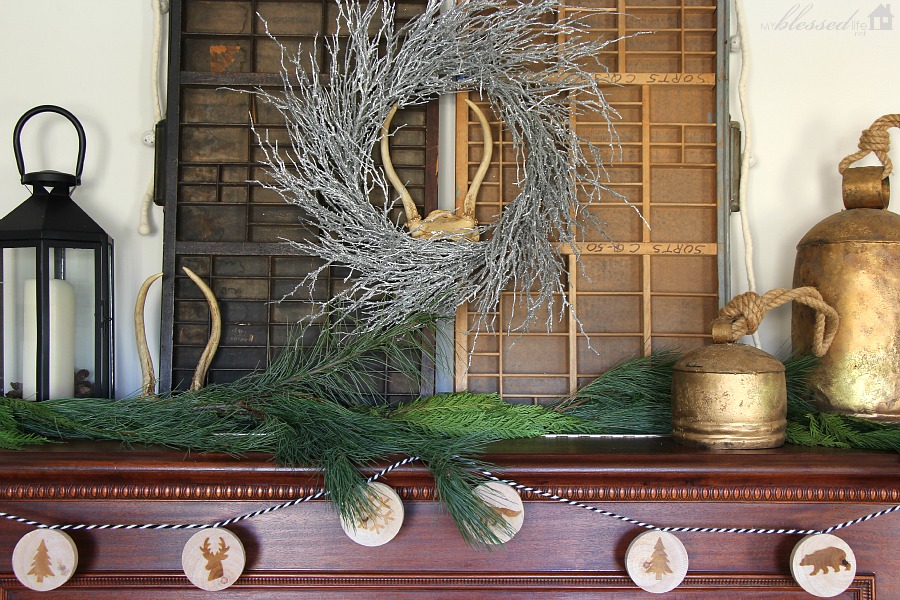 This is the top of the piano. It's simple.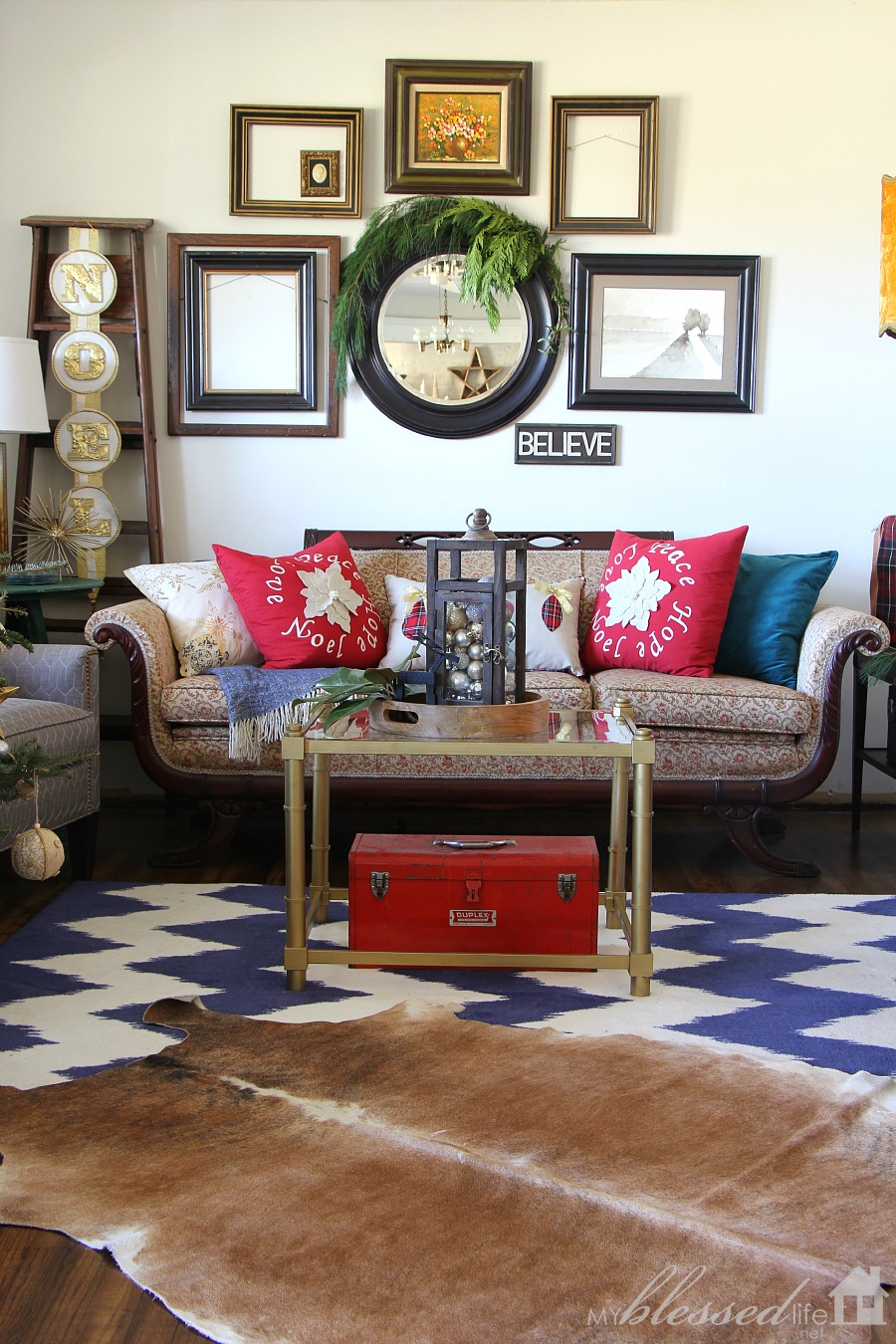 Memaw's old NOEL sign makes me smile. It wouldn't feel like Christmas without it hanging up somewhere.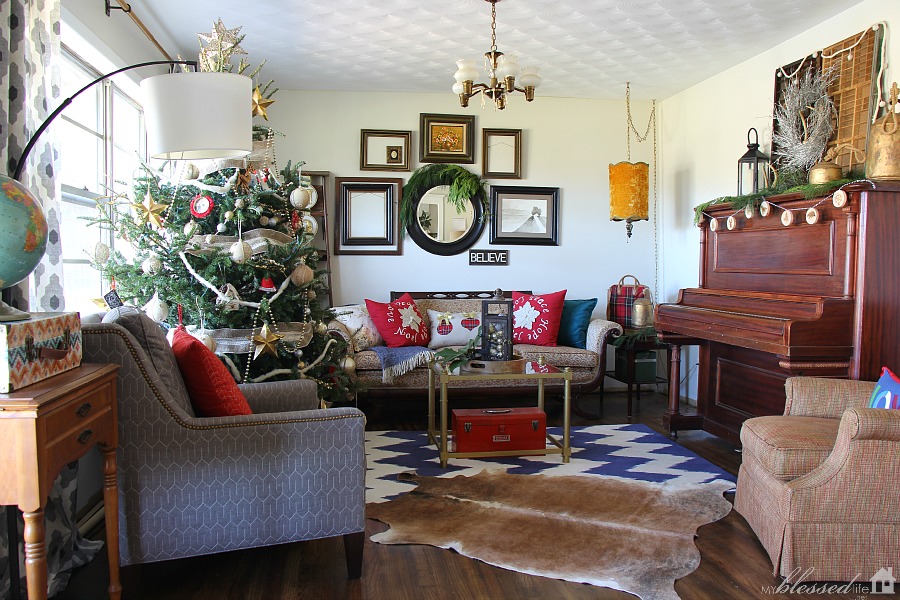 We are planning a remodel to finish up projects that we've started and haven't finished yet. 2016 is going to be a fun year of a lot of updates! This room is getting new windows, crown molding and baseboards for starters! 😉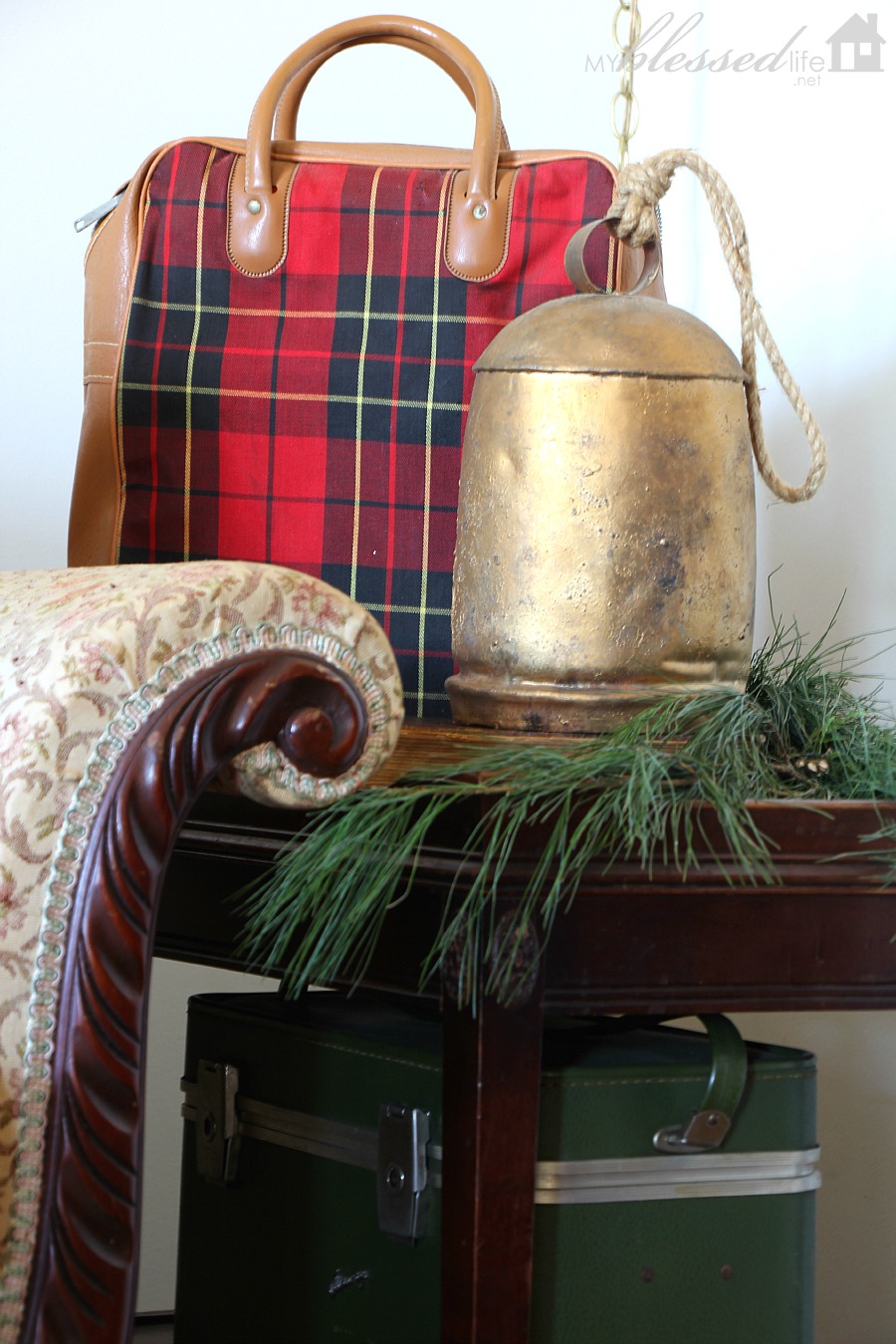 If you've been reading my blog, you know I have a thing for plaid. When I saw this Thermos case at an antique store a few weeks ago I knew it had to come home with me. Isn't it so cool?!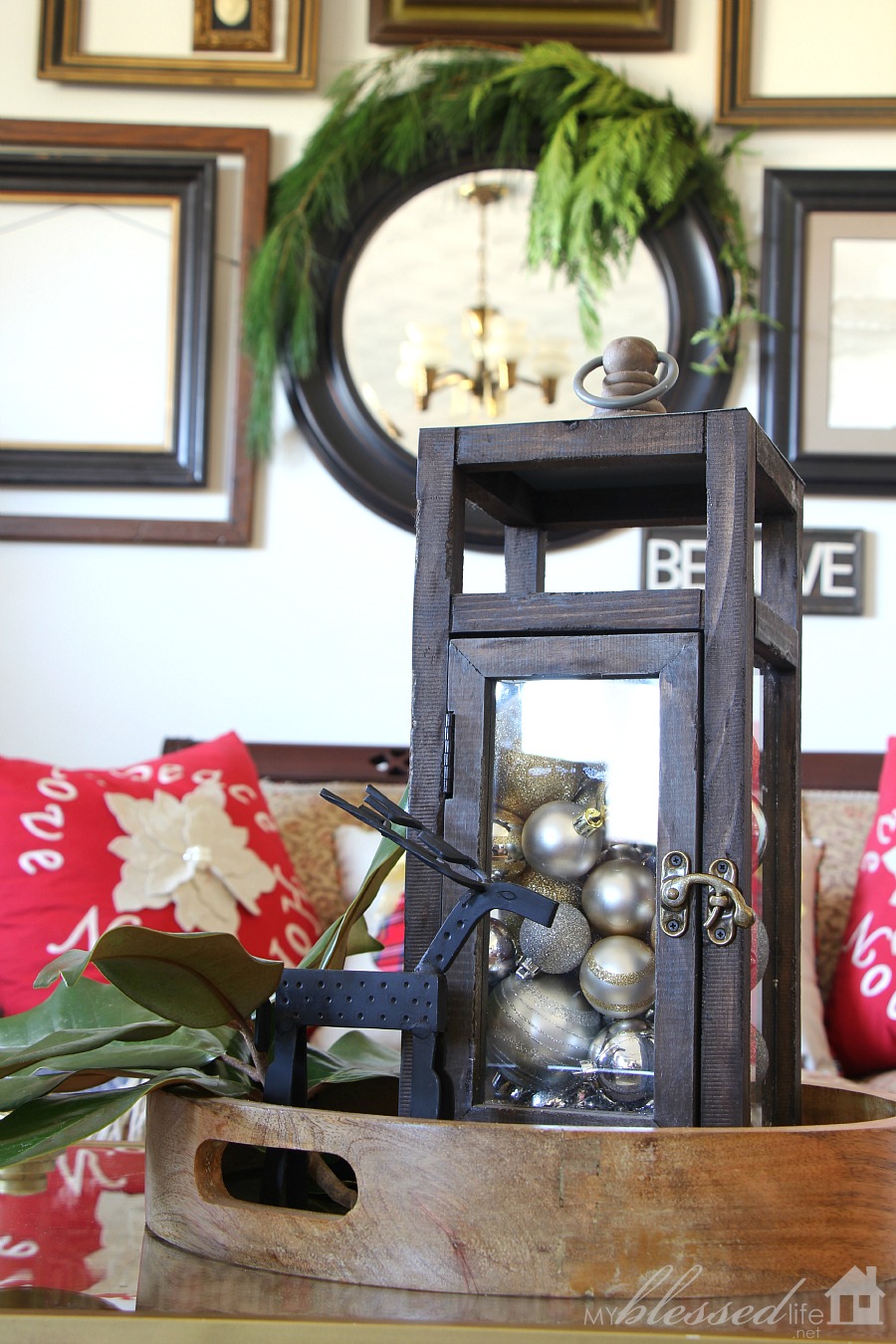 Kid friendly coffee table decor = shatterproof ornaments.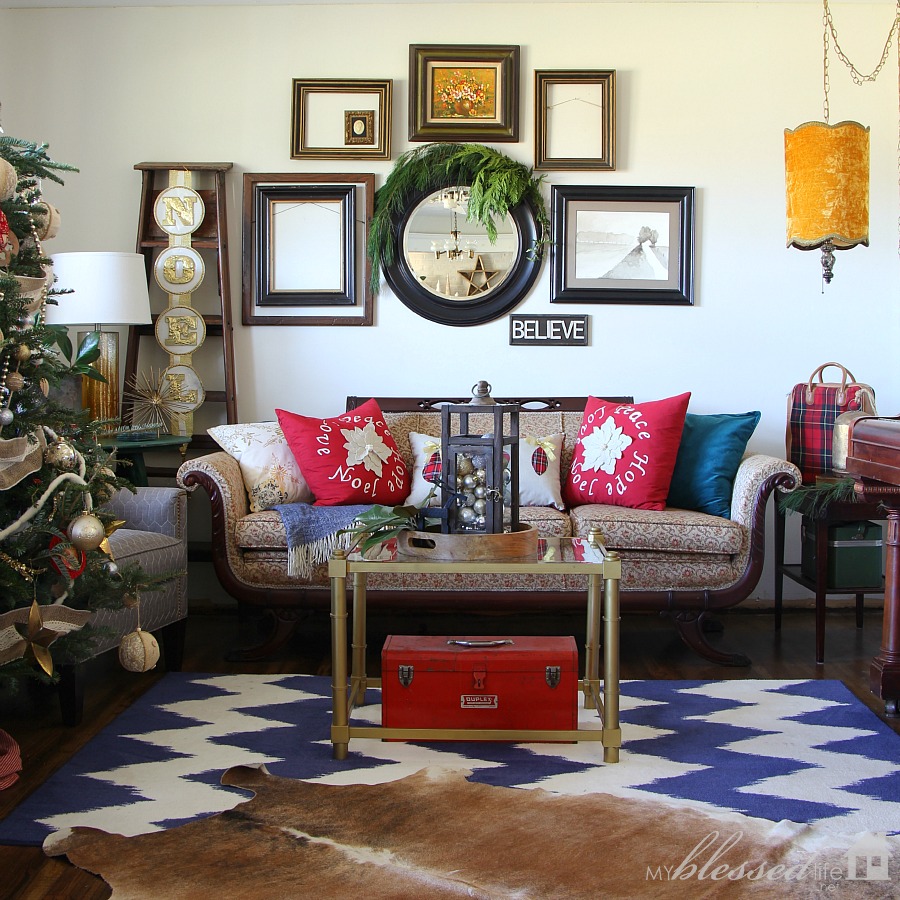 This room makes me so happy. It's not about the stuff (although I do love pretty things!), but I love the wonderful memories that have been made in this room over the years.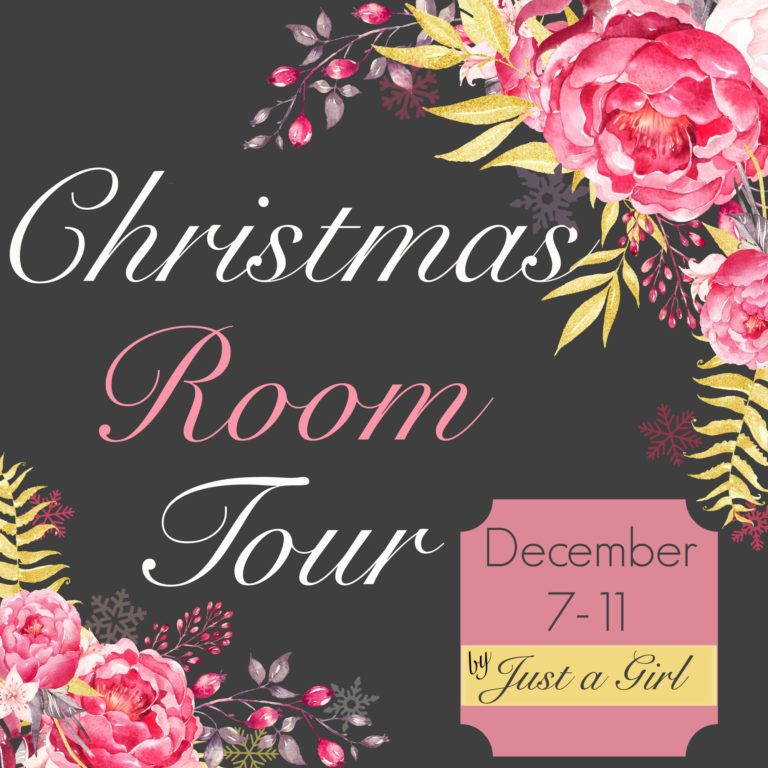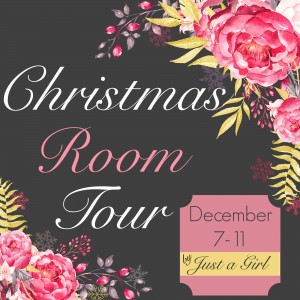 Thanks so much for stopping by for a look! Your next stop on the tour is Gina's adorable shabby cottage! You can check out all the rooms by clicking the button above. 🙂
Happy touring!
xoxo
Myra