Good morning and Happy Fall! It's my absolute favorite time of year! Hooray! In the past few weeks we have had the house re-plumbed and it's currently being re-wired and everything is topsy turvy. I'm ready to get some organization and decorating done. To keep my sanity from workers being in my house every day, I decorated the mantel for Fall. 🙂 I love how it came together.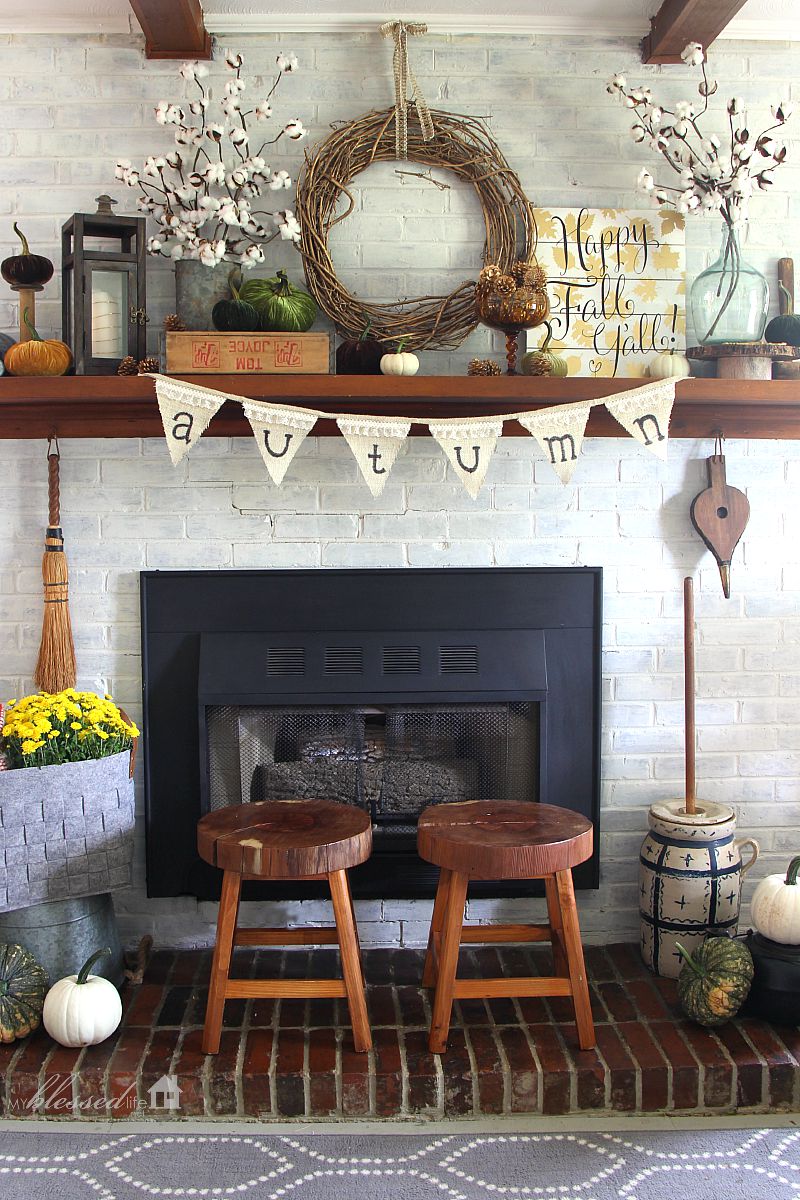 [pinit count="horizontal"]
Welcome Fall!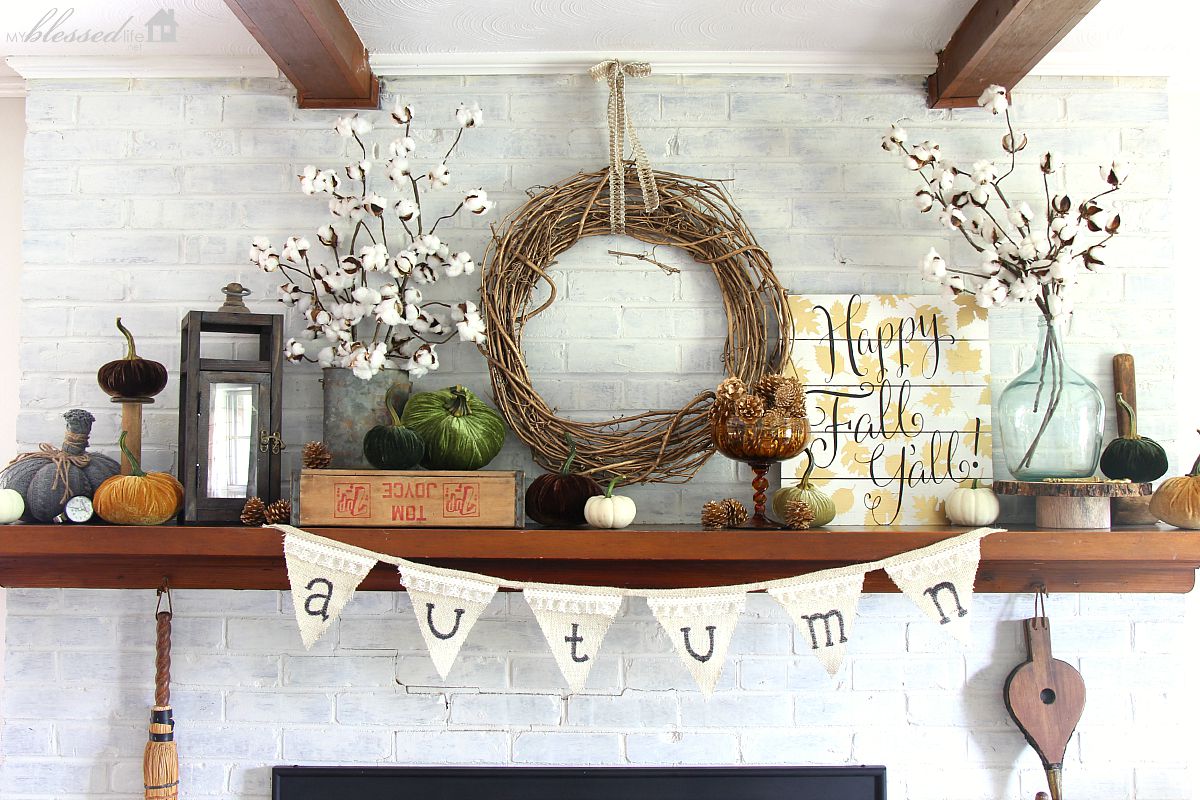 I was totally set on using cotton in this year's mantelscape, so I ordered some from the Perfectly Imperfect shop. It adds a wonderful texture to the mantel.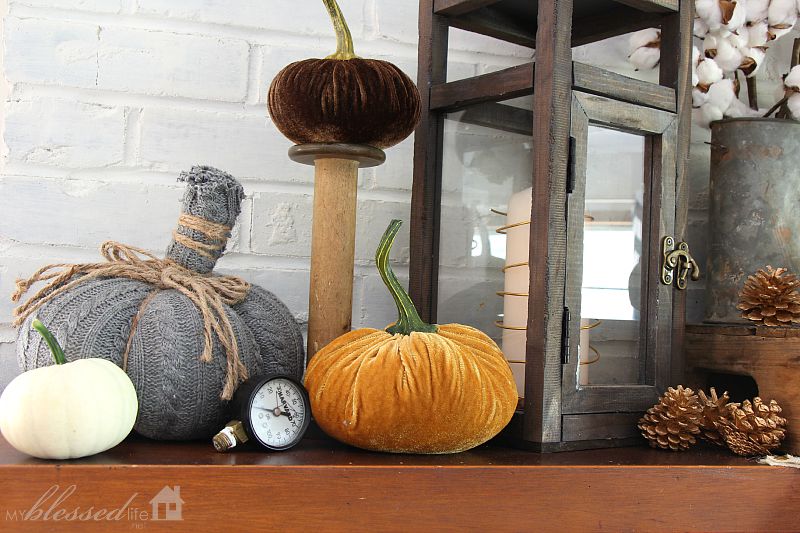 As always, I shopped my house and layered various things together until I liked how it looked. 🙂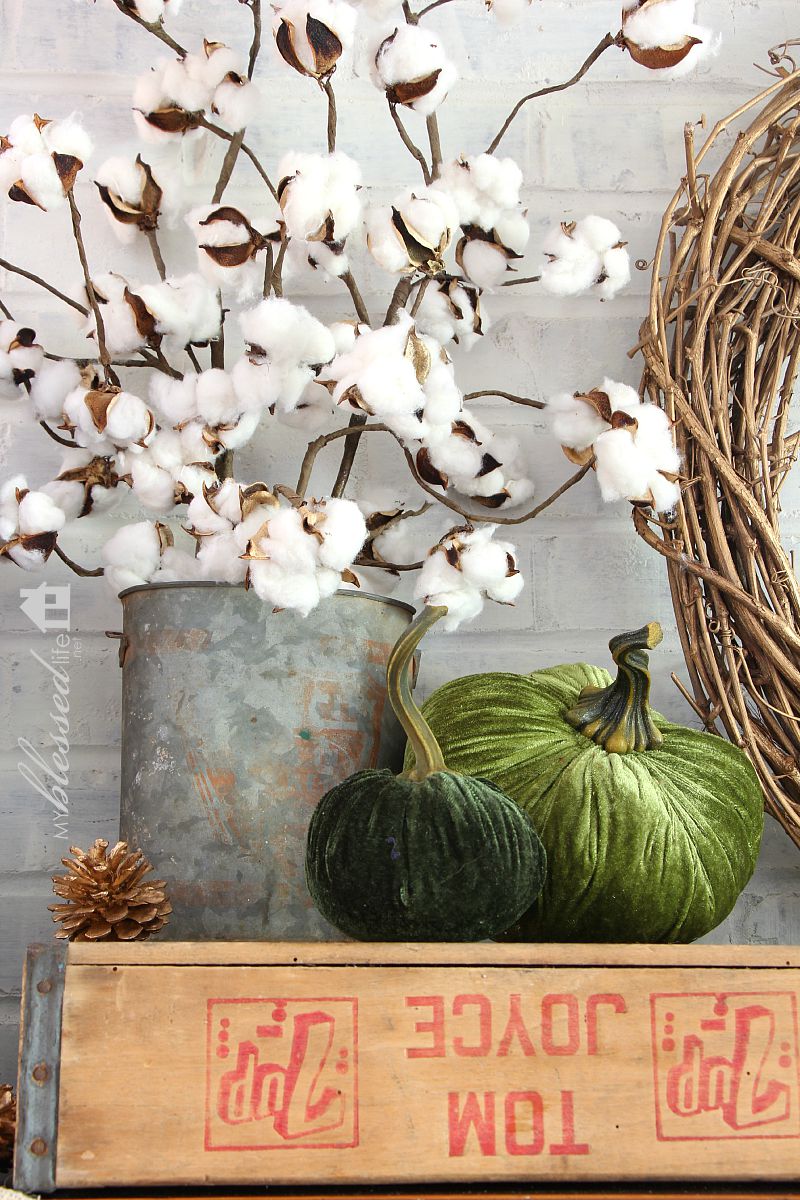 My mom asked me if it bothered me that this box was upside down. It doesn't. I'm a weirdo. Also, I love the velvet pumpkins. I don't think you can ever have too many of them.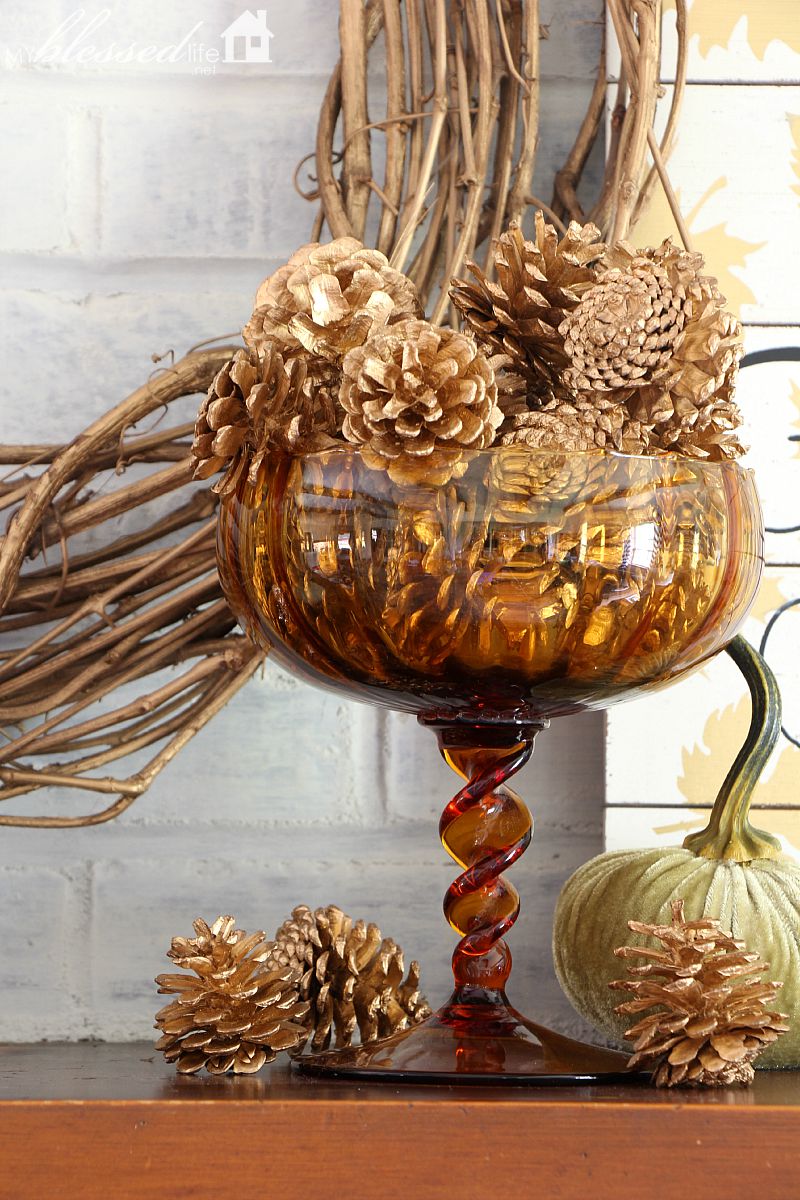 This amber footed bowl was Memaw's. I'm so happy to have it out where I can see it…and where it's away from little fingers. Haha!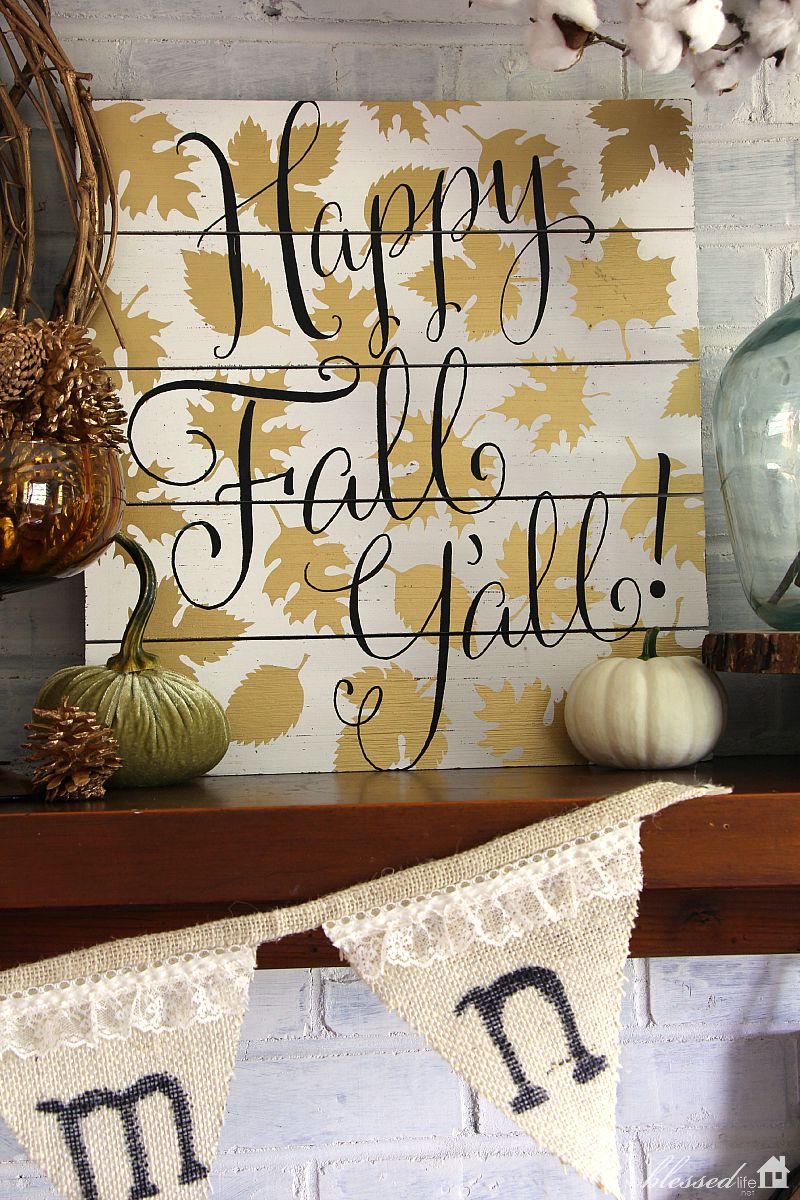 I got the Happy Fall Y'all sign from Hobby Lobby. I love it!!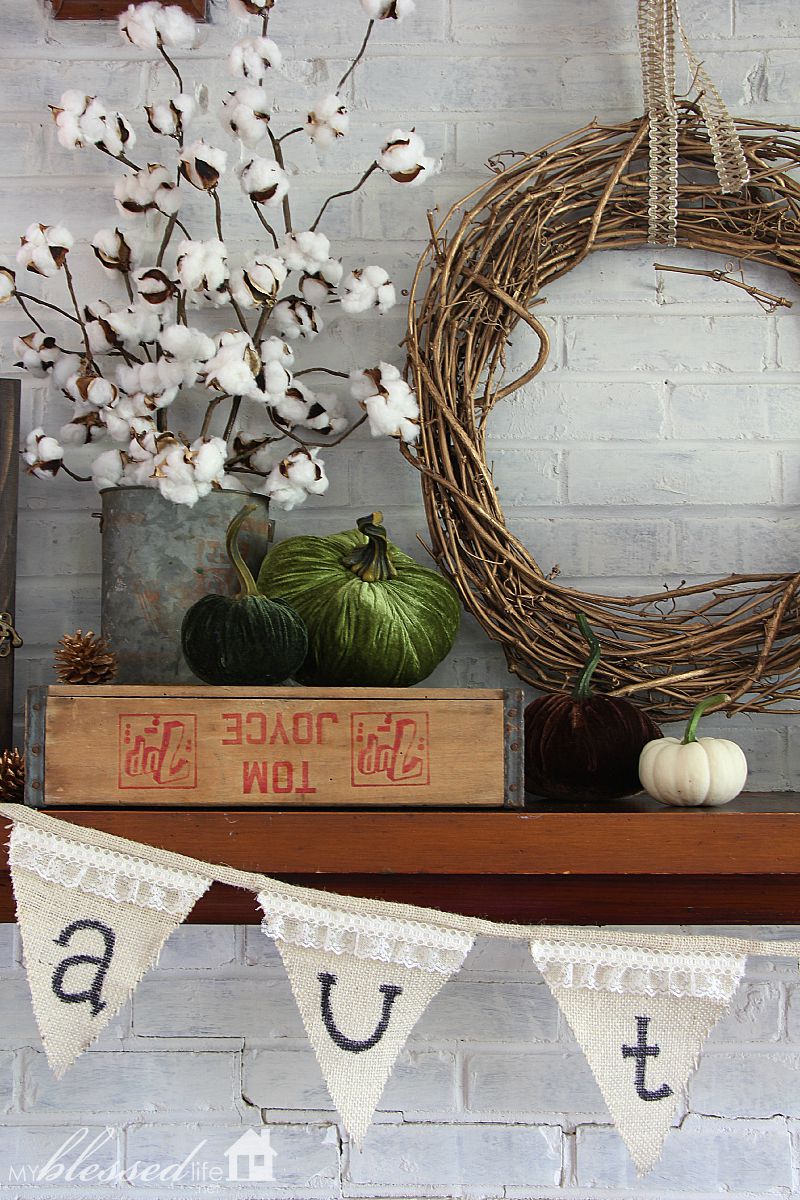 I've used the Autumn bunting for several years now. I think I'm almost tired of it. I will probably do something different next year. But it will do for now. 🙂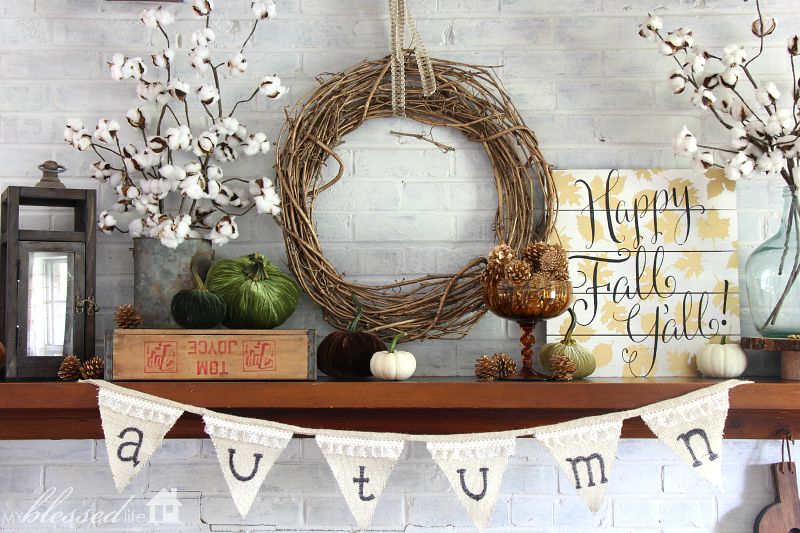 I'm going to stop talking and just let you look! 🙂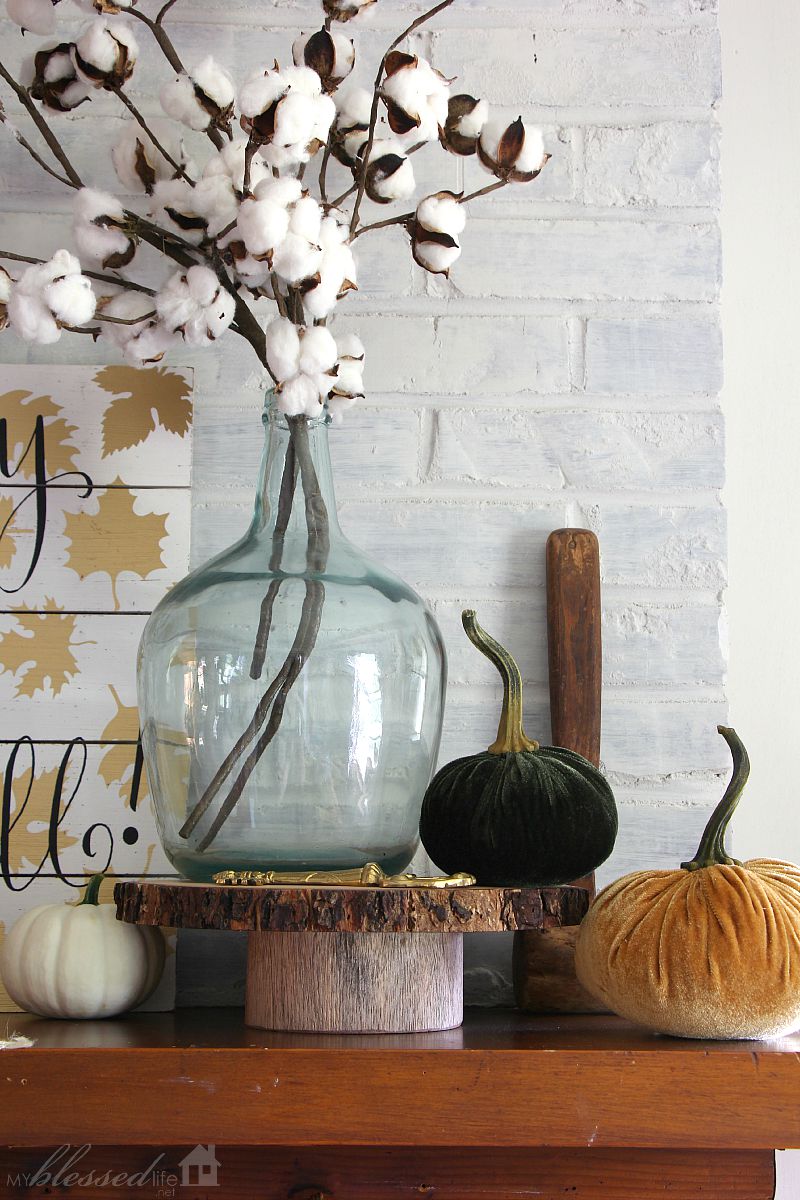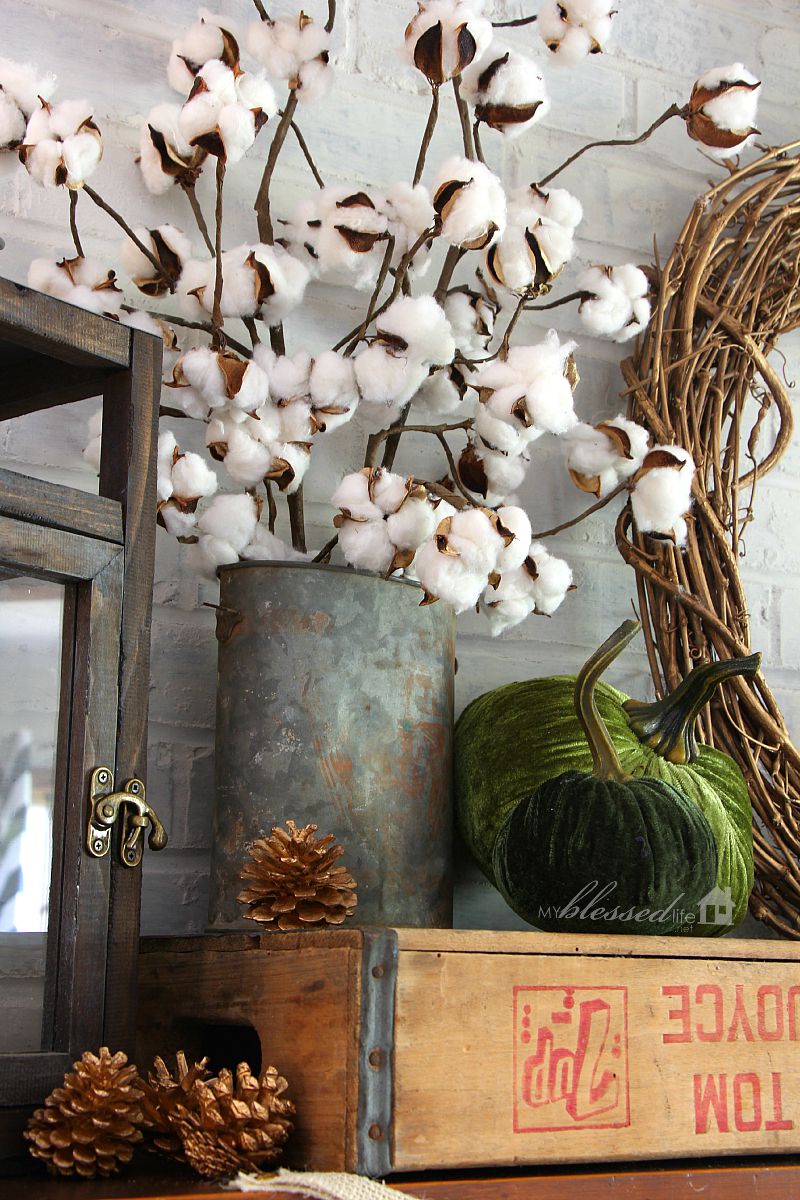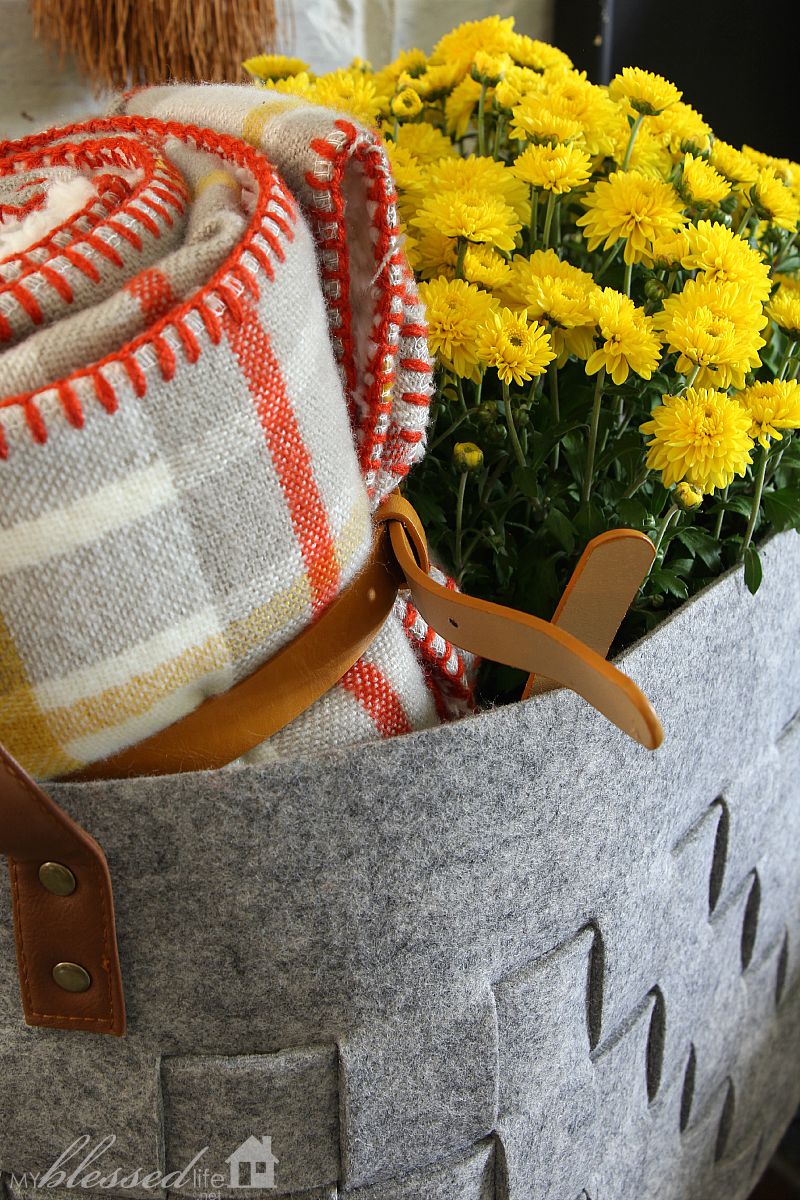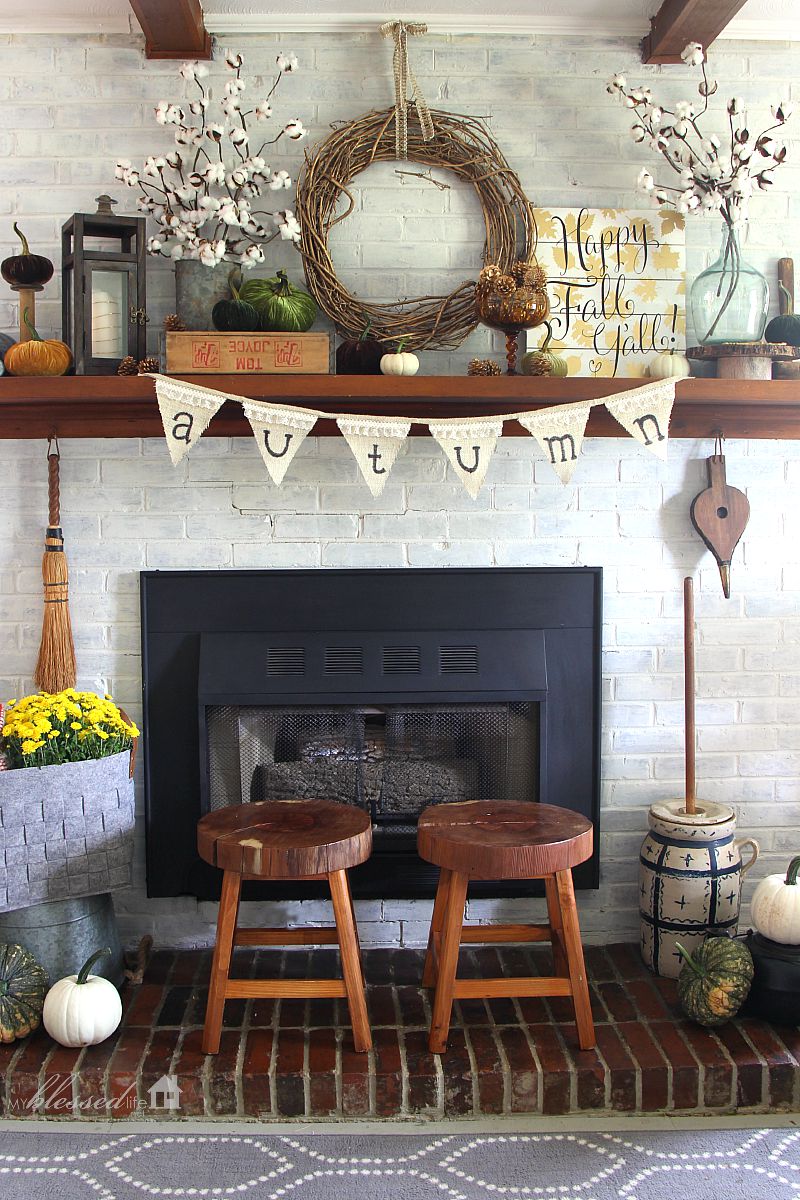 [pinit count="horizontal"]
And that's the Fall mantel this year! I wanted to go more neutral rather than use the bright oranges like I have done in the past. Change is good for the soul. 🙂
Have you decorated for Fall yet?
Be sure to check out all my other Autumn related posts for inspiration!
XOXO
Myra