Handmade Vintage Christmas Ornaments
Good morning, lovely friends! I hope you are having a festive December! My husband whisked me away on Friday for a fabulous dinner and Handel's Messiah at the Nashville Symphony. We came home on Saturday after some shopping and visiting historic Franklin, TN for their Dickens {as in A Christmas Carol} Christmas weekend. Then my mom,my mother-in-law and I went on our town's Christmas tour of homes in the historic district. It was pretty much a perfect December weekend. 🙂
First off, I have to say THANK YOU for all the love and comments on our Woodsy Glam Christmas Home Tour. You all blew me away and I am just so grateful that you all are my friends and readers! Mwah!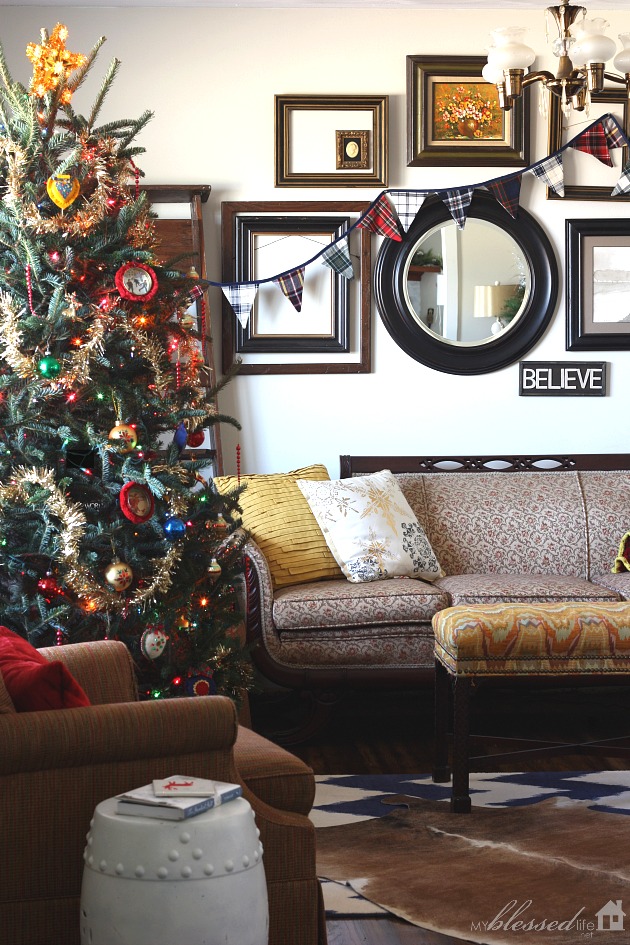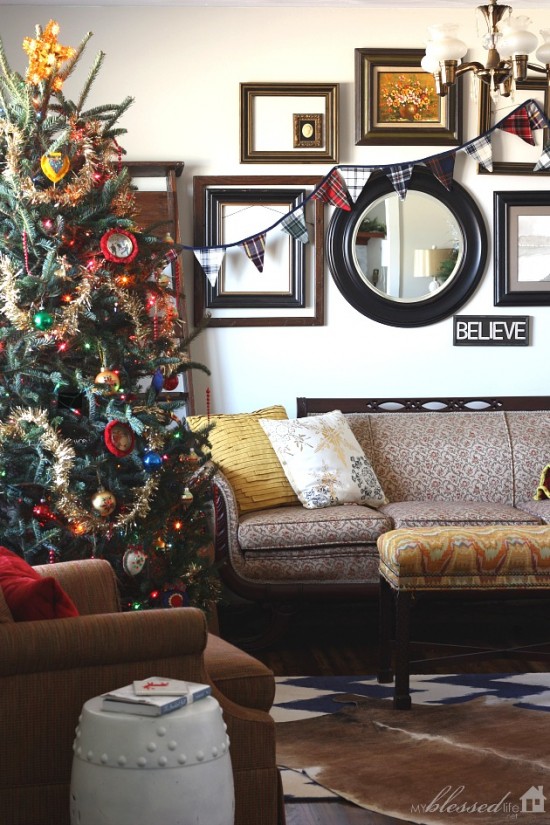 I wanted to share a few of my favorite handmade ornaments from our tree this year. They were Memaw's ornaments and I'm hoping that all the family can divvy them up after Christmas. I don't want to forget any of them because of sentimental value, so this is the best way for me to remember. 🙂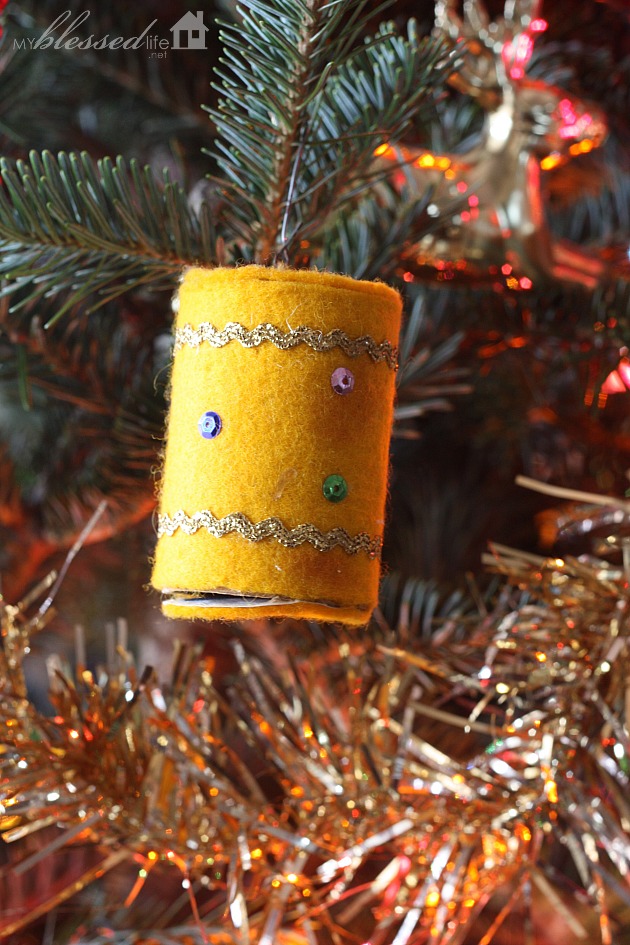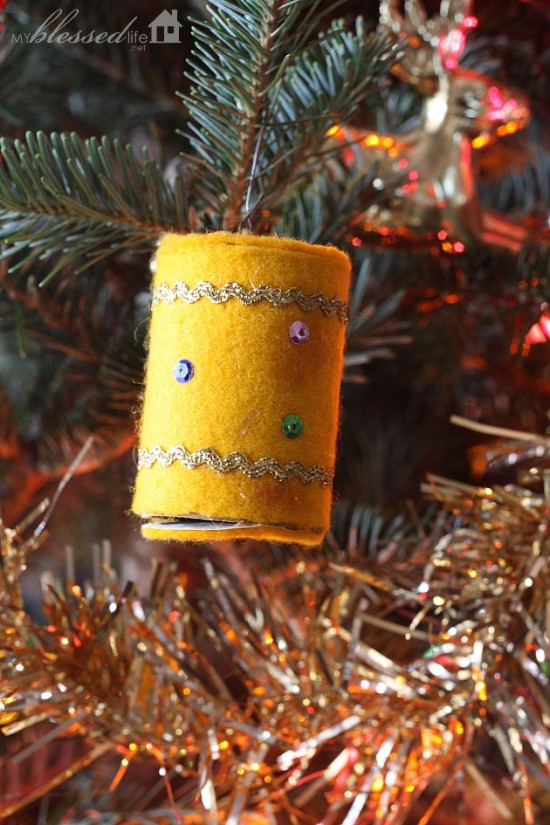 I have always loved this adorable ornament. I think it's made from a toilet paper roll. I love the colorful felt, zig zag trim and sequins.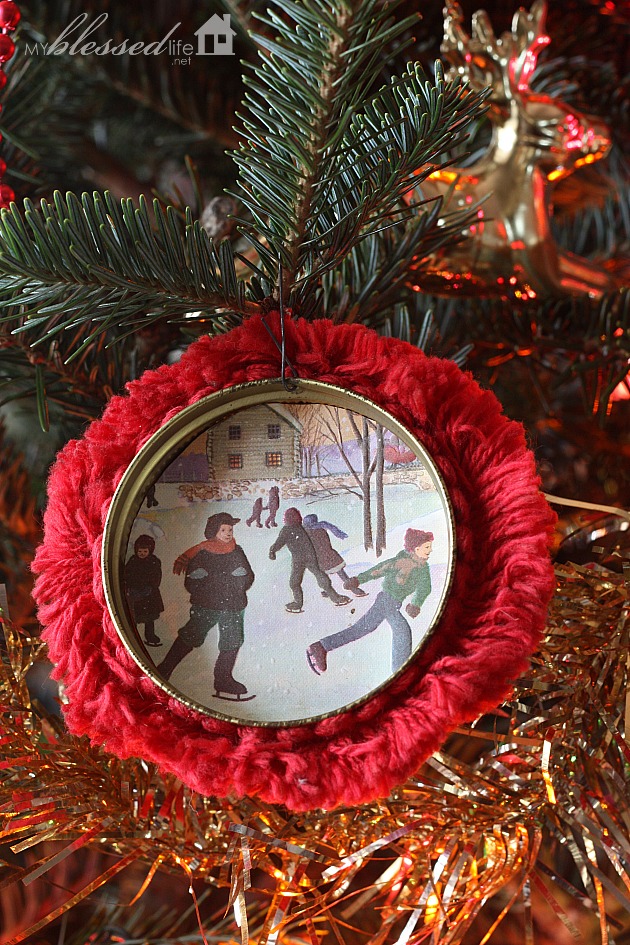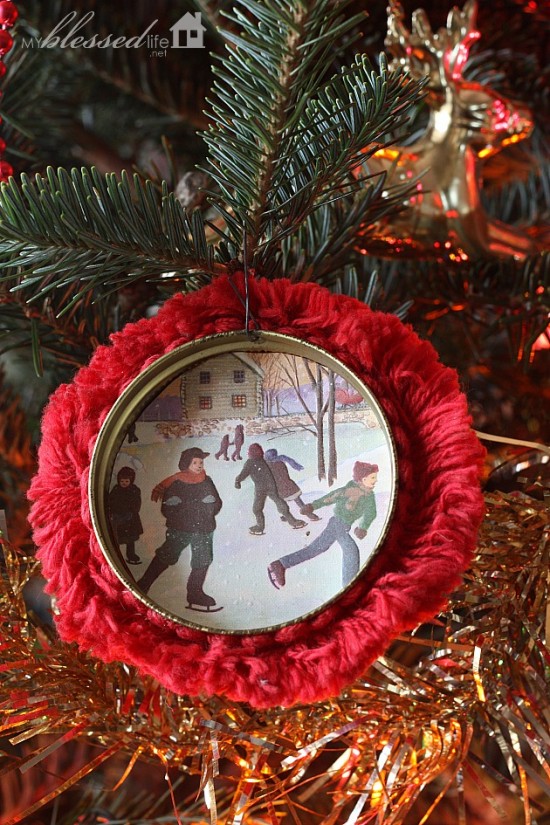 This one is made from a jar lid, Christmas card and trim. Isn't it pretty?!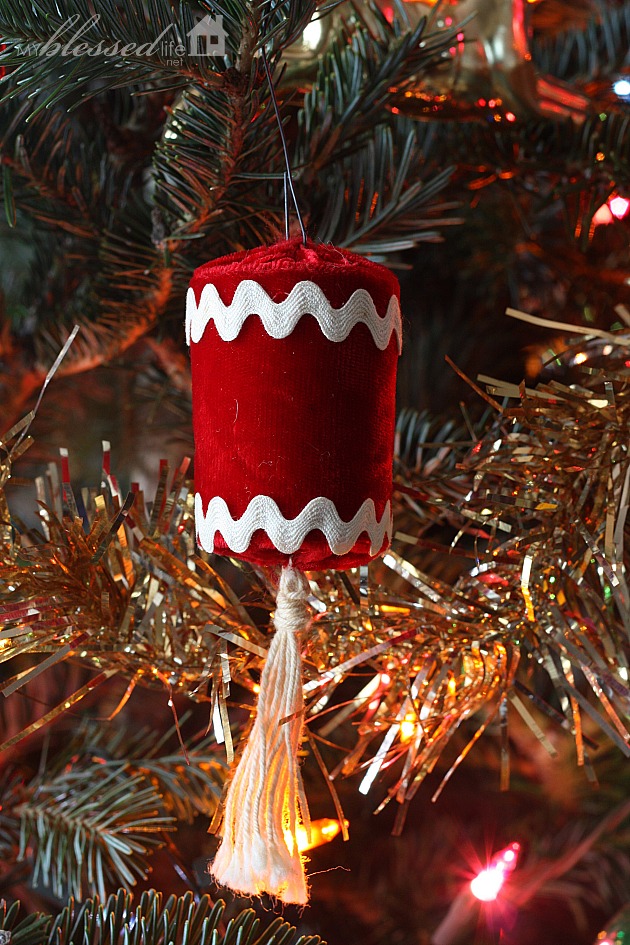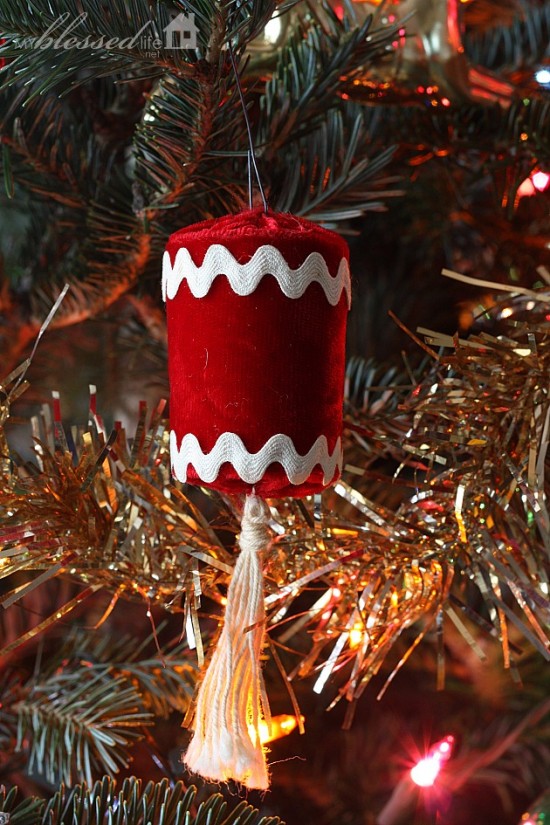 This is another one made from a toilet paper roll. It has always been one of my favorites.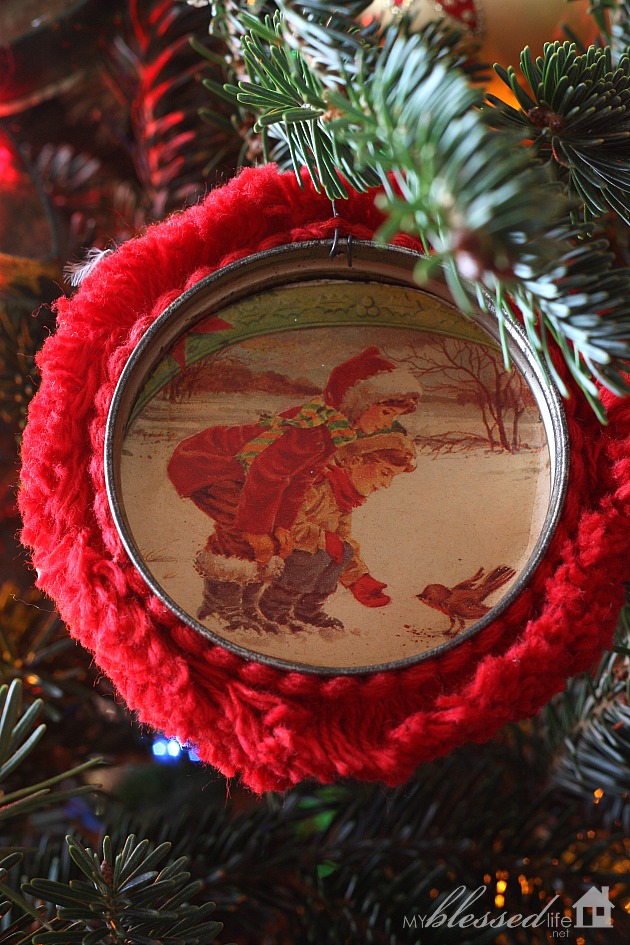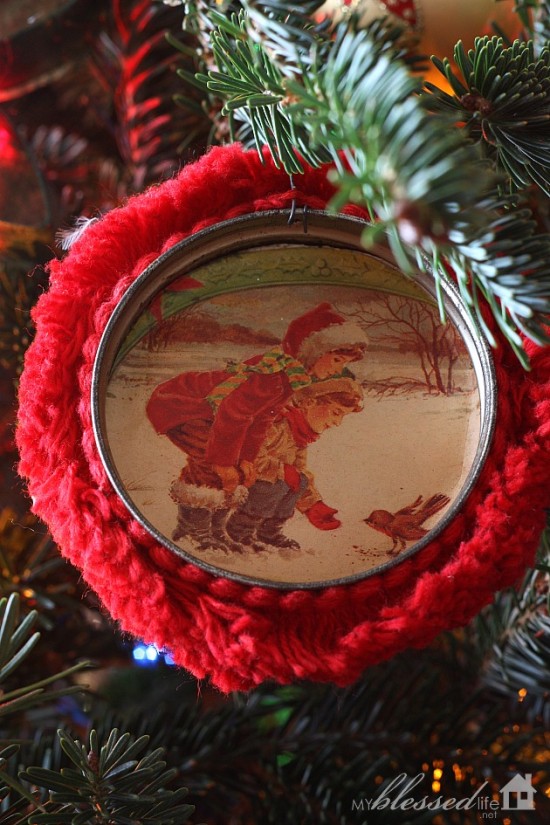 I love how festive and meaningful handmade Christmas ornaments are.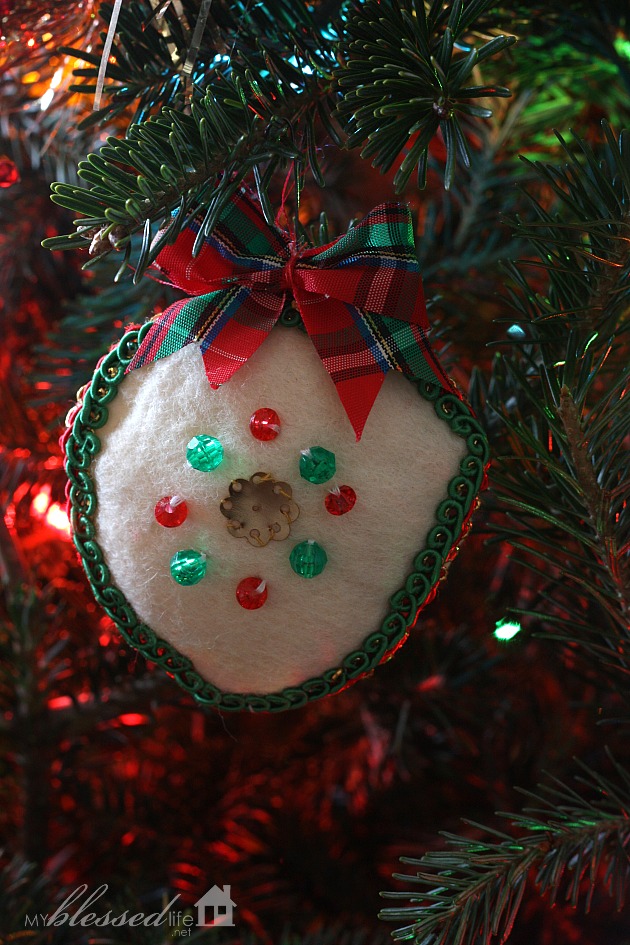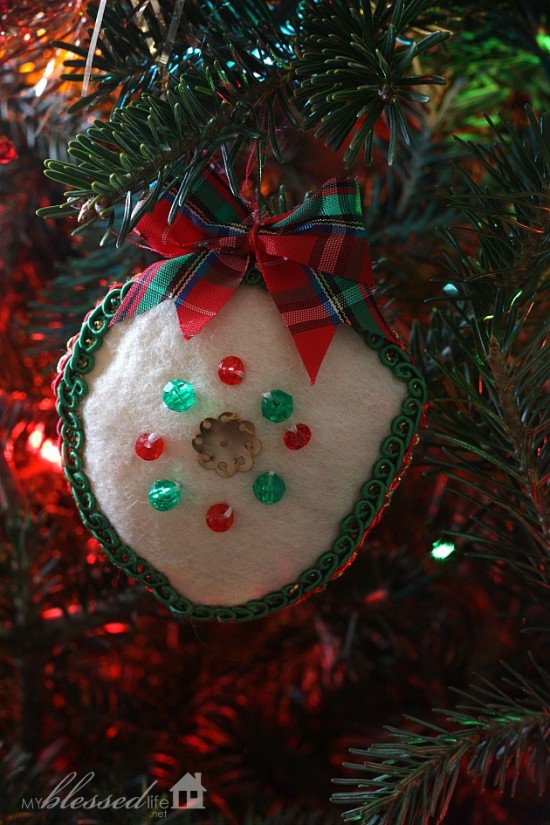 This is the first of many handmade, trimmed-out felt heart ornaments. I love that they are hearts because our family is very close.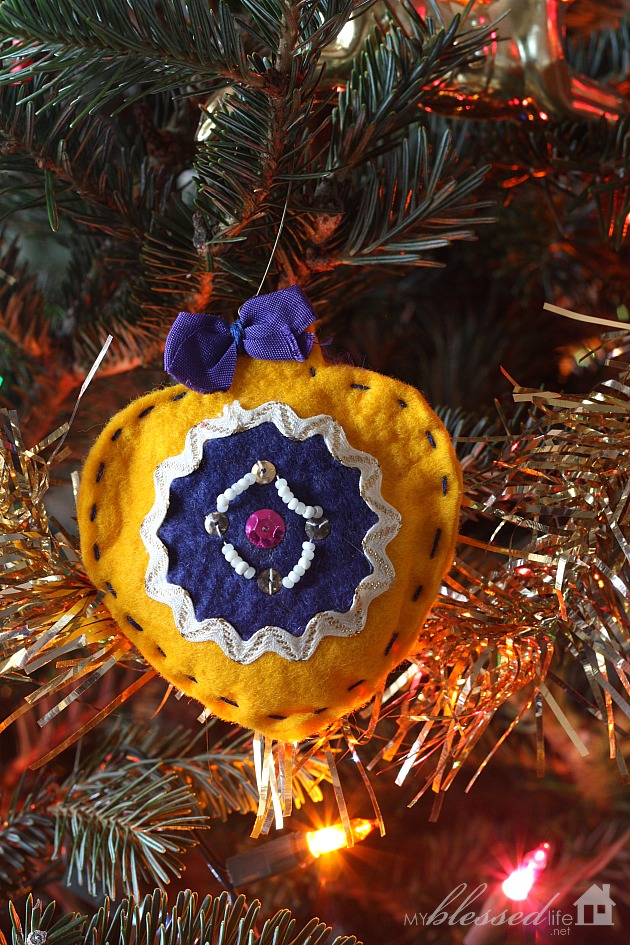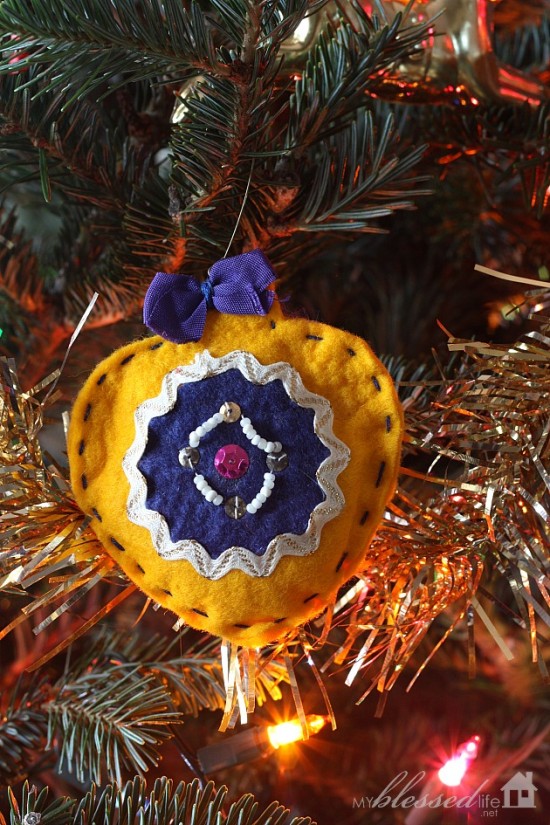 I love the hand-stitched edge and the detail on this one.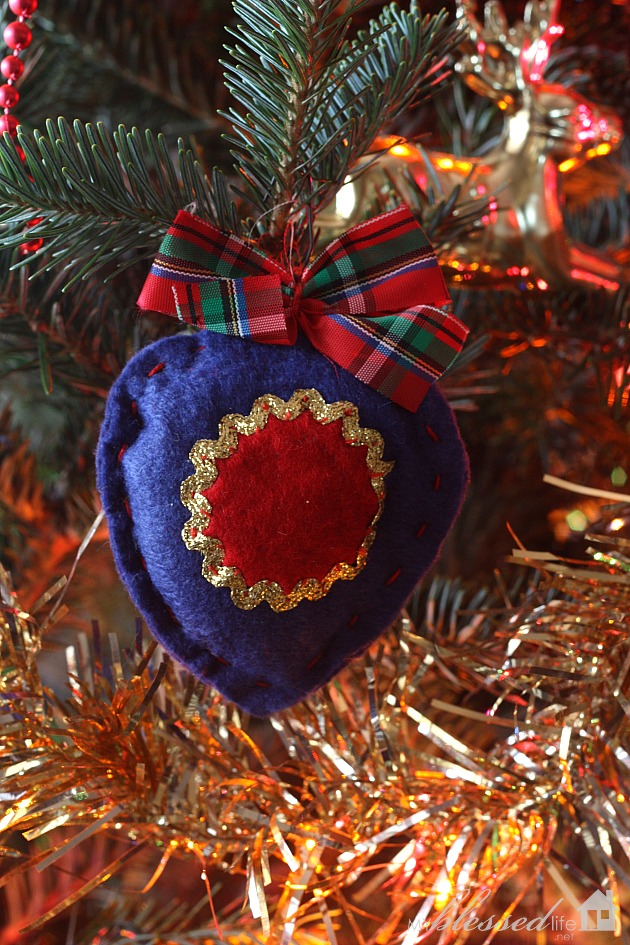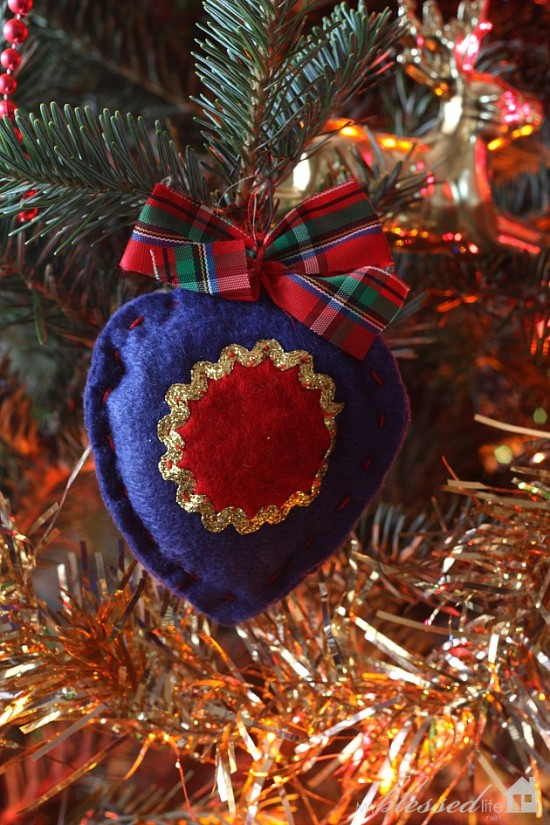 Of course, the plaid bow on this ornament makes me smile since I'm all into plaid this year. 😉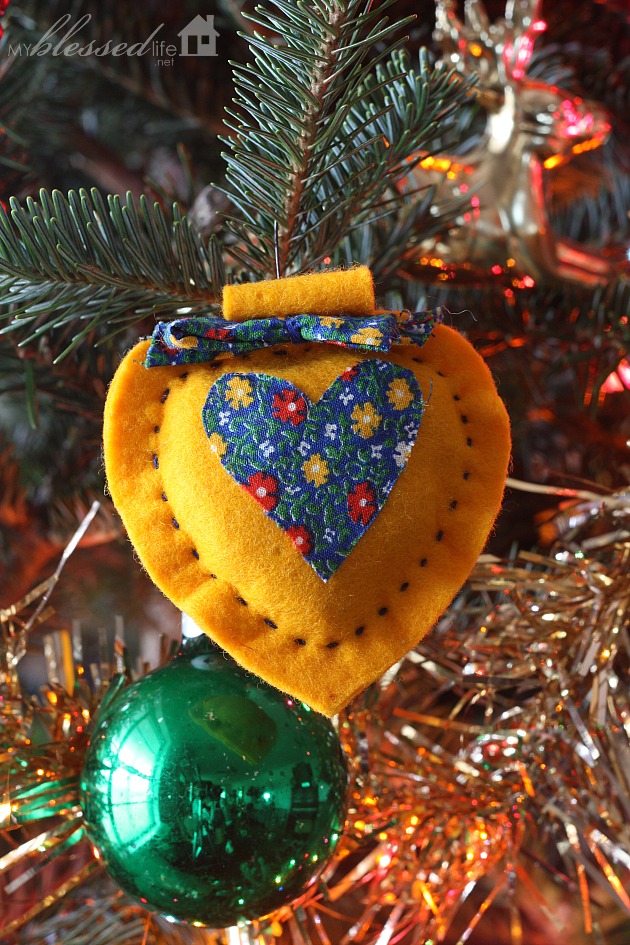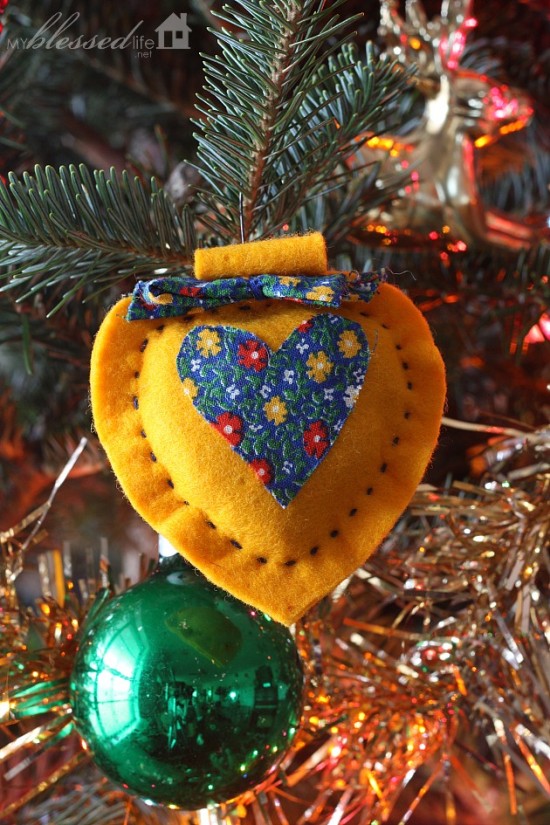 Love.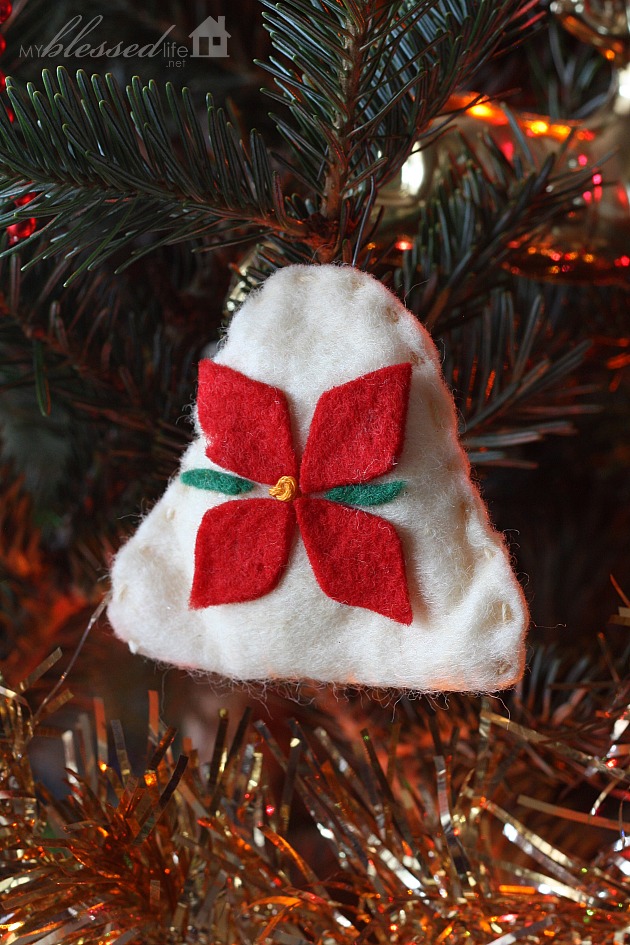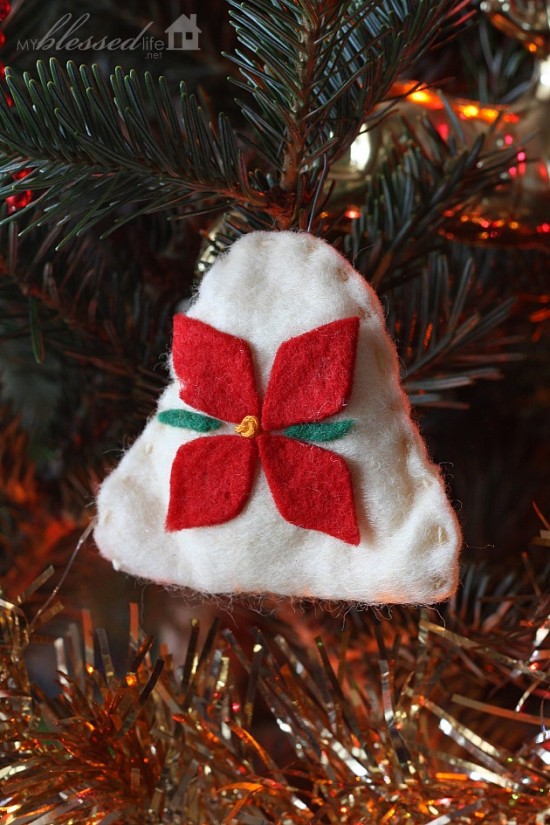 Of course, it wouldn't be Christmas without a bell or two. And a bell trimmed with a felt poinsettia is even better.
All the felt ornaments are stuffed with a bit of batting to give them more oomph.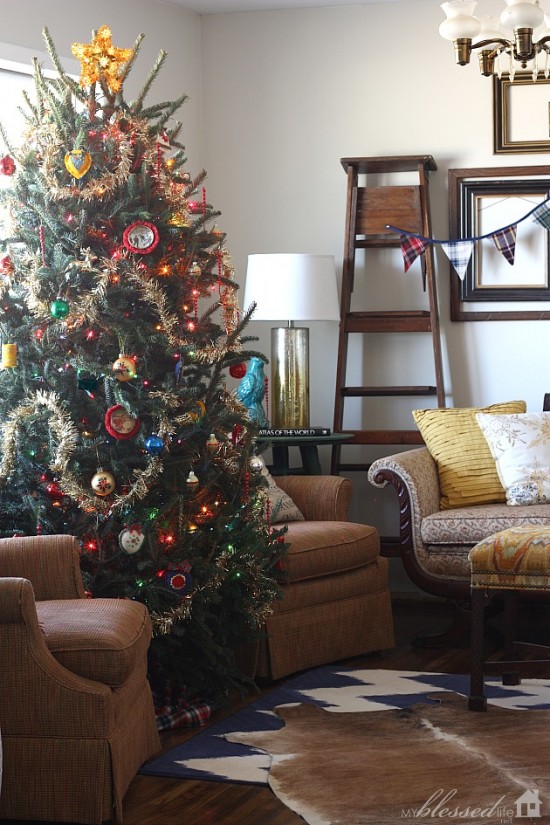 I've always loved Memaw's gold tinsel garland even though it seriously sheds all over everything. Ha!
And the flashing star. It's a sure sign that Christmas is coming.
I have the best memories of putting up Memaw's tree for her every year. It was a family tradition that I've missed so deeply.
I'm thankful to have these sentimental ornaments to look at this year. 
They make remembering easy.
Do you have handmade ornaments on your Christmas tree from years past?
xoxo
Myra