I'm so excited to tell you about one of my favorite essential oil blends. Okay, I know I say that every oil is my favorite, but this one is at the top of the list. Peace & Calming. Oh, how amazing are those words! I'm absolutely positive that I'm not the only momma who needs a good dose of peace and calm. Ahem. Am I right?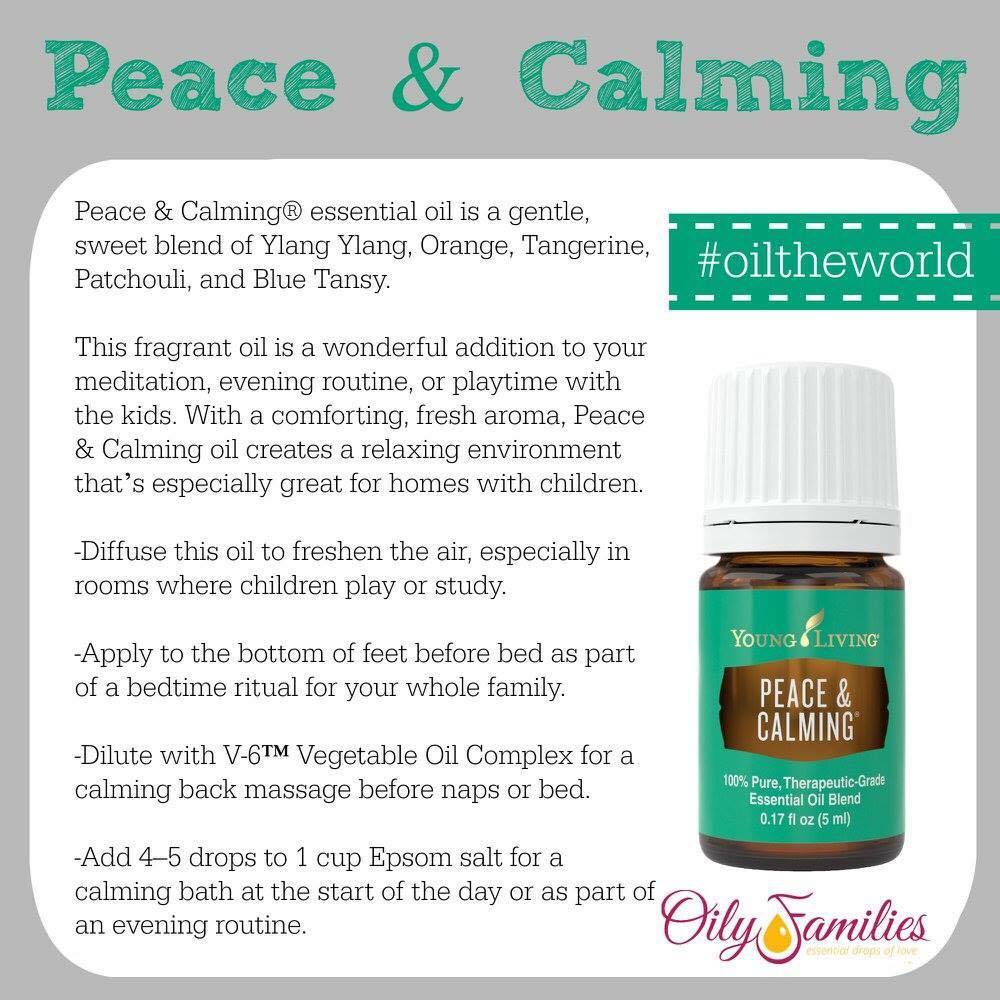 Peace & Calming is a wonderful, fragrant blend of tangerine, ylang ylang, blue tansy, orange, and patchouli essential oils. It smells ah-mazing!
Here are 10 Amazing Ways to use Peace & Calming….
1.  Rub 1-2 drops on the bottom of the feet and on the shoulders before bedtime to get a good sleep. This really works for me!
2.  Apply to wrists and neck before a stressful meeting or event. You may get compliments on how nice you smell too.
3.  Diffuse to calm the kiddos.
4.  Add a few drops to epsom salts before adding to a bath for a relaxing soak.
5.  Diffuse at night for restful sleep.
6.  Add Peace & Calming to coconut oil or other massage oil for incredible relaxation.
7.  Place a drop at the base of the skull and on wrists. Inhale deeply.
8.  Add 4–5 drops to 1 cup Epsom salt for a calming bath at the start of the day or as part of an evening routine.
9.  Use as perfume behind ears and on wrists. I alternate Peace & Calming with Valor.
10. Rub on child's feet at night to help settle.
Factoid of the day: Gary Young formulated Peace & Calming specifically for children. I love that!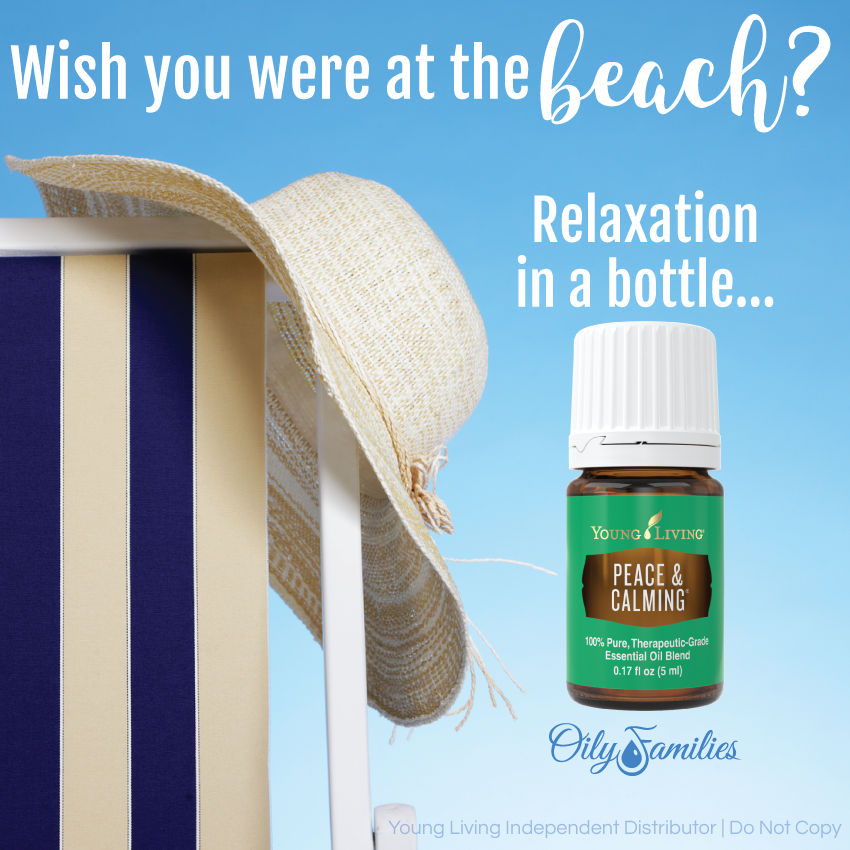 Click here for details on how to purchase therapeutic grade essential oils! They are amazing! You will also find a lot of other posts that I've written about essential oils. They have changed our lives!
Tell me…how would you use Peace & Calming?!
xoxo
Myra
*These statements have not been evaluated by the FDA. This product is not intended to diagnose, treat, cure, or prevent any disease.