Fall Wreath | Peacock And Gold
Hey y'all! I'm in the midst of my Fall nesting. We are moving in about a month or so, but I'm digging Fall decorating at our current house for now.
I'm super happy with how glamorous my Fall wreath turned out. It's so simple that it's ridiculous, but what a beauty! I wanted to do a little something different this year. I avoided traditional oranges and golds and went off the deep-end a bit with gold and peacock feathers. This wreath took me all of 10 minutes. For real.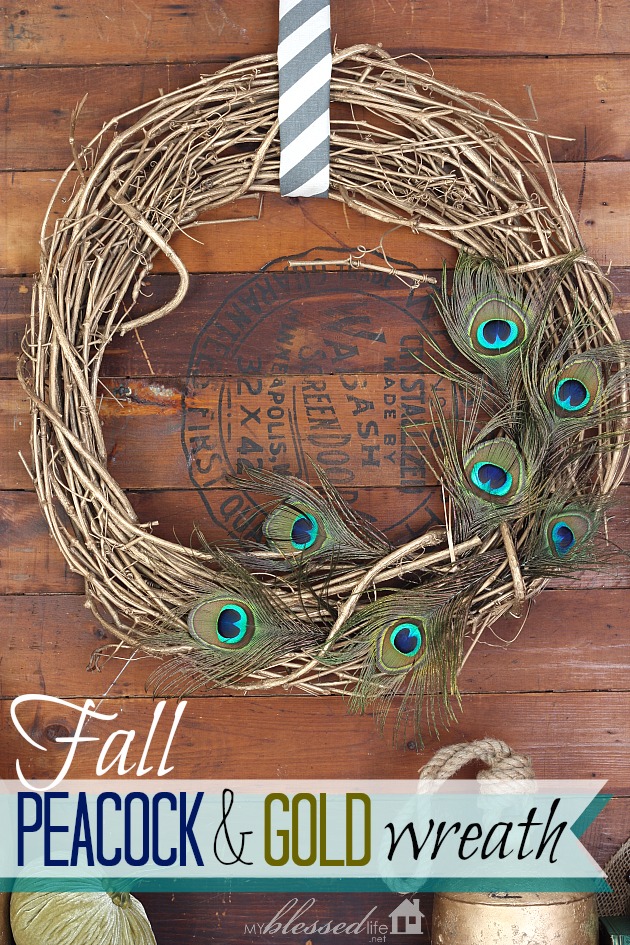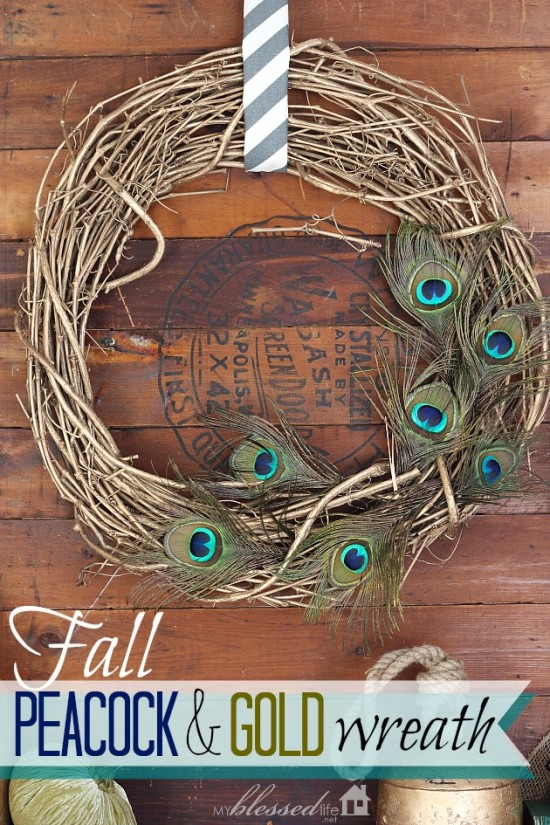 [pinit count="horizontal"]
Isn't it pretty!?
All you need is a grapevine wreath, metallic gold spray paint, a hot glue gun, scissors and peacock feathers. My grapevine wreath is an asymmetrical shape which I love. Spray paint the wreath. The goal is to just lightly spray it twice so it's just kissed with gold. Don't stress out about it being perfect.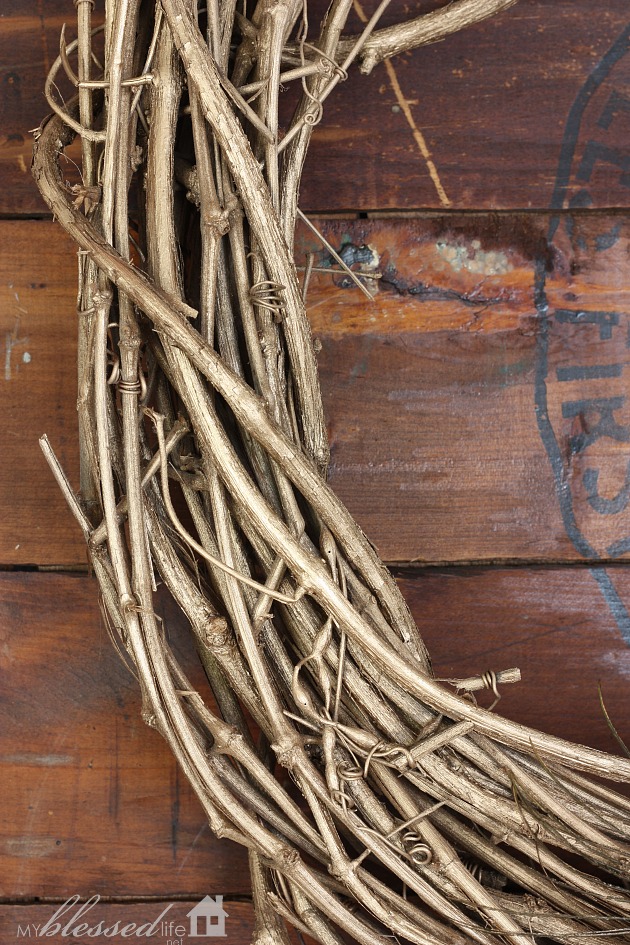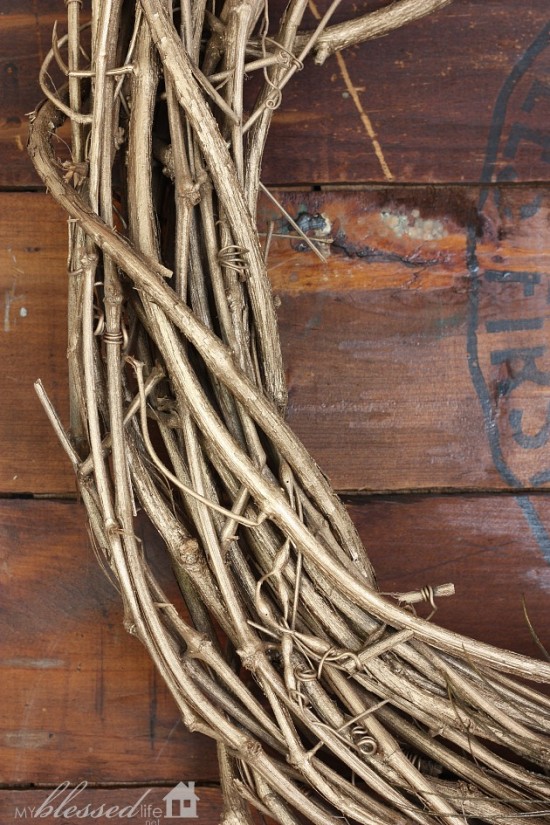 I simply can't get enough of gold lately. Jewelry, home decor and more – love it!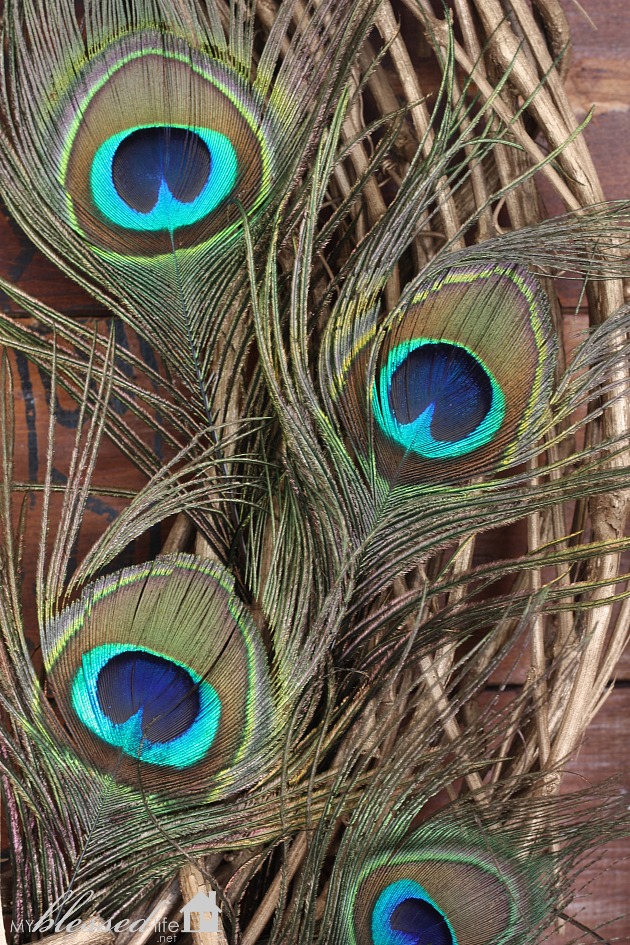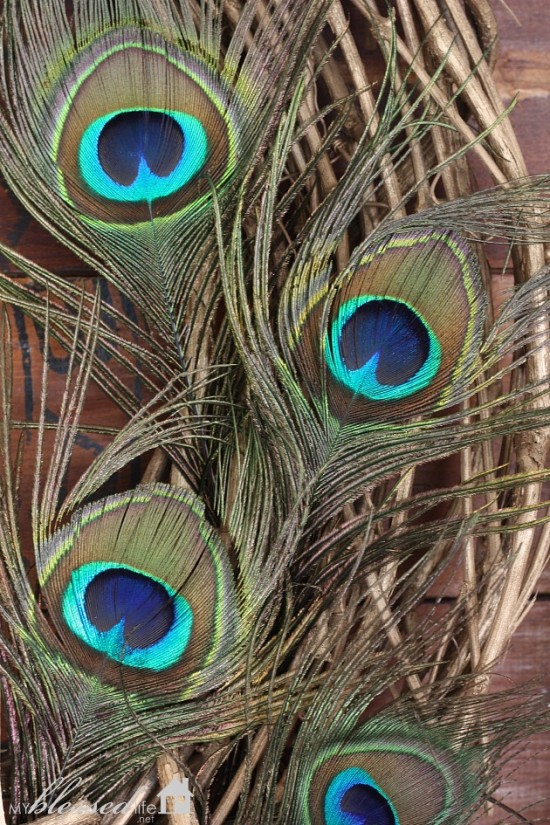 Poke the peacock feathers in and get them placed. Use the hot glue to hold them. Trim off the excess feathers so they don't stick out and look funny.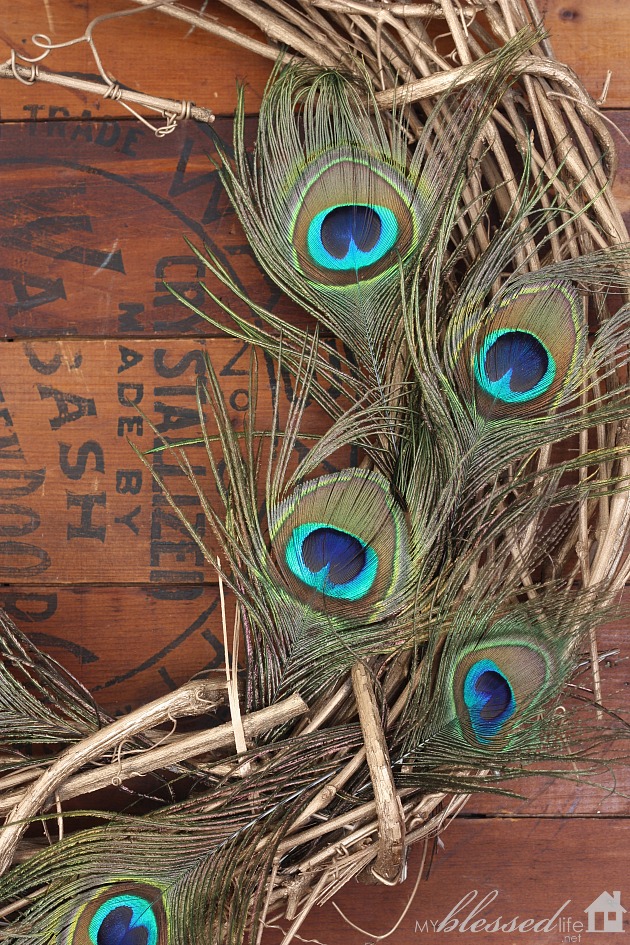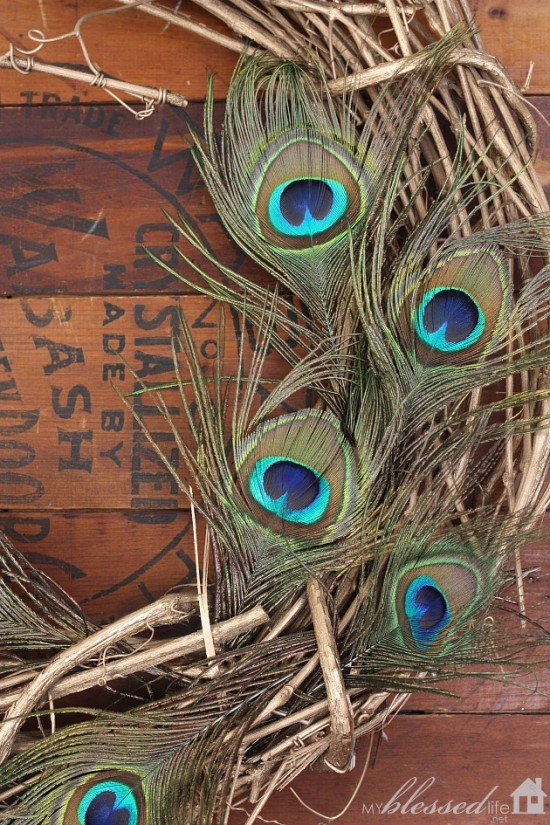 I already had the peacock feathers on hand from two years ago, so this Fall season was the perfect time to pull them out. I think they fabulous with the gold grapevine wreath.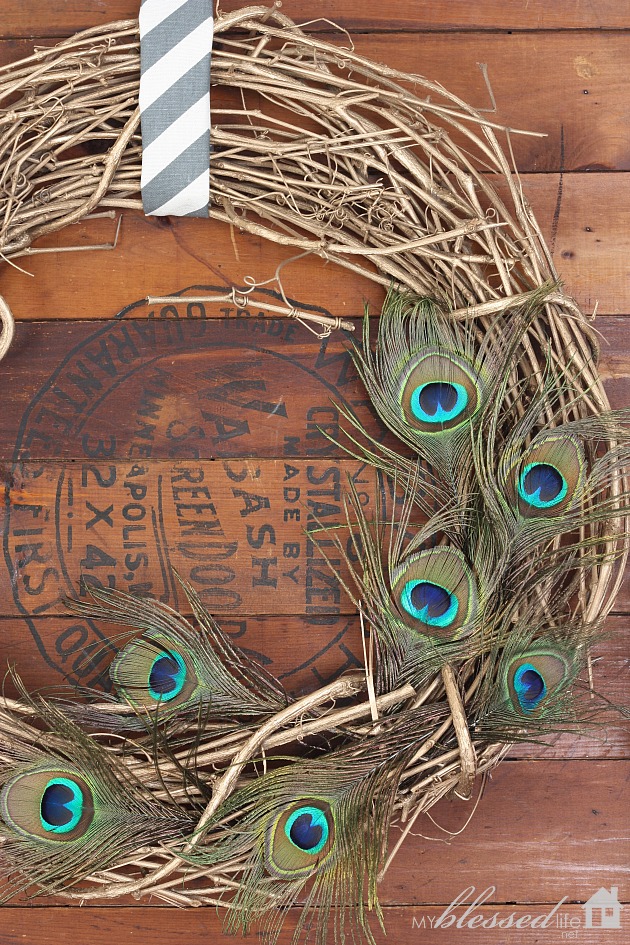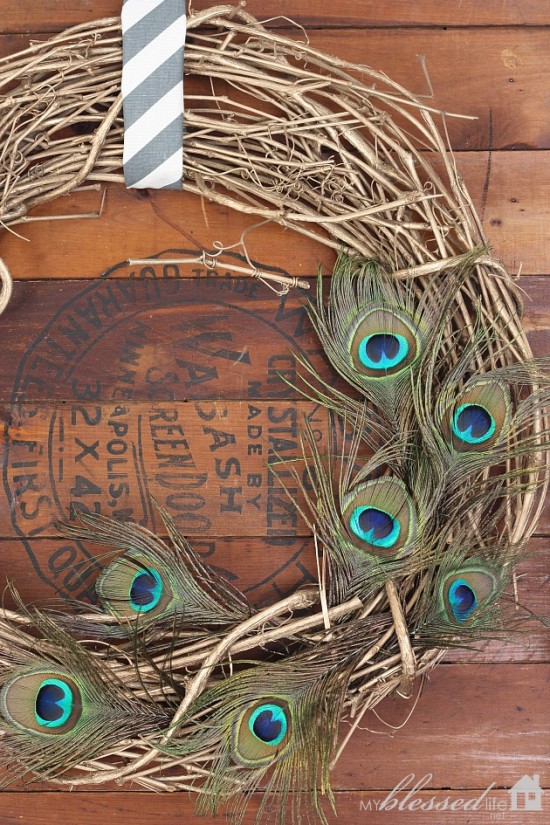 Another beauty shot!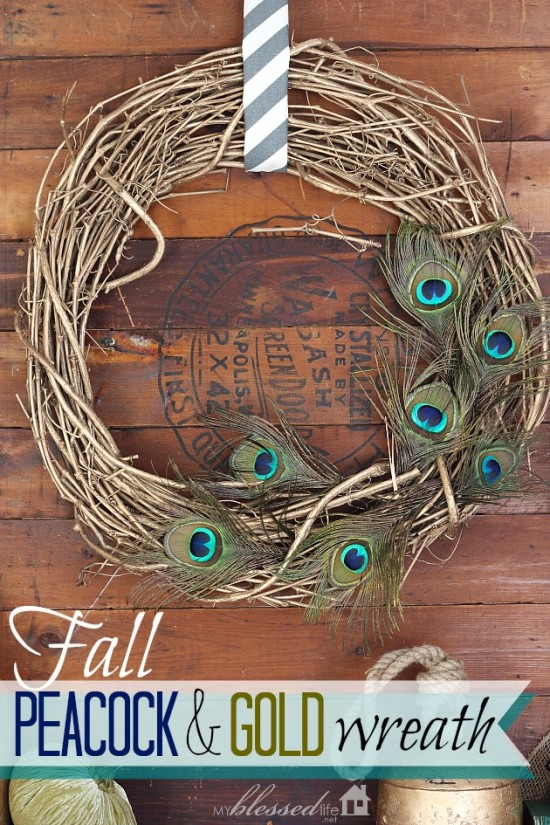 [pinit count="horizontal"]
Have you ever decorated with peacock feathers? What about gold? Are you into this recurrent trend?
xoxo
Myra
Sharing at: Tips & Tutes, Chic & Crafty, I'm Lovin' It & Weekend Wrap Up Party!