How To Stencil A Wall | Wall Stencil Tutorial
Hey y'all! I had the time of my life this past weekend in Atlanta at the Haven Conference. I hope to share more about that later this week! 🙂 Yay! Today, I'm giving you a few more details on how to stencil a wall with the wall I stenciled for my DIY Drop Space project. I know it looks complicated, but trust me it isn't at all!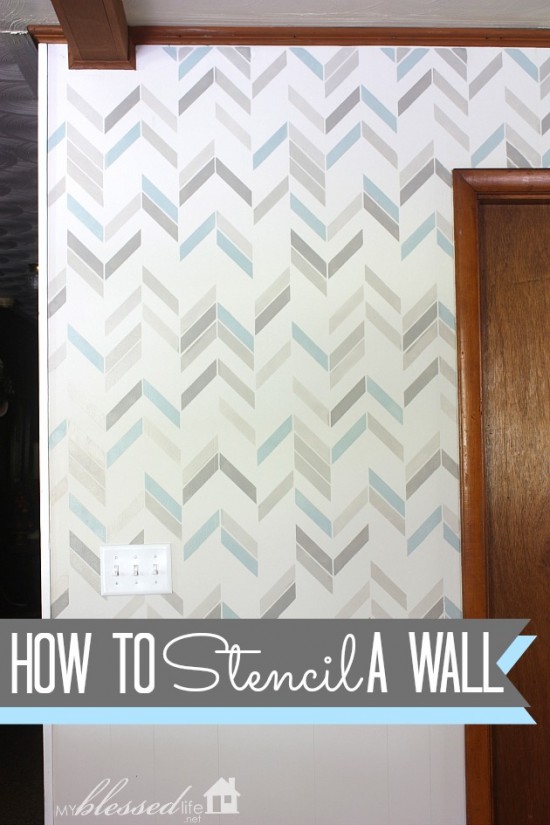 [pinit count="horizontal"]
When I was deciding what to do to make the wall pretty, I stumbled upon the Herringbone Shuffle stencil from Royal Design Studios and I fell in love. Hard.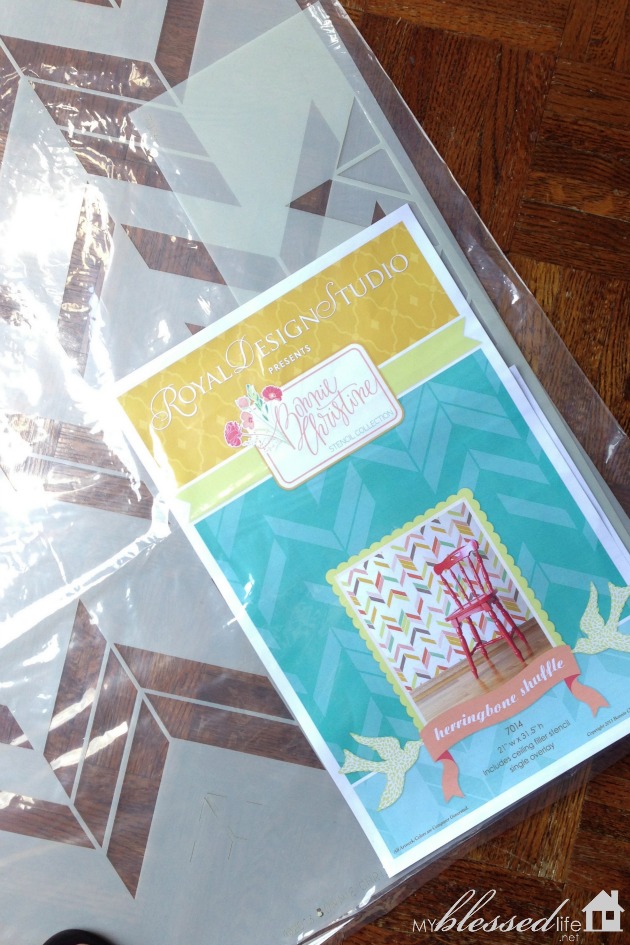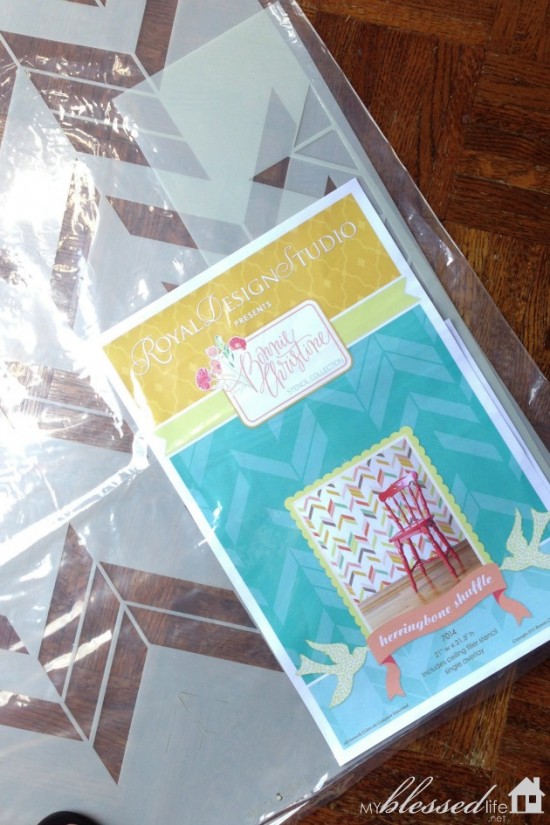 The lovely ladies at Royal Design Studio sent me the stencil as well as two great quality brushes.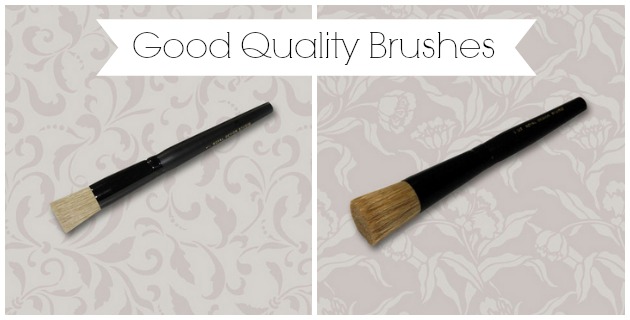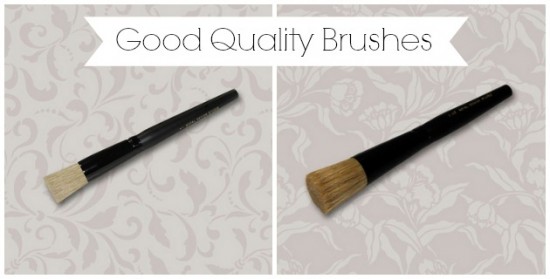 This is the 1″ brush and the 1 1/2″ brush. They are both wonderful!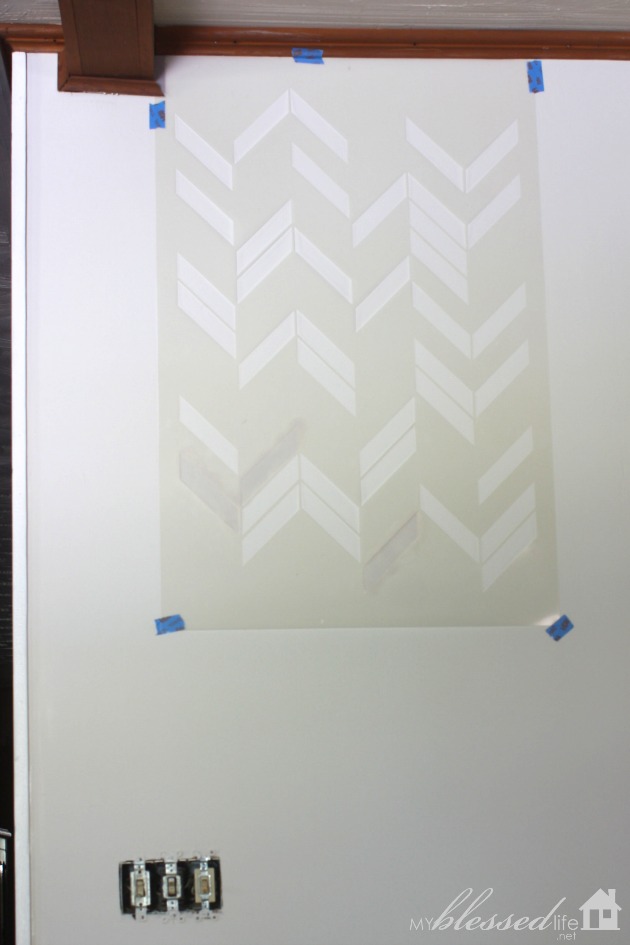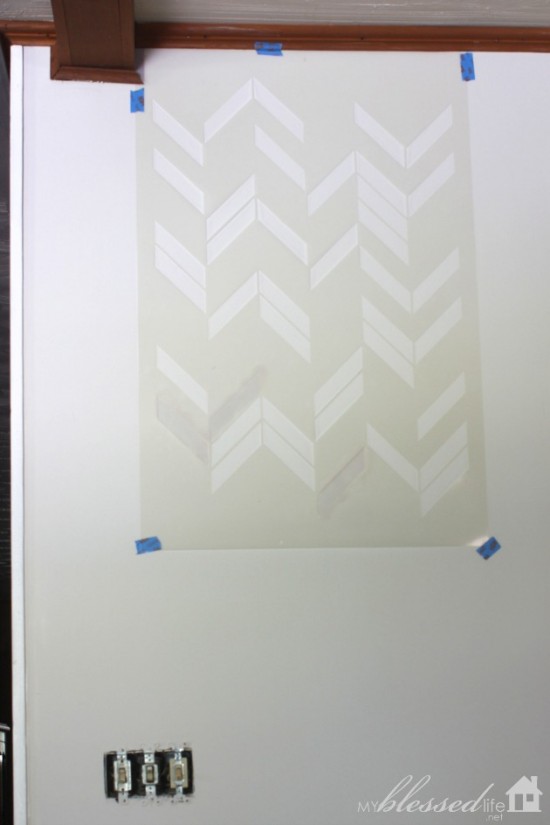 I prepped my wall with bonding primer over paneling, then two coats of my favorite paint color – Sherwin Williams Shoji White.
To get started stenciling, you need…
Brushes

Paint
Painter's Tape
Paper Towels
Use a level to make sure everything is lined up. Then tape the stencil in place with painter's tape.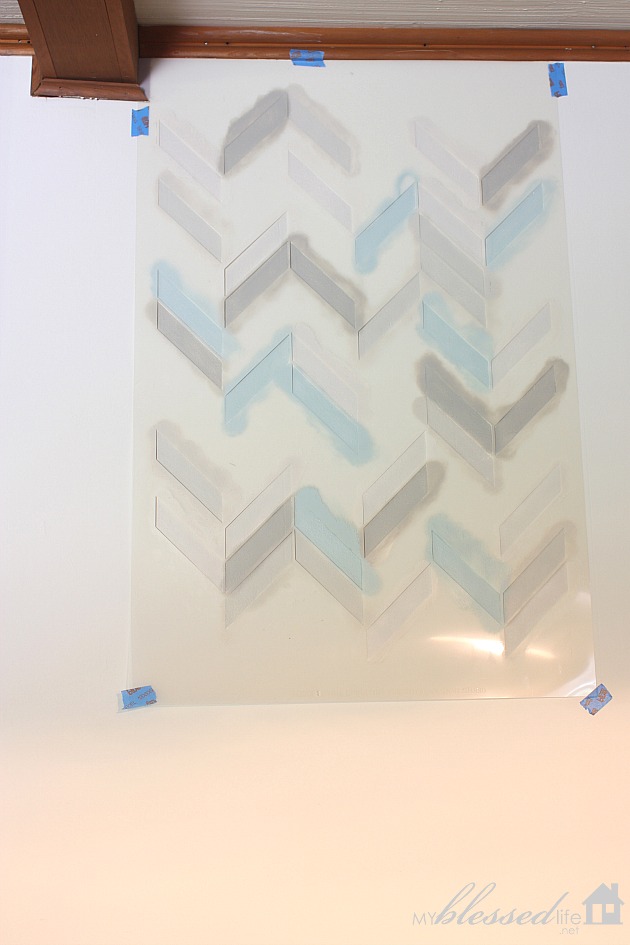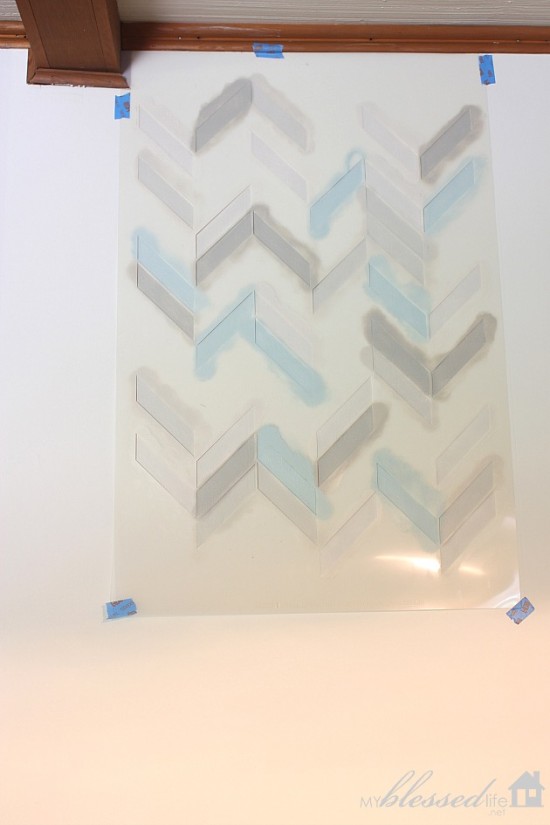 Have fun choosing which paint colors to put where. I loved that part of this project. I used four Valspar sample pots from Lowe's that were color matched to Sherwin Williams – Worldly Gray, Amazing Gray, Intellectual Gray and Quietude.
The secret to crisp lines is this….it is imperative to off load your brushes after you dip them in paint or else you'll have ugly bleeding lines all over the place. I dipped my brushes in the paint and then swirled them around on paper towels to off load. It worked very well.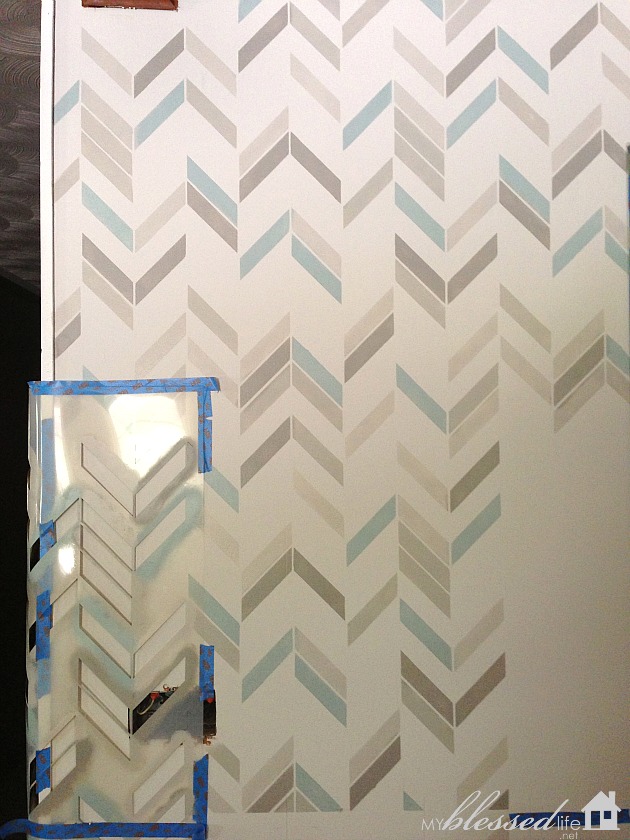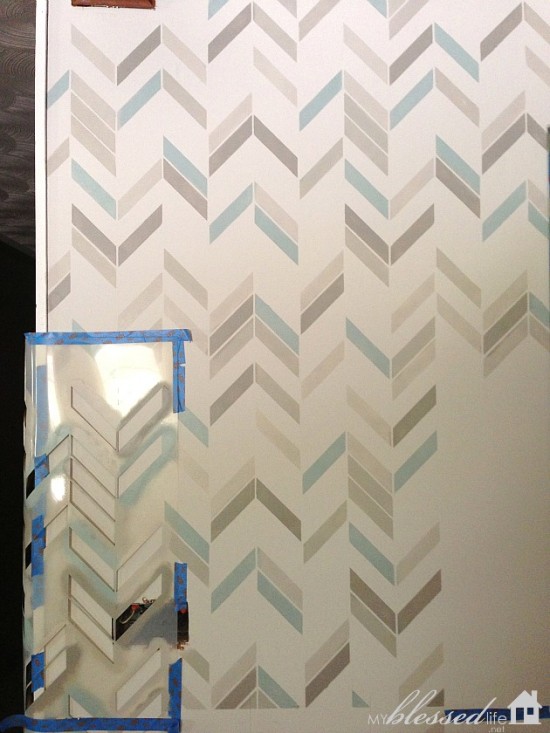 You may be wondering how I got the pattern all the way to the ceiling. Well, the stencil comes with a ceiling filler piece that works brilliantly to fill in the area between the large stencil and the ceiling.  I just continued stenciling the entire wall. I also used painter's tape…liberally. Ha!
Royal Design Studio stencils come with registration marks which make lining up the stencil a total no-brainer. So smart!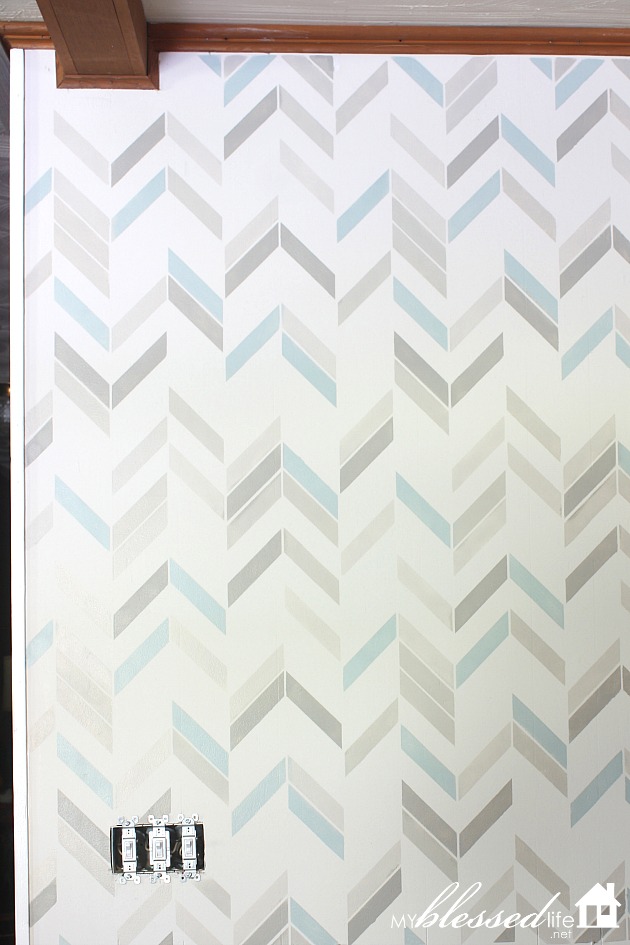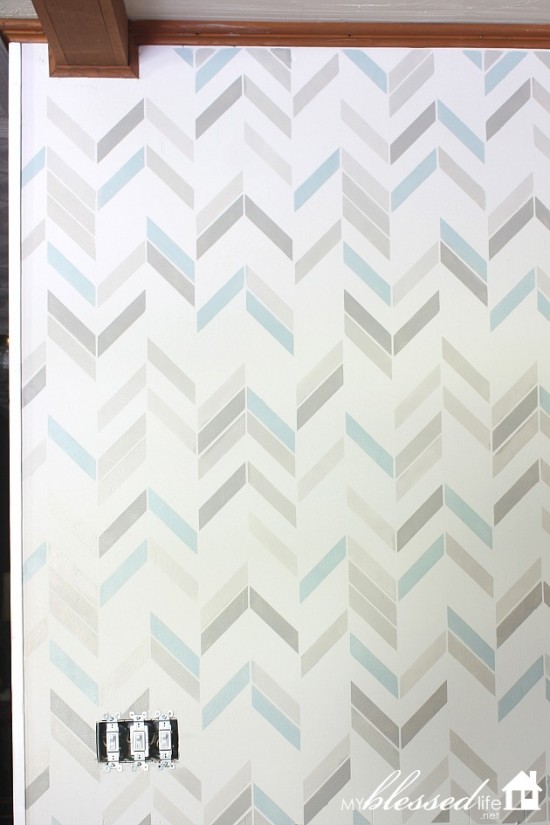 Before you know it, your wall will be covered with a beautiful stencil that is the perfect backdrop or focal wall in your home. LOVE this wall!
I used a teeny tiny brush to touch up where I had boo-boos. There weren't many, but I did wing it in a few places. 😉 One thing that I will definitely do next time is to remove moldings, so the stencil can be as flat as possible in awkward spots.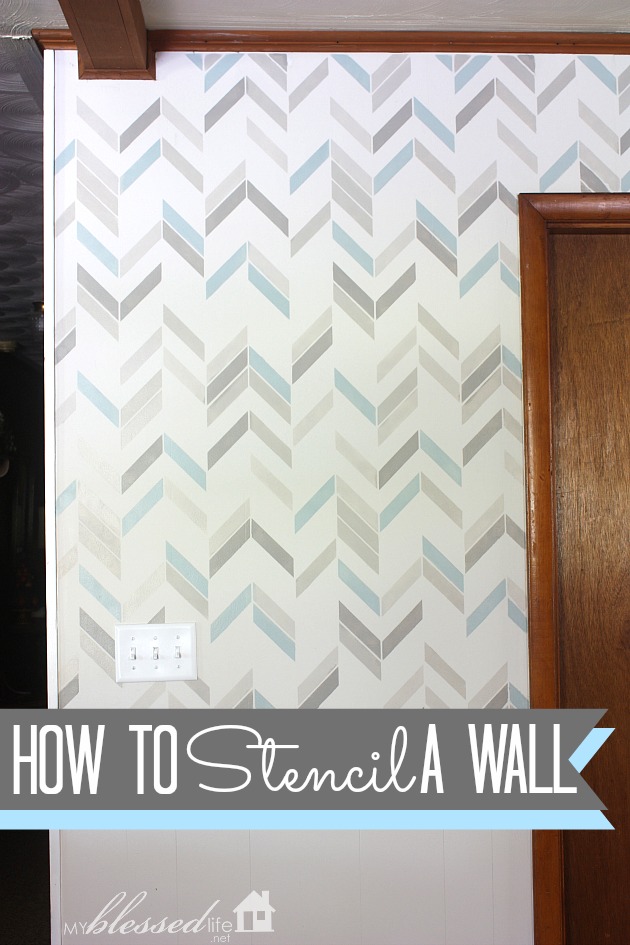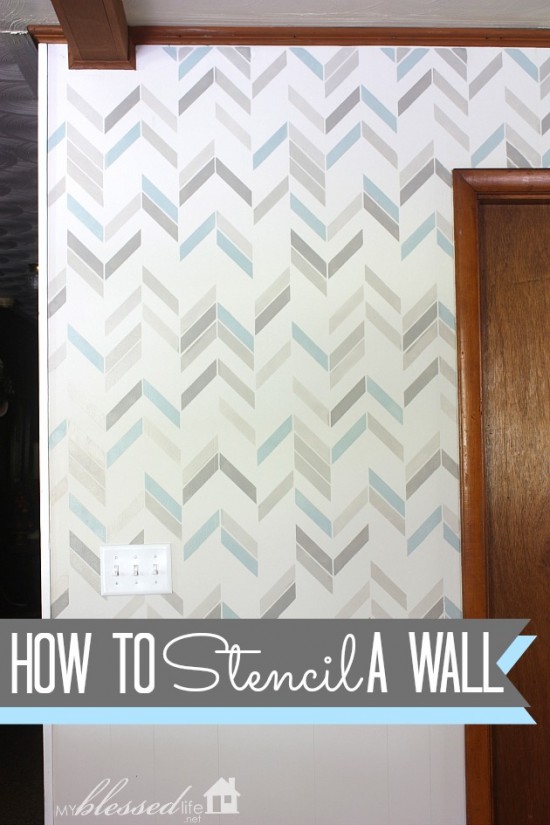 [pinit count="horizontal"]
Didn't it turn out so pretty?! I love the peaceful, soothing colors. And the pattern is just uber cool.
If you missed my organized Drop Space, you've got to check it out. The before and after is pretty incredible!
Have you ever stenciled a wall?
xoxo
Myra
P.S. Stay tuned for a stencil giveaway from Royal Design Studio!
Sharing at: Tips & Tutes, Chic & Crafty, I'm Lovin' It , Before & After Party & Weekend Wrap Up Party!