Carrot Juice | Carrot Apple-Beet Juice
Recently I've really gotten into juicing. I LOVE it and my family does as well. I bought a 25 pound bag of juicing carrots from EarthFare and it lasted over a month. I juice several times a week – usually for breakfast or a snack.
Fresh juice is packed with amazing, easy-to-absorb nutrients. Juicing is a great way to give your body a break from full-fledged digestion. So far, our favorite juice blend is Carrot Apple-Beet Juice. It's sweet, colorful and absolutely delicious. Yum!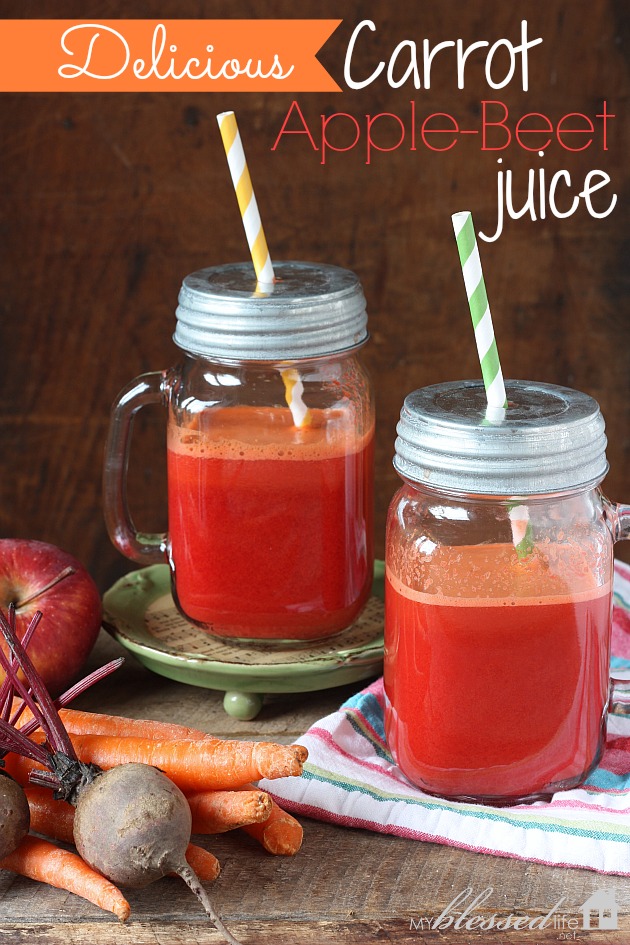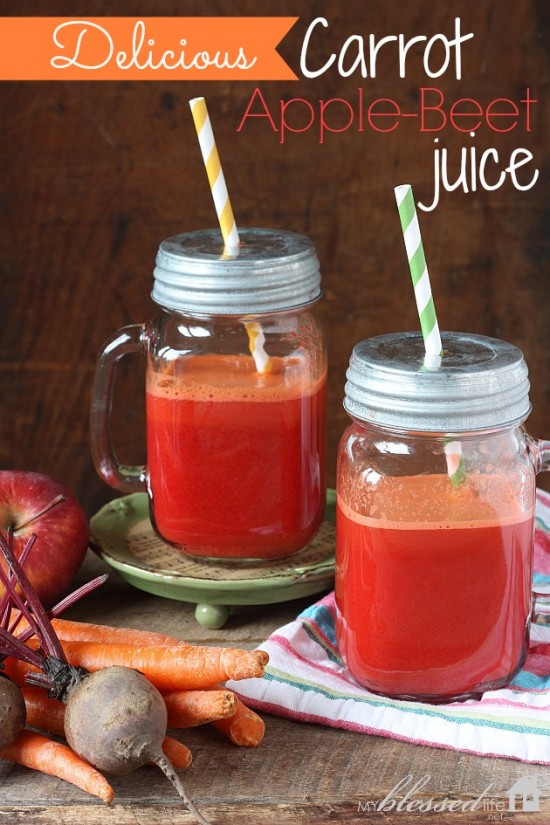 [pinit count="horizontal"]

Carrot Juice | Carrot Apple-Beet Juice
12-15 carrots

3 apples
2 medium beets
Wash all produce thoroughly. I usually trim off the ends of the carrots, core and slice the apples and peel the beets.
Run carrots, apples and beets through the juicer.
Drink up!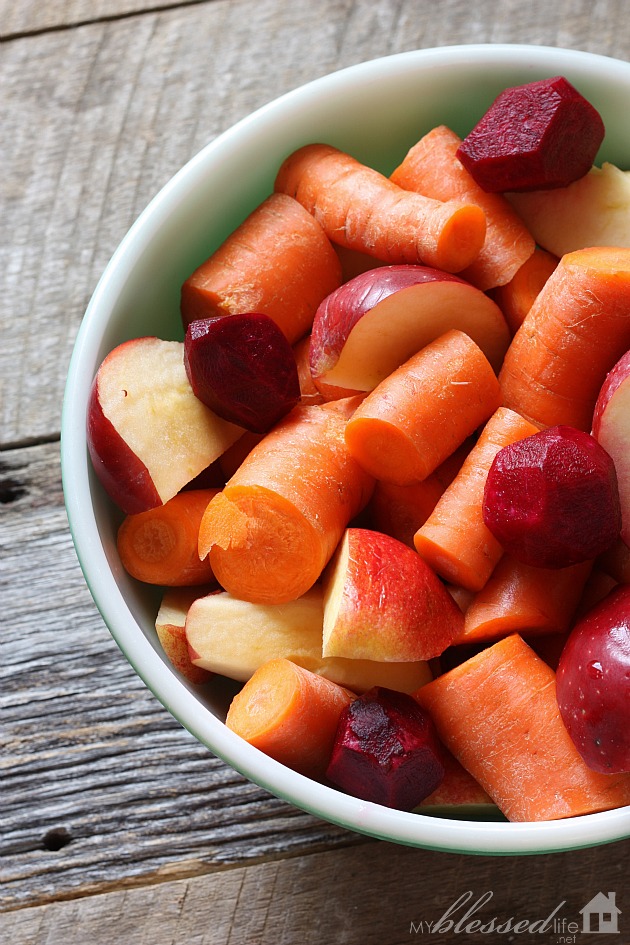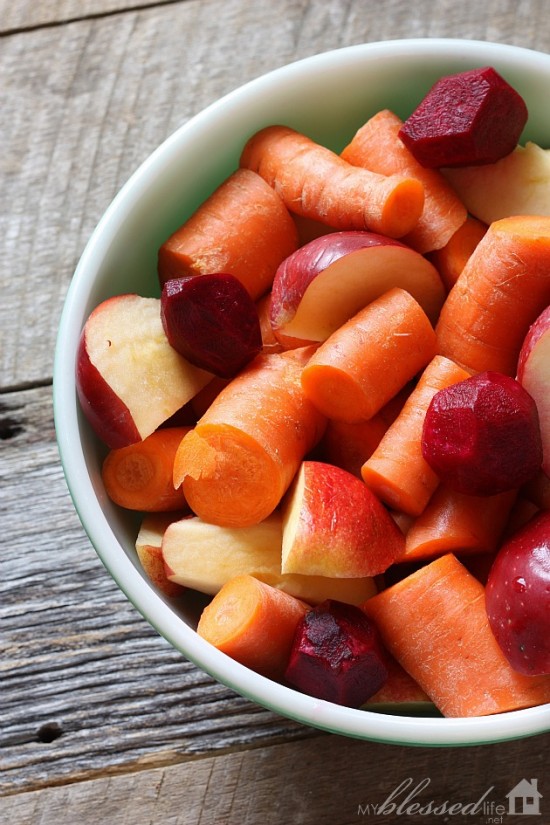 My Juicer – I didn't spend a fortune on a juicer, but it works very well and I'm happy with it. 🙂 I do like that this juicer allows a small amount of pulp to come through.
Do you enjoy juicing fruits and vegetables? What is your favorite combination?
xoxo
Myra
Sharing at: TidyMom, Chic & Crafty & Weekend Wrap Up Party!