Easy DIY Patriotic Luminaries
Happy Monday! I'm so excited to share the most adorable, easy DIY Patriotic Luminaries that I made over the weekend. We went thrifting on Saturday morning and I found several glass jars which were perfect for making luminaries for the 4th of July!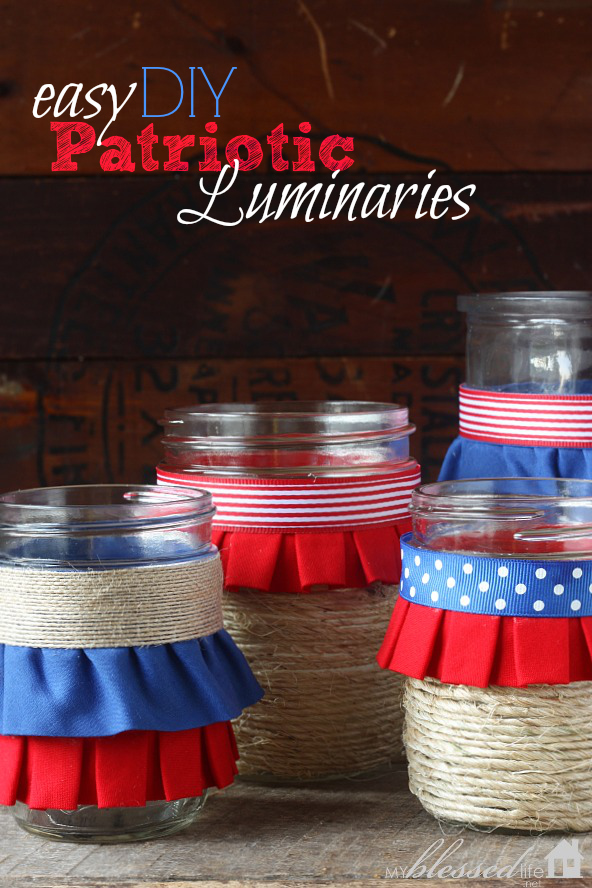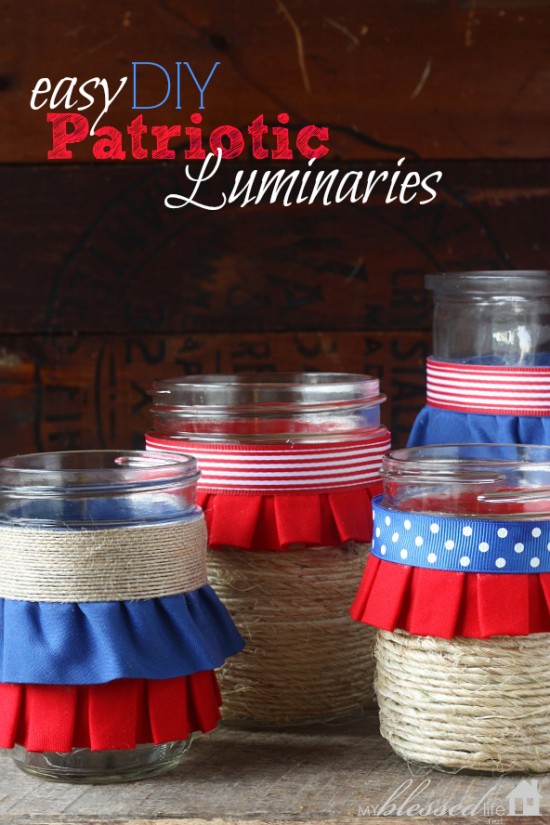 Love, love, LOVE them!
This patriotic craft is easy and fun to make. These jars can be used as vases too.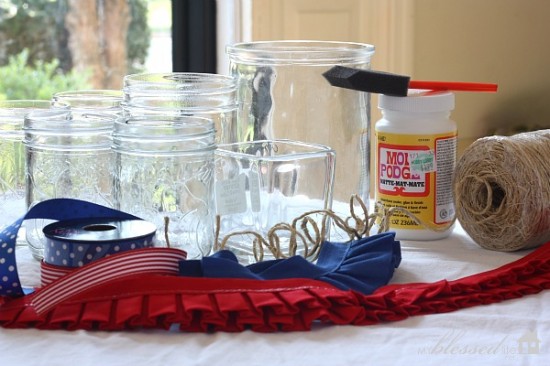 Patriotic Craft Supplies Needed:
Glass Jars
Scissors
Twine
Pleated or ruffled trim
Ribbon
Modpodge and brush
Hot glue/glue gun
Candles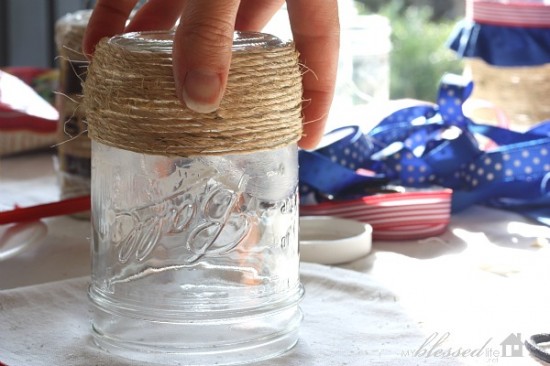 I secured the end of twine with hot glue and used ModPodge to glue twine to jars. Then I wrapped jars with twine, ribbon and trim in various combinations. I used ModPodge primarily because it won't melt when the glass heats up from a candle. 🙂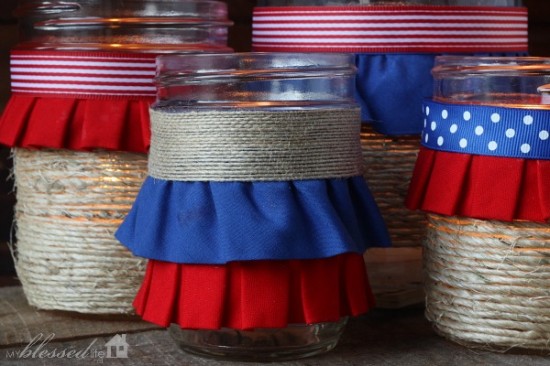 Didn't they turn out so cute? I'm swooning over the pleated red trim.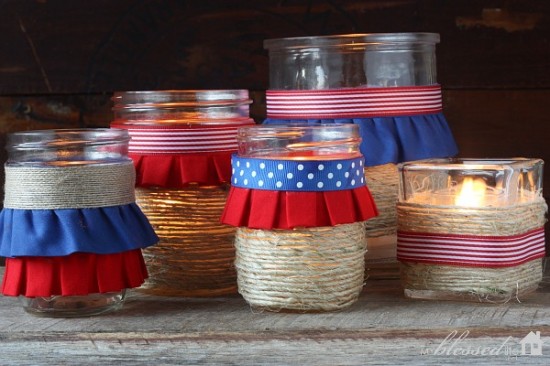 They glow so pretty!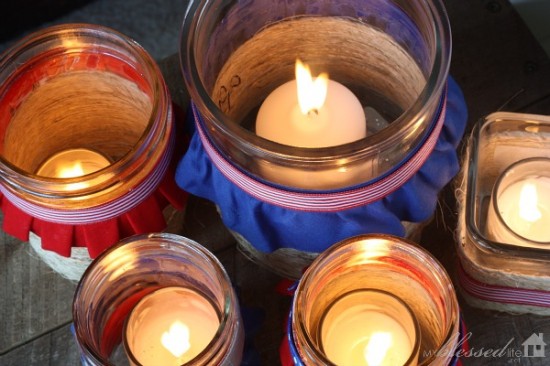 Ohhh la, la! I'm going to use the luminaries for a centerpiece on my dining room table or maybe a little display beside my front door. 🙂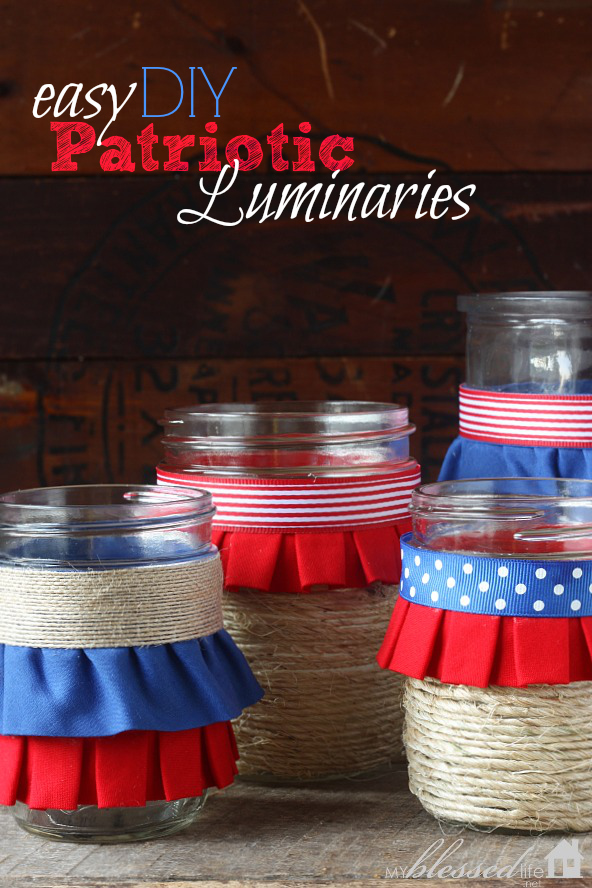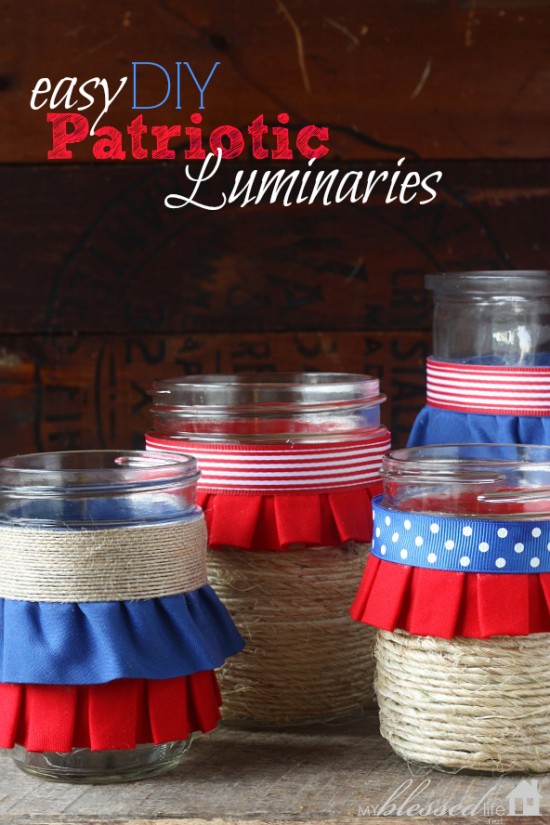 Note: I got the ribbons and trims at Hobby Lobby for 50% off. 🙂
Have you done any patriotic crafting for Memorial Day or the 4th of July?
xoxo
Myra
Sharing at: Tips & Tutes, Chic & Crafty, I'm Lovin' It, The Pennington Point & Transformation Thursday!