Happy Friday! Last night, my family and I went blueberry picking at a local u-pick blueberry farm. We love going and it's been a few years since we've been able to go. Last year, the weather hindered a good blueberry crop. But this year is amazing! The bushes are literally dripping with delicious, plump blueberries.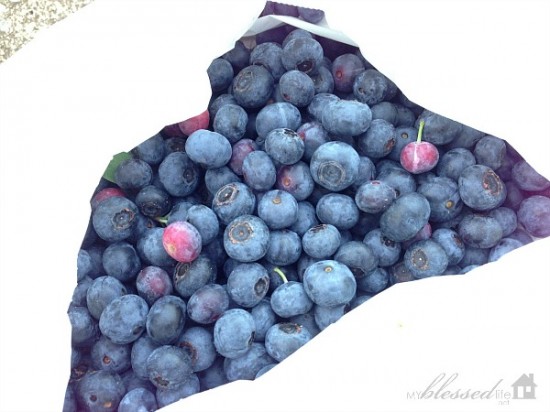 Aren't they beautiful?!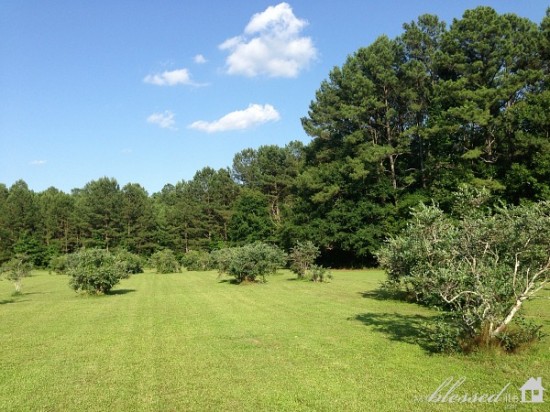 It was such a lovely evening to pick!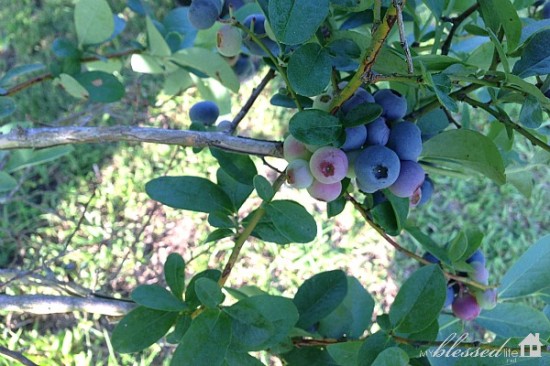 Look at those amazing berries!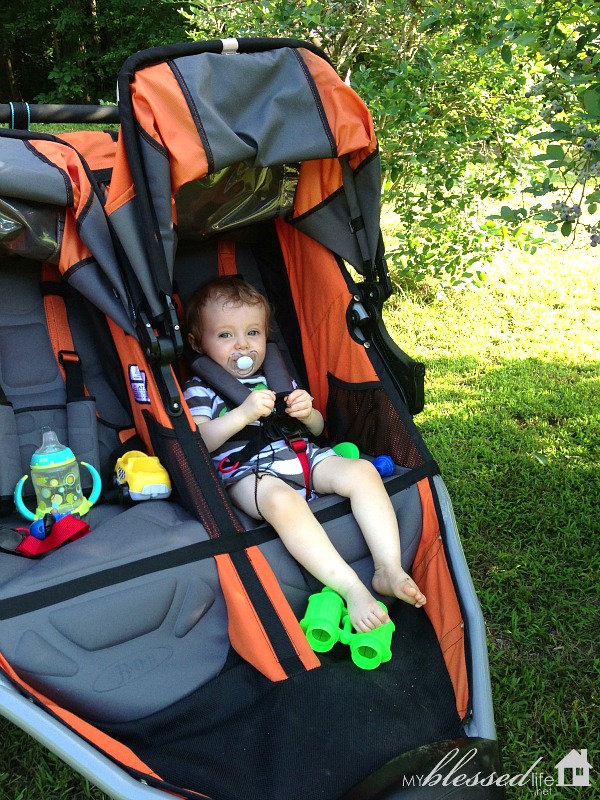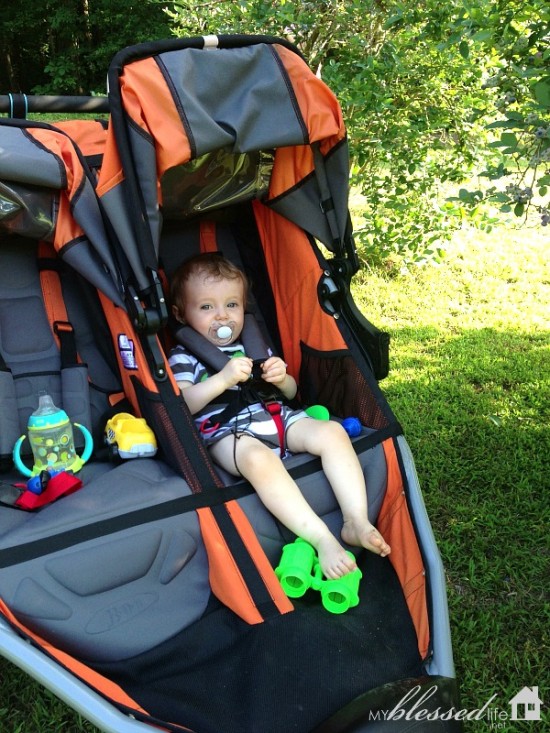 Cameron chilled in the BOB while we picked.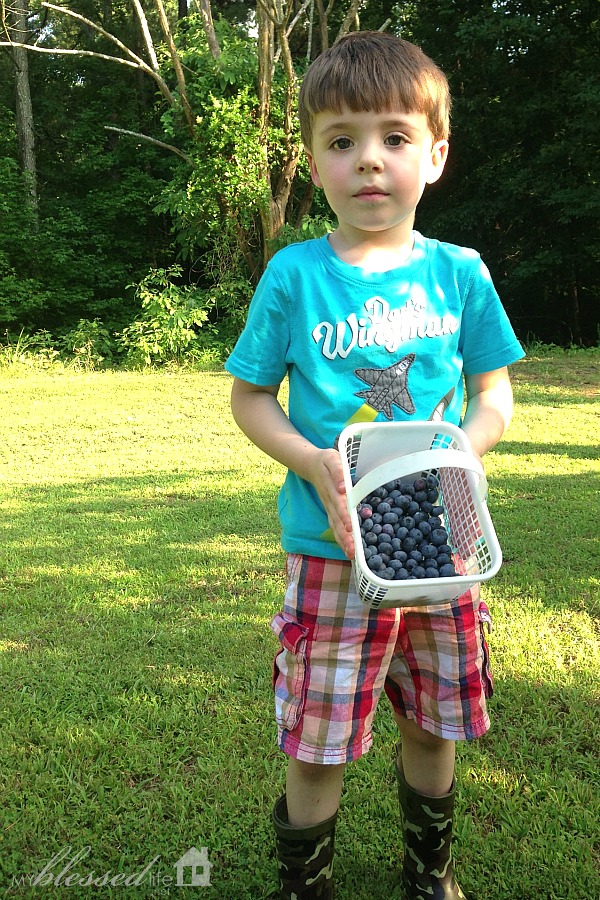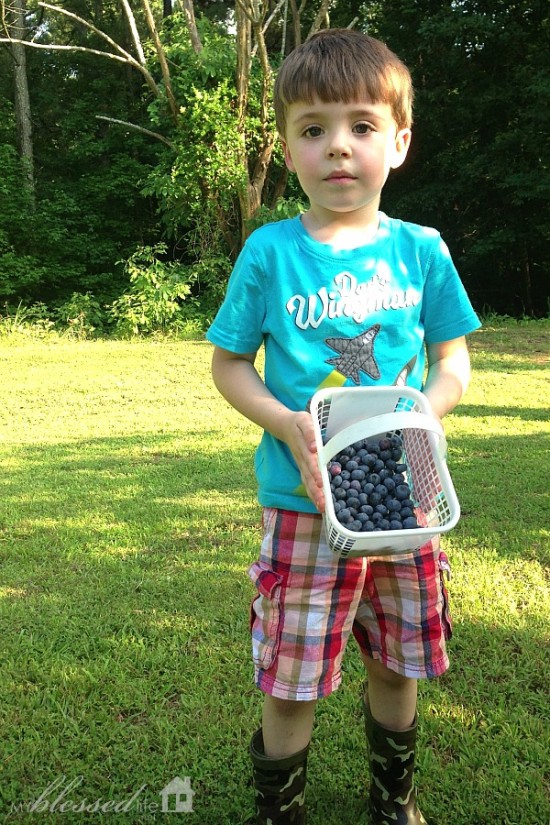 Ridley did a fantastic job picking berries for his basket. I was so proud of him. And he put his own outfit together. Ha!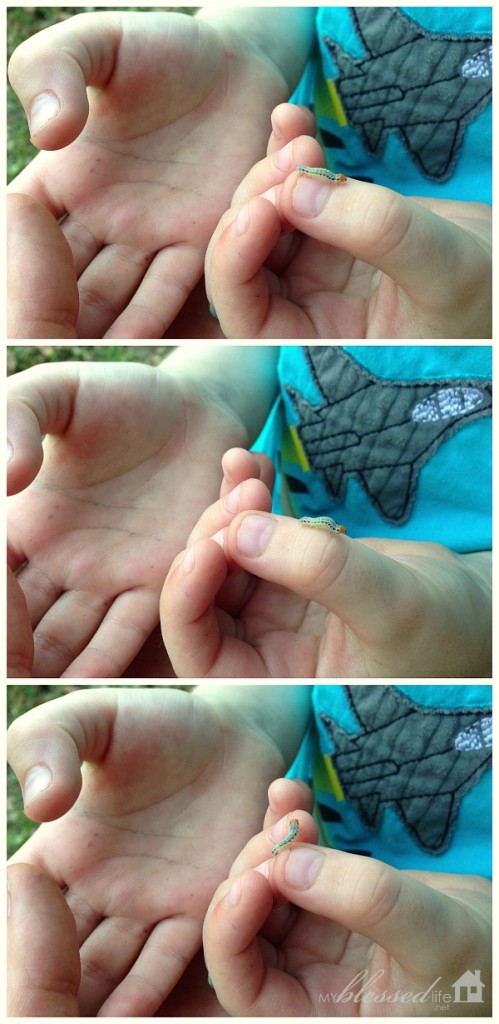 He found an inch-worm and had so much fun playing with it. 🙂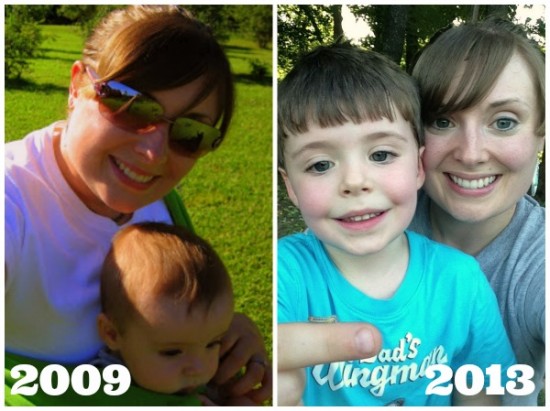 Oh man! How did this happen?! Ridley and Momma blueberry picking four years apart. Time flies so fast.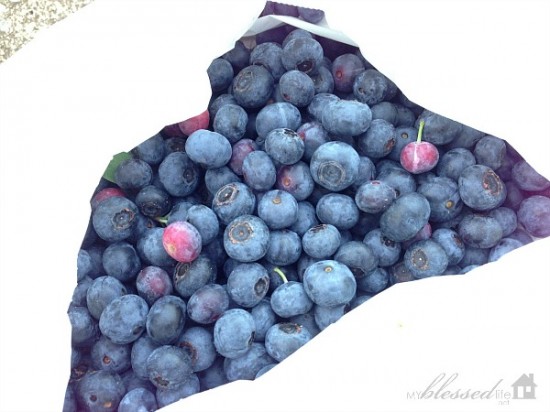 Between my husband, Ridley, my mom and me picking, we got 10 pounds in an hour! 🙂
Today, I'll be washing and sorting blueberries to freeze. We love blueberry pancakes, easy blueberry muffins, blueberry smoothies and popsicles. YUM!
Do you ever pick your own blueberries?
xoxo
Myra