Meet-The-Bride & Greet-The-Groom Reception
Good morning! It was quiet here yesterday because we had a crazy busy weekend with two drop-in wedding receptions that I decorated for. My brother, as well as another church friend, had out-of-town weddings last month, so both couples came this weekend and our church hosted receptions. It was fun for local friends to "meet-the-bride and greet-the-groom."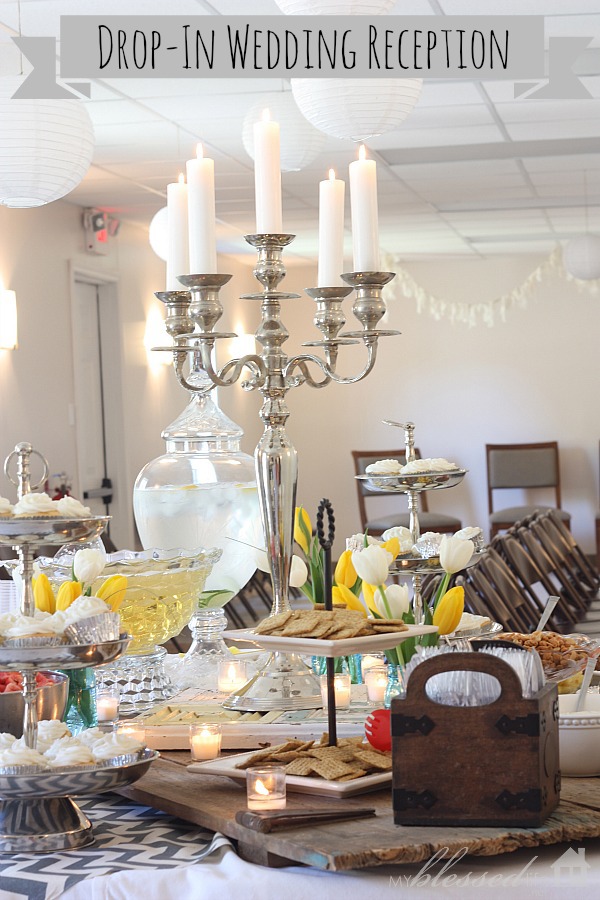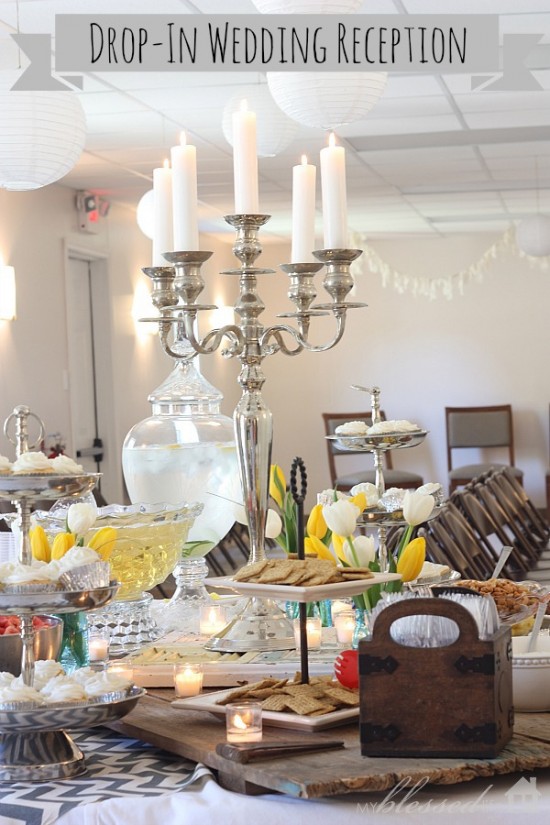 Ahhh! I love how everything came together for the receptions. One reception was Saturday from 2-4 and the other was Sunday from 2-4.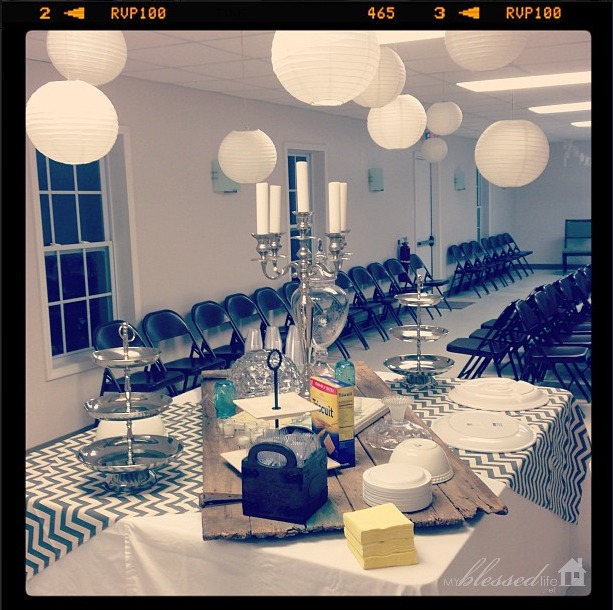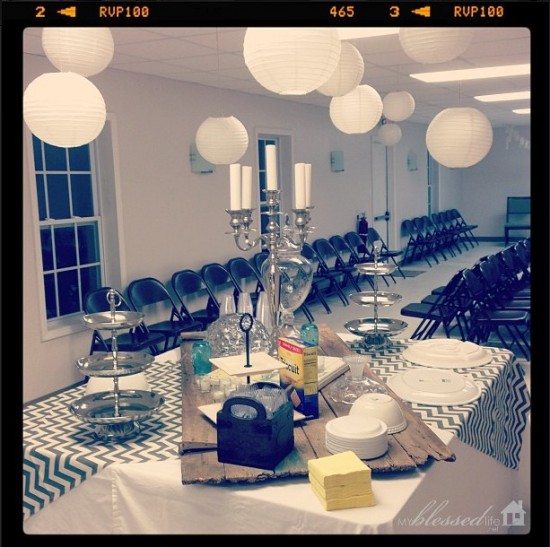 We setup the space on Friday night. A bunch of folks showed up to help which made everything go quickly and easily.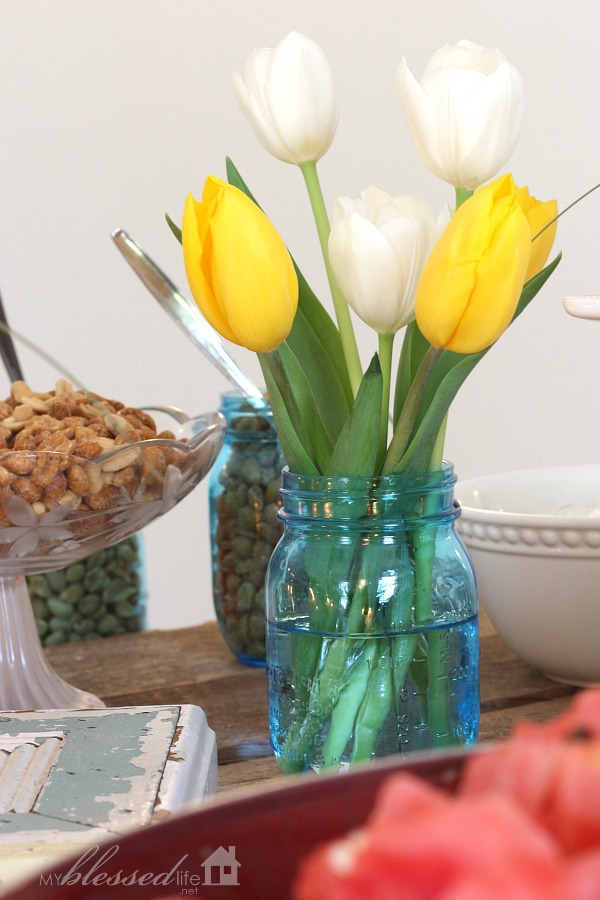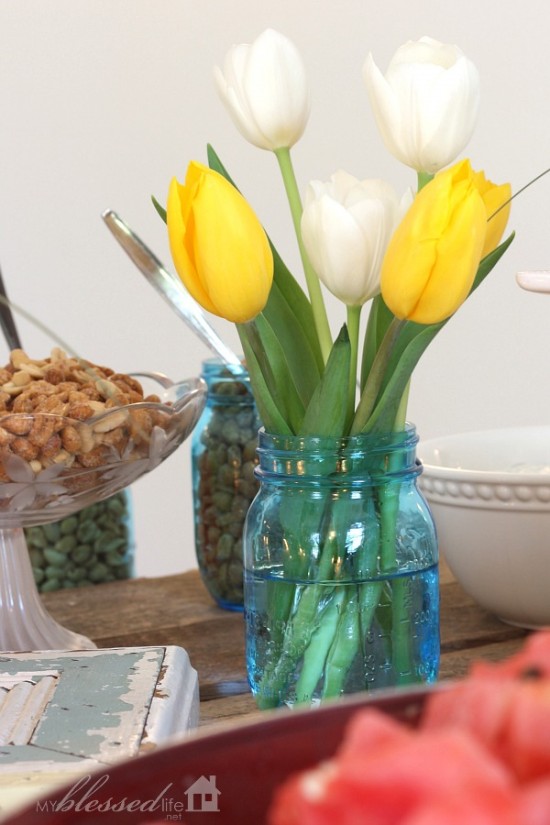 Hello tulips! I have a growing collection of aqua blue Ball jars that I love to decorate with.  I recently received a case of Vintage Style Blue Ball jars to try out. These jars are fabulous! The color is stunning.  This year is the 100th Anniversary of the Ball brother's Perfect Mason Jar, a first-of-its-kind combination of jars, lids and bands. These vintage-inspired jars feature a pretty blue tint and embossed logos and they are available for a limited time.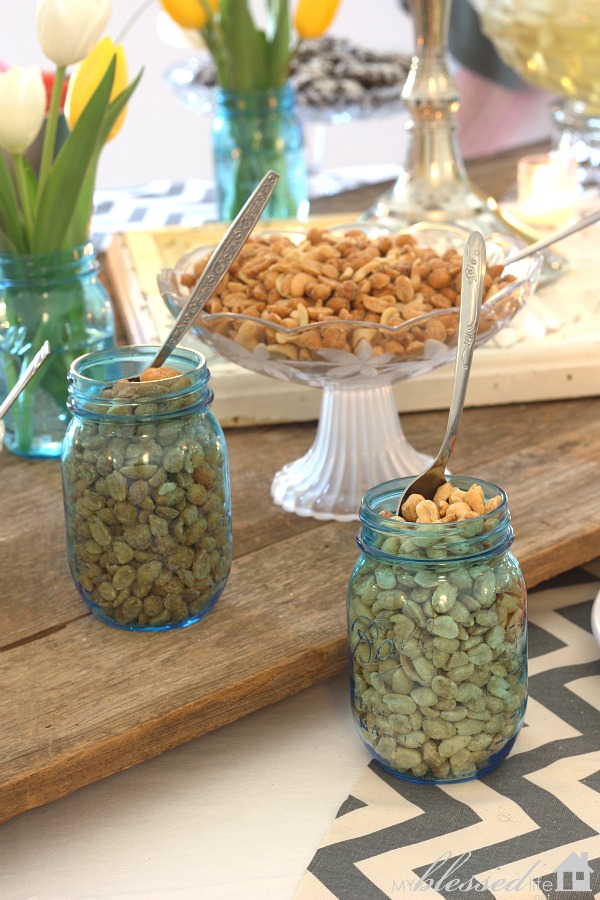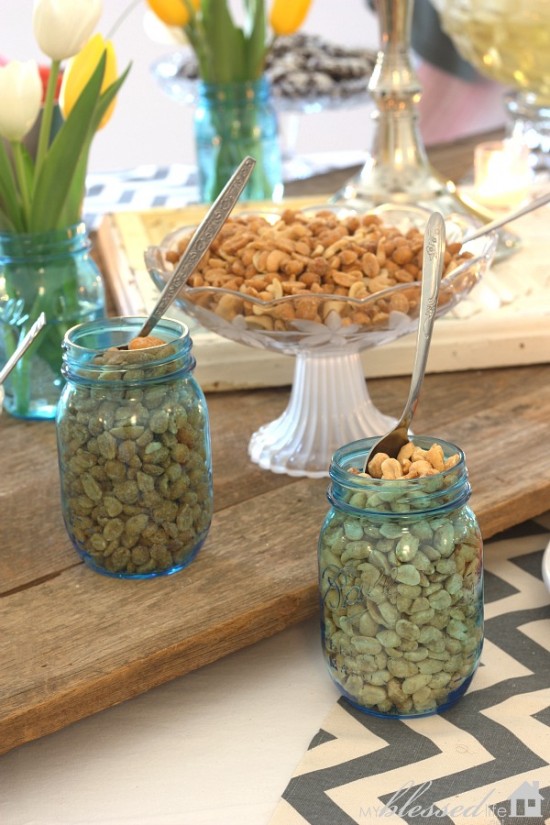 Aqua Ball jars are perfect for flowers as well as peanuts. 🙂 Pretzels, gold fish or other candy would be fun too.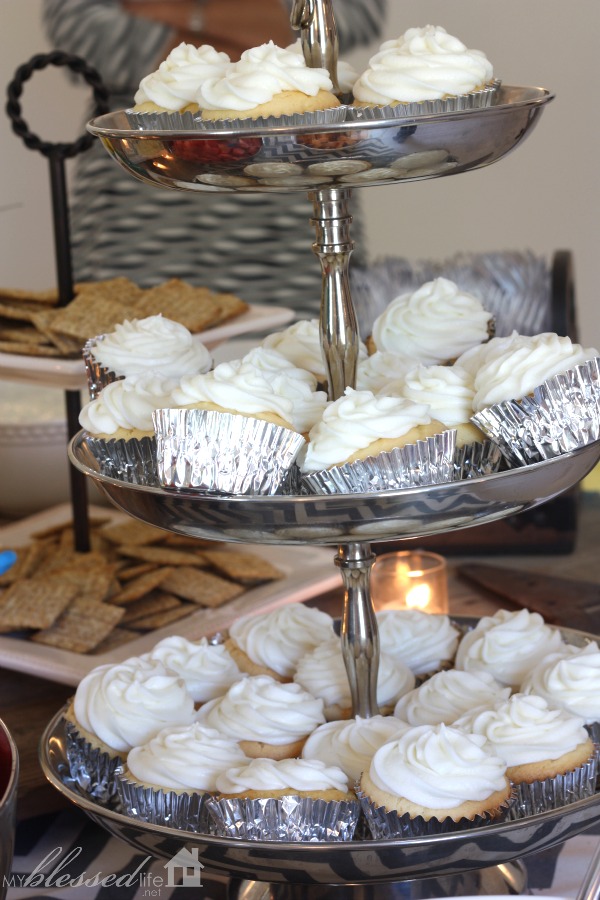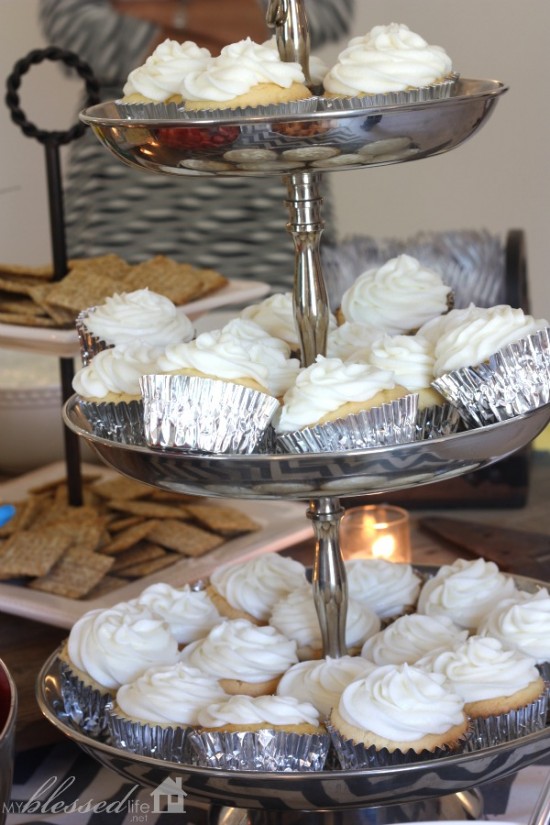 My sister made fabulous Lemon Cupcakes with Lemon Cream Frosting. Aren't they pretty?!  I heard they were quite delicious.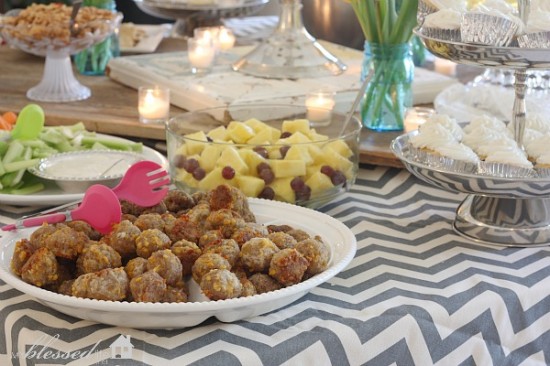 We also served veggies with Ranch dressing, sausage balls, spinach dip with crackers and lots of fruit.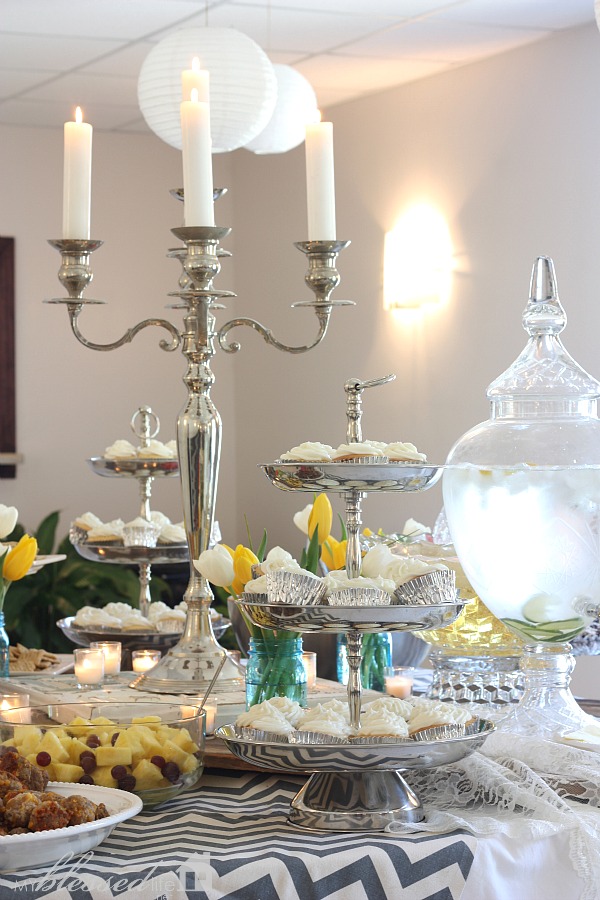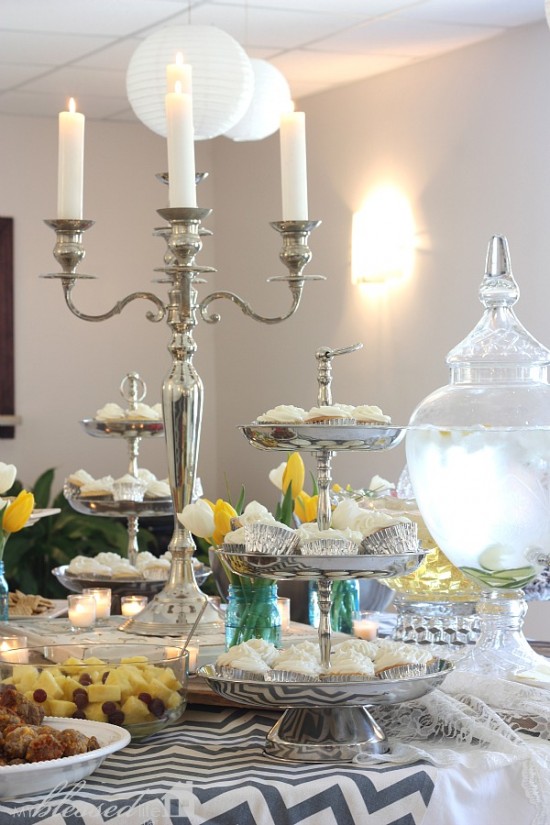 I used my salvaged barn door on the table along with some gray chevron and lace.  The candelabra was a gift from my hubby before he was my hubby. 😉 He knew I loved it and conspired with my co-workers to surprise me. So sweet!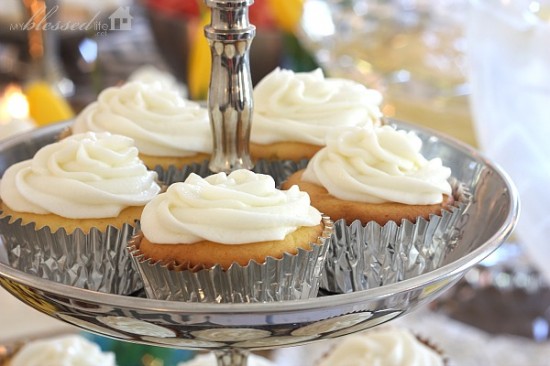 Yummy cupcakes.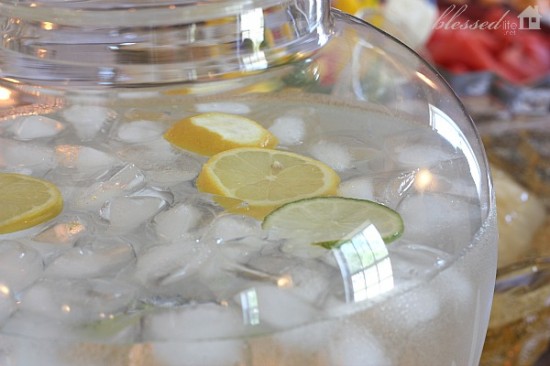 We served ice water with lemon and lime slices, as well as, punch made from white grape peach juice with Sprite.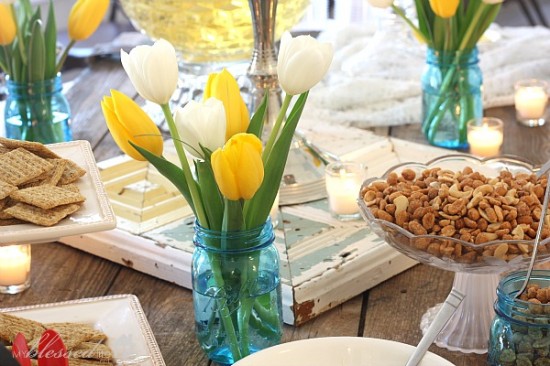 The wooden piece under the candelabra is from Southern Accents in Cullman, Alabama. I really love how the white and yellow tulips shine in the vintage style Ball jars. 🙂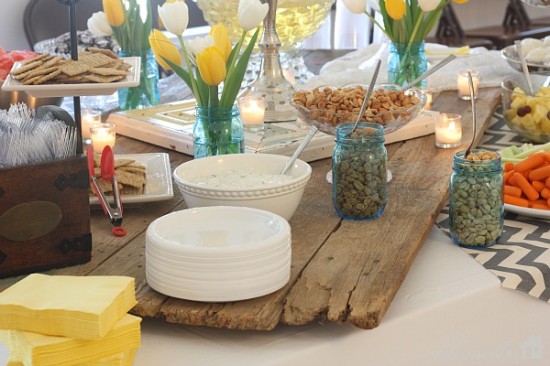 Another table shot…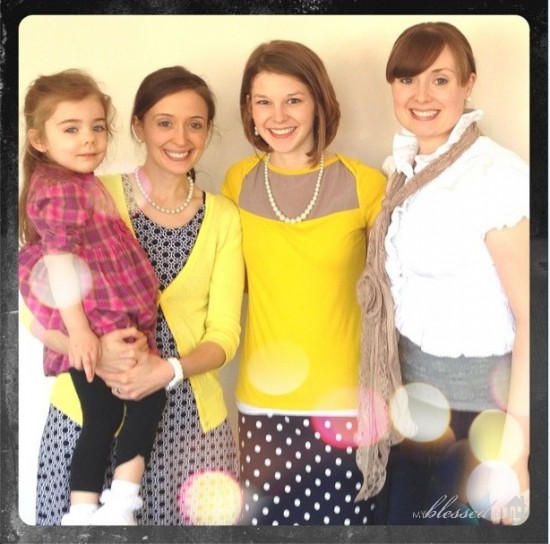 I just had to share this photo of my niece, my sister, my new sister-in-law and me. Love them!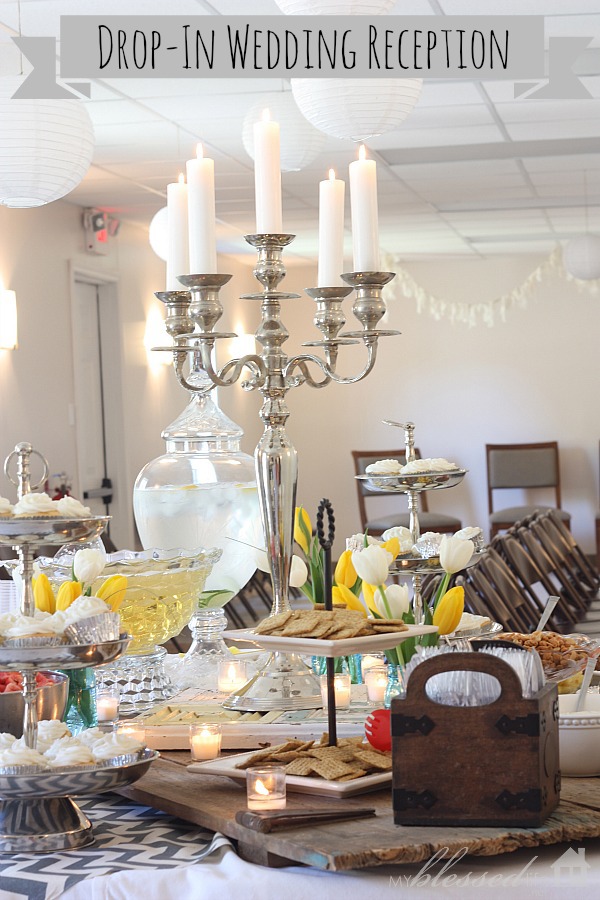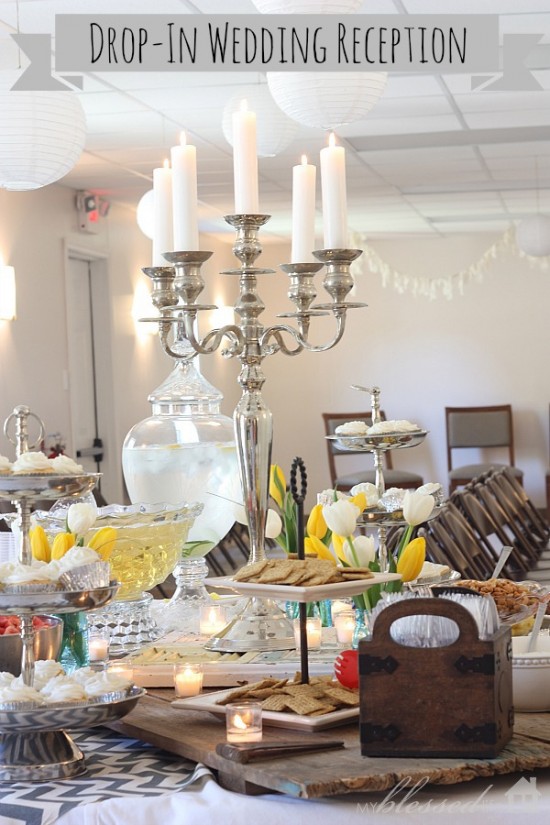 Do you collect aqua Ball jars? Have you ever been to a drop-in "Meet-the Bride & Greet-the-Groom" reception?
xoxo
Myra