Hey y'all! This chilly winter weather has totally put me in the mood for delicious soups. My husband loves having soup, chili or any kind of stew with grilled cheese sandwiches. This Spicy Chili recipe is from my sweet sister. It is SO yummy! Oh, and you make this chili recipe in the slow cooker, so it's super easy too.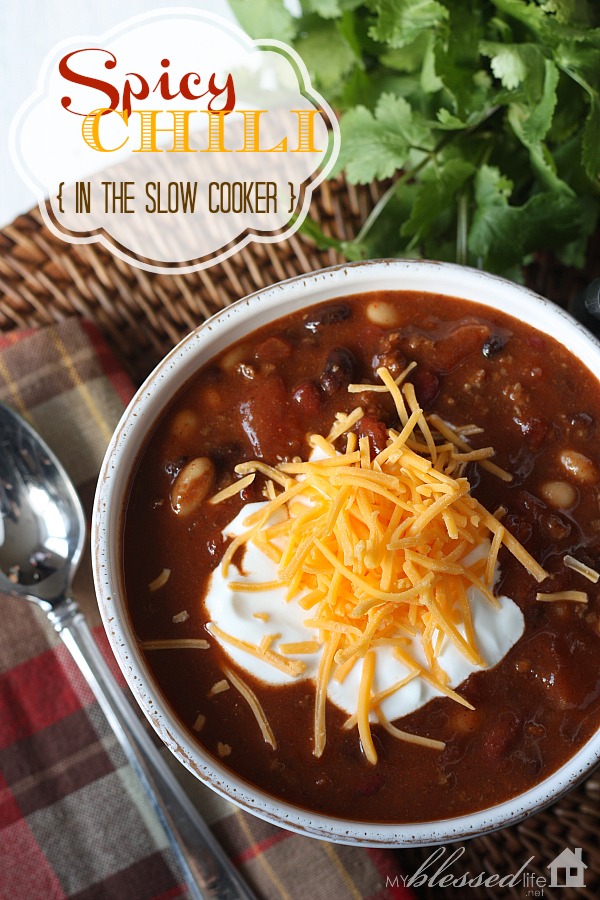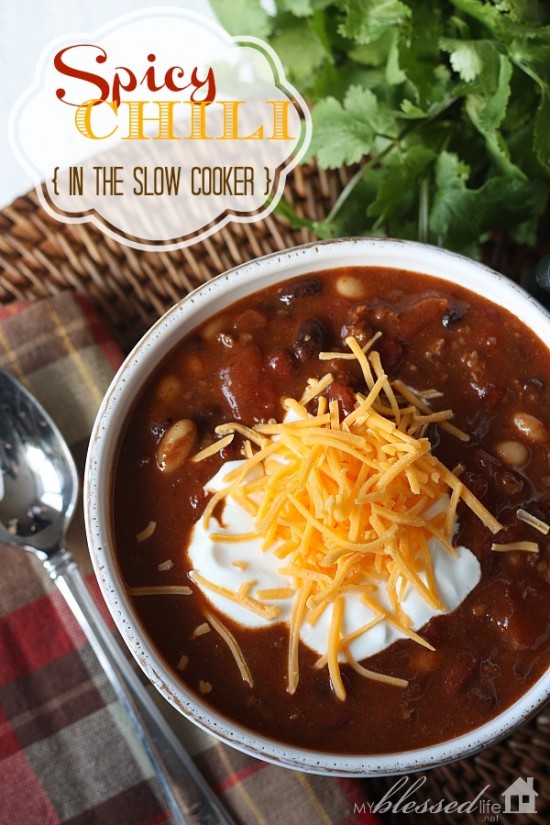 Drool.
Spicy Chili
1 lb. ground beef
1/2 yellow onion, chopped
3 (15 oz) cans diced tomatoes
1 can Rotel
1 can pinto beans
1 can great northern beans
1 can black beans
2-3 cups of water or broth
2-3 teaspoon salt, to taste
2 teaspoons garlic powder
2 teaspoons onion powder
2 tablespoons paprika
3 tablespoons chili powder
Brown ground beef with yellow onion, drain. Rinse and drain beans. Add all ingredients in a large crock pot.
Cook on high for 4 hours or on low 6 hours. Stir occasionally.
Serve with shredded cheddar cheese, sour cream, and cornbread, tortilla chips or crackers.
Enjoy!
Serves 8-10.

Do you enjoy soups and stews during the winter months? What is your favorite?
xoxo
Myra
Sharing at: Chic & Crafty and I'm Lovin' It!