Happy Friday! I hope you had a great week! I'm super thrilled to share Inspired You by Marian Parsons with y'all today. One of the first home decor blogs I found and read was Miss Mustard Seed. I love Marian's collected style, her easy to read tutorials and honestly, I just want to be her shadow for a day…or a year. I've had the privilege of hanging out with Marian a few times at conferences. She's just as kind and wise in person as she is online and now, in her book, Inspired You – Letting God Breathe New Life Into Your Heart and Home.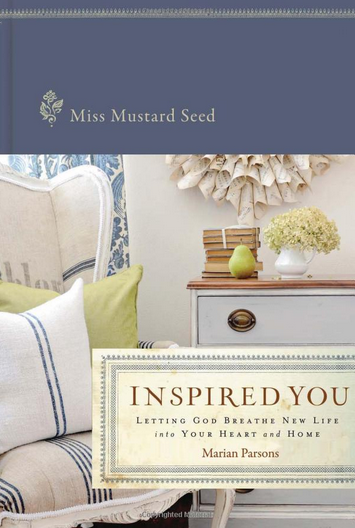 I can't recommend this book highly enough to you. Marian drew me in and I didn't want to put the book down. I love how she tells her story with tutorials, tips and tricks and decorating ideas intertwined. Oh, and the photos. Yes, the photos are incredible! I just want to jump right into them and poke around. There's so much vintage fabulousness!
My favorite theme of Inspired You is learning to be content with what you have and making your house a home. I love Marian's description of a beautiful home:
"It's not about big budgets and magazine-quality perfection: it's about making the best of what you have and finding contentment despite what you don't. It's not about keeping up with the hottest trends, style setters, or the neighbors; it's about creating a space that feels inviting, is functional for your family and shows off the style and interests of the people who live there."
AMEN?
Here are some lovely photos from the book…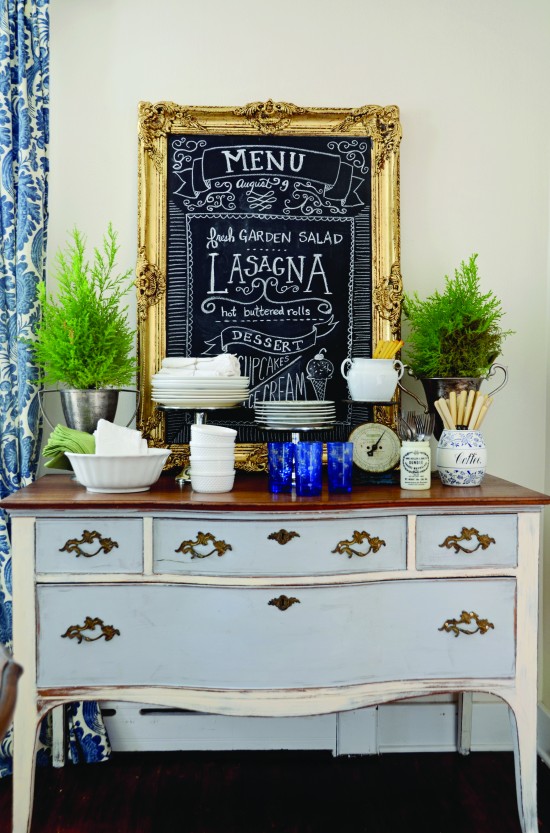 Beautiful Buffet!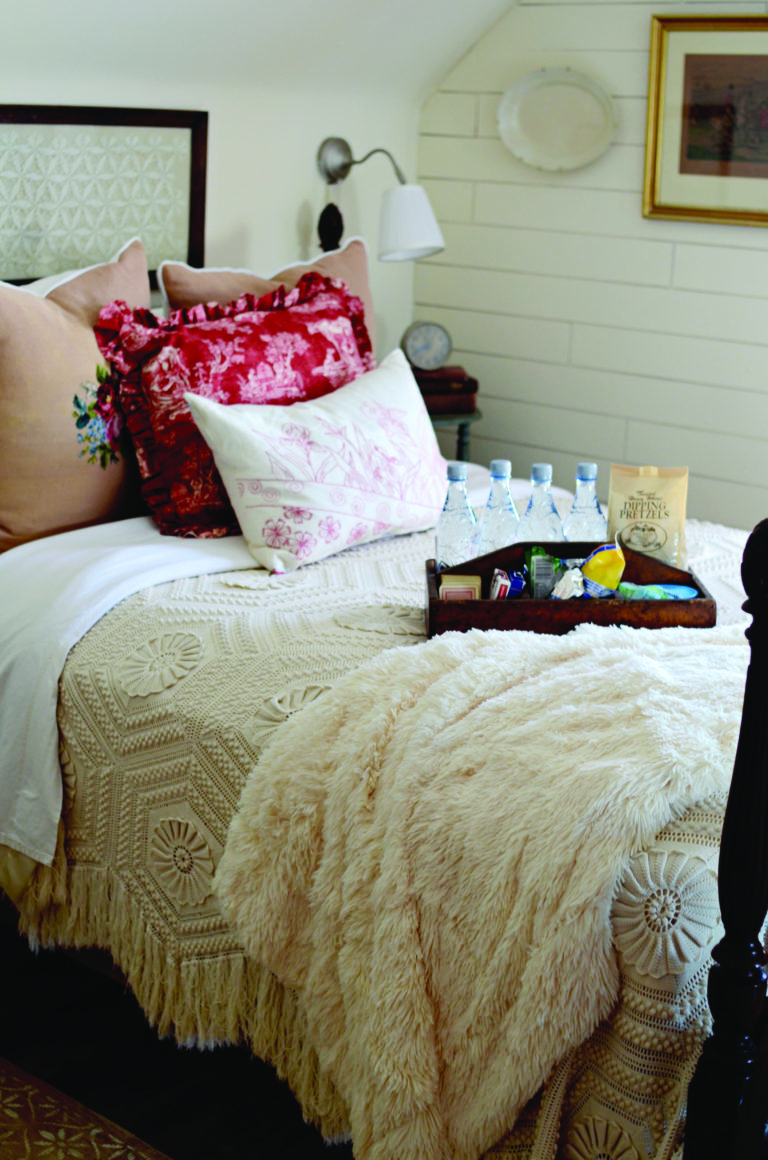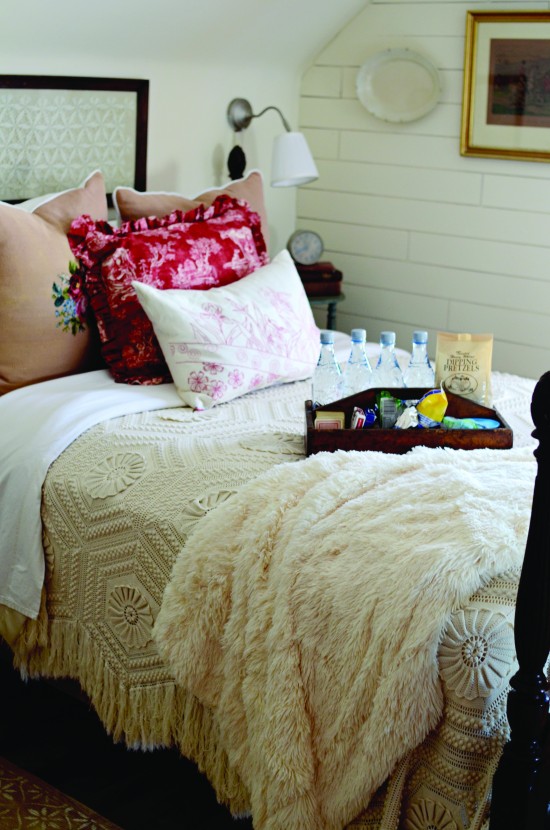 This guest bedroom project was one of the first that I discovered on Marian's blog!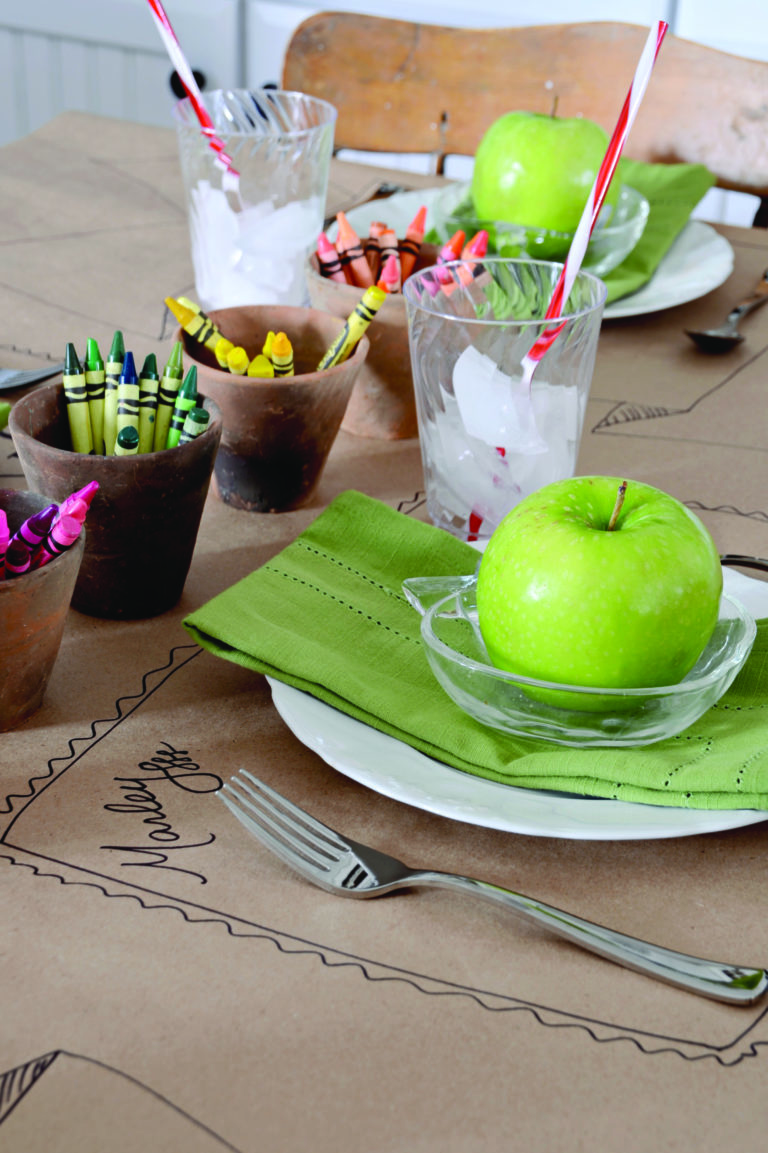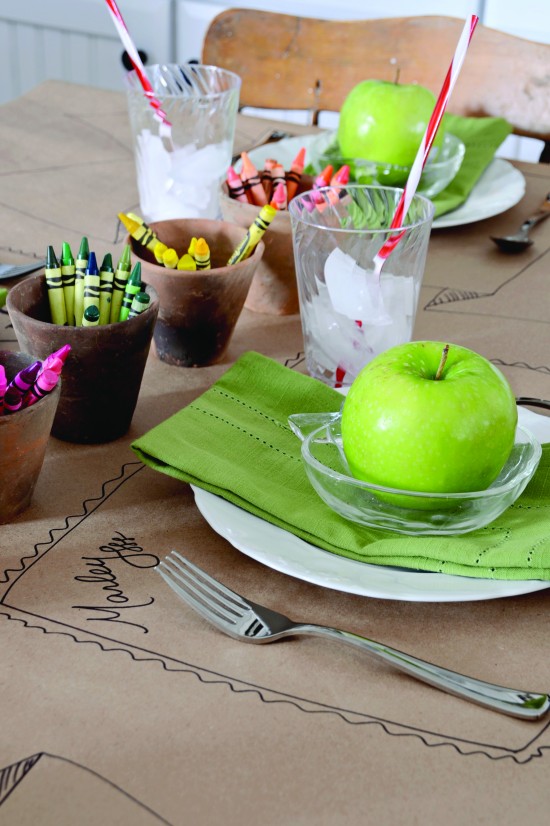 Love these drawn-on placemats! SO cute!
Here's a short video of Marian talking about her book…
I'm so excited to be able to give away TWO COPIES of Inspired You today!
To Enter:
Leave a comment on this post saying that you want to win. Easy peasy!
This giveaway ends on Wednesday, November 21st.
Please note: The winner is chosen at random via blog comments. Entries left on Facebook or sent via email will not be counted.
Have a happy weekend!! 

XO
*****
Don't miss out – diy projects, recipes, crafts and more, by checking out my subscribe page!