I'm excited to share this recipe for pork loin today. Being a busy mom, I love easy recipes that I can throw in the slow cooker and forget about for the rest of the day. My mom makes an amazing slow cooker pork loin that calls for apricot jam. However, I'm working hard to keep processed sugar out of my mouth, so I came up with my version of slow cooker pork loin that turned out delectably!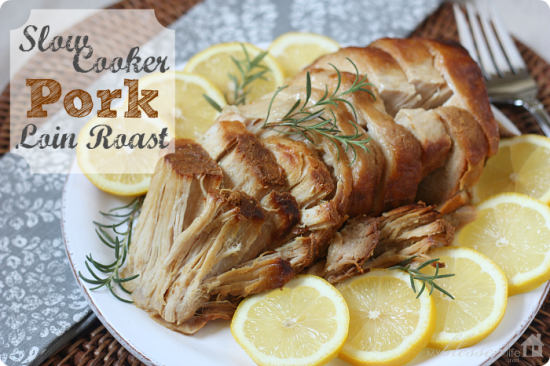 Slow Cooker Pork Loin
1 5 lb boneless pork loin roast
1 cup organic apple juice
2 teaspoons garlic powder
1 teaspoon real salt
1/2 cup honey
1 tablespoon dijon mustard
1 teaspoon balsamic vinegar
Place pork loin roast in slow cooker fat side up. Pour in the apple juice. Generously sprinkle garlic powder over the roast. Add salt. Mix honey, mustard and vinegar together and pour on top.
Cover and cook on low for 8-10 hours.
Enjoy!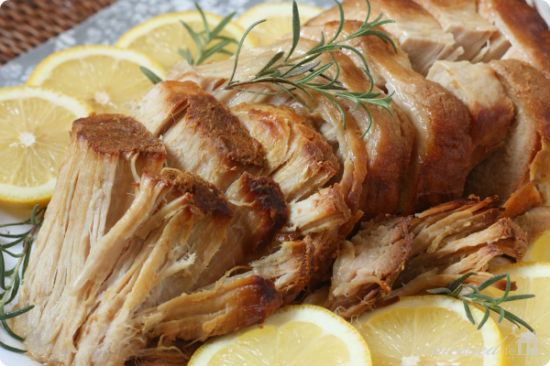 Have you ever cooked pork loin? Do you have a favorite method?
Sharing this post at Somewhat Simple, I'm Lovin' It, Chic and Crafty and Just A Girl!
XO
*****
Don't miss out
– diy projects, recipes, crafts and more, by checking out
my subscribe page
!