Pumpkin Chocolate Chip Cookies
Whenever September arrives, I begin to think of all things Fall. Pumpkin is one of those wonderful pieces of Fall that I love to integrate into as many recipes as possible. I modified my Granny's amazing chocolate chip cookie recipe to include pumpkin! These Pumpkin Chocolate Chip Cookies are delish!!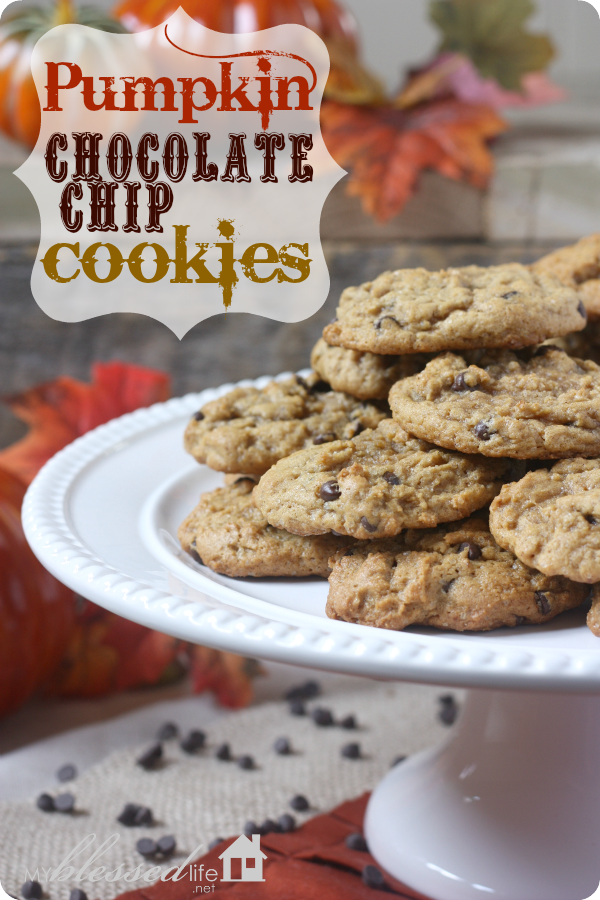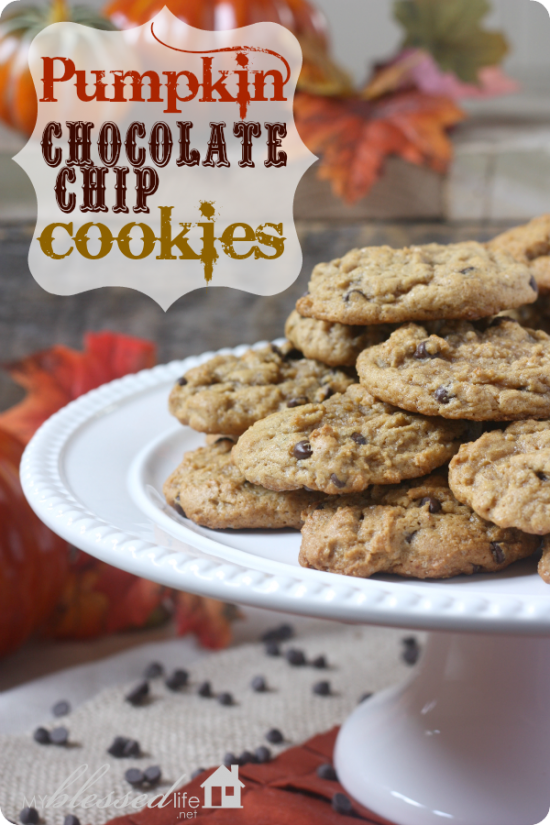 What is better than a beautiful combination of chocolate and pumpkin!? 🙂
Pumpkin Chocolate Chip Cookies
2 cups all-purpose flour
1 teaspoon salt
1 teaspoon baking soda
1 teaspoon cinnamon
3/4 cup sugar
3/4 cup brown sugar
1/2 cup butter, softened
1 egg, beaten
1 teaspoon vanilla
1/2 cup canned pumpkin
1/2 cup mini chocolate chips
In a medium bowl, combine first four ingredients; set aside. In a large bowl, cream sugars and butter. Add egg, vanilla and pumpkin; beat well. Gradually mix in flour mixture on low speed of mixer. Stir in chocolate chips.
Drop by tablespoonfuls onto ungreased cookie sheets. Bake at 350 degrees for 10-12 minutes or until edges are golden brown. Cool on wire racks and store in an airtight container.
Enjoy!
Do you have a favorite pumpkin recipe?
Sharing this post at Somewhat Simple, I'm Lovin' It and Chic and Crafty!
XO
*****
Don't miss out
– diy projects, recipes, crafts and more, by checking out
my subscribe page
!