Less Mess Pancake Batter Tip
Happy Friday! I hope you had a good week and that you have something fun planned for the weekend. I can't let another day go by without sharing my "Less Mess Pancake Batter Tip" with y'all. It has revolutionized my mornings in the kitchen.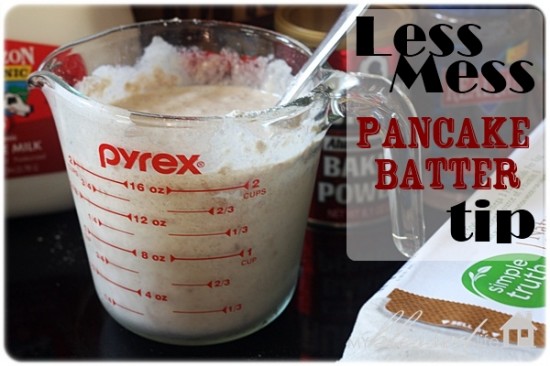 My sister-in-law gave me this idea and I love it.  You can avoid drips from spooning or dipping batter out of a bowl. And there's much less clean up after breakfast.  Booyah!
Use a 2-cup or a 4-cup measuring cup to measure, mix and pour your pancake batter.
Amazing, right? Maybe I'm the very last person to make pancakes this way, but I'm just tickled about it.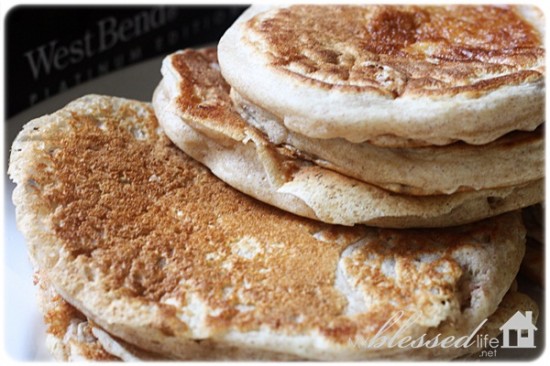 Here are two of our favorite pancake recipes:
How do you normally mix your pancake batter? In a bowl? In a measuring cup?
XO
*****
Don't miss out
– diy projects, recipes, crafts and more, by checking out
my subscribe page
!