An Open Letter To My 3 Year Old
Today, I'm baring my momma heart. I hope that it will encourage you moms of littles out there who just want to cry your eyes out some days. Having a blessed life doesn't mean that every day is a cake walk, right?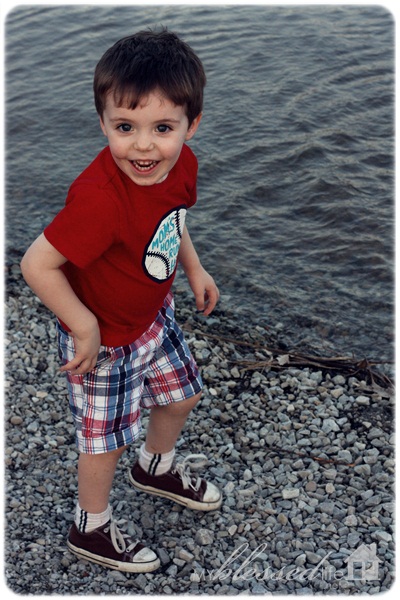 My Precious Son,
It was a rough day. You were contrary to every single thing that I told you to do. You cried and whined over everything because you wouldn't nap. Nothing would satisfy you. Nothing.
I cried. And I was impatient. I didn't feel the greatest. I cried more.
We went to church, only for you to be naughty there. I cried. And felt like a failure.
We drove home. There was a bunny rabbit in the yard, so we stopped in the driveway and you climbed into my lap so we could watch it with the car lights on bright.
You smiled big.
Then you asked if we could listen to some "moosic." We turned on one of your favorite songs.
You sat in my lap and sang at the top of your lungs…
Singing glory, glory!
Glory to the Lamb!
Praises to the Lord, oh my soul.
Singing glory, hallelujah!
Glory to our God!
All praises and honor forever.
And I cried again. Not out of frustration, but out of conviction in my heart. Hearing your sweet, little voice sing praise to Jesus after such an awful day, touched my soul in a most poignant way.
Thank you my precious son for singing praise to Jesus and making your momma, with tears streaming, want to raise her hands in praise to Him who does all things well. He promises grace sufficient for every need, every trial, every rough day.
Sweet boy, you are my greatest teacher. You make me run to Jesus – right where I need to be. Right where I need to stay. I am thankful.
I love you, bubba. So much.
Thank you dear friends for allowing me to be really real with y'all today! I appreciate you more than you know!
XO
*****
Don't miss out
– diy projects, recipes, crafts and more, by checking out
my subscribe page
!