Good Sunday morning, y'all! I just had to pop on and share this amazing quote from my Dad about the promises of God.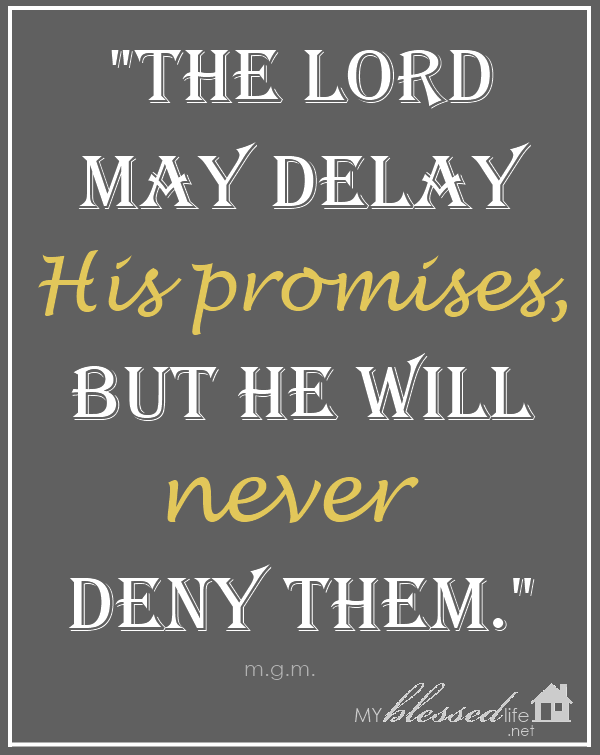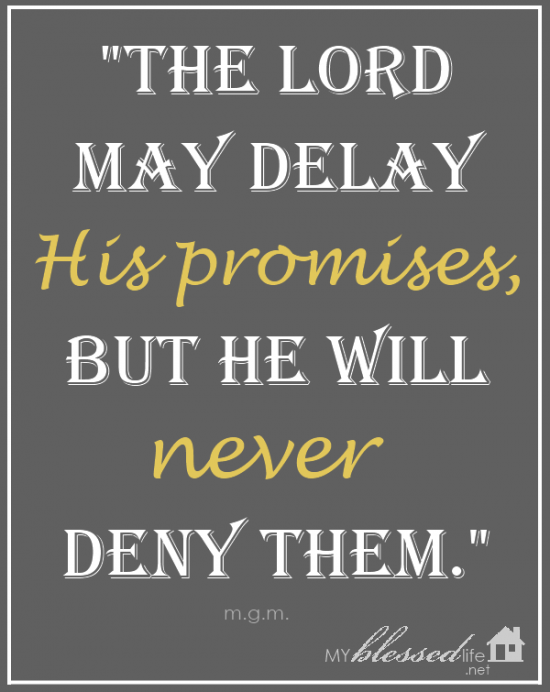 Isn't that an amazing thought? Wow.
Something that my mom taught me is to claim and pray the promises of God. Not that He needs reminding, but it is so encouraging to my own heart to believe day-by-day that God will fulfill what He has said.
Let us hold fast the profession of our faith without wavering; (for He is faithful that promised;) Hebrews 10:23
I hope you are encouraged today to keep trusting, keep believing that God will fulfill His promises.
XO
*****
Don't miss out
– diy projects, recipes, crafts and more, by checking out
my subscribe page
!