This past weekend, I met my dear friend Rachel in Atlanta for a girls' weekend. We've known each other for twelve years. Our dads are colleagues in the ministry and we attended the same university. No matter how much time passes, we always pick right back up where we left off. That's how you know it's a special friendship.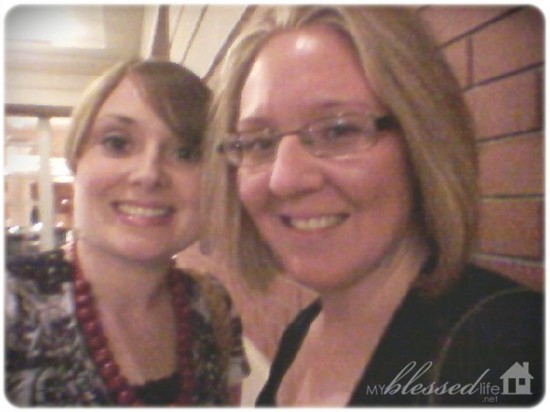 Even though, I'm a wife and mom and Rach is single and spends her days teaching English classes to middle school students, we have so many things in common. There are very few things that we disagree on. And seriously, we could talk the stink off of a skunk when we get together. Haha!
This year, we're both turning 30 years old. Since we live six hours away from each other, we decided a few months ago that we would meet up in Atlanta for a super fun weekend of eating, talking, shopping and repeating that process. And we did. It was bliss.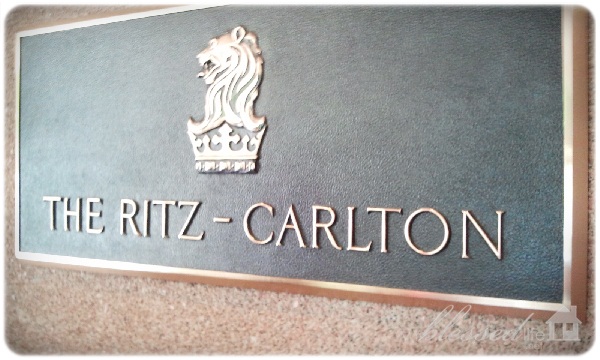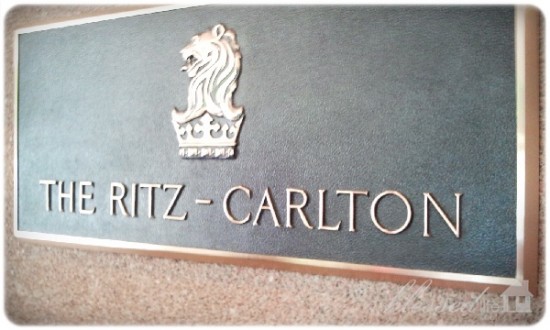 We stayed at The Ritz-Carlton hotel on the seventh floor with a lovely view. Oh my! It's probably the nicest place I've ever stayed. In the hotel lobby restroom, there were no paper towels – only real, cloth hand towels. #swoon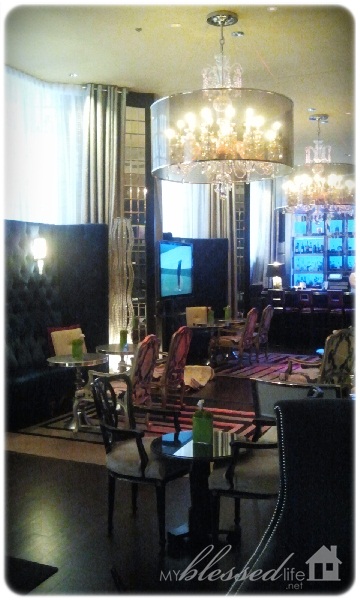 Elegant lobby!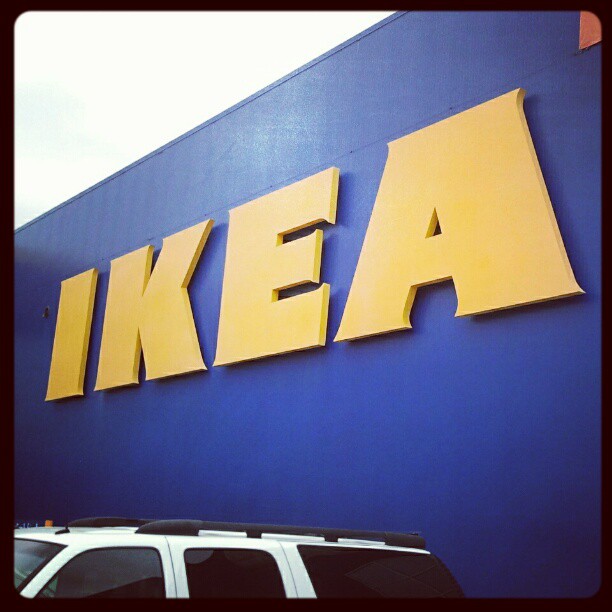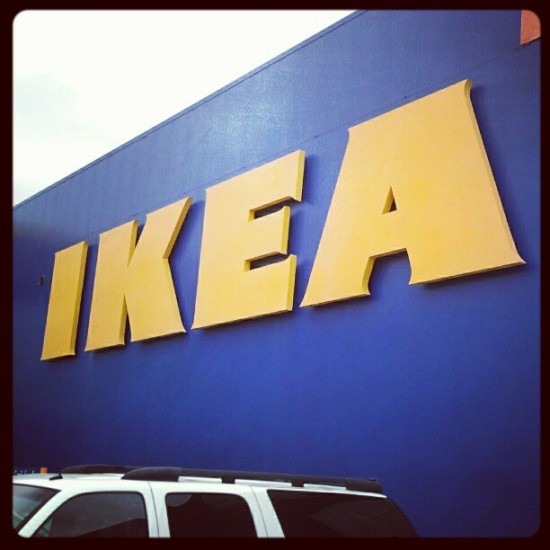 We shopped at Ikea. It was my first time ever. Shopping at Ikea was a dream come true! Rach was a trooper and laughed at my acting like a crazy person. I couldn't stop oooing and ahhing.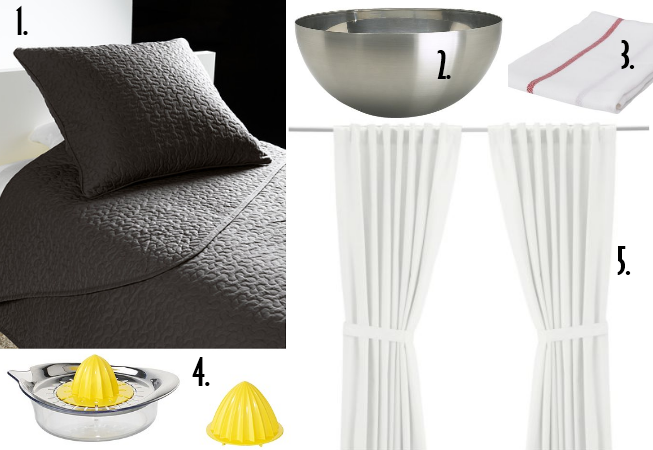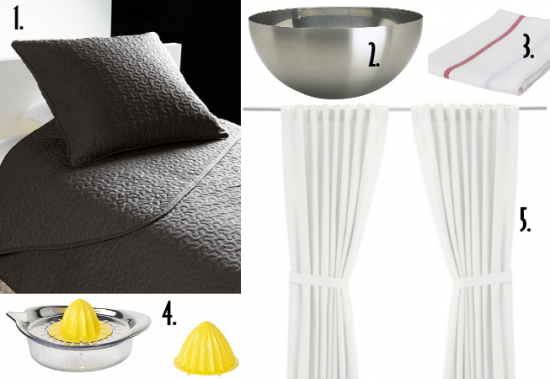 I came home with these treasures.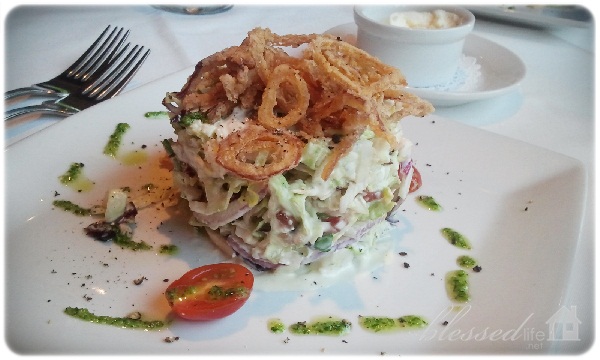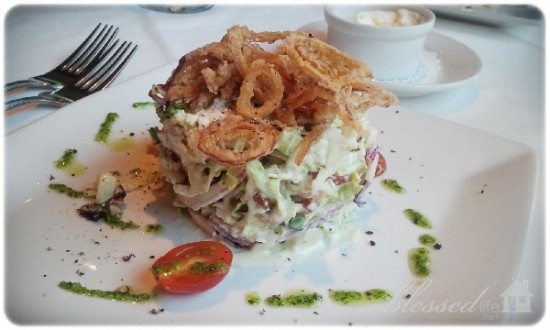 On Friday night, we went to Ruth's Chris Steakhouse for dinner. Rachel hadn't ever been there before, so it was really fun! Our waiter was fabulous. He had a great personality and was really entertaining. The Ruth's Chop Salad is to die for!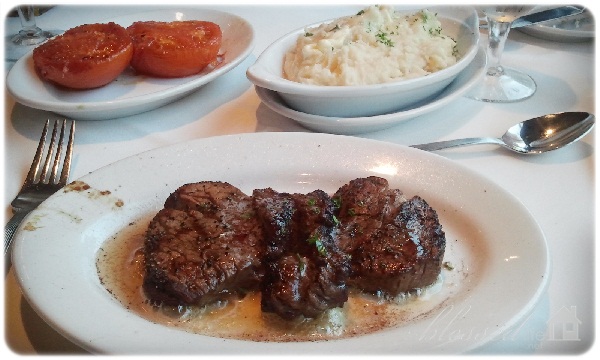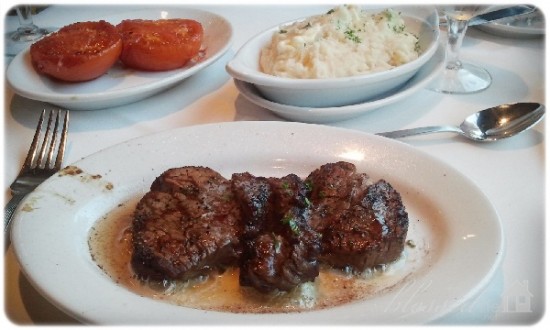 My sizzling petite filet, broiled tomatoes and mashed potatoes.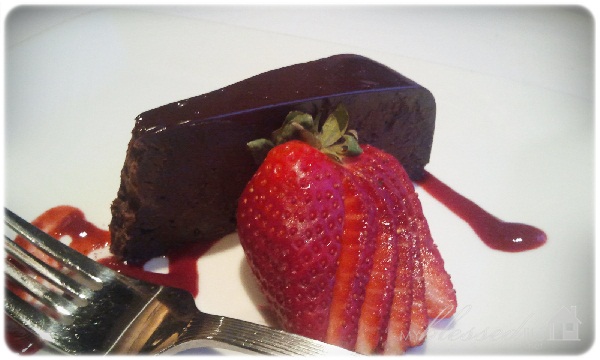 Because we were celebrating our birthdays, the folks at Ruth's Chris split a piece of their flourless chocolate cake – half for each of us. It was delish and just the right amount, so we could manage to walk out of the restaurant.
Rach and I stayed up until 2 AM talking our faces off. When we woke up, we ordered a yummy breakfast that we enjoyed in our beds.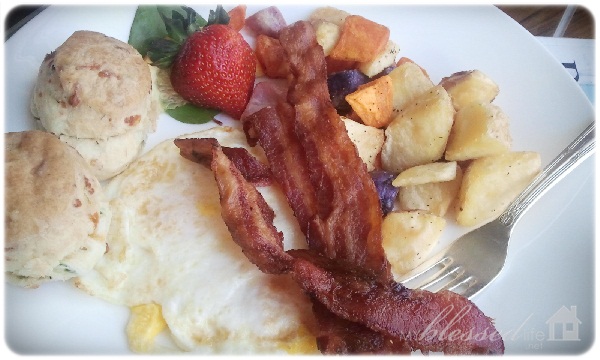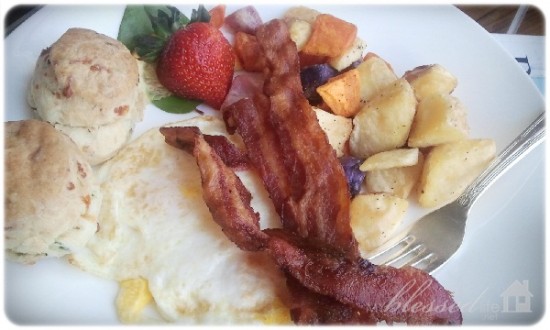 There's nothing like a delicious breakfast that you don't have to cook! 🙂
On Saturday, we shopped literally until we dropped. In two days we hit four different malls. We giggled over the exorbitant prices at some stores. I think we're both cheapskates! We both managed to find items to finish off our Easter outfits. Booyah!
We headed toward our different homes on Saturday evening with full hearts, great memories and laughs as well as a friendship that just keeps growing.
I'm thankful for real life friendships and I'm thankful for my online friendships. Both are equally important and have to be worked at consistently.  I'm also thankful for my husband who took care of Ridley for two days, so I could go play and celebrate turning 30! Might as well make it fun!
In the crazy busy-ness of life, how do you keep your friendships growing?
XO
*****
Don't miss out
– diy projects, recipes, crafts and more, by checking out
my subscribe page
!