Good morning, y'all!  I've mentioned making Roasted Brussel Sprouts for dinner a few times over on Facebook. Several of you have asked how I make them, so I decided to share an "official recipe" here on the blog.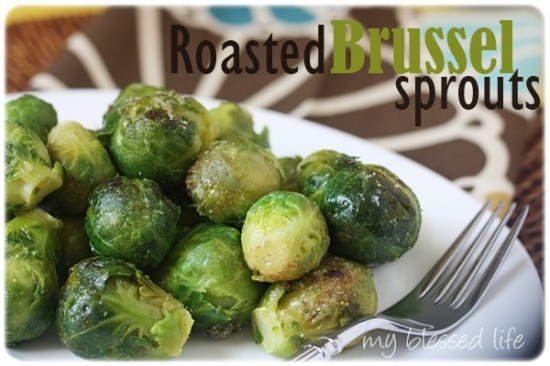 Pin It

I didn't grow up eating brussel sprouts very often, but my mother-in-law makes them frequently and she's gotten me sufficiently hooked. I fix them as a side dish at least twice a week because they are so easy and my family loves them! Yum!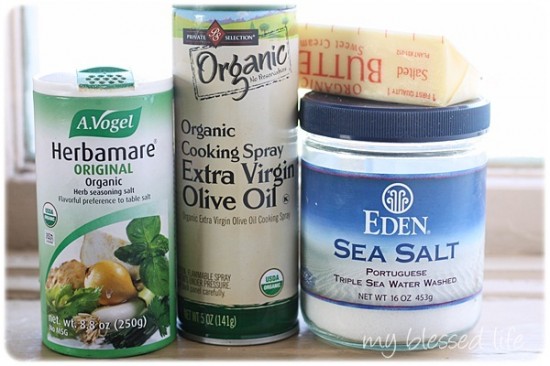 These ingredients are the secret to delicious roasted brussel sprouts. Herbamare, olive oil, butter and sea salt…yes, please!
Roasted Brussel Sprouts
2 bags frozen brussel sprouts
3 Tablespoons butter
1/2 teaspoon sea salt
Olive Oil spray
Herbamare seasoning
Preheat the oven to 350 degrees.  Melt butter in a 8×8 baking dish in the oven.  Add 1 1/2 bags frozen brussel sprouts so there is only one layer of sprouts in the melted butter. Spray them lightly with olive oil.
Sprinkle with  salt and Herbamare…be generous with the Herbamare!
Roast in the oven for 20 minutes and then broil for 5-10 minutes to brown them.
Enjoy as a delicious side dish!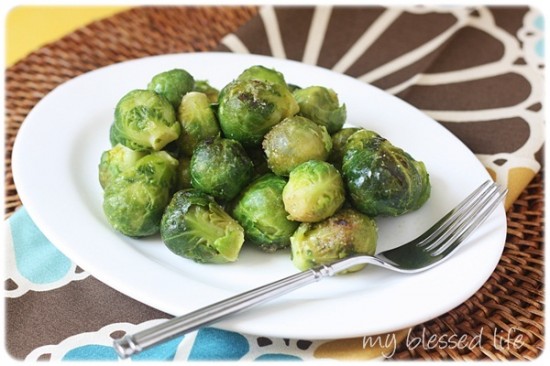 Does your family enjoy brussel sprouts? If not, would you be willing to try them?
I'm linking up to Tasty Tuesday, Women Living Well and I'm Lovin' It!
XO
*****
Don't miss out
– diy projects, recipes, crafts and more, by checking out
my subscribe page
!