Happy Friday!  Ridley and I have been enjoying extra time outside in the last few weeks. He loves playing with bubbles and he wants to wear his bike helmet all the time. Ha!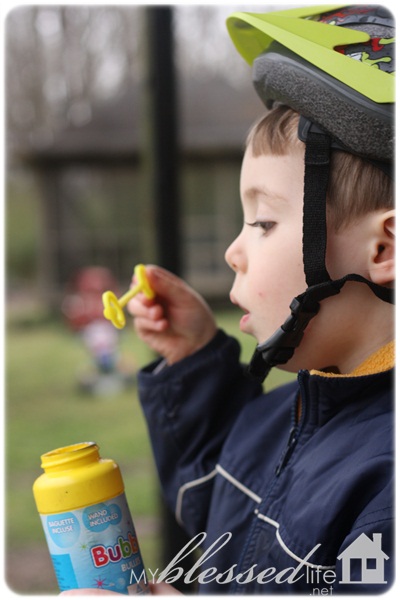 He's my sweet, stubborn little man.
I love these little Converse shoes I scored at a consignment sale for $2.00. They are his favorite shoes!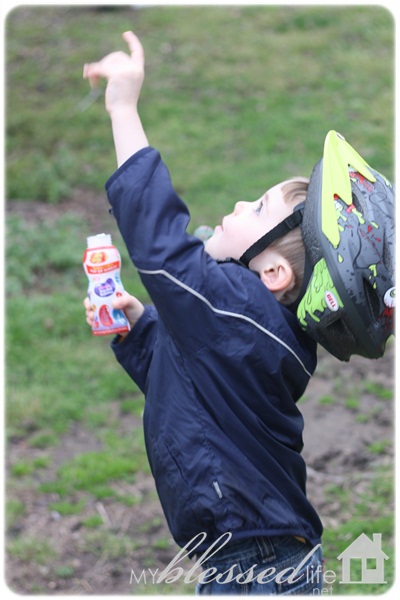 Reach for the sky!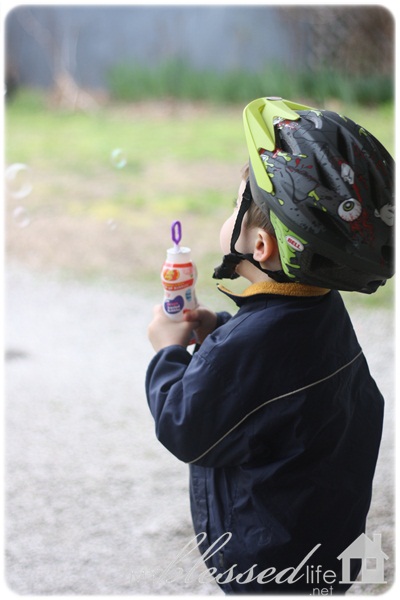 Few things are better better than blowing, chasing and popping bubbles.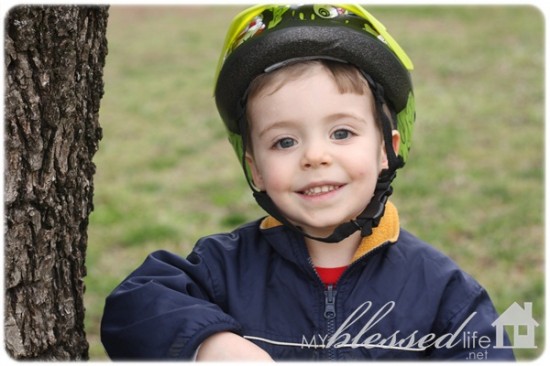 Don't let that sweet smile fool you. He's a rascal. And I love him immensely!
What is your preschooler's favorite outside activity?
*****
XO
*****
Don't miss out
– diy projects, recipes, crafts and more, by checking out
my subscribe page
!