Two weeks ago, I introduced y'all to the fabulous My Colortopia personality color quiz which helps you get started selecting paint colors for your home.  It's so fun to see what different answers come up with. Today, I'm sharing yet another way that Glidden has designed to pull paint colors from inspiration images with their My Image Inspiration tool.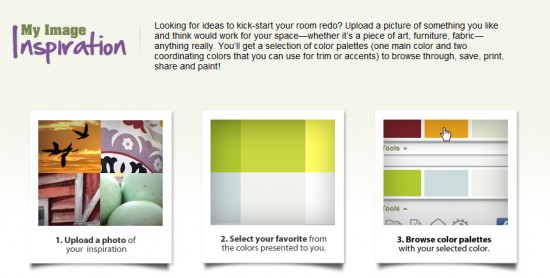 My Image Inspiration is incredibly simple to use. You to upload a picture of something you like and think would work for your space—whether it's a piece of art, furniture, fabric, scenery—anything really. You'll get a selection of color palettes to browse through, print, share and paint!
Here are a couple of my images with paint suggestion results: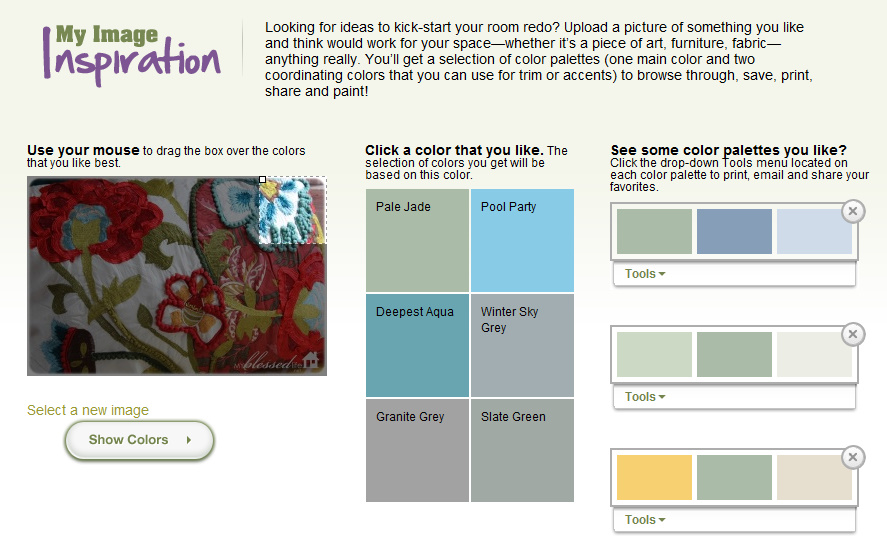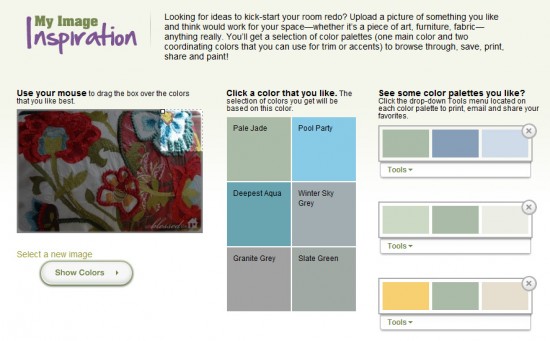 I love the Slate Green color palette. It's neutral and would work with many various color schemes!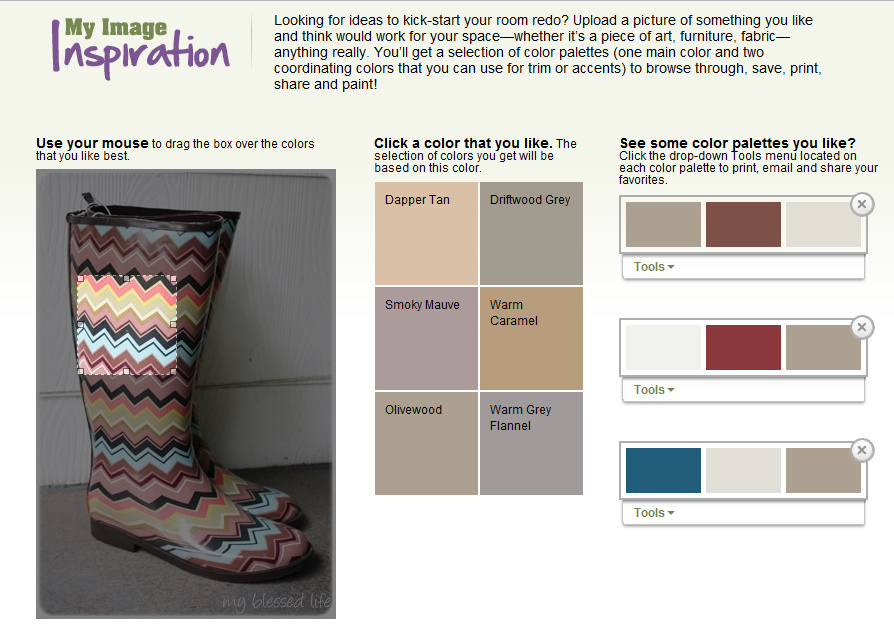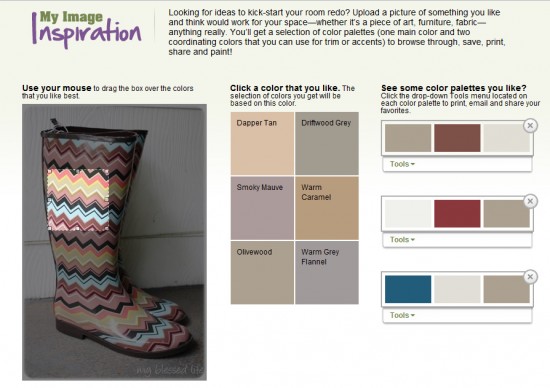 Just for fun, I used a photo of my Missoni rain boots to see what the tool would come up with . I really like the Olivewood color and how it goes with various neutrals…as well as brick red and blue. I think I could get addicted to coming up with color schemes with My Image Inspiration.
Note: You can make the square selector as large or as small as you'd like. Sometimes the smaller the better since you can focus in on a tighter space for color selection.
I'd love for you to try using My Image Inspiration and let me know what you think!
Glidden brand paint has sponsored me to promote MyColortopia, but as always opinions and thoughts are mine.
XO
*****
Don't miss out
– diy projects, recipes, crafts and more, by checking out
my subscribe page
!